Ouzoud Falls Tour from Marrakech with Viator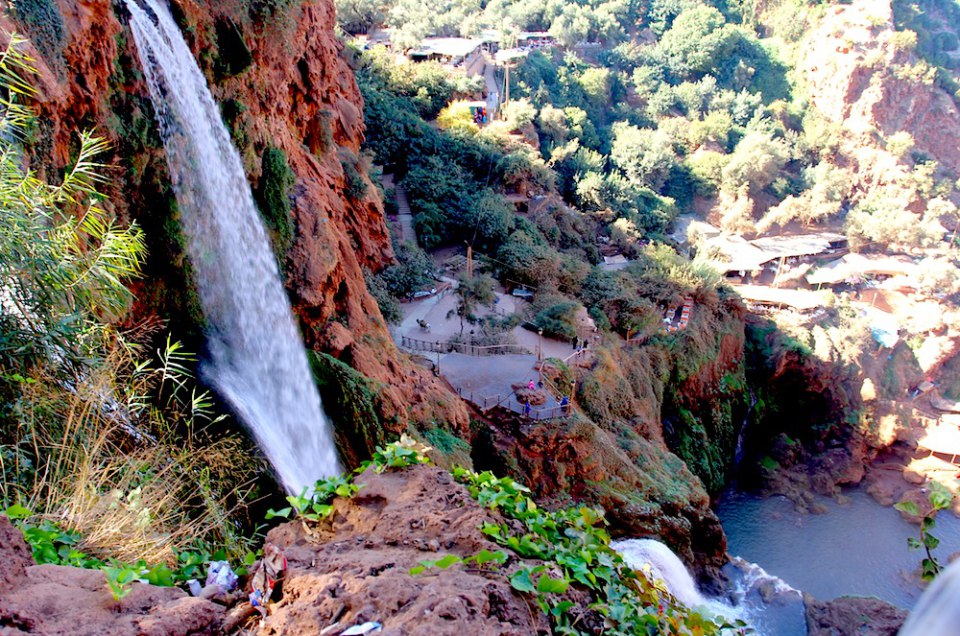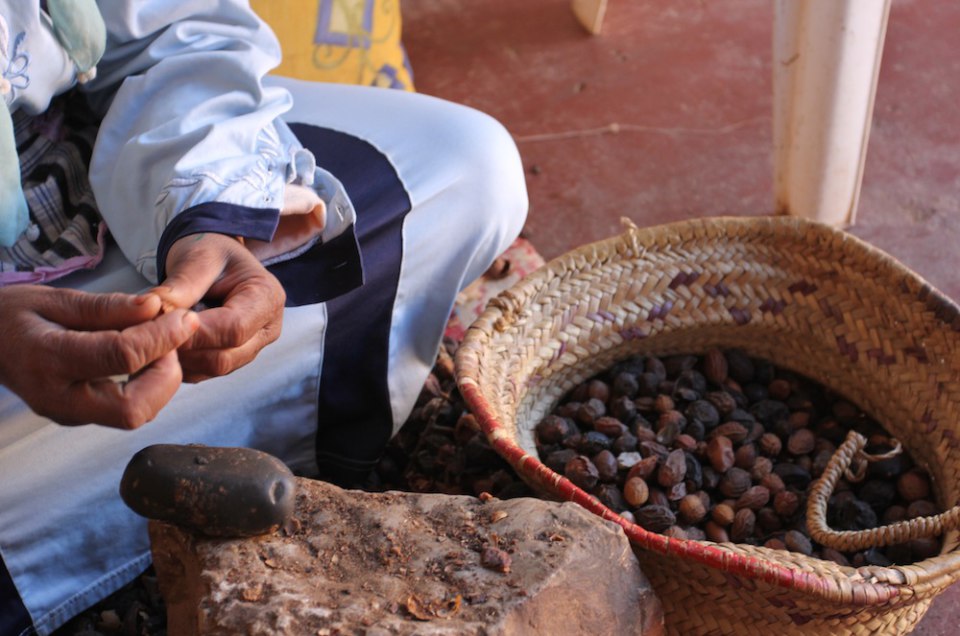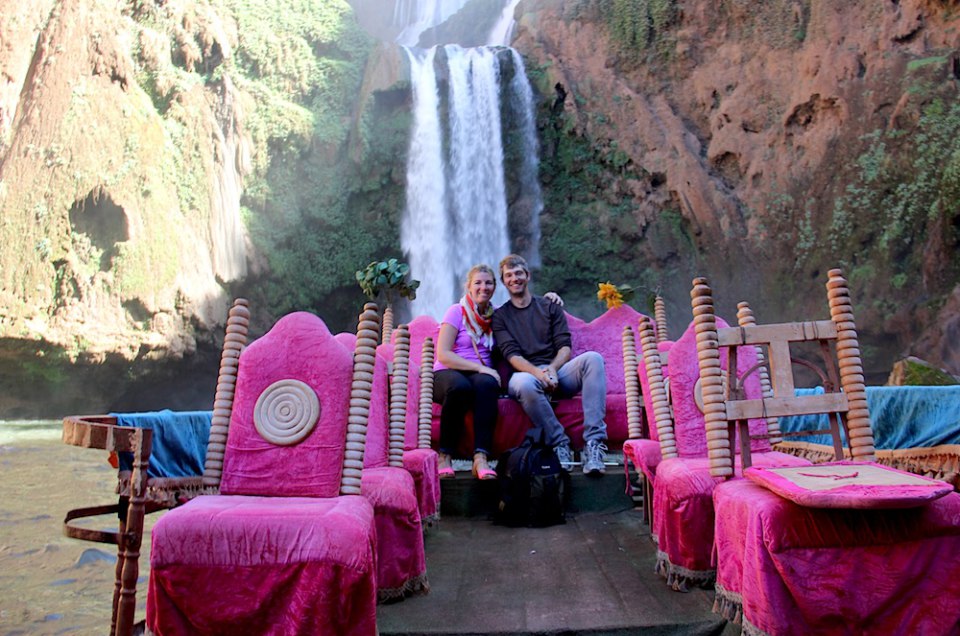 Taking a private boat out to the waterfall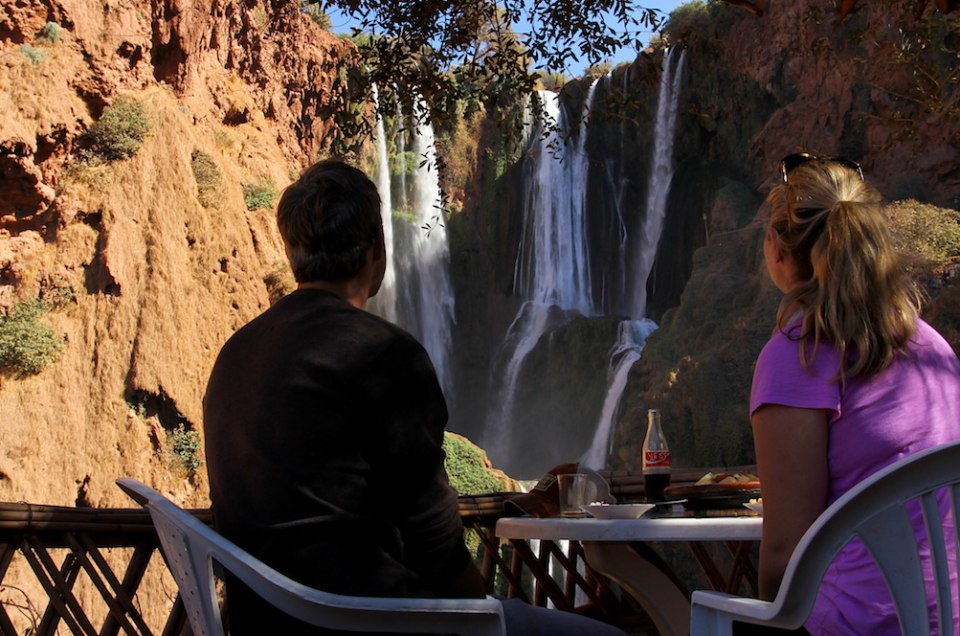 Planning a trip to Morocco can be tricky if you don't know how to spend your time. The country is BIG, and getting around takes a lot of time. We decided to have Marrakech be our home base during our trip, with our Sahara desert trek departing from our hotel mid-way through. After that, we had several days we needed to fill with day trips.
Our first thought was to check on Viator, as we have used this tour-booking site many times in other cities and have always been impressed with the tour and the service. When you look up tours in Morocco, Viator has dozens of day trips from Marrakech, almost so many that we didn't know which to choose.
We decided to go with the Ouzoud Waterfall tour for two reasons. For one, the idea of a waterfall in North Africa just seemed unreal. After being in the desert for five days, the waterfall seemed like a great variation to the scenery we had already seen. And secondly, there were wild monkeys at the waterfall. While I'm sure the Three Valley's tour is awesome, monkeys won the heart of my husband and I couldn't say no.
The Tour:
Booking with Viator is super easy. I love the layout of the different tours and the lengthy descriptions- you know exactly what you are getting when you sign up with Viator. I really appreciate that when I'm in a foreign country and can't speak the language that well. I also like knowing what I'm paying for upfront. No hidden fees or extra things that you need to worry about. Our tour said it was going to pick us up from our Riad at 8am and the driver was right on time. Our guide was friendly and knowledgeable, telling us everything he could about Morocco during the 2-hour car ride to Ouzoud Falls.
Once we arrived, the Falls are spectacular. The 2nd highest waterfall in Africa and the tallest in North Africa, the beauty of the falls is so striking against the harsh desert landscape. You would never expect driving up to this small town that a waterfall this beautiful would lay beyond the city's walls.
We decided to take an additional boat tour (about 5 dollars) to get closer to the falls. About ten men were sitting on these bright pink boats waiting for tourists to arrive and buy a ride. While it wasn't included in the tour, it was something extra that was provided by the boat owners, not Viator, and something that was worth the extra money.
Besides the boat ride there were many restaurants and shops set up along the mountain heading all the way to the bottom of the fall. Our guide from Viator had gone ahead of us and secured the best viewing spot at a restaurant overlooking the water. We bought a few glasses of mint tea and spent an hour relaxing with the sound of the waterfalls in the background.
Much to my husband's delight, we saw a bunch of monkeys. There was a whole family, two babies and mom and dad swinging in the trees. They seemed just as curious about us as we were of them.
After a relaxing trip with plenty of time to wander around and explore on our own, we headed back to Marrakech in our private car. On the way home we stopped by an Argan oil making shop and bought a few bottles to take home to friends and family.
This was a guided tour that perfectly danced the line of structure and freedom. We were allowed to explore on our own (which we really appreciate and desire in a tour) and still were shown things we might not have discovered on our own. The perfect balance of both.
Thanks to Viator for providing such a solid experience from beginning to end.
Sponsored by Morocco Tourism
Other Voices you might like