You Must Try: Outrigger Canoe Surfing
Outrigger Canoe Surfing photo by Jade Broadus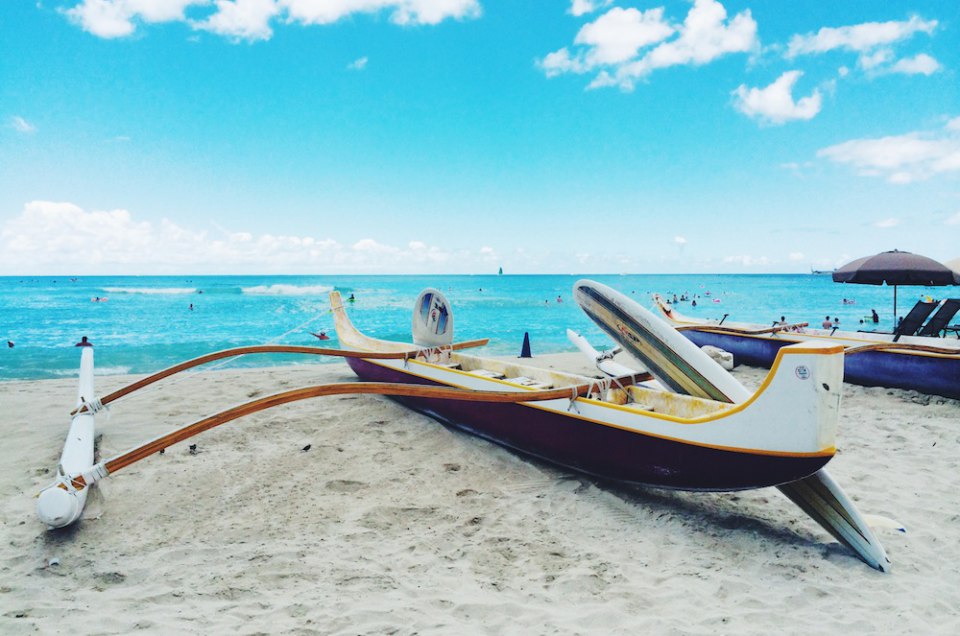 Outrigger Canoe Surfing photo by Jade Broadus
"Paddle, paddle, paddle. Go, go, go!"
Sitting one in front of another, four of us were in an outrigger canoe, learning to surf in the warm waters of Waikiki Beach.
I've tried regular surfing and even stand up paddle boarding, but this was a new experience for all of us. Armed with a paddle and seated in a canoe with a brace on one side, we paddled hard past the breaking waves.
My heart pounding and in my throat, this was it- we were about to catch our first wave in the outrigger canoe. And it was a team effort to make sure we caught the wave and surfed it in the right way.
With Diamond Head to our right and Waikiki beach in front of us, the tinted teal water looked as though someone had dipped a blue paintbrush in it to wash it out. The waves were big, at least to me, and it seemed like they were going to crash on us at any second, rather than let us calmly ride in.The spray was warm as it hit our faces.
With the help of our outrigger canoe captain at Waikiki Beach Services, we caught the wave and rode it all the way to the shore. It was a surprisingly smooth ride, and a fast one at that, so fast that we were at the shore in seconds compared to the 16-minute paddle it took for us to get out to the waves.
The outrigger canoe is more than a fun ride. The history dates back to early Hawaiian royalty, and is unique to Waikiki. There are lessons on most beaches in Hawaii and even outrigger canoe races if you'd rather watch than participate in this unique island tradition.
Other Voices you might like