Eight Great Ways to Enjoy the Outdoors in Sioux Falls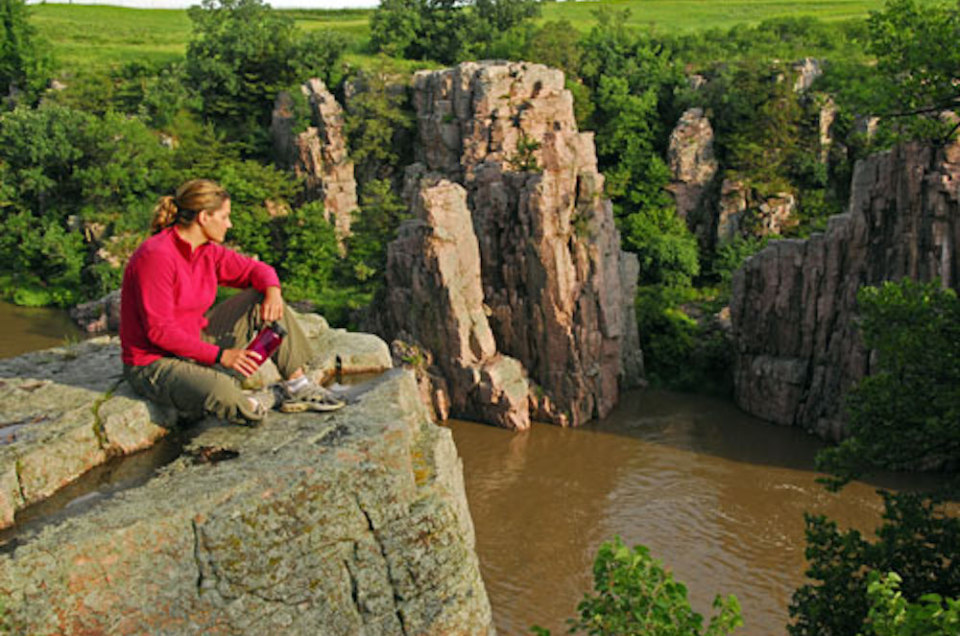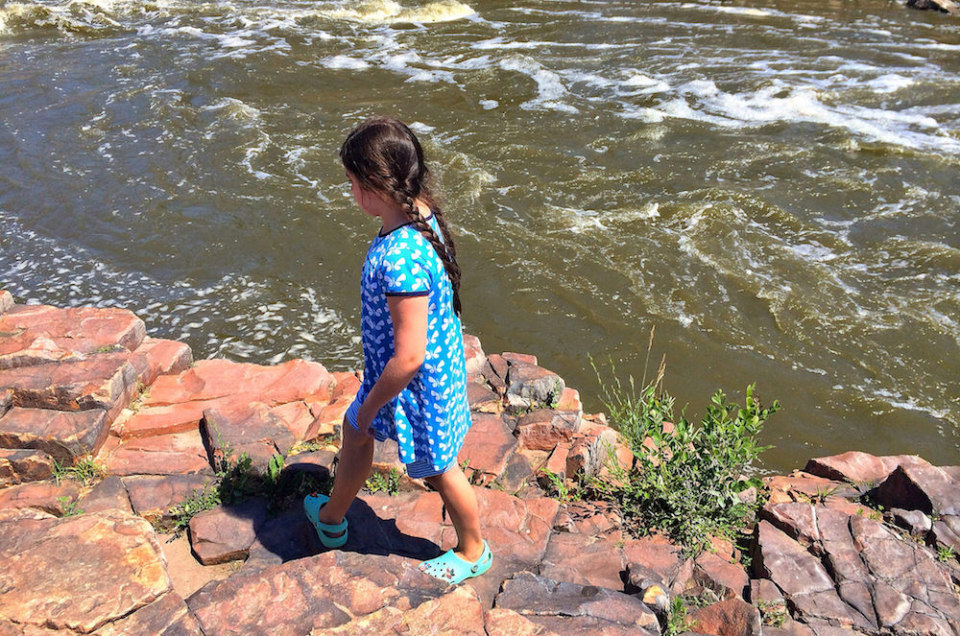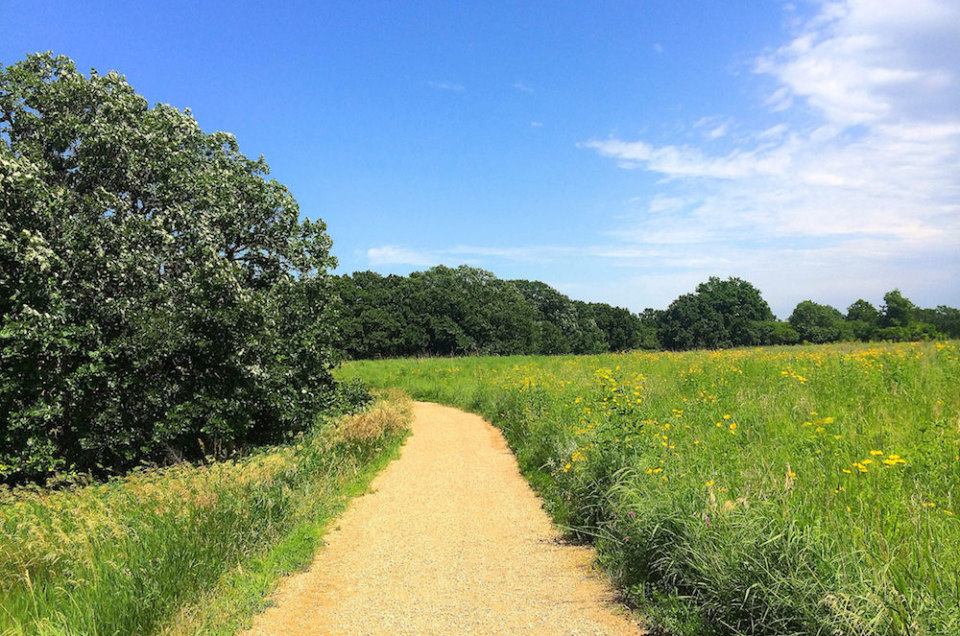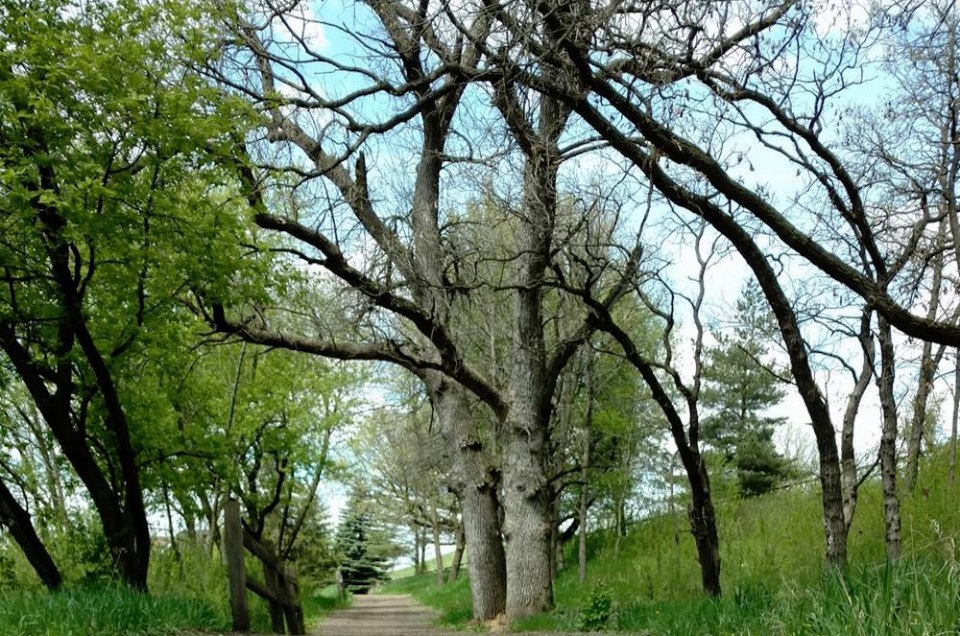 Great Bear Recreation Area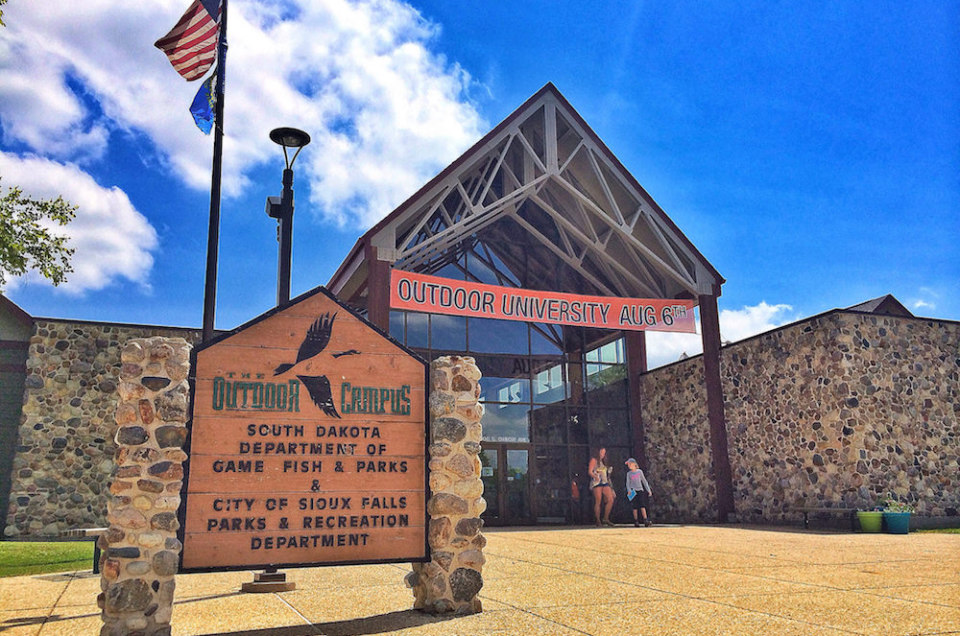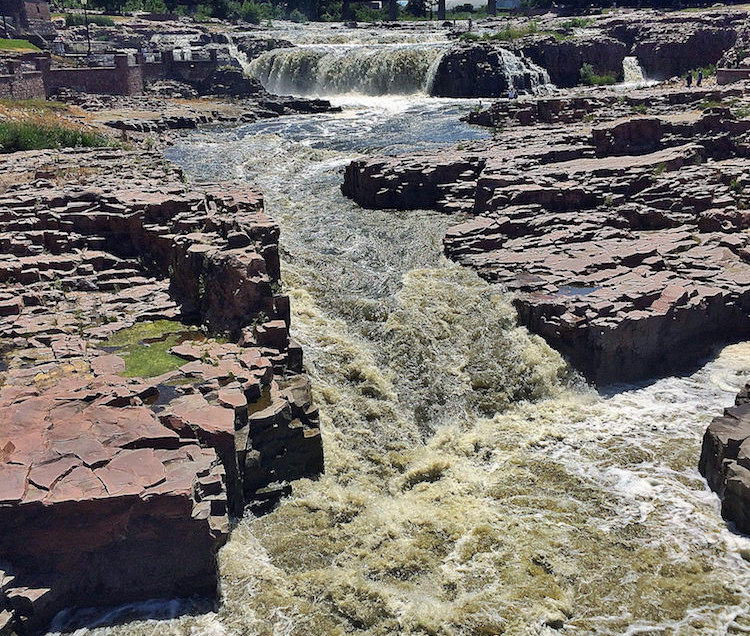 After visiting Sioux Falls with my family, I can tell you this city truly has it all—a trendy and vibrant downtown, plenty of museums, amusement parks and entertainment options for children and adults, and spectacular outdoor activities for every age and stage.
Here are my family's top picks for unforgettable outdoor activities in Sioux Falls:
Falls Park (900 N. Phillips Avenue)
You can't visit Sioux Falls without spending time at the natural wonder that gave the city its name. The Falls of the Big Sioux River are truly breathtaking, and they run right through the heart of the city!
Today, the falls are part of a park covering 123 acres, which includes historic buildings, hiking and biking trails, an observation tower and a café (Don't miss the red velvet cake!). I recommend briefly reading up on the history of the falls with your family before you go—Knowing the exciting backstory adds a lot to the experience of seeing them.
Be advised that we also saw two prairie dogs while we were at the park, which for this family of Nashvillians was almost as exciting as seeing the falls themselves!
Parents, please note: Although the falls may look to small children like the perfect setting for an amusement park ride, they are potentially very dangerous. The rocks beside the rapids can be slick and the river is fast-flowing and tumultuous. You will want to keep a close eye on your kids.
The Outdoor Campus (4500 S. Oxbow Avenue)
Located beside the Butterfly House & Marine Cove in Sertoma Park, The Outdoor Campus helps families enjoy the great outdoors without having to leave Sioux Falls proper. The campus includes two miles of very popular hiking trails, as well as an interactive nature center your children will love—and since it's funded by the state, it's all free to the public!
Be sure to check The Outdoor Campus's program schedule before you come to town, because the programs they offer for children and adults are worth making time for. Outdoor Campus naturalists teach everything from fishing and archery to kayaking and outdoor survival skills. During our visit, we got to practice our kayaking technique in the Outdoor Campus's pond, and even managed to convince our nine-year-old to kayak solo for the first time ever! It was a proud parenting moment I'll never forget.
The Big Sioux River Recreation Trail
If you have an active family, I think you'll agree with me that one of the most exciting features of Sioux Falls is the Big Sioux River Recreation Trail, a 25-mile paved loop that starts at Falls Park and winds around the city. Rent bikes and ride a portion of the trail, starting on the Downtown Greenway, which runs alongside the river.
If the day is particularly warm, you'll appreciate the 'interactive water feature' (I'd call it a splash pad) that's located right in front of the Hilton Garden Inn downtown. Or, you may opt to rent kayaks and see the city from the river—The Downtown Greenway includes a kayak landing that makes river exploration easy.
Good Earth State Park (48072 270th Street)
We did a LOT during our Sioux Falls vacation, but Good Earth State Park has to be one of my favorite experiences. South Dakota's newest state park isn't far from downtown and particularly for those of you who have never experienced the prairie in person, it is a must-do family hike, as well as a terrific opportunity for photos.
The park is still under construction, but don't let the building materials scare you away. Park in the gravel lot at the end of the park entrance and look for the easy-to-find trailhead sign to begin your hike. Although the park currently has six miles of developed trails, we walked about a mile and a half and back, making our way through gorgeous grassland, stunning forest with 200-year-old Burr Oaks, and alongside the Big Sioux River. I confess, I heard the Little House on the Prairie theme song in my head throughout the entire walk!
To make your time at the park even more special, consider signing up for a guided hike of the park through The Outdoor Campus. Or check the park's Facebook page to find out if a special program or guided hike is scheduled during your visit.
Great Bear Recreation Park (5901 E. Rice Street)
Known for skiing, snowboarding and snowtubing in winter, Great Bear transforms in summer to a popular spot for impromptu hikes. The 220-acre park is part of the Loess Mountain Range and includes 4 miles of looped hiking trails that wind through hills and valleys, offering spectacular views of Sioux Falls as well as creek splashing opportunities beneath a canopy of majestic Burr Oaks. Hiking at Great bear is free; check out the Summer Trail Guide to plot your family's path.
Palisades State Park (25495 485th Avenue, Garretson)
While not technically in Sioux Falls, this breathtaking state park is less than a half-hour away in Garretson, and it's definitely worth the drive. Split Rock Creek, which flows through the park, has cut through the Sioux quartzite for millions of years, resulting in deep gorges and quartzite spires, which geologists estimate are 1.2 billion years old! Trails twist and turn through these spires, leading to scenic overlooks of the creek's rushing waters. Download a trail map to plan your hike.
Terrace Park (1100 W. 4th Street)
A great stop for family photos, Terrace Park includes walking trails along lovely Covell Lake and the Japanese Gardens, as well as a family aquatic center with multiple pools and slides. You'll also find a playground, basketball and tennis courts, and the Terrace Park Bandshell, where you can see municipal band concerts in the summertime. It's no wonder this park is extremely popular with the locals– It might be a great stop-off for your family, as well.
Beaver Creek Nature Area (48351 264th Street)
Just 25 minutes from Sioux Falls, Beaver Creek Nature Area includes a 1.5 mile trail along a spring-fed creek that leads to a lovely view of the forest you've just hiked through. At the end of your hike, prepare to cross one of South Dakota's most well-known rural landmarks—a rustic swinging bridge. This thrilling-yet-safe adventure makes for a perfect family hike. Check out the trail map to guide you on your way—It also includes a helpful guide detailing the area's history, geology, and wildlife information.
Ready to plan a trip? I don't blame you—We're counting the days until we can return to Sioux Falls!
Sponsored by Visit Sioux Falls. Start planning your trip now!
Other Voices you might like