10 Amazing Outdoor Adventures to Have in Pensacola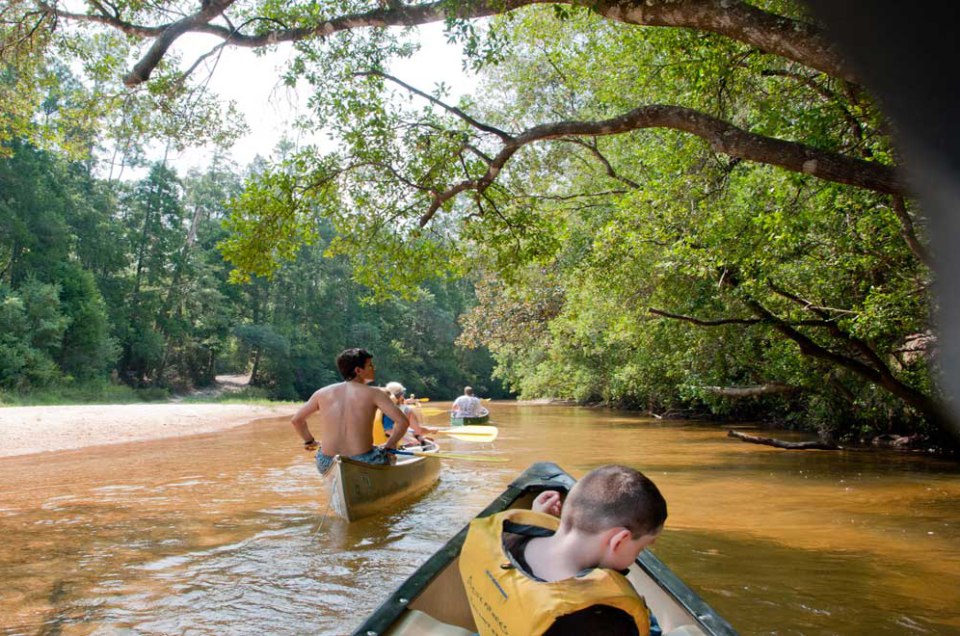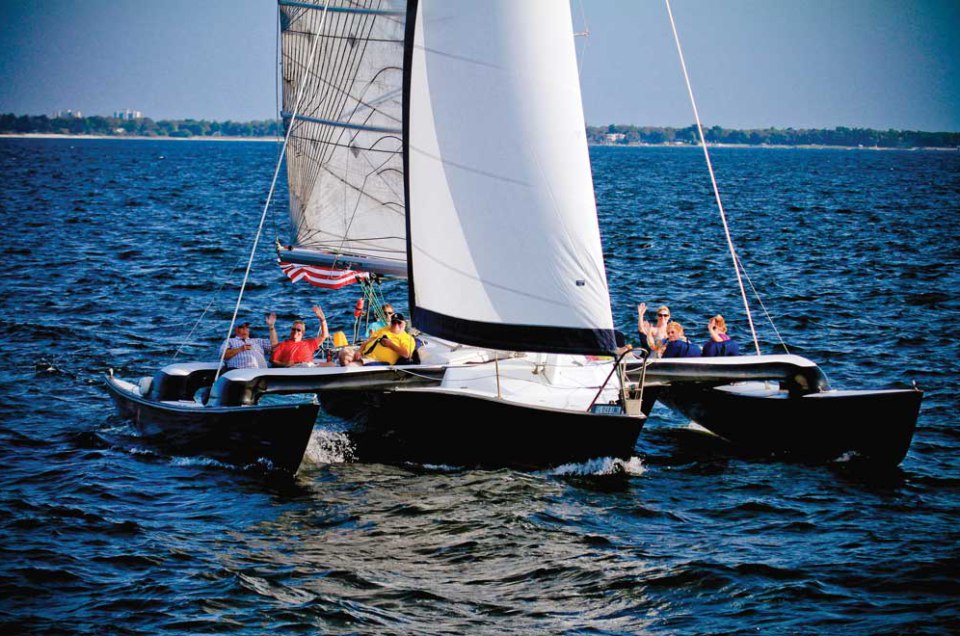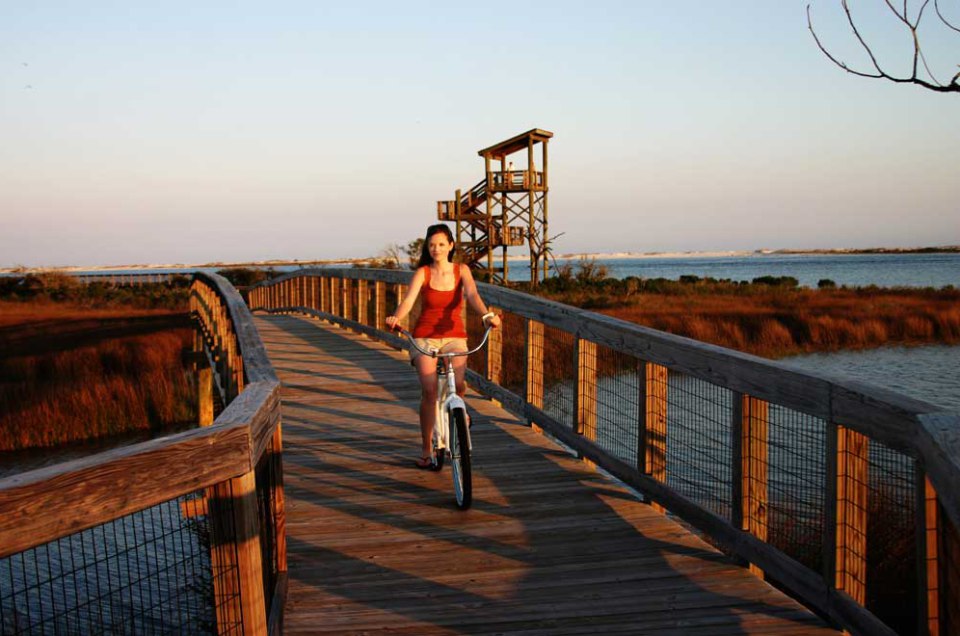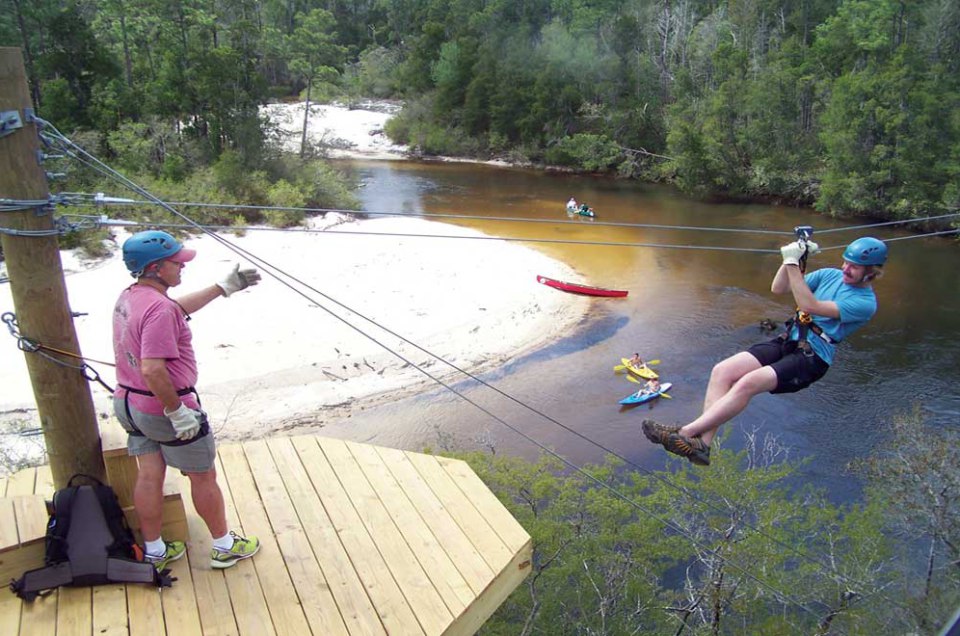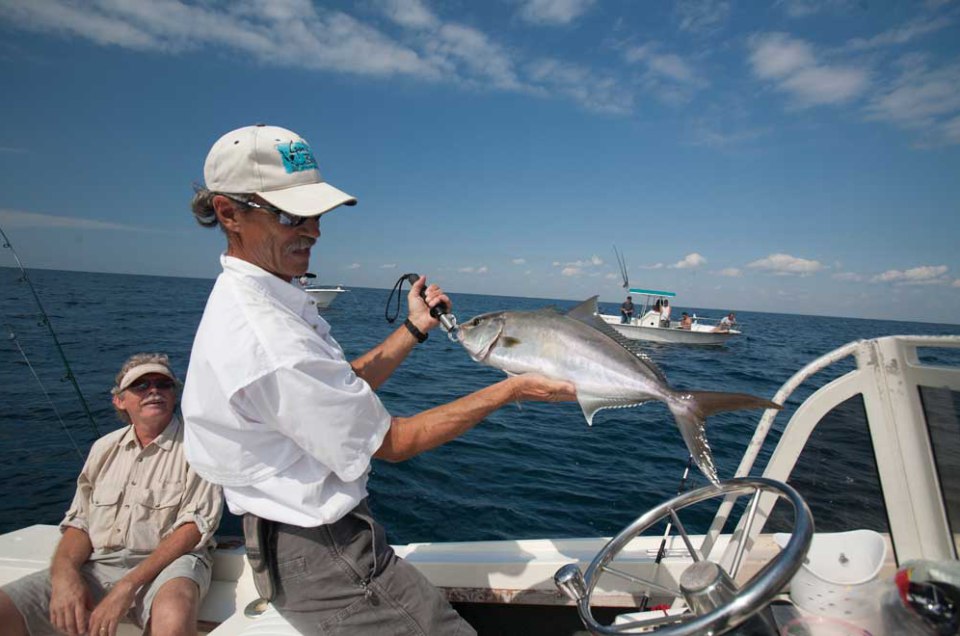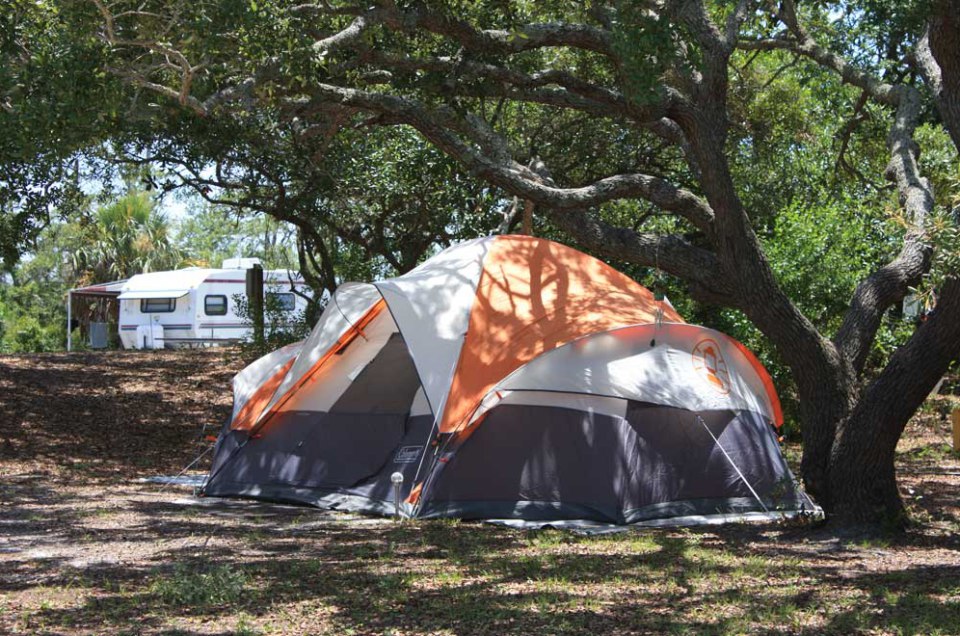 Having fun isn't hard to do — especially in a place like Pensacola.
There are countless opportunities to get in touch with nature and have a great time in the surf and sand. From the country's largest tract of protected shoreline to Florida's only natural bluffs, the Gulf Coast is a hotspot for biodiversity and eco adventures. Here are 10 activities you simply can't miss.
1. SCUBA Dive a Shipwreck
SCUBA diving in Pensacola used to be a bit of a secret, but the secret's out. Since the sinking of the USS Oriskany in 2004 — the largest artificial reef in the world — divers from all over the globe have enjoyed exploring the wreckage and aquatic life. For other notable dives, check out the Antares and the USS Massachusetts, one of the oldest American battleships in existence, to experience a true underwater fantasy world.
2. Canoe the Blackwater
If you'd prefer to keep your head above water, just north of Pensacola is the Blackwater River, hailed as the "Canoe Capital of Florida." One of the purest sand-bottom rivers in the country, the area is a popular site for canoeing, kayaking, tubing, and paddleboarding. There are also plenty of hiking trails and accessible campsites if you want to make it an overnight excursion.
3. Zipline Through the Pines
An adrenaline junkie's dream, soar through the pine forests and across Coldwater Creek for a bird's eye view of the Bay and treetops. It's an exhilerating way to spend an afternoon before retiring to the beach for the sunset.
4. Camp Under the Stars
Whether you want to stay by Blackwater River, at Fort Pickens on Pensacola Beach, or in nearby Perdido Key, there are plenty of campgrounds for a night under the stars. Most sites have electricity and RV hookups, and some even have plumbing and wifi. Big Lagoon State Park is our pick for it's unique tidal salt marshes and pine flatwoods.
5. Bike Down the Beach
For just $10 a day, you can rent a bike from Emerald Coast Tours or take one of their guided cycling or Segway tours. But with so many neighborhood gems and backwoods trails, the best way to explore is to just to wing it without a set destination in mind. Just make sure you keep the phone charged!
6. Charter a Deep-sea Fishing Boat
Channel your inner Captain Ahab and head out to sea or inland to one of the estuaries. Wherever you choose and whatever vessel you take to get there, the Pensacola Bay is rife with fish such as grouper, snapper mackerel, sheepshead, and many others. Maybe you'll even catch your Moby Dick!
7. Ride the Wind
Get a workout by learning how to windsurf or paddleboard. There are plenty of schools that can teach you that are fun for the whole family. Depending on the weather and wind conditions, a trip on the ocean can either be a relaxing afternoon or a wild adventure, but either way you'll be talking about your new ocean workout for months to come.
8. Go Dolphin Spotting
Sometimes at dawn it's possible to spot pods of dolphins right from the shore, but imagine being out there with them. Take a ride on Pensacola Dolphin Cruise's open-air catamaran as you spot dolphins, birds and other marine life that make their home along the protected Gulf Islands Seashore. Playful creatures, enjoy watching them swim alongside the ship as you work on your best dolphin call!
9. Learn to Sail
One of the more exclusive waterfront activities, learning to sail is an unspeakably rewarding investment. Lanier Sailing Academy will steer you in the right direction, toward islands inhabited only by pelicans, hawks, seagulls, stingrays, and crabs as you feel the salty mist lapping your face. Be warned though, careening over the emerald waves toward the endless horizon is one of the most addictive hobbies you can undertake.
10. Stargaze at the Seashore
If you have a clear night, link up with the Gulf Islands National Seashore for a nighttime adventure at Fort Pickens. Held on various Fridays throughout the year, meet other stargazers as you explore the night sky with the crashing surf as a soundtrack.
Sponsored by Visit Pensacola
Other Voices you might like