5 Autumn Outdoor Adventures in Branson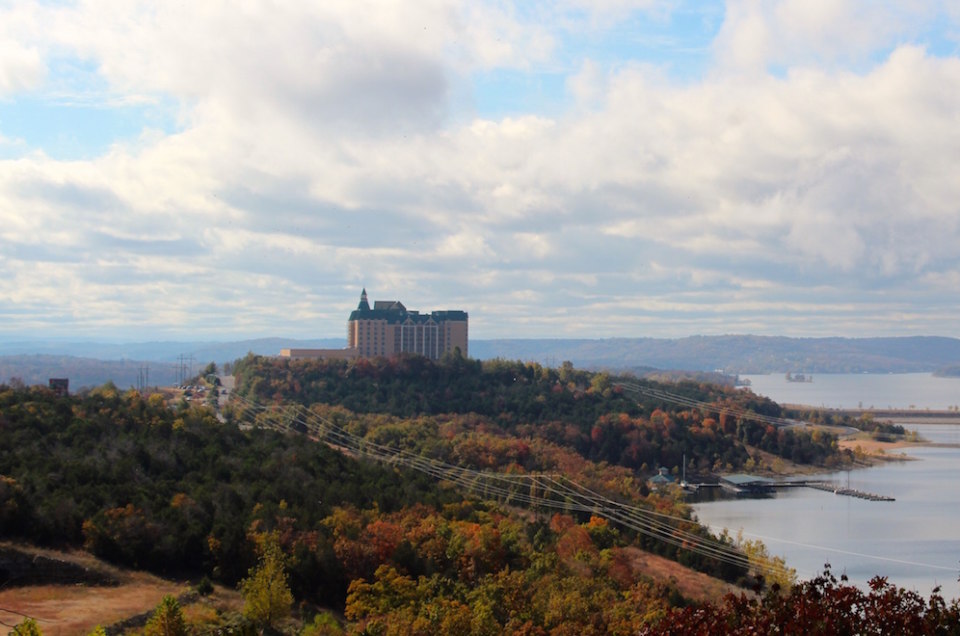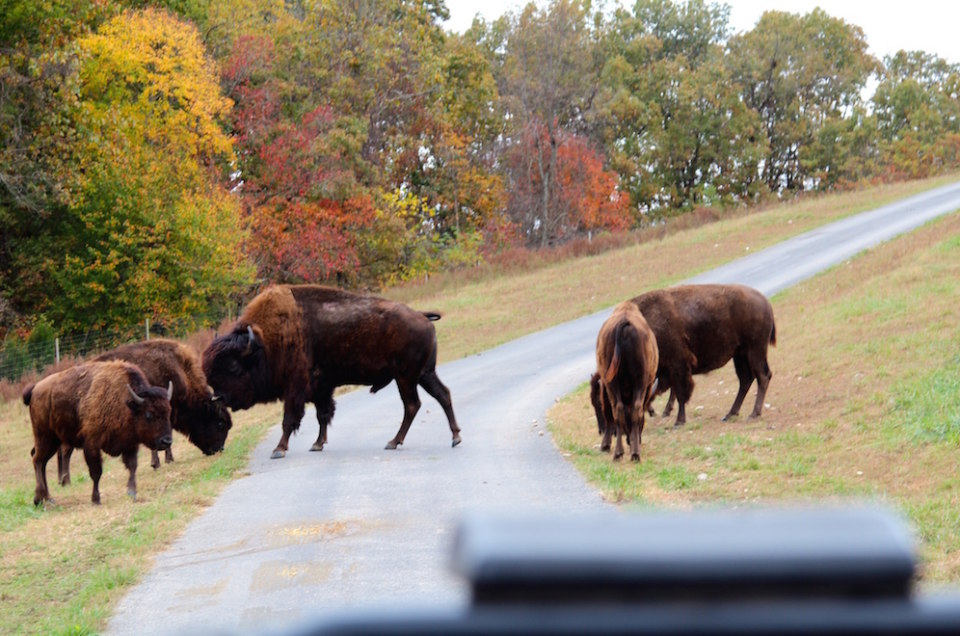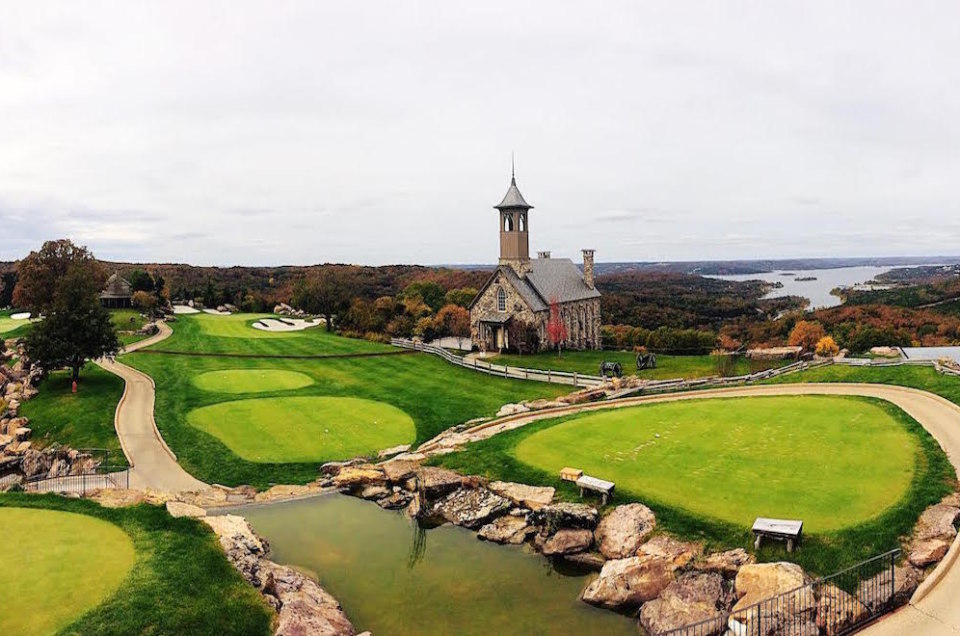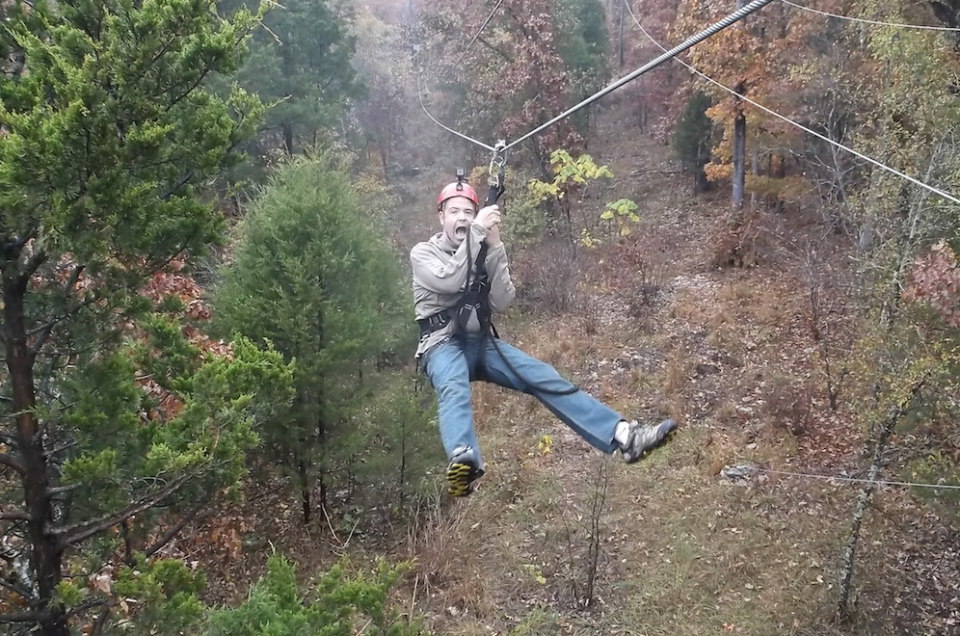 Called the "Live Music Show Capital," many people only think of Branson when they're looking to put the "Show in the Show me State." Big mistake.
Let me just come right out and say it: Branson is beautiful in the fall, and has a ton of adventure activities beckoning you to explore.
With the surrounding Ozark Mountains at their peak fall foliage, I resolved to get outside and experience Branson beyond the live shows. Here are a few of the best autumn activities to do in this little pocket of southwest Missouri.
Fall foliage drive. Perhaps what I loved most about Branson was finding my own adventure by jumping in the car and exploring all the nooks and crannies of the Ozark Mountains. Branson is surrounded by rolling hills dotted with beautiful countryside, flowing rivers, and glistening lakes. I started driving down Highway 265 in in West Branson, which hugs the eastern side of Table Rock Lake. One of the best backdrops in the Ozarks can be found here, the Chateau on the Lake overlooking Table Rock Lake. Another great road trip was Highway 13, which weaves through the rolling hills of the Ozarks while crossing the Kimberling City Bridge, offering even more breathtaking views of Table Rock Lake. Just off of Highway 13 is the beautiful 10,000-acre Dogwood Canyon, perfect for wasting away the day outside.
Dogwood Canyon. The drive to Dogwood Canyon is worth a visit alone. However, what makes it such a standout is that it has all of the perks of a state or national park, including wildlife (deer, bison, longhorn deer, and elk), hiking trails, waterfalls, and streams, but is privately owned by Johnny Morris, the founder of Bass Pro Shops. It is common to explore on two-wheels or Segway, but if you want to go next level like I did, take a jeep or Land Rover tour, which includes off-roading through creeks and the wildlife park, most of which isn't accessible to any other type of vehicle.
Top of the Rock. Top of the Rock arguably offers the best view of Branson, as the name presumes (and is also a Johnny Morris property). The lookout is reminiscent of something you'd expect from Western Europe, characterized by charming restaurants, a chapel, and golf course set to the watery backdrop of Table Rock Lake. You could easily spend an entire day here, with attractions that include a nature trail, cave, wine cellar, greens, and multiple spots to gab a bite. If nothing else, come here for sunset on the balcony.
Zip line. While Branson Zipline is located off Highway 65 just outside of town, it feels worlds away, as you fly through Wolfe Creek Nature Preserve (a rare setting for ziplines in the U.S.). A visit begins with a ride to the top in a pinzgauer Swiss military vehicle where you'll be directed to the first platform. Exhilarating with the wind whipping through your hair, it feels like a number of different zipline tours in one, the longest and fastest being a quarter-mile long.
Kayak Lake Taneycomo. While the major lakes in the Ozarks are a playground for motorboats and high-speed vessels, Lake Taneycomo is the place to escape it all. Still technically a lake, its characteristics are more like a river, making it perfect for kayaking down. I spent one of my mornings with Downstream Adventures, paddling several miles as the rolling hills of Branson rose above me. Lake Taneycomo is also one of the most unique fishing lakes in the country, characterized by the large quantity of brown and rainbow trout that are stocked annually to the delight of eager anglers.
Other Voices you might like