NorCal Surf-to-Snow Road Trip Itinerary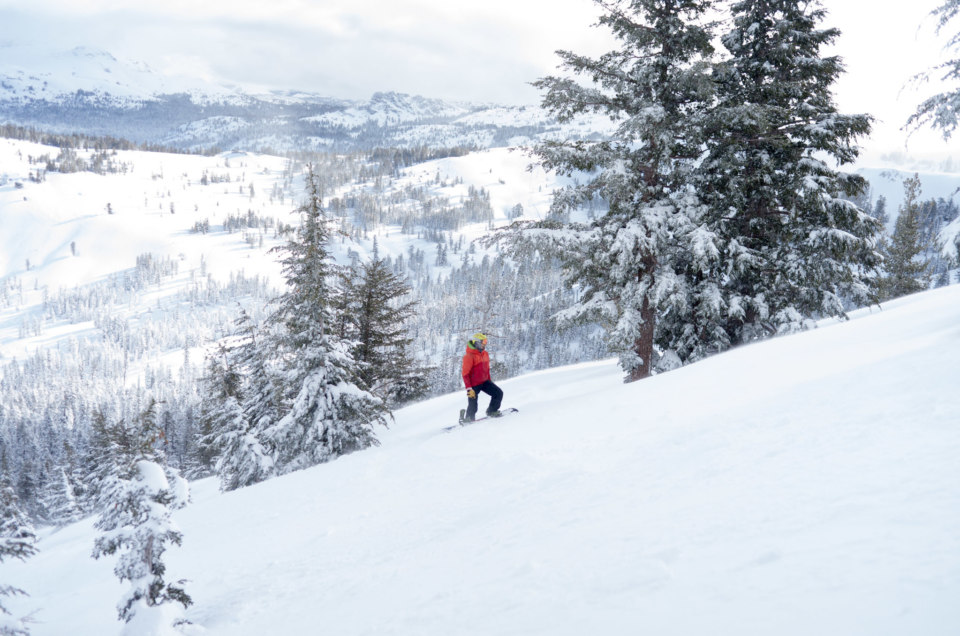 Produced in Partnership with Visit California
When the swells pick up off the coast of Northern California, it usually means there's a storm brewing. Storms benefit both the surf community with big waves, and the skiers who are blessed with fresh powder on the nearby mountains. After an unbelievable history-breaking winter, every ski resort in California is experiencing epic ski conditions.
We sent Instagrammers Pete Halvorsen and Slater Trout on an adventure from the coasts of Northern California to the peaks of South Lake Tahoe to show you just how easy (and awesome!) it is to surf and ski in the same weekend. If you're interested in planning the incredible trip for yourself, here's where to stay, what to eat, and what to do.
How To Get There: 
We love road trips, so surfing on the coast in the early morning and then jumping into a 4-wheel drive vehicle and heading to the slopes sounds like a great way to spend a four-day weekend. If you decide to drive, make sure to buy chains or a 4-wheel drive vehicle with snow tires so you feel confident in the snowy road conditions.
If flying is more your speed, there are direct flights from San Francisco International Airport and many other Northern California airports directly into Reno. Once you touchdown, you have a short hour drive to the mountain base in South Lake Tahoe to kick off the snow portion of your surf-to-ski weekend.
Where to Stay: 
South Lake Tahoe has dozens of accommodation options depending on your group size, budget and preference. We recommend the Base Camp Hotel, which comes complete with nightly campfires and s'mores.
Pro tip: When booking the room, give the hotel a call and see if it has any of the "camp tent" rooms. These are hotel rooms that have been outfitted with a real tent, fake camp fire (super kitschy and fun) plus all the amenities a normal hotel room would have (like heat and running water).
The Landing Resort and Spa is another great choice, albeit for a more fancier crowd, right on the lake front. This 5-star boutique hotel has 77 rooms, each with their own stone fireplaces in suite and heated tile floor bathrooms.
Where to Eat:
Dinners: Naked Fish, Jimmy's and Edgewood
Lunches: Verde and Wall Bar
Apres Ski: Gondola Village to Tamarack Lodge
Pro tip: Have a few people in your party that aren't skiers or snowboarders? They can still join you for a great apres ski and view of the lake via a gondola ride. Our favorite is to take it up right before sunset to get the sky's reflection in the lake water.
What to Do:
Ski and Snowboard: Plan a day at Heavenly Mountain Resort (with the awesome Lake Tahoe as your background). For more experienced riders, Kirkwood Mountain Resort is a must.
Snowmobile: Venture out to Mott and Killebrew
Splitboard: Waterhouse and Emigrant (expert level, you need a guide for these)
Pro Tip: Looking to snowshoe? Research before you go to find out which roads are open and which snowshoe backcountry trails aren't too snow covered. There are several trails, especially ones near Emerald Bay that are great for snowshoers looking for an adventure.
Other Voices you might like