New Mexico's Landscape Inspires Generations of Artists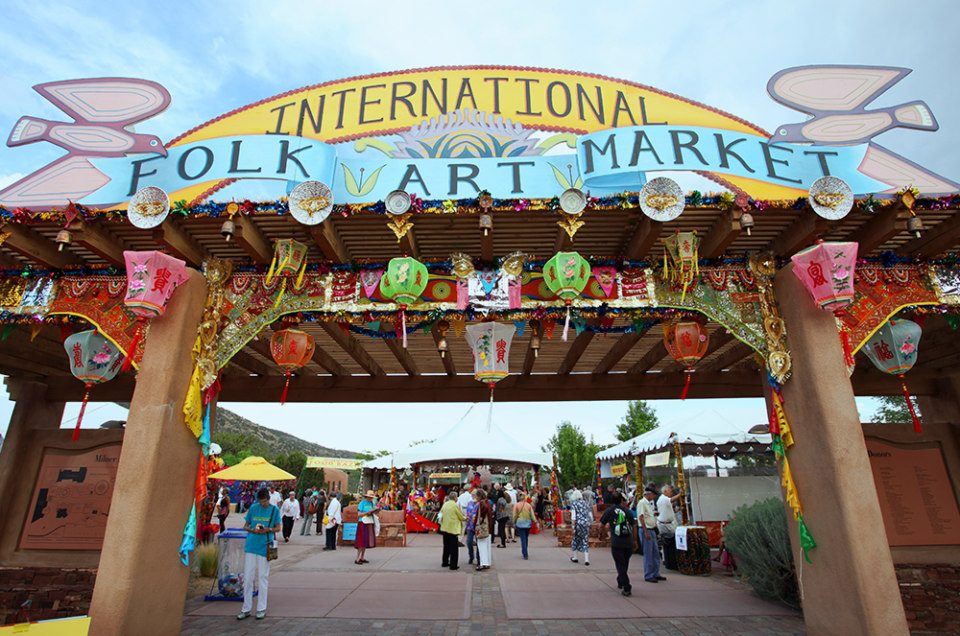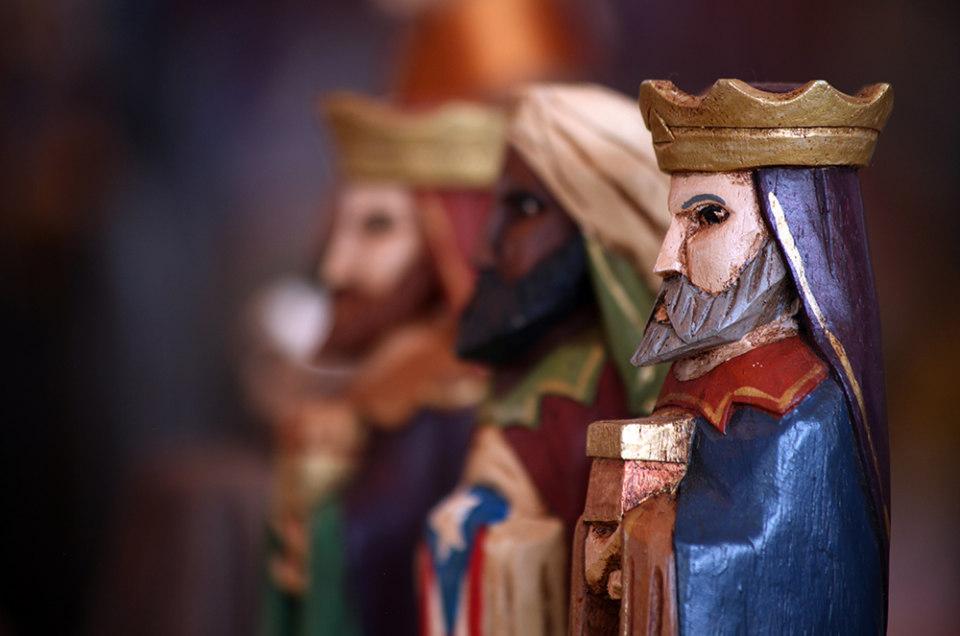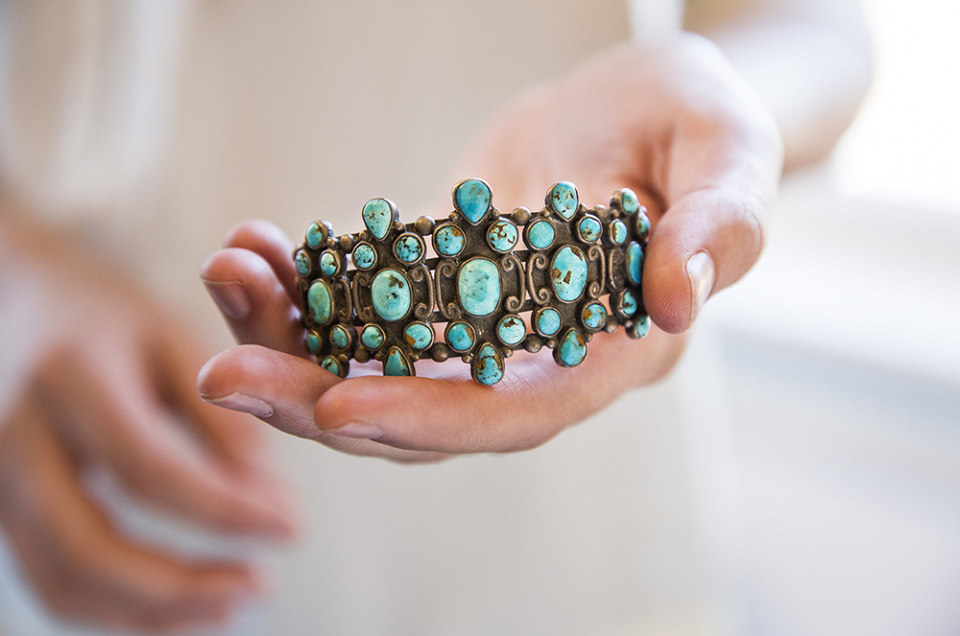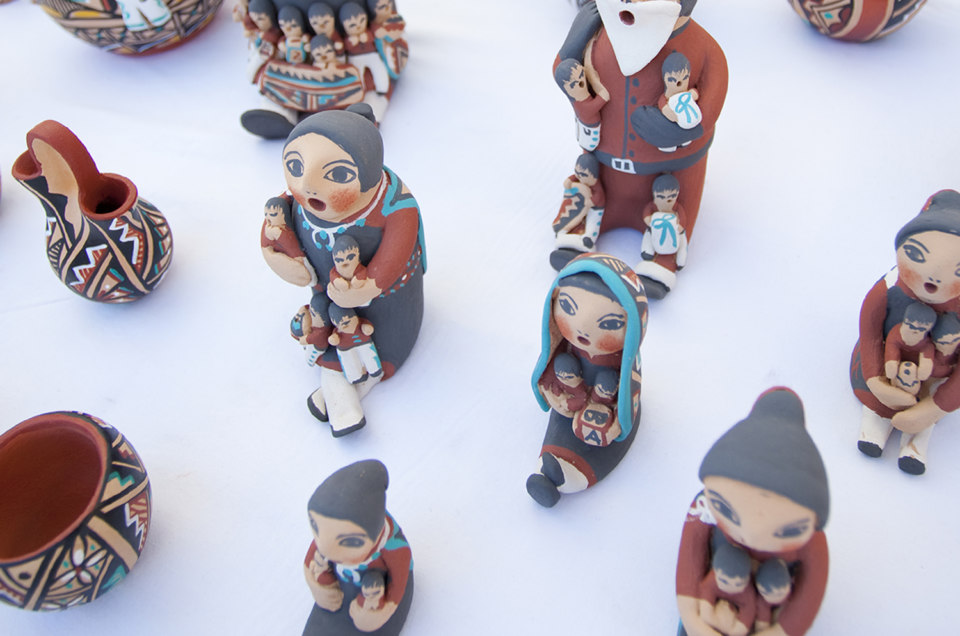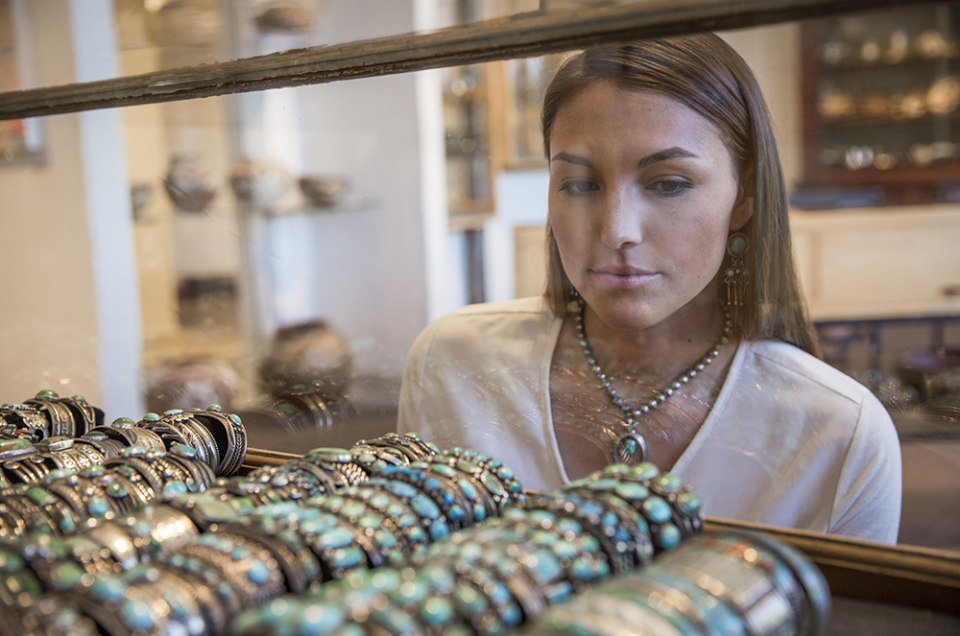 The captivating and endearing artwork that finds its roots in New Mexico is buried deep in the natural bounty of the state. From highly sought after storyteller figures to the masterful works of Georgia O'Keeffe to installations that draw their power from the sky, the artists who draw inspiration from this setting are driven by one principle: to build on the magic of their world. By experiencing the art scene, visitors crack open this unique culture for a deeper look inside.
Georgia O'Keeffe. The most famous artist to paint in New Mexico, O'Keeffe began moving her work to the state in 1929, as she redefined her enduring style. The art she produced captured the desert's bold, wild beauty with passionate colors and shapes. To explore her work, travel to Santa Fe, where the Georgia O'Keeffe Museum houses a wide selection of her art, created both regionally and internationally. Diehard fans should also visit her home and studio in Abiquiú. (Contact both the museum and the studio regarding seasonal closings before heading for a visit).
Travel Tip: While in Santa Fe, make sure to take part in one of the several Art Walk events, typically held on the first and last Friday of each month. Galleries open their doors—and a few bottles of wine—to give visitors a look at what they deem the best of the best.
Storyteller figurines. Some of the most sought after creations in the Southwest are storyteller figurines, an ancestral-based art form that was revived by Native Americans in 1954. While they take on a number of shapes, these clay sculptures are typically designed as people or animals covered with smaller children or animals.
Travel Tip: The Wheelwright Museum of the American Indian is an art museum in Santa Fe. While the gallery exhibits antique pieces, there is a large amount of modern American Indian art on display, as well.
The Lightning Field. On the high desert plains of Western New Mexico, 400 lightning rods are driven into a sandy canvas, creating this massive art installation. Thrill seekers and modern art lovers, can spend the night in an adjacent cabin and feel a billion volts come crashing down around them. If you are interested, act fast as spots in the cabin fill up quickly.
Travel Tip: With hundreds of miles of desert, artists are drawn to experiment in the landscape, like the Lightning Field and Pull of the Moon. Keep an eye out for new installations cropping up all the time.
Turquoise. Found throughout the state—with each area having its own unique look when raw—this precious stone has been an inspiration to local artists and designers for hundreds of years. Today, the color itself is woven into popular fashions and the gem incorporated into myriad fine art. While much of the natural deposits have been mined, there are still plenty of places to view and buy authentic turquoise, including the Turquoise Museum in Albuquerque and the Turquoise Trail National Scenic Byway that winds though a series of boutique towns from Santa Fe to Albuquerque.
Travel Tip: If you are looking for more scenic trails that connect to the natural wonders of New Mexico, also consider driving the New Mexico Fiber Arts Trail. With three different loops, this grassroots network of artisans allows visitors to unearth the woven culture of the state, with stops at workshops, pueblos and galleries.
Sponsored by New Mexico Tourism.
Other Voices you might like