High Society Lifestyle in Nantucket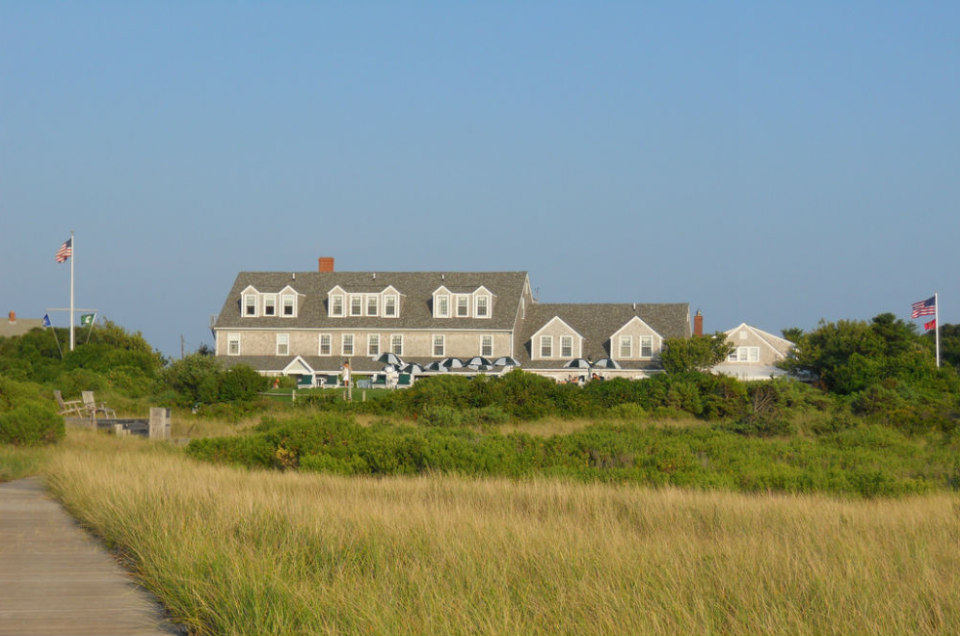 The Wauwinet bymikegil on Flickr.com
Don't blink or you might miss this tiny treasure.
Okay, you have some time—perhaps 500 years, scientists say, before Nantucket does its Atlantis disappearing act and sinks into the sea. With global warming it could happen sooner.
Not that anyone hurries on this little island. There isn't much to do here, which is its biggest draw. Nantucket is a place to lounge, stroll, shop a bit, sip some wine and, for the overly ambitious, take a lobster-boat excursion or visit the Whaling Museum. (Did you know there's a harpoon on display that was removed from a sperm whale caught twice by the same man—nine years apart? That's the sort of attraction that draws crowds on this sleepy island.)
I'm not complaining. I was there to rest, and chose the perfect spot—The Wauwinet, "an inn by the sea," the only inn flanked by both the Atlantic Ocean and Nantucket Bay.
Each morning, I had my pick of two private beaches—one framing the serene bay, the other looking out to choppy ocean waters—where I could recline on an Adirondack chair and let a young dude, who always remembered my name, warm my coffee.
There are no chain hotels on Nantucket, so I was forced to indulge in such decadence, taking in the dewy aromas of chamomile and lavender from the inn's herb and wildflower gardens. Lodging choices here all are historic mansions and inns. Many anchor the island's 82 miles of beaches, though much of that land now is occupied by private estates—such as the sprawling Penske compound, pointed out to us by the captain of the shuttle boat to Nantucket Town, where the garage alone is 5,000 square feet (including the private car wash).
Needless to say, Nantucket is no budget getaway. That's evident in the summer prices of everything; room prices at inns such as The Wauwinet tend to double in July and August, from typical spring/summer rates of $250 to $500 or more. I saw flip-flops in town selling for $60, and a newly-made "Nantucket Lightship Basket"—the highly collectible, tightly-woven oak baskets made famous by Martha Stewart—typically costs nearly $400 for the 7-inch size. The antique version sells for many times that amount.
But that is what sets Nantucket apart. People come to this dunes-and-grasses island to treat themselves—to munch on chocolate-covered cranberries as they walk the 1838 cobblestone streets, and to eat great lobster at places like the White Elephant, overlooking one of the world's prettiest harbors.
Nantucket is easy to reach by Cape Air out of Boston—a 45-minute adventure in the bouncy eight-seater planes. If Nantucket's airport looks familiar, it's because it was featured every week on the TV show, Wings.
If you aren't up to small-plane thrills, take a ferry. Bring home some "Nantucket Reds™, the distinctive clothing unique to the island, made of distressed-red cotton canvas. Me, I'll just snooze in the sunshine. That's what Nantucket is known for—a beautiful spot for doing nothing.
Other Voices you might like