Your Summer Road Trip as Told by Music Festivals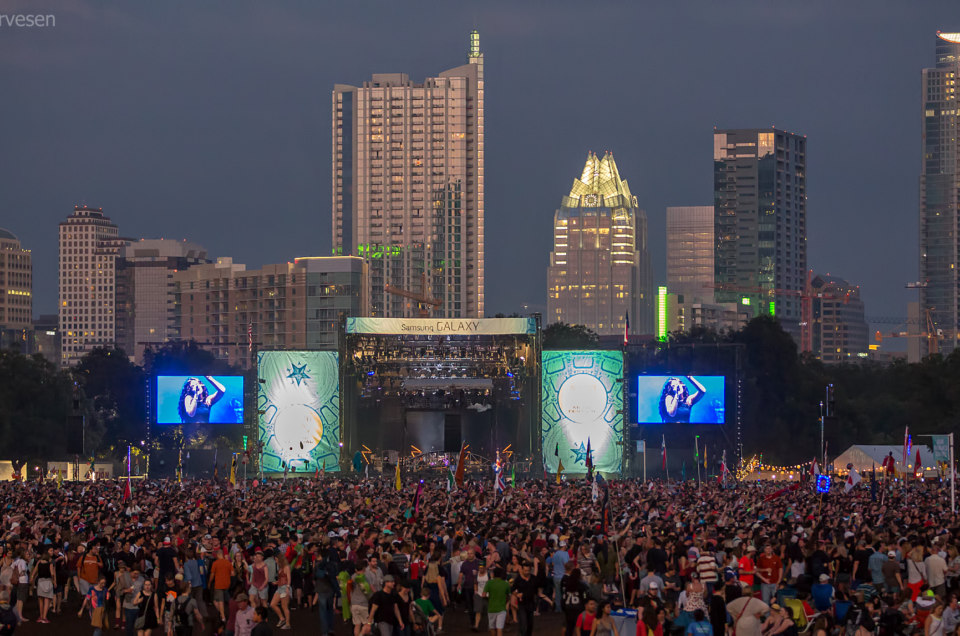 It's no secret that music festivals are incredible congregations that bring huge masses together for a unified purpose. As incredible as the artists on stage may be, some of the best experiences of a music festival is the travel. Here are a few stops that will fufill both your summer travel and music bug.
1) Bonnaroo Music and Arts Festival
Location: Manchester, TN
Notable Acts: Pearl Jam, LCD Soundsystem, Tame Impala, Dead & Co.
Located on a remote farm in Manchester, Tennessee, Bonnaroo sees thousands of people each year congregate for four days in early June. While the heat is nothing to mess around with, Bonnaroo offers a true camping festival experience with some of the most positive camping aquaintances you can find. See you on the farm!
2) Electric Forest Festival
Location: Rothbury, MI
Notable Acts: Bassnectar, Major Lazer, Griz, Adventure Club
As the name implies, Electric Forest is tucked away in the middle of the woods in beautiful Rothbury, Michigan. Enjoy a serene drive up the western coast of the mitten state before dancing your heart out in a forest filled with hammocks, lights, and energy.
3) Austin City Limits Music Festival
Location: Austin, TX
Notable Acts: Radiohead, Kendrick Lamar, Mumford and Sons
While some music festivals require you to bring a tent and camp on the festival grounds, Austin City Limits is located near the heart of Texas. Stay in a hotel and explore the city before and after you spend some much needed time at the festival. Keep Austin weird!
4) OkeeChobee Music & Arts Festival
Location: Okeechobee, FL
Notable Acts: Skrillex, Robert Plant, Odesza
While Okeechobee is more of a spring festival than a summer one, plan on kicking off festival season early next year by getting some much needed sun exposure in a sunshine grove in Florida. Winter may be cold and grey, but seeing some amazing headliners in the sun is all you need to get into a good summer mindset.
5) Outside Lands Music Festival
Location: San Franciso, CA
Notable Acts: Lionel Richie, J Cole, Duran Duran
Just like Austin City Limits, Outside Lands is located in Golden Gate Park, right in the heart of San Fransisco. Come to see what the Bay area has to offer, both inside and outside the festival grounds.
6) Sasquatch Music Festival
Location: Quincy, WA
Notable Acts: Florence and the Machine, Disclosure, The Cure
Located in scenic Quincy, Washington, enjoy the beautiful drive to the campgrounds before enjoying the beautiful Pacific Northwest campground itself. Did we mention theres also a music festival there too?
7) WayHome Music Festival
Location: Ontario, Canada
Notable Acts: Arcade Fire, M83, LCD Soundsystem
While you may need a passport (and some extra gas money) to get the Wayhome, if you're trying to really fufill a summer road trip and see a music festival, you have found your destination.
Other Voices you might like