Five Mountain Lakes In Big Sky Country That You Have To See To Believe
Golden Trout Lake, photo by AMountainJourney.com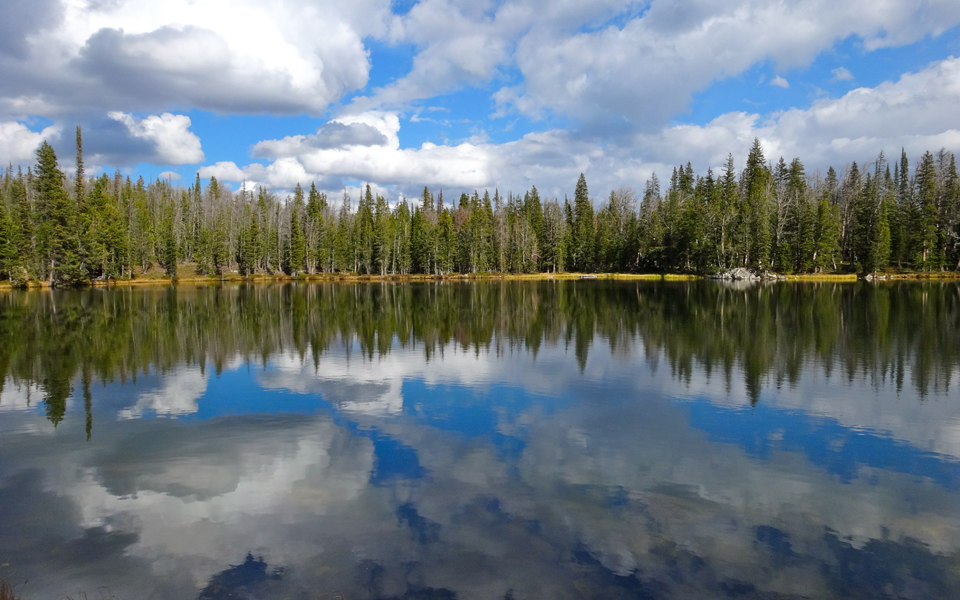 Golden Trout Lake, photo by AMountainJourney.com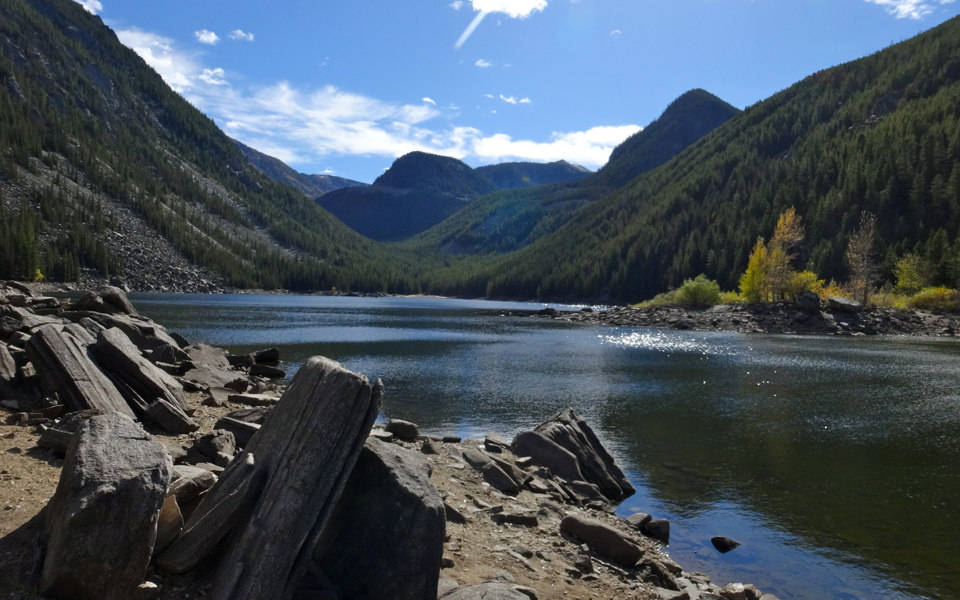 Lava Lake, photo by AMountainJourney.com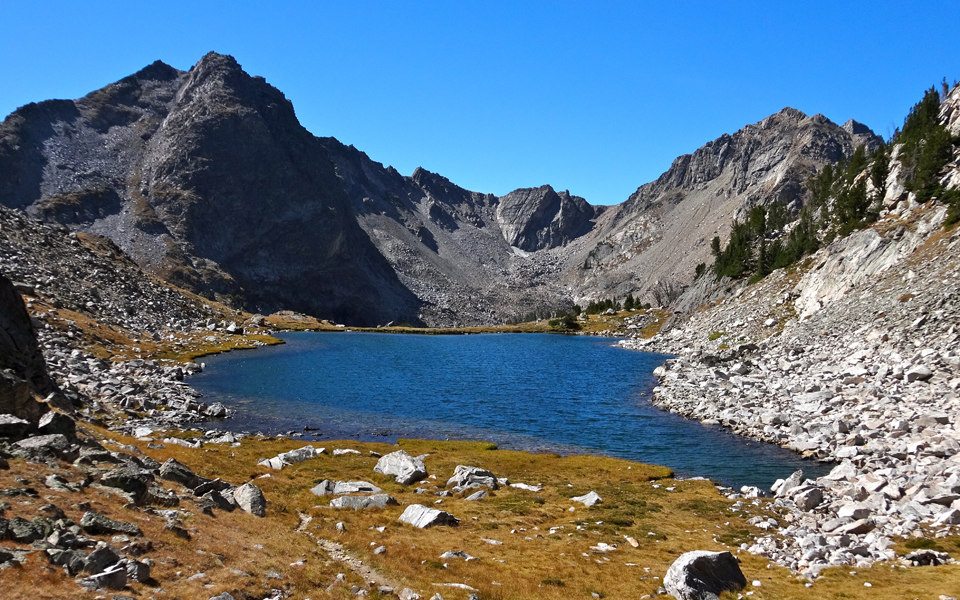 Summit Lake, photo by AMountainJourney.com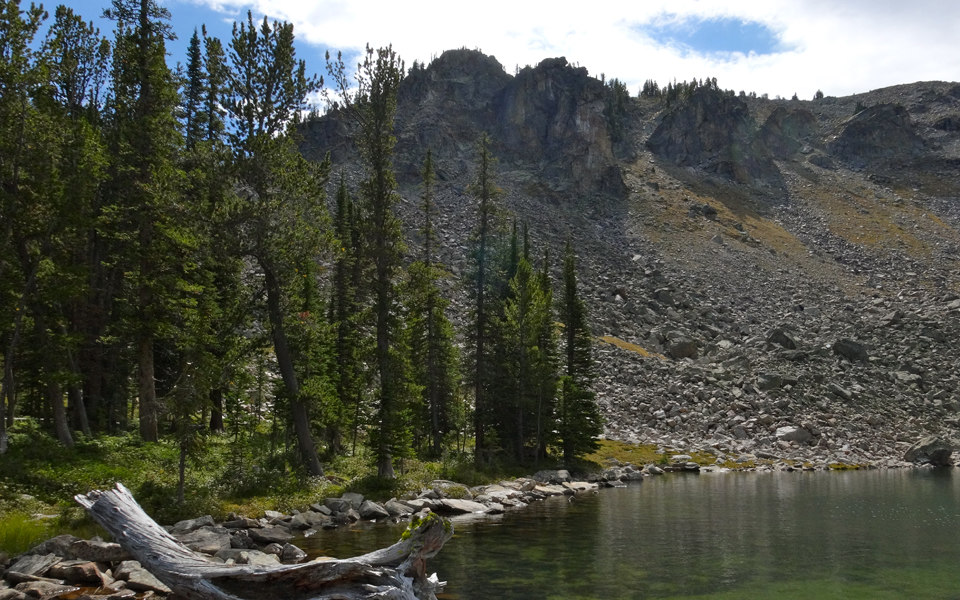 Hidden Lakes, photo by AMountainJourney.com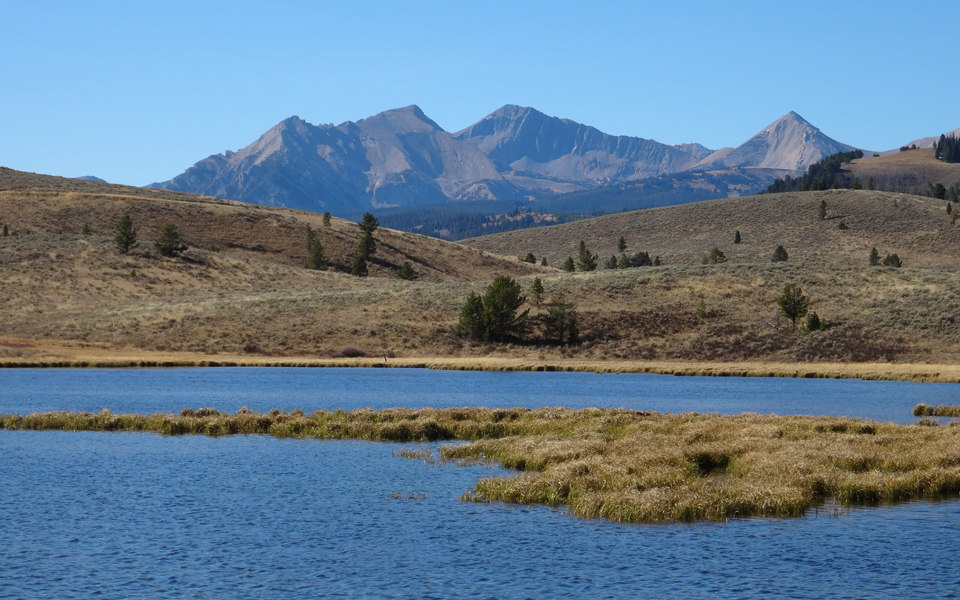 Albino Lake, photo by AMountainJourney.com
Pull out the map of Big Sky and you'll see countless lakes dotting the wild terrain of Big Sky Country. These mountain lakes are nestled in the meadows, forests, and high alpine basins of the Gallatin and Madison range. They are all waiting for you in Big Sky's backyard.
Most of the mountain lakes near Big Sky are easily accessible by human power. Follow almost any well-trodden Forest Service trail as they leisurely wander through the Montana forests and eventually you'll find yourself staring at the shores of a pristine mountain lake surrounded by the magnificent scenery of southwest Montana.
Filled by icy cold snow runoff, the chilly waters of these mountain lakes are an ideal place to soak your tired feet, take a refreshing swim, or cast a fly rod. The majority of lakes in the mountains near Big Sky feature a healthy fish population – making it a great place to cast a line or drop a fly.
It would be hard to count all of the backcountry lakes in Big Sky's backyard. Some of these stunning bodies of water are named, while others are not.
If you're searching for a remote mountain lake where you can find a little bit of Montana style peace and quiet, then there are certain lakes that should be a the top of your bucket list.
Whether you're going for a day hike, planning an overnight camping trip, or linking together an epic mountain traverse, there are plenty of mountain lakes to choose from. These are some of the local's favorites:
Golden Trout Lake – The hike to Golden Trout Lakes begins at the Upper Portal Creek Trailhead. The entire hike covers 1300′ of elevation gain and is 5 miles round trip. This hidden gem sits at 9075′ and is a perfect lake to catch a fish or take a dip.
Lava Lake – Nestled in the Cascade Creek Valley in the Lee Metcalf Wilderness, Lava Lake sits at 7115′. The six miles round trip day hike leaves the Lava Lake Trailhead and gains 1600′ as it parallels Cascade Creek and climbs into the Spanish Peaks of the Madison Range. At the base of multiple 10,000′ peaks, Lava Lake is a must-see mountain lake.
Albino Lake – South of Big Sky near where the Taylor Fork intersects the Gallatin River, is another easy access mountain lake called Albino Lake. You can start the hike to Albino Lake from either the Albino Lake Trailhead or the Lower Wapiti Trailhead. The entire hike takes you 7.25 miles and gains only 625′. Albino Lake is a long lake that features breathtaking views of the Taylor Hilgards in the Lee Metcalf Wilderness.
Summit Lake – Summit Lake sits deep in the Madison Range's Lee Metcalf Wilderness at 9,560′. At nearly 16 miles round trip and almost 3,500′ elevation gain, this may require a very early start or it may be easier to turn it into an overnight adventure. To access Summit Lake, you can start from the North Fork trailhead and travel through Bear Basin. There are no bad views from Summit Lake. Just look north and you can't miss the king of the Madison Range – Gallatin Peak.
Hidden Lakes – Sitting at 8,000′, Hidden Lakes isn't just one lake. It's a chain of eight high mountain lakes deep in the Gallatin Range. Start your hike at the Hidden Lakes Trailhead off of Portal Creek Road. You'll hike about 1000′ and cover 6 miles round trip. The camping, fishing, and swimming is superb.
Visit any of these lakes on the right day and it will completely blow your mind. From picture perfect reflections to stunning wilderness backdrops, Big Sky, Montana is the perfect place to explore untouched mountain lakes.
If you're keen to explore, you can find a lifetime worth of cool lakes in the Tobacco Roots, Absaroka Range, Bridger Range, the Crazy Mountains, or even Yellowstone National Park. It's all within a day's adventure from Big Sky, Montana. Are you ready to explore the mountain lakes of Big Sky Country?
Sponsored by Visit Big Sky
Other Voices you might like