Where to get a traditional Moroccan Hammam Massage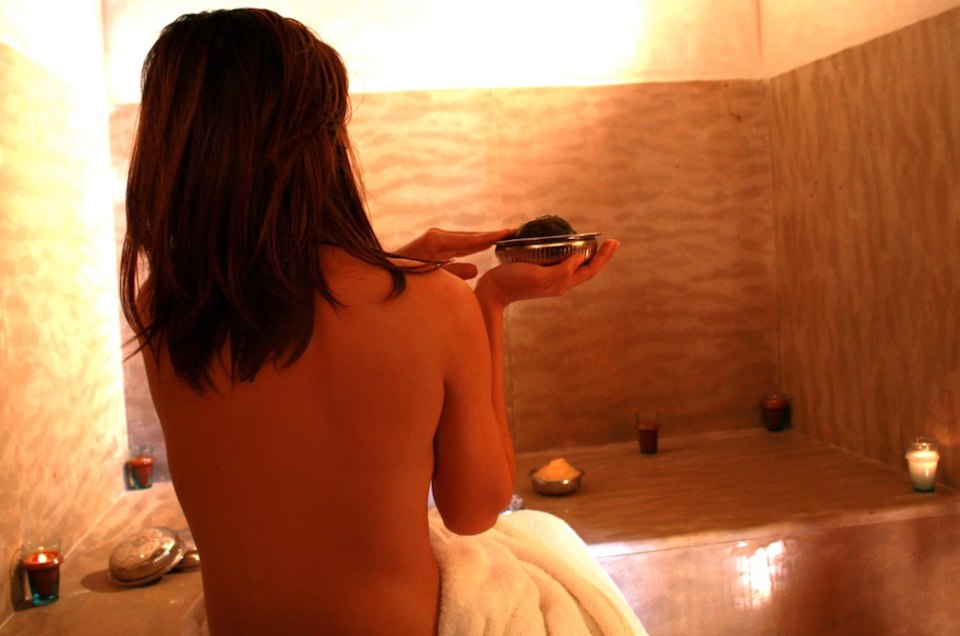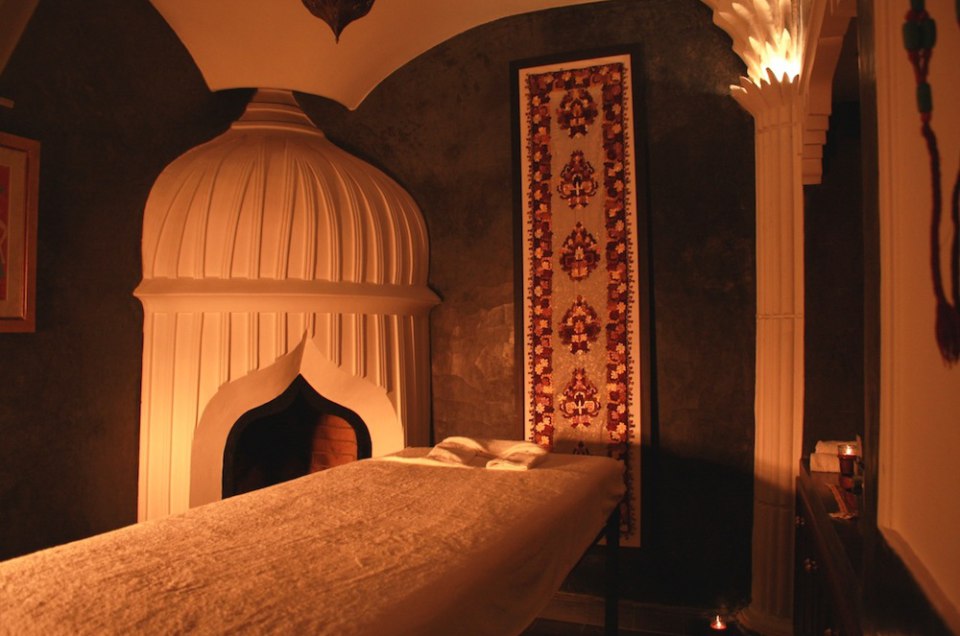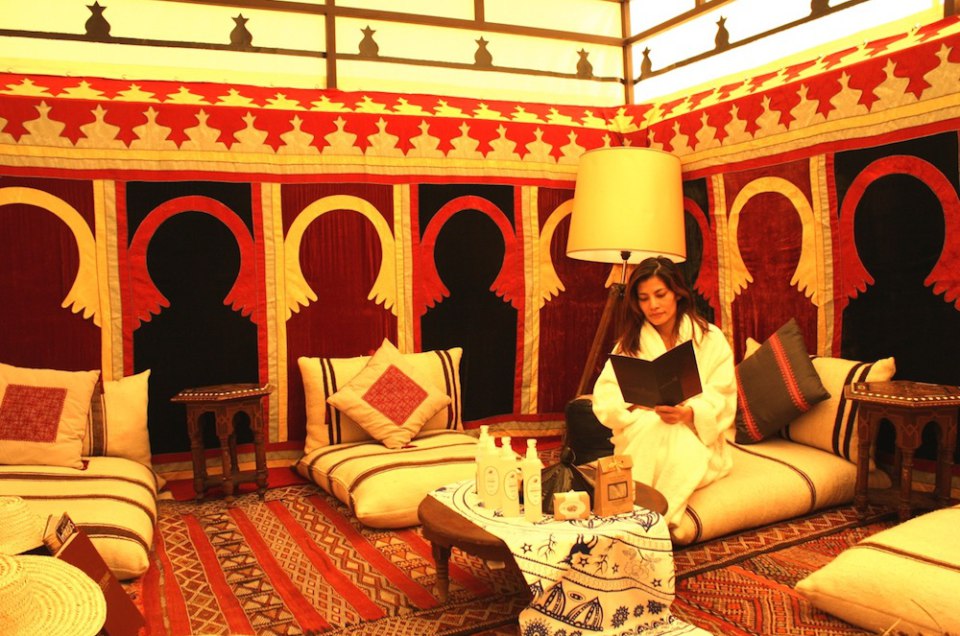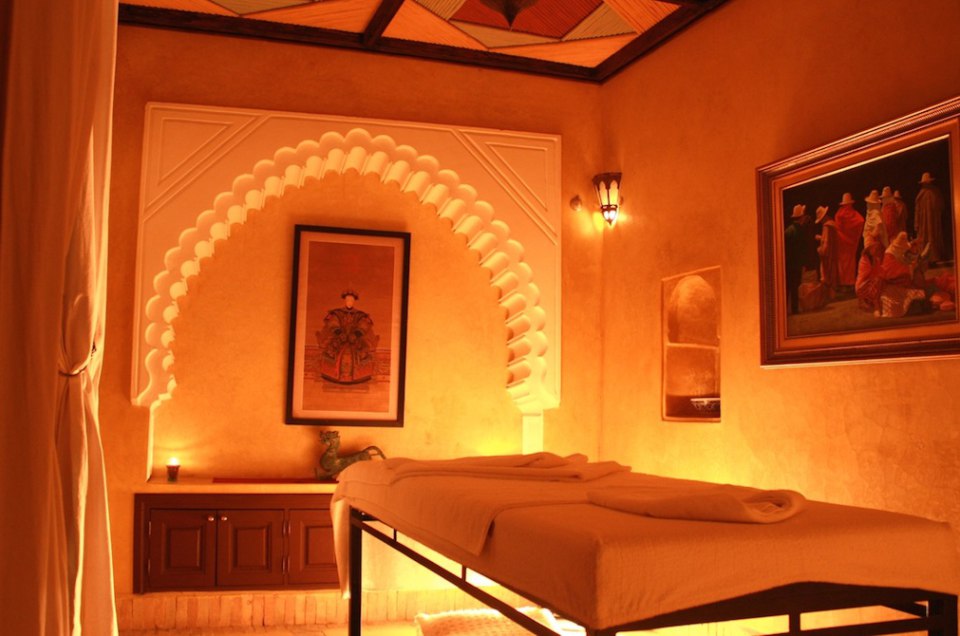 There are several things on every Morocco bucket list. Desert trek, check. Camel ride, check. Stay in a fancy riad, check. Eat tagine, check. Experience a traditional hammam massage, I was ready!
While there are several spots in the Marrakech to experience this type of massage treatment, including several hotels, our favorite spot was Heritage Spa, located deep within the medina in the Old city walls. At Heritage Spa they treat every spa appointment different from the last. They really try to cater to your needs so you have an entire body and mind experience.
So, what exactly is a Hammam?
Not a silly question to ask, as this isn't your traditional American massage and this isn't your typical spa.
First, a Hammam is a a public steam bath, typically experienced by Moroccans every week. They are separated by sex and the frills are few. To experience a bath in a more luxurious setting, consider getting a hammam massage that combines the scrubbing and mud cleanse with a full body massage, like at Heritage Spa.
At Heritage Spa, our hammam included soaping with argan or olive soap followed by an intense body scrub with a glove, and finished by being covered in moroccan clay called ghassoul, that makes your skin super soft. This hot spa treatment is used to get off dead skin from your entire body. You can feel and see your dead skin cells flaking off your body. While I had read and heard about the procedure many times before, it wasn't until I experienced it for myself that I could really describe the sensation.
Our experience:
After walking around the medina and carrying our goodies we bought in the market, I was so happy to spend an hour relaxing in the spa.
Arriving to our appointment, we were seated with mint tea, a common welcoming drink, and instructed about the procedure. We were to remove all clothes and slip into small undergarments that would allow privacy but not interfere with the treatment. This treatment, as I was about to find out, wasn't for the shy type. You're going to be half naked with a thin piece of paper covering your most private areas. You can go into the room with your partner or a friend and each person will have their own specialist. You can tell them if any part is sensitive or just let them do what they do without interference. I chose to just let them do the treatment without saying anything. I took the meditative approach to the spa time quite literal, staying practically silent the entire time to let my mind wander and just relax in the moment.
The hot concrete rooms are dripping from the heat and moisture, and the smooth hot concrete bed feels silky on your skin as you lay down. The first step is to wash you off with hot water, as hot as you can handle. Next, they take argan or olive soap and rub it over your entire body, leaving you for a few minutes to let it soak. They return and with a textured glove, they rub your entire body down, pulling off all the dead skin. After they've washed off the skin, they cover you again with a liquid mud. In between washing it off and applying the next layer, you just lay in the room, similar to a sauna. As you start to sweat, and you've lost all inhibitions, you can finally fully relax, stop holding in your stomach and let the heat and water work their magic.
Within those walls, you kind of forget where you are and that you're in the middle of Morocco's 3rd largest city.
I'd highly suggest a treatment in the middle of the day or late afternoon before dinner. You will get wet (including your hair) and you'll need a proper shower when you get back to your hotel or riad. You can opt for just the hammam or a hammam followed by a more traditional massage in a private room. If you have any questions, don't hesitiate to contact the Heritage Spa personally and they are more than happy to answer any questions.
Sponsored by Morocco Tourism
Other Voices you might like