Moroccan Food: Cooking Classes and Restaurants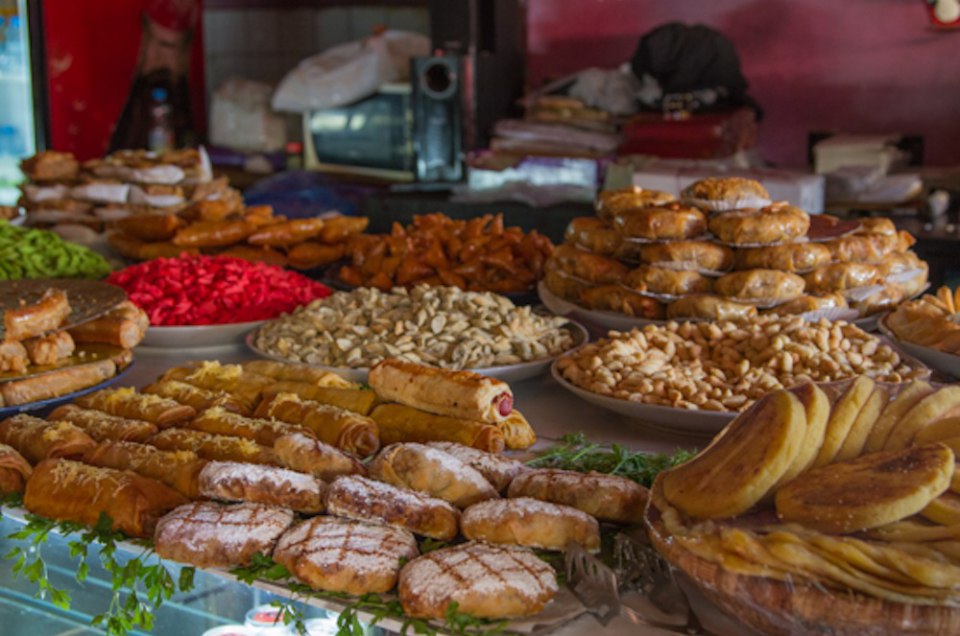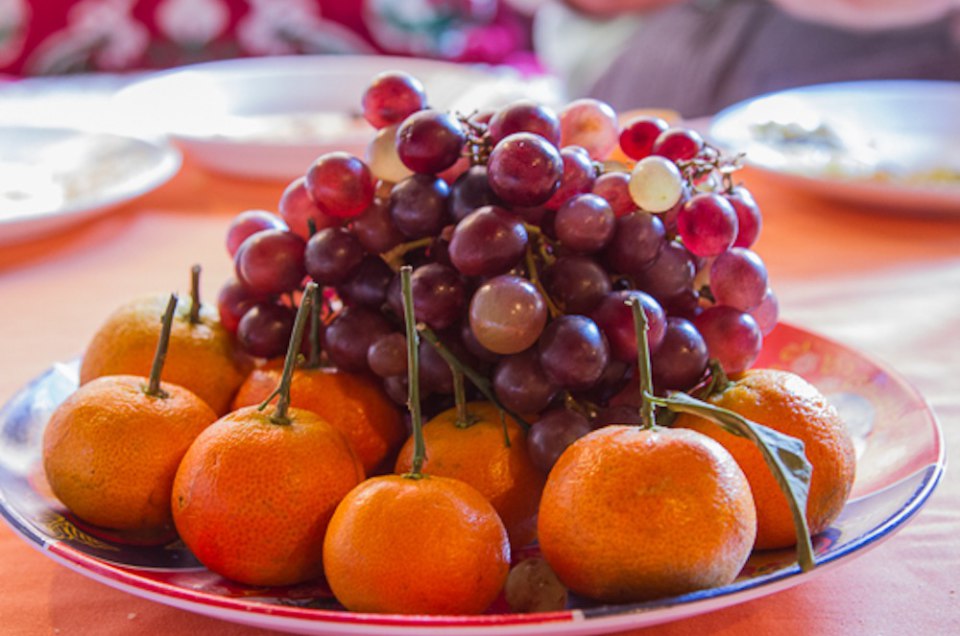 dessert in Todra Gorge restaurant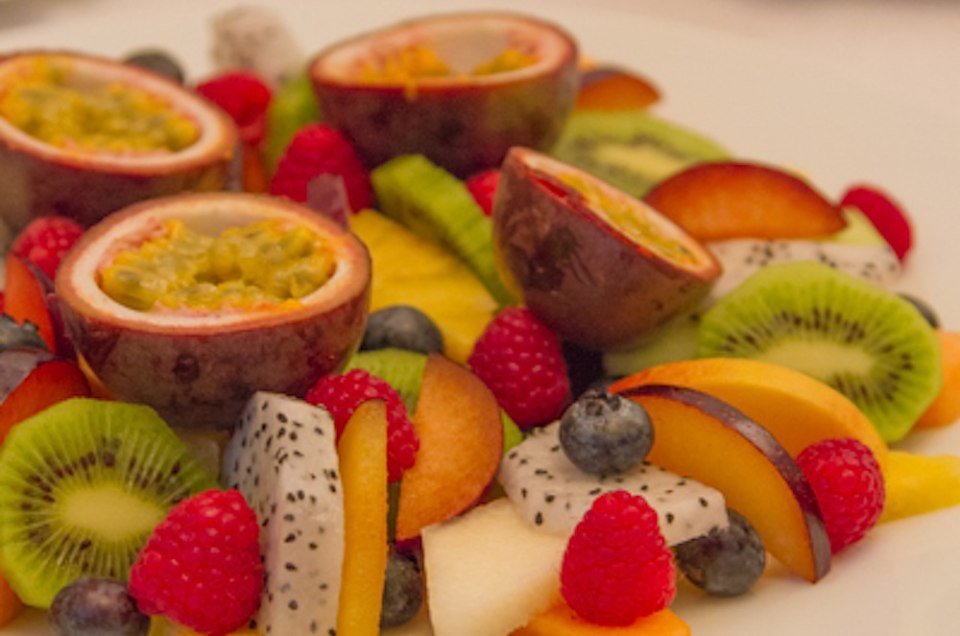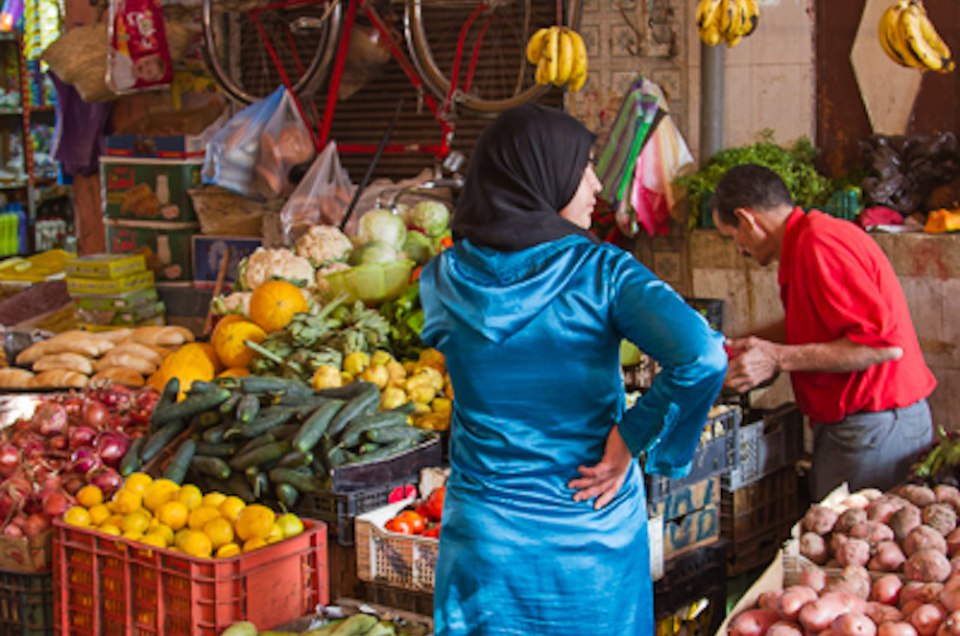 Woman in the street buying food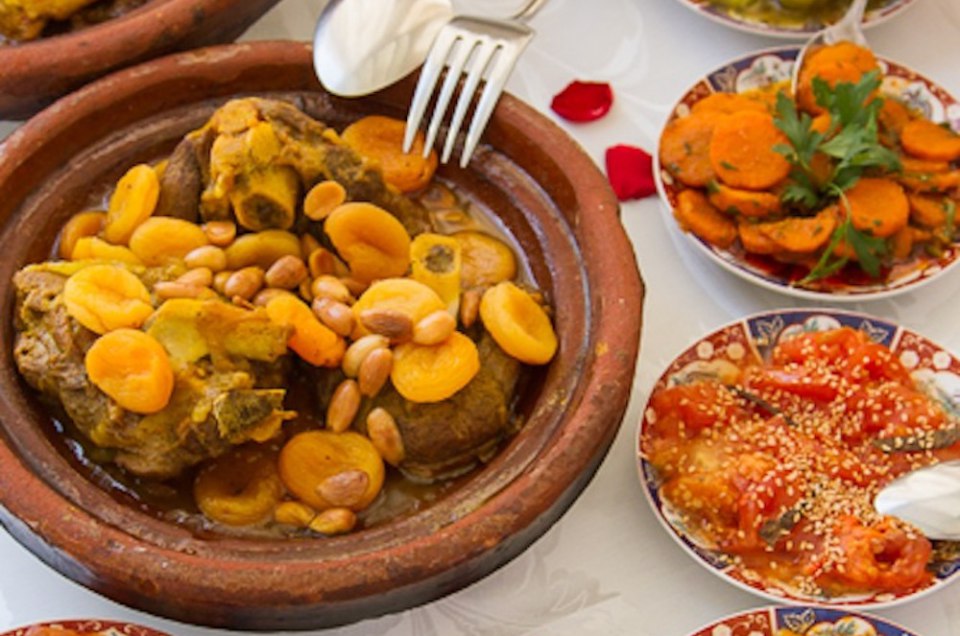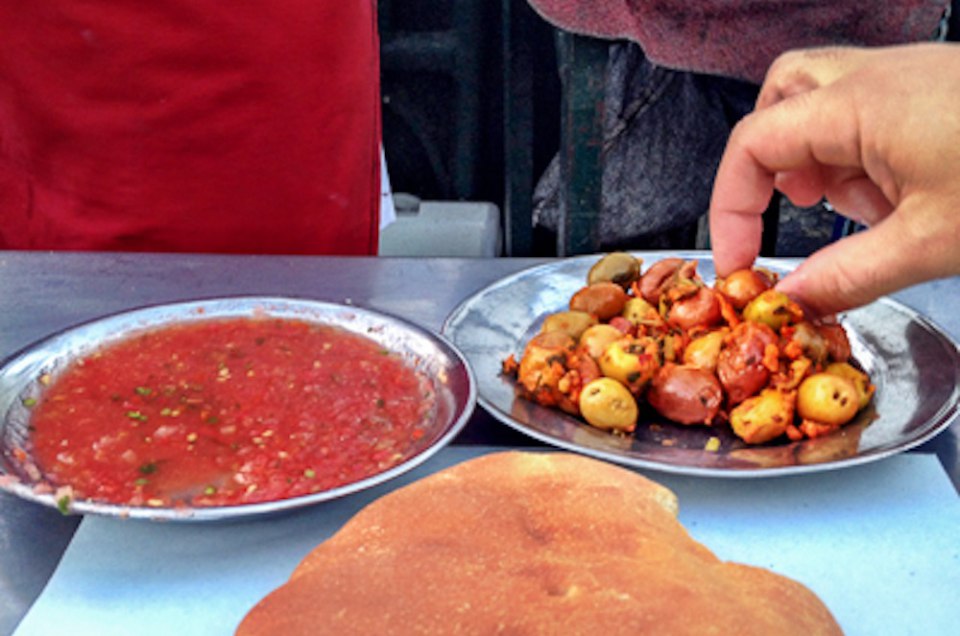 Our recent trip to
Morocco
had me dreaming well in advance of our arrival of the amazing foods we were sure to experience. As a chef and avid foodie, discovering new foods – and ways to cook them – is always what I seek out when traveling.
Moroccan cooking is most typically prepared in a tagine, which is both the vessel used to prepare the food and the name of the dish, regardless of what type of meats and/or vegetables are used.
Tagine is served everywhere in Morocco and was the staple during our travels there. Chicken, lamb and beef were common choices, all seasoned with traditional Moroccan spices such as saffron, cumin and cinnamon. My hands-down favorite tagine was a simple chicken with lemons and olives; beef with apricots a very close second. My American palate did require the addition of salt to most dishes, but even when salt wasn't available, tagine has plenty of flavor to carry me through. And, if you enjoy adding heat to your meal, be sure to ask for harissa, a hot chili sauce that I found myself adding to just about everything!
We also enjoyed plenty of food that wasn't the traditional tagine, most notably during our stay in
Marrakech
. One of my favorite meals was at
La Sultana
, an upscale restaurant offering a tasting menu and plenty of wine choices. The not-to-miss dish here is the Pigeon appetizer, which is ground and cooked with Moroccan spices, wrapped in a delicate pastry and topped with powdered sugar. We all agreed that this was the highlight of the meal and was just sweet enough that it could almost have passed for dessert. Our leisurely meal was several hours long and was a perfect end to our day.
Jnane
, a stunning property located about twenty minutes outside of Marrakech, provided another fantastic meal during our stay, where they use organic produce grown on their own nine-acre property. Be sure to leave plenty of time to explore their gardens after your meal; Jnane is one of the more beautiful and elegant places we visited.
We spent a good amount of time walking through Marrakech, shopping in the souk and just enjoying its culture. When we tired of shopping, we ventured into the open-air main square where snake charmers, fresh juice stalls and plenty of street food was waiting for us. The food choices are vast and it was difficult to decide which food to try first with the smells of fresh meats following us. Not wanting to spoil our dinner (but not being able to resist having at least a taste), we settled on fresh bread dipped in a fresh tomato sauce, olives and some small sausages. It was a delicious treat and the perfect place to stop for a quick lunch and enjoy some entertainment.
One of the most unique traditions of Moroccan cuisine is their mint tea. Served in every restaurant and home (and even at the airport when we arrived!), it was, with the exception of water, almost entirely what we drank during our travels there. I had been told in advance of this tradition and was already aware that it is considered impolite to refuse tea when offered. To my surprise (not being much of a tea drinker), I fell in love with this tea and always enthusiastically accepted. Watching the tea being prepared is also a treat: a teapot is filled with hot water, tea and fresh mint leaves; once steeped, sugar is added to taste. It's very sweet and has a wonderful fresh mint flavor. The teapot is held high above the glass when poured, a skill that is impressive to watch. I have made this tea since arriving home and, although it tastes similar, it just doesn't taste the same without the sights and sounds of beautiful Morocco.
Sponsored by Morocco Tourism
Other Voices you might like