#MontanaMoment in Glacier National Park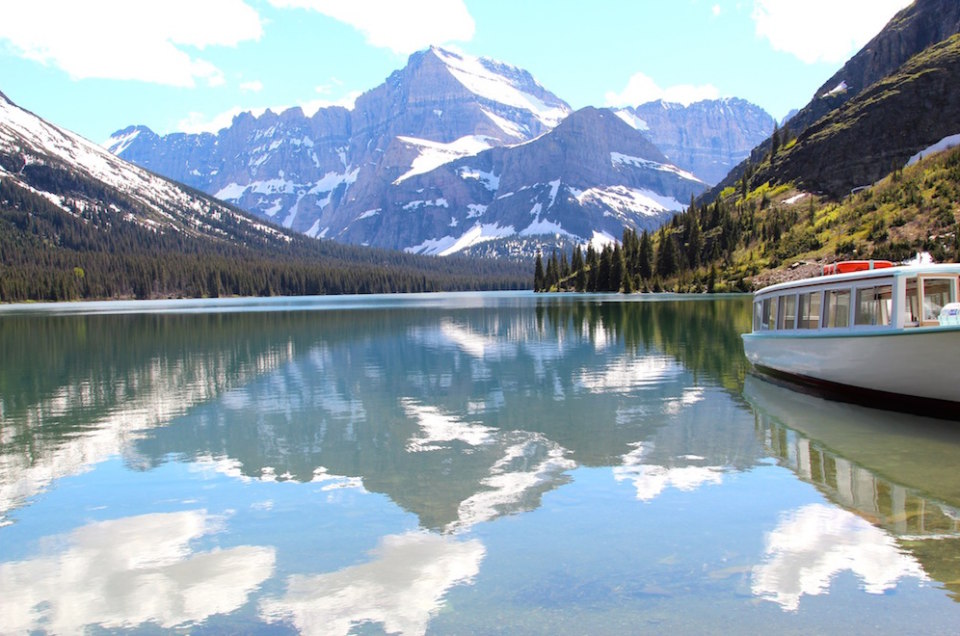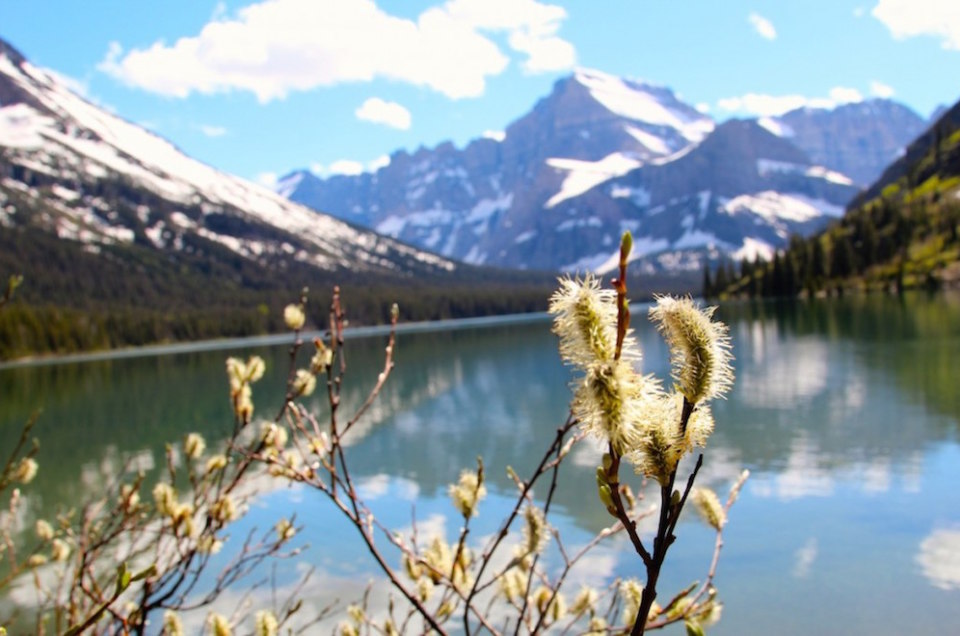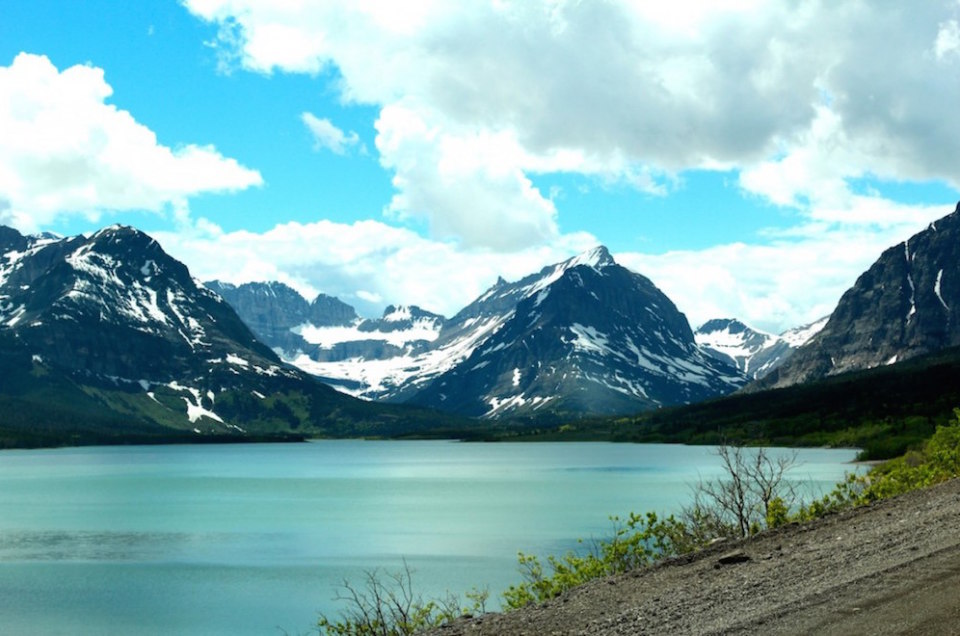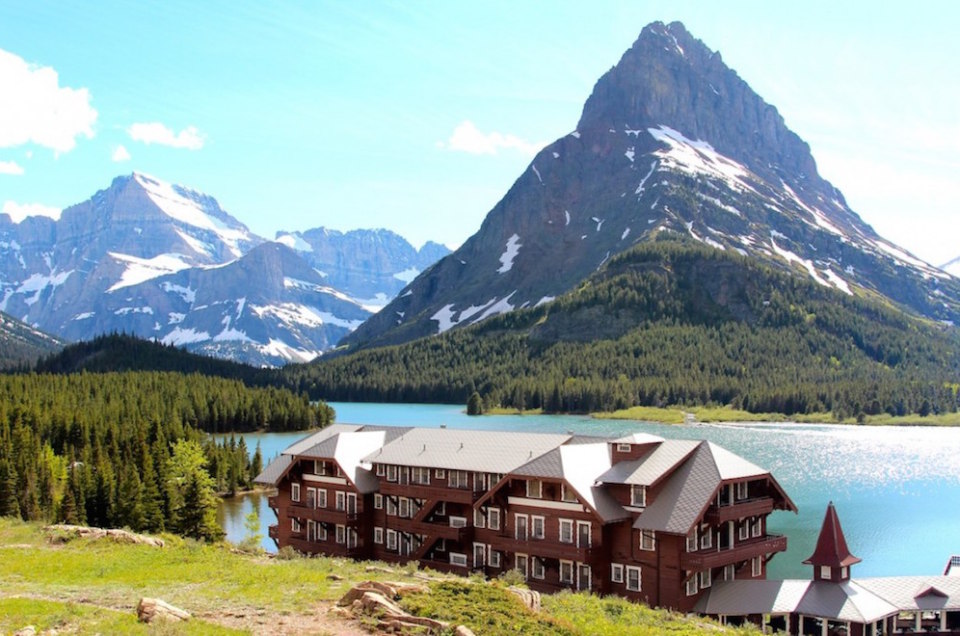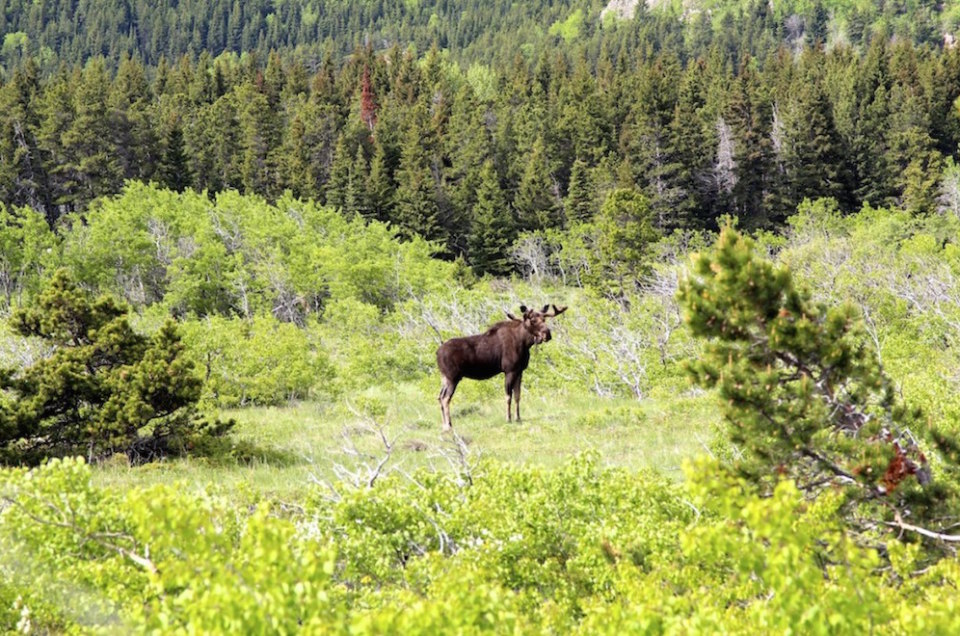 Everyone gets it when they come to Montana. Sometimes it's immediately upon arriving; sometimes it's a serendipitous moment after an epic day, and still other times it's not until the end of the trip. It, is a #MontanaMoment, and that moment for me happened in the most magical corner of the state: Glacier National Park.
Immediately upon arriving at my accommodations in Glacier Park Lodge, it felt as if time had come to a halt. I felt a certain nostalgia that I've rarely gotten from other destinations. Greeting me at the entrance was the iconic Montana mountain goat. Towering above were large three-story Douglas-fir columns. In the corner was a couple playing one of my favorite folk songs, "Wagon Wheel" on the mandolin and guitar. Other guests milled about the fireplace chatting, playing Scrabble, and reading books. Not a single person had their eyes glued to a TV, computer, tablet, or phone. This moment really captured everything that travel meant to me, both a deep connection to a place and a deep connection to others.
That nostalgia continued the following day when I visited Two Medicine, once the primary destination for travelers to Glacier National Park (before completion of the Going-to-the-Sun Road), but now more of an off-the-beaten-path discovery. I hopped on a boat with a few travelers for a tour of Two Medicine Lake, where we cruised past craggy snowcapped mountains and rushing waterfalls.
From here, I continued road tripping up the eastern side of Glacier National Park, past Saint Mary Lake, the second-largest in Glacier National Park, and alongside the emerald-colored Lake Sherburne, on the way to Many Glacier.
It was at Many Glacier, yet again, that the beauty of Glacier National Park stopped me dead in my tracks. The view towering over the chalet-style hotel on the east shore of Swiftcurrent Lake felt like something I'd expect deep in the cut of the European Alps, not in my home country of America. Hiking along the shore of Swiftcurrent Lake, I meandered through the forest to yet another body of water, Josephine Lake. Serendipity struck again when a couple of guys working on a boat asked if I wanted a ride. I wasn't about to pass up the opportunity to cruise the shores of a glacier-fed lake surrounded by dense forest, waterfalls, and snow-capped peaks.
All of this happened without a single sighting of the intrinsic wildlife I had come to expect from Montana. It was only fitting then, that after pulling out of Glacier National Park to head to the airport that I'd both see a moose and bear cross the road.
Those couple of days exploring the eastern side of Glacier National Park really heightened that special feeling of travel that many people strive for, but few attain. It's an escape from the day-to-day in order to better connect with ourselves and the vast world around us. And for a couple days in a little corner of a big state, I found such a moment.
Other Voices you might like