La Sultana: Fine Dining and Luxury in Marrakech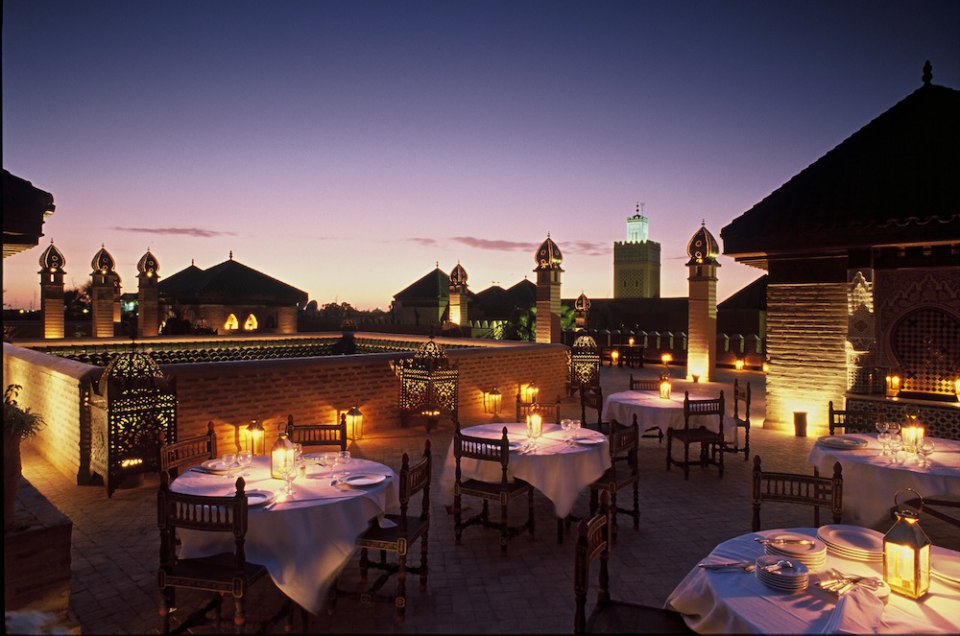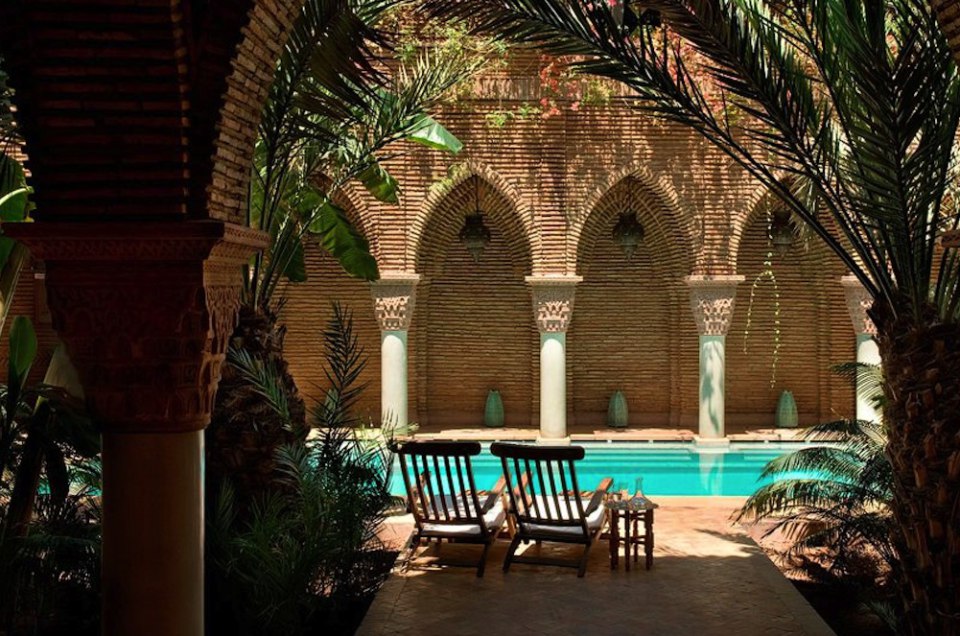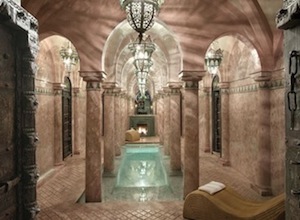 spa in La Sultana, Marrakech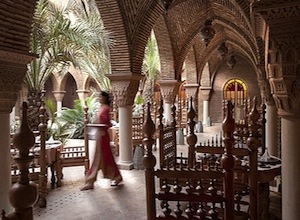 When you have the opportunity to eat pigeon, you go for it. A specialty dish not served in many restaurants in the US, I was eager to taste what this little bird was all about.
The first dish of many that night, our meal at La Sultana in Marrakech started out perfectly- with a great bottle of red wine. The pigeon pie appetizer was split between the 4 of us, but after we tasted the sweet and flavorful pie, we all wished we had ordered that as our main dish.
La Sultana is a beautiful riad located near the Golden Circle, a hot spot for tourists in Marrakech's famous medina.
Within a 10-minute walk, you could easily get to the famous Jemaa El Fna Square, Saadian Tombs, and the Bahia Palace. We arrived by chartered car, thankfully, because we might have missed it if we didn't know what we were looking for.
The standard rust orange walls gated the main entrance to La Sultana with a small sign hanging from the corner wall. But like most places in Marrakech, what stood behind the walls is what is truly magical. You might never know that this luxury riad, complete with a world-class restaurant, beautiful artichetechure, and a spa worthy of celebrities would be waiting for you.
A long lighted hallway guides guests from the main entrance to the dining area, which is situated around a beautiful open-air courtyard and water feature. We were seated at a table for 4, with white table linens and beautiful serving ware. It felt like a palace and we were royalty for our stay there.
Dinner was fabulous. Everything from the wine selection to, yes, the pigeon was spectacular and a wonderful start to our visit to Marrakech. By the time dessert was served, we were truly spoiled with such excellent service and atmosphere.
The following day, having enjoyed our experience so much, we returned the La Sultana for a spa treatment and lunch. I usually don't return to the same place twice when traveling, so that should tell you just how fantastic this place is and how much we loved it.
The spa and the rooftop patio might just have topped it all. The spa is grand, with gorgeously decorated treatment rooms and massages that allowed any worry to just slip away. The roof top patio was the spot where we had lunch, and a fantastic way to see a unique side of the city- from above.
If you're looking for a dinner option in Marrakech that goes beyond just eating dinner, book a reservation at La Sultana. The location, design, service and hospitality make this my number 1 spot in Marrakech to check out.
Sponsored by Morocco Tourism
Other Voices you might like