Markets and the Souk in Marrakech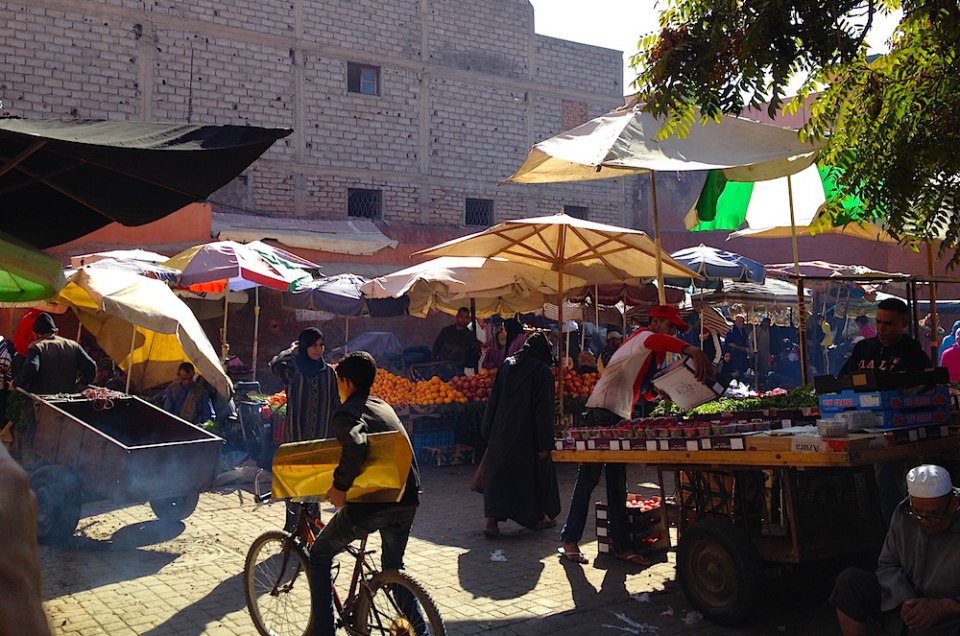 If you look on any top 10 list of attractions to see in Marrakech, the markets and souk will top them all. You know that saying about how a place feels alive, well, this is what they're talking about. High energy and tons of different things all happening at the same time. Here's a few tips for how to navigate through them easily.
Sponsored by Morocco Tourism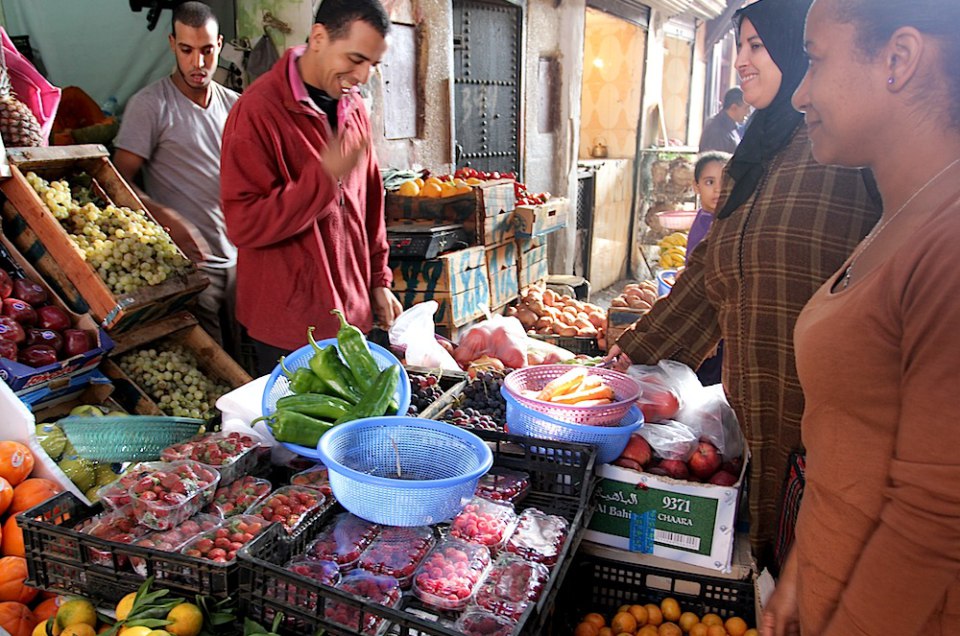 Food markets in Marrakech
If you want to look at buying any spices or foods, consider starting your tour at the beginning of the day, when the biggest quantity is available. Bring small bills to pay for fruits and vegetables. We joined a cooking class at Riad Kniza and our chef helped guide us through the markets.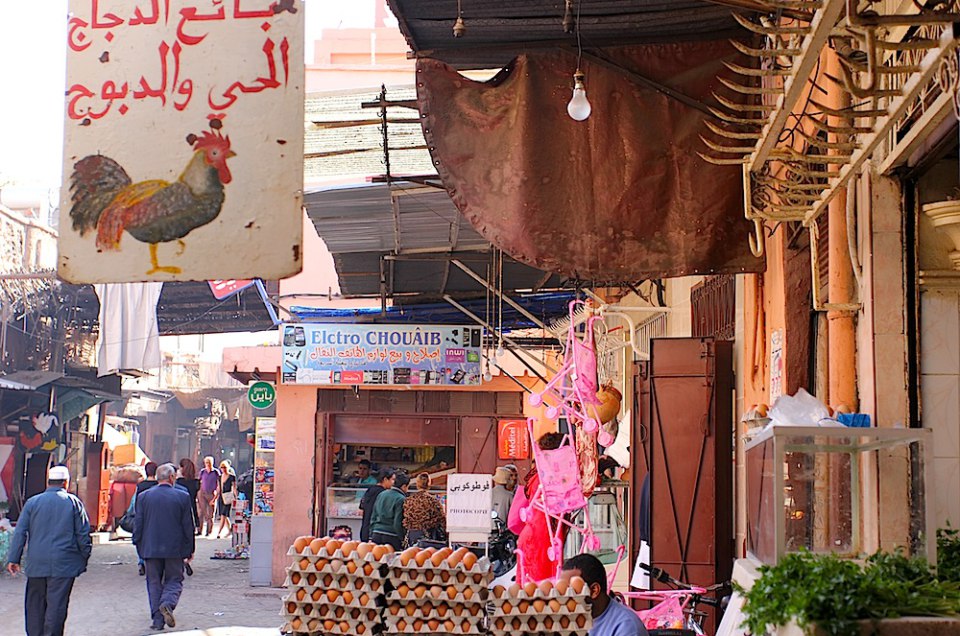 Buying a chicken in Marrakech
Most likely you won't be buying any meat, but you can still see how they are sold. Lamb will be hanging from the butchers' stalls and you can see live rabbit and chickens get weighted and sold.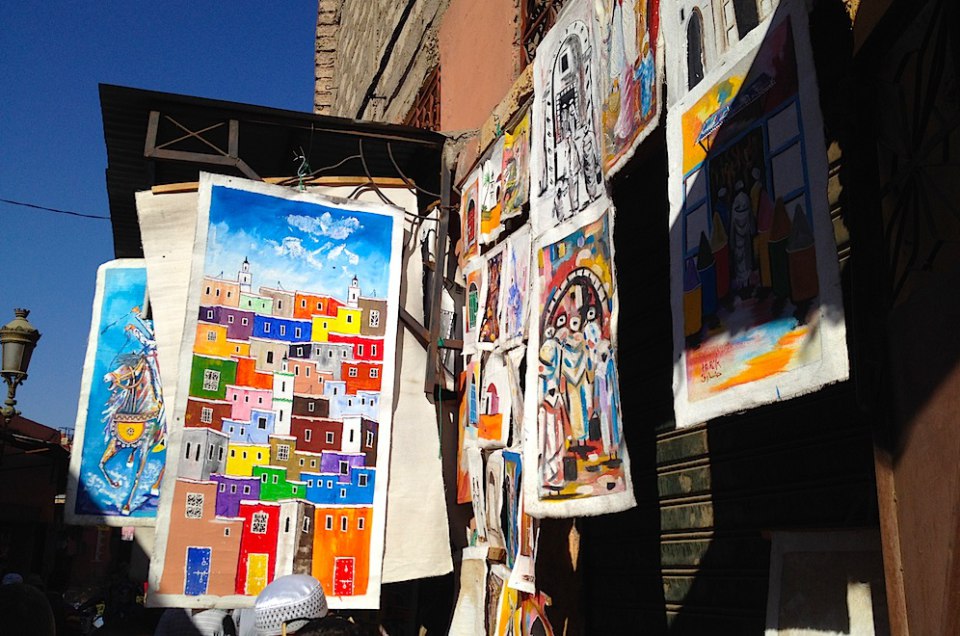 Like most markets in the world, Marrakech is known for a few different textiles and goods and many sellers offer a similar selection. Bargaining tip: The goods are purposely quoted at a high price to begin with. You must haggle with the sellers, as it's a game for them and they'll feel as if you're insulting them if you don't try to bargain.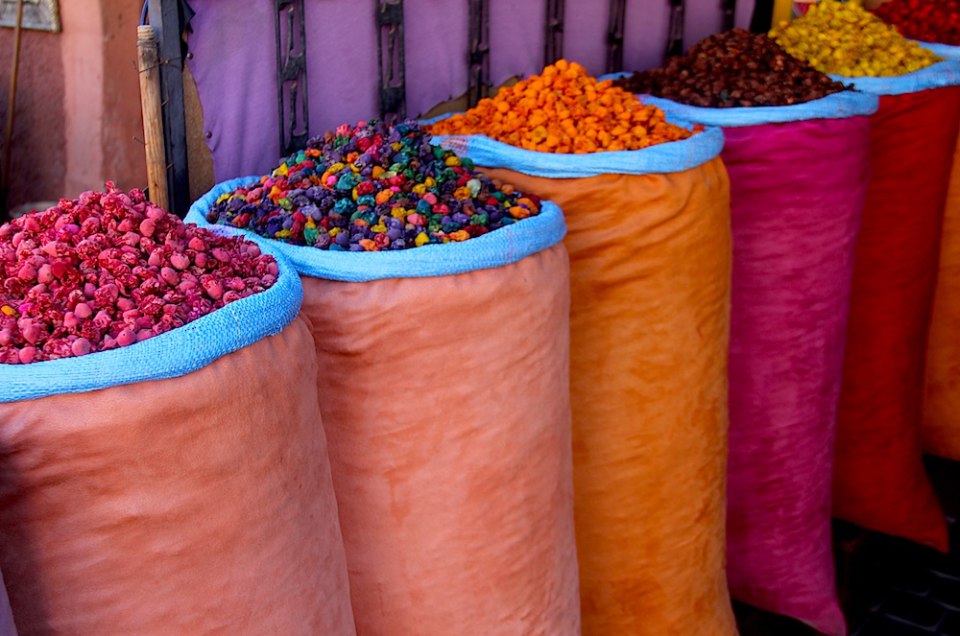 No matter what you want to buy, take a few hours to just wander around the market to get your barring. Ask what people are charging for different things and don't be afraid to walk away if the price is too high. If you really like something, set a budget for yourself before asking the price and negotiate from there.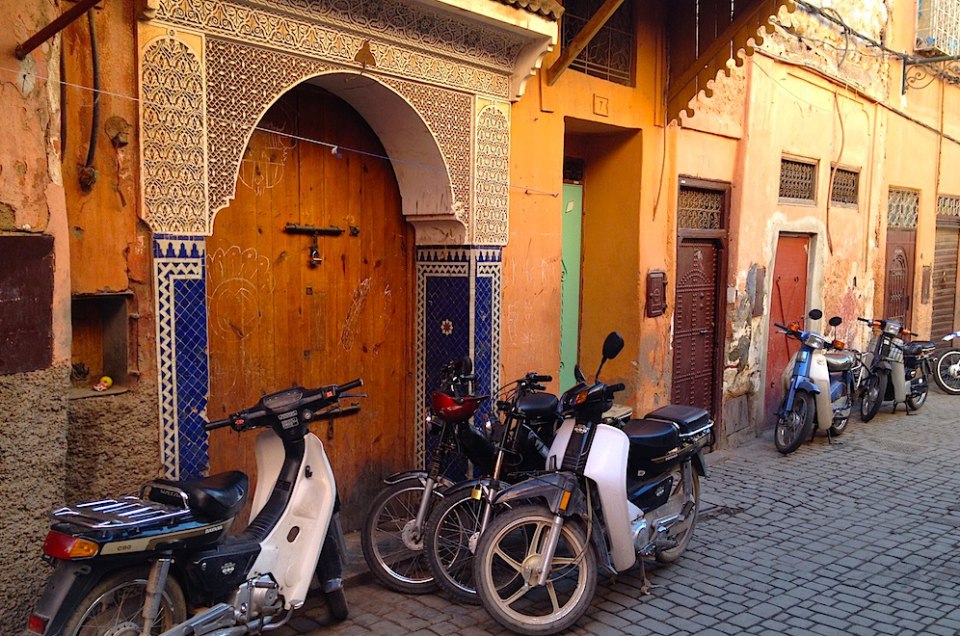 Besides haggling, the second most important thing to know about the markets in Marrakech are what else is happening. Bicycles and moterbikes will zoom passed you at very fast rates and they aren't looking to make it easier for you or let you know they're coming. Always keep your eyes on the street and alleyways- no path is too small for the motorbikes.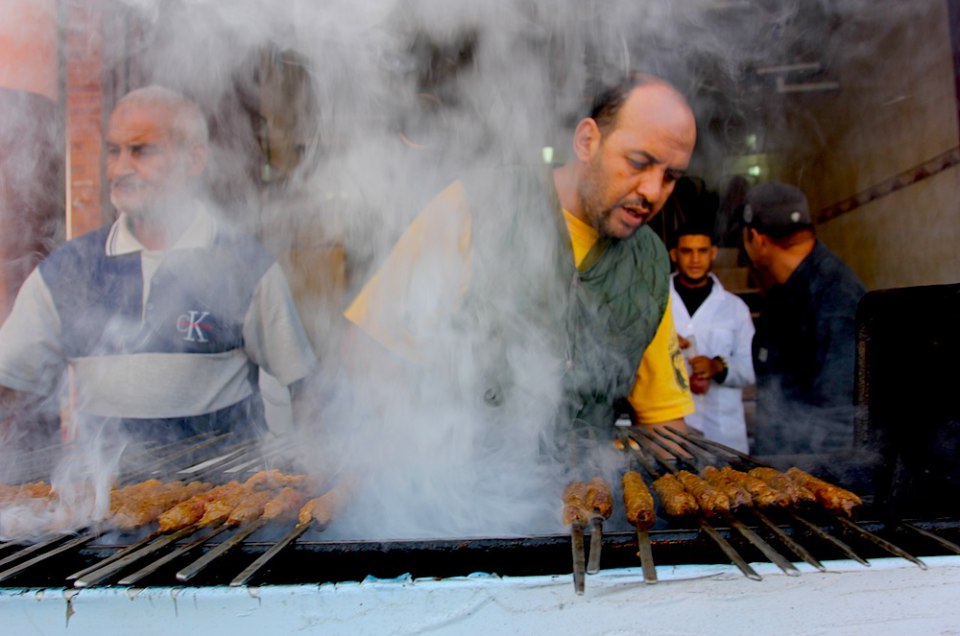 Another must is trying to local food stalls. You'll get the option to try tagines and smoked meats. The fresh fruit juices are really good too.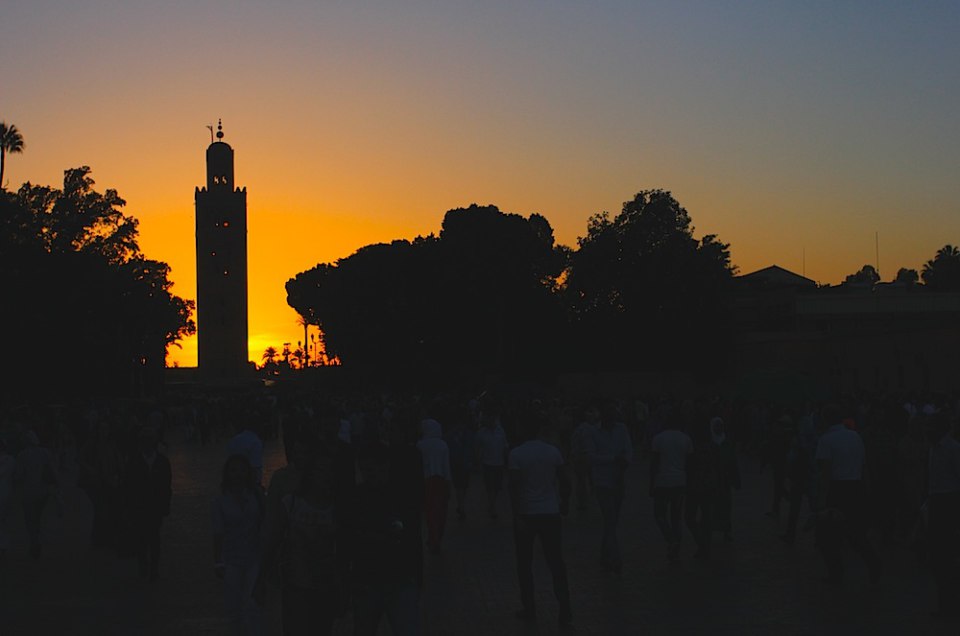 As the sun sets behind the city and the medina's walls, the souks become alive with snake charmers and fire breathers. Fortune tellers bring crowds around them and the food stalls send walls of smoke into the air as they cook. The night markets are completely different than the markets during the day and shouldn't be missed when visiting the city.
Other Voices you might like