Luxe Living: Telluride's 5-Star Vacation Experience
See Telluride -- from new heights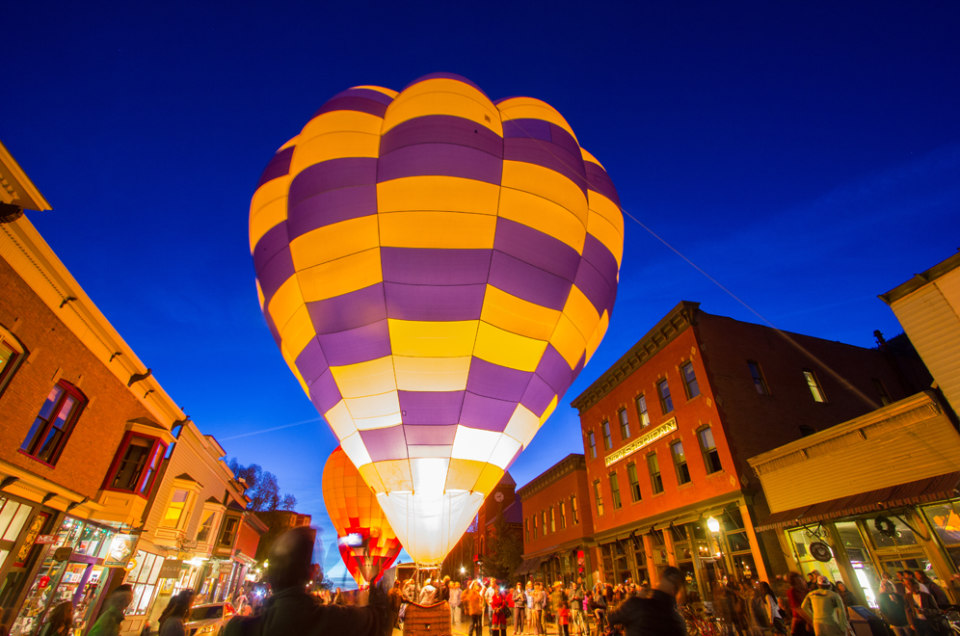 See Telluride -- from new heights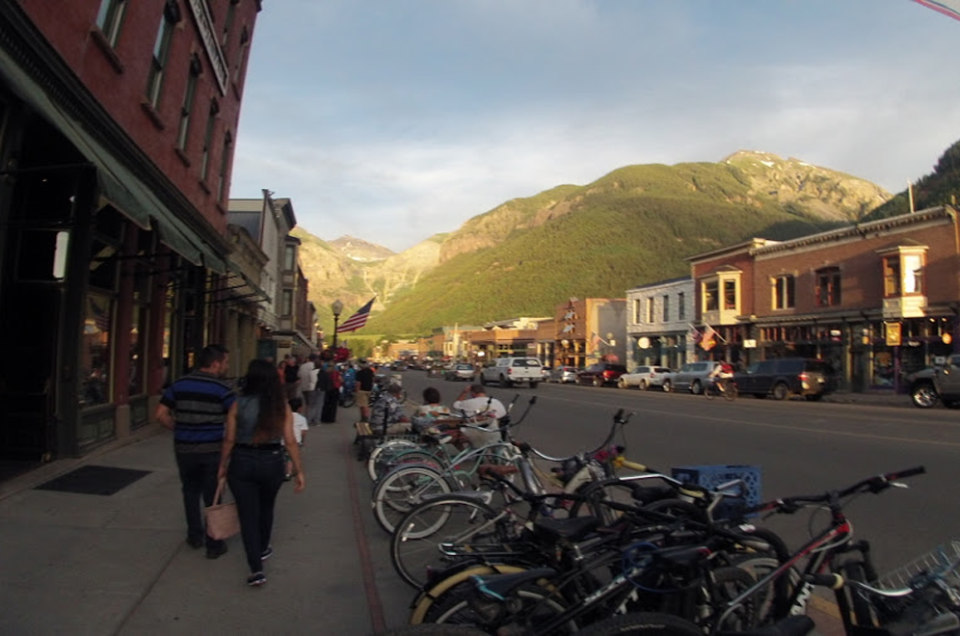 Whether you're looking for a well-appointed family vacation or a romantic retreat with a loved one, nestled in the San Juan Mountains, Telluride is synonymous with luxury.
Offering divine accommodations, private tours, and haute cuisine, it's easy to have a 5-star experience in one of Colorado's most exclusive mountain towns.
Sp-aaah
The largest spa in Colorado, a stay at the Peaks Resort focuses on holistic and healthy rejuvenation for an active lifestyle. With state of the art fitness facilities, group and private exercise classes, and 32 treatment rooms, it's relaxation for mom and dad and fun for the kids (don't miss the waterslide and private pool deck). You could spend all day lounging, cocktail in hand, by the swim-up bar or make the rounds at the tri-bathalon – a dip in the mineral pool, followed by the sauna and steam room as your cares melt away.
Ski-in / Tee-in
A four-seasons destination, the Peaks Resort in Mountain Village offers sports valets for both winter and summer. With ski butlers to exchange your wet boots for crocs to wear around the lodge, in the summer, you have direct access to Telluride Golf Club. Perched 9,500 feet above sea level, it's actually the highest altitude Championship Course in North America. Carts and caddies are waiting to take you to the links if you can look past the greenery all around you.
See Telluride by Air
Channel your inner Christian Gray and see Telluride and the San Juan Mountains by hot air balloon or glider plane. It's easy to feel like a V.I.P. soaring above the jagged peaks on a private tour of Colorado's most breathtaking landscapes with aerial views of the town below.
Eat Your Way Around Town
There's no question about it, Telluride is a foodie paradise. From the incredible floor to ceiling sunset views at Allred's to the contemporary steak and seafood at Cosmo's, whether you like refined cuisine or a more modern dining experience, it's a culinary haven. We recommend the wine, cheese, and charcuterie at Chop House's new rooftop, but if you don't feel like going out, you can always splurge on room service for a more intimate meal.
Private Escapes
Take a private 4×4 tour to Dunton Hot Springs. A secluded 5-star resort with luxury rustic accommodations hand-built and restored by the local miners, this former ghost town is a romantic retreat for the adventurous. Full of character and individualized itineraries tailored to your preferences, the resort can help you plan horseback riding tours, fly fishing trips, and waterfall hikes for a memorable escape you won't soon forget.
Custom Tours
Telluride is all about you. From private SUP tours to guided via ferrata hikes, a number of outdoor companies offer custom tours based on your interests. From watery pursuits to high alpine adventures, your vacation can be as memorable as you are.
Start planning your own Telluride Vacation today!
Other Voices you might like