Stuck in Lodi, California's Less Pretentious Wine Region
Vineyards at Lodi, photo by Amy Paturel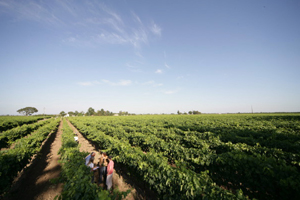 Vineyards at Lodi, photo by Amy Paturel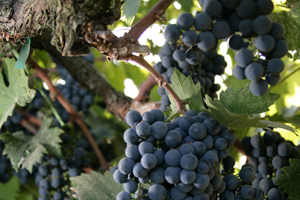 Old vine, photo by Amy Paturel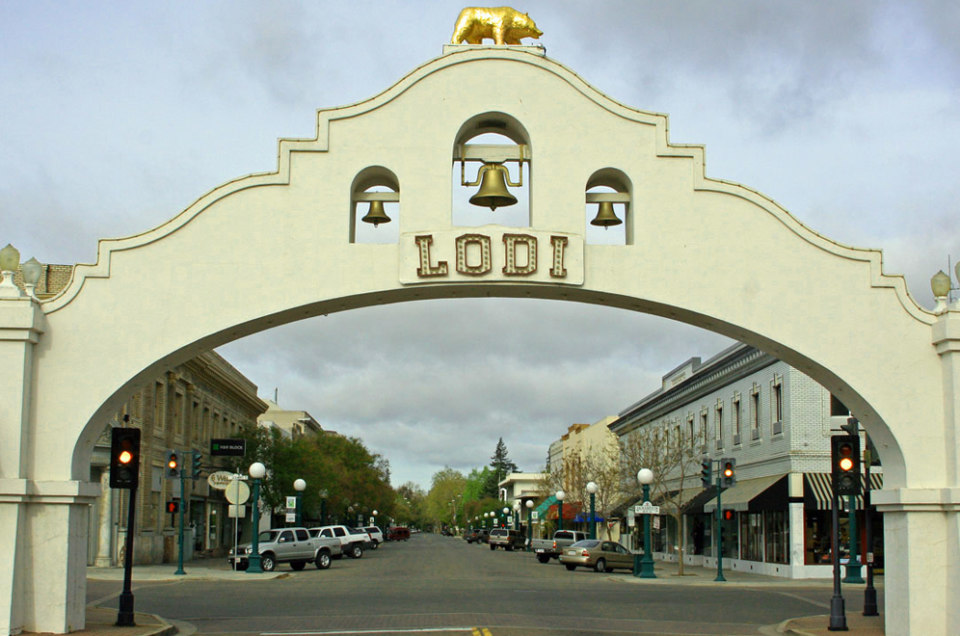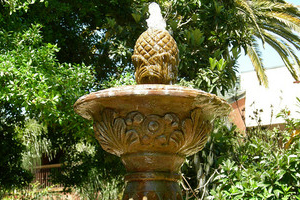 While Napa, Sonoma and Santa Barbara have received wide acclaim in recent decades, a century-old Lodi has been largely ignored. Perhaps it's the off-coast location or Lodi's more rural atmosphere. Either way, wine lovers often zip past Lodi, never stopping to smell the grapes or taste the wine. In fact, the destination is best known for Creedence Clearwater Revival's song, "Lodi," which is a shame, particularly since Lodi comprises 18 percent of California's wine grape production – more than Napa and Sonoma counties combined. The region is quieter, calmer and decidedly less pretentious than other wine regions, and yet more than 60 leading California wineries buy grapes from the Lodi region, including Mondavi, Napa Ridge, Ravenswood, Kenwood Vineyards and Beringer.
Nestled between the Sierra Foothills and the San Francisco Bay, Lodi offers the ideal climate for producing ripe, full-flavored Zins.
Wine connoisseurs consistently claim the region has been producing some of the finest Zinfandel grapes in the states since the late 1800s. So it's no surprise they suggest your first stop in Lodi should be the Lodi Wine & Visitor Center where you can learn about the region's 85 wineries and taste among a selection of seven wines from seven different wineries (featured wineries change weekly) – all for just $5. The store houses more than 150 different Lodi wines.
When it comes to lodging, consider staying among the vines. Amorosa Inn and Gardens lies deep in a vineyard overlooking a serene pond encased by willow trees. You'll awake to the aroma of fresh-brewed coffee and a view of the grapevines outside your window. The on-site breakfast is a feast for a King featuring home made yogurt and granola parfaits followed by a delectable Belgian waffle bursting with berries and whipped cream. If you're staying at the vineyard, try Vino con Brio's "winemaker for a day" program, which allows guests to participate in the winemaking process from start to finish. You'll learn first-hand what it's like to be a winemaker, and like all Amorosa guests, you will enjoy the fruits of your labor during the Inn's nightly Vino con Brio wine tastings. One of the winery's stars is the Pinotage, a cross between pinot noir and cinsault that has been a staple in South Africa for decades. Owners Renae and Mike Matson are the only international members of the Pinotage Association, maintaining the largest acreage of pinotage grapes outside of South Africa.
Want something more luxurious? Travel down the road and check in at Wine & Roses. Set within seven acres of towering trees and beautiful botanical gardens, Wine & Roses is the perfect prescription for relaxation – evidenced by the 5,600-square-foot rejuvenating spa. And if you want to experience the finest dining (and wines) in Lodi, you won't have to travel far from your room. The hotel's on-property restaurant, Townhouse, is a destination in its own right. Specials include goat cheese stuffed medjool dates with pomegranate seeds, frisee, blood orange and walnut vinaigrette, and Grilled Dry Aged Ribeye with blue cheese Gratin, Swiss chard and mushroom Madeira. Of course, Townhouse also has the most extensive wine list in town, including Lodi local Michael David's 7 Deadly Zins.
An equally tasty, but slightly less romantic venue School Street Bistroserves American regional cuisine with a southern influence (think bacon-wrapped meatloaf and hand-cut steaks). And while you're downtown, you can check out Stogies Cigar Lounge monthly wine and cigar pairing events. Visitors learn how different wines enhance the flavors of a cigar from representatives of companies like Dominican Direct and wineries like Ehlers Estates.
For a more ethnic experience, there's no better destination thanBusaba (12470 Locke Rd. 209-727-0000 – open Friday through Sunday). Owner Busaba Voraritskul learned her culinary skills from the family who has cooked for all nine generations of Thai kings. The restaurant's Palace style of cooking relies on soft flavors and blends of Thai herbs rather than the spicy regional style found in most Thai restaurants. An added bonus: Busaba is right next to the Vino Piazza where twelve of Lodi's smaller wineries have tasting rooms. While most Lodi wineries are beginning to charge tasting fees, sipping at the Piazza wineries is still free and in many cases the grower does the pouring. Don't miss Boitano Family Wines and Macchia.
Finish sweet at Rocky Mountain Chocolate Factory (115 South School St.). Let's face it, a robust Zinfandel is a perfect pairing with dark chocolate truffles. Sure, Rocky Mountain is a chain, but don't let that deter you. The Factory offers a fantastic variety of chocolates and confections to satisfy cravings of even the most ardent chocoholic! Stick around long enough, and you'll even learn how fudge is made as staff fashion a creamy loaf on a traditional marble slab, right before your eyes. White, milk and bitter chocolate samples are plentiful, but don't let the confections deter you from your next glass of Lodi wine!
Other Voices you might like