The Experience of Indian Goa in the heartlands of Scotland
Choosing the days to travel in Scotland is a game of luck, but if you don't play you won't win. Photo by Tuomo Paananen.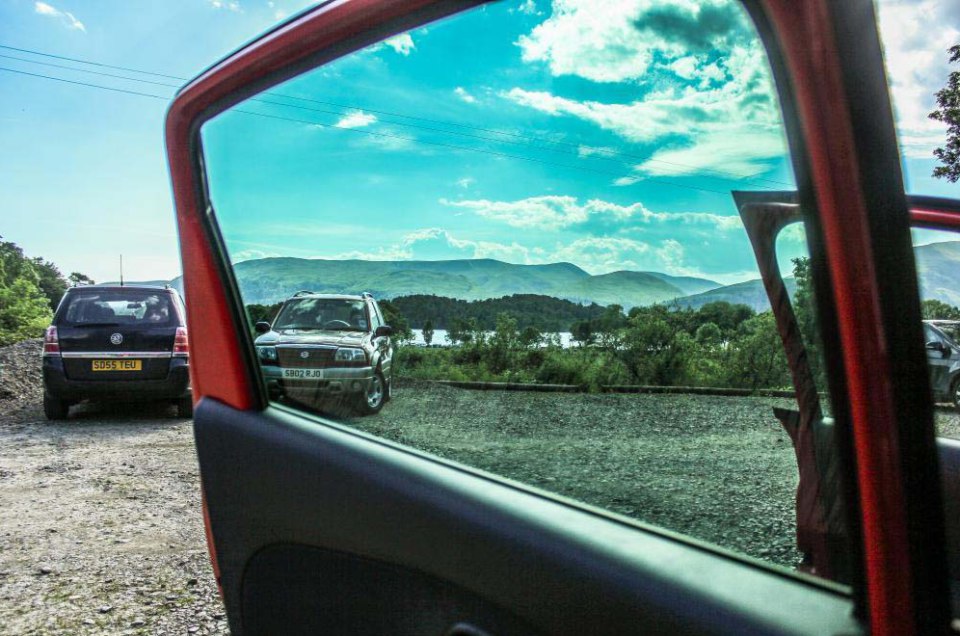 Choosing the days to travel in Scotland is a game of luck, but if you don't play you won't win. Photo by Tuomo Paananen.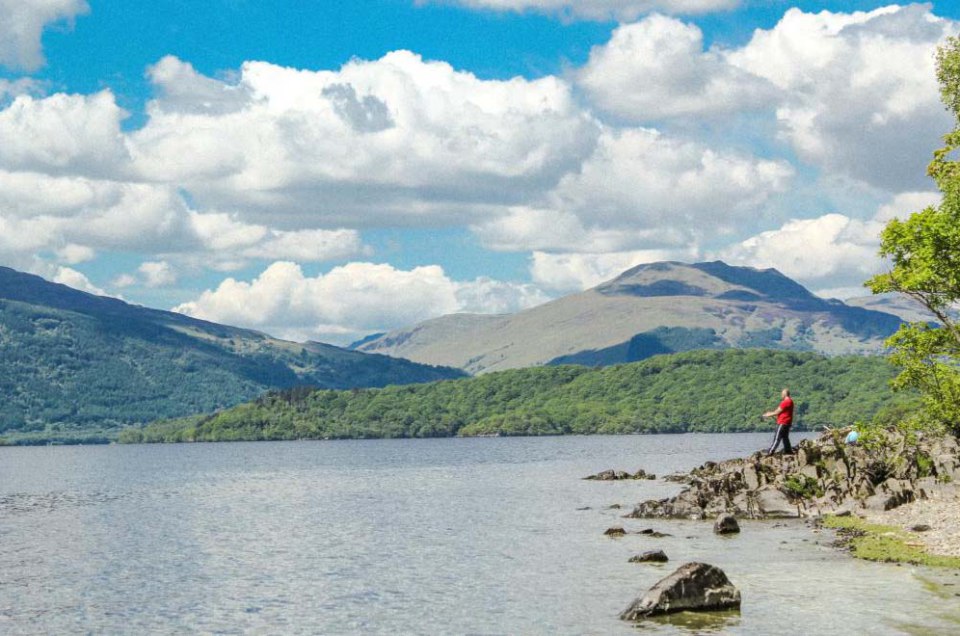 The man left without any fish, but the in this scenery the chase is really better than the catch. Photo by Tuomo Paananen.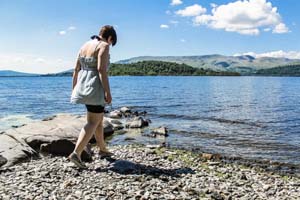 A woman on her way to test the temperature of the water in one of the most beautiful places in Scotland. Photo by Tuomo Paananen.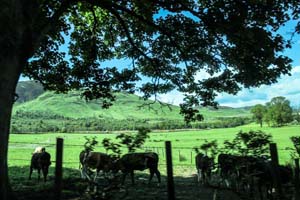 On your way to the loch you'll pass by amazing rural areas. Photo by Tuomo Paananen.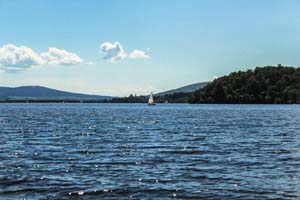 Sailing is just one of the activities you can do on Loch Lomond. Photo by Tuomo Paananen.
When it comes to Scottish lochs (lakes), the legend of the Loch Ness Monster has captivated most of our attention. However, if you would like to spare yourself from the excitement of clashing into the gigantic ogre suddenly rising from the water and roaring bossy obscenities in your face, you might want to set your course to the relaxing shores of Loch Lomond.
Loch Lomond is the biggest freshwater area in Great Britain, yet it's a location which may not be as well known amongst travellers coming outside the United Kingdom as it should. The bottom line is that you can start experiencing Scotland from the big cities of Glasgow and Edinburgh, but you can also leave the museums and art galleries to the end of your visit and begin your journey by literally diving into the astonishing nature of the country.
During the summer time this vast loch has a backdrop of blue sky and green hills, among which hide narrow serpentine roads and paths, canvassed under the thick cover of leafy breaches.
The scenery feels similar to the state of Goa in India, especially whilst passing through the rural surroundings, although you won't see any palm trees. The mountains and hills around the loch are perfect for mountain biking or hillwalking, but you can also choose from a wide range of activities on the water such as canoeing, kayaking, sailing, wakeboarding, water skiing, fishing or taking a cruise around the 24 mile-long loch.
Moreover there are restaurants and shops by the shores, and even a sea life centre should you get caught in a rain or just want to spend a day inside. Indeed, the downside of travelling to Loch Lomond in search of Goa-like experience is that you can never really foresee the Scottish weather – it is a well-known saying that in Scotland you can experience all four seasons all in one day.
An alternative option to taking part in the action Loch Lomond has to offer is to simply relax and set up your tent or park your recreational vehicle on one of the camping sites, of which there are several around the loch. Most of the camping areas are alcohol free zones, which makes the loch a perfect destination for families with young children. The good thing about this place is that you can really adjust the tone of your vacation; you can either put your explorer's hat on and hit the mountains or just kick back at the camping site.
If you don't want to sleep in a tent or rent a caravan, you can always stay in a hotel or find a bed & breakfast. There are places to stay overnight close to the shores, and the nearby villages, such as Drymen, Balmaha and Balloch also offer accommodation for travellers. Loch Lomond has a lot of domestic tourism, and therefore the prices can be somewhat higher than elsewhere in Scotland. This does mean you may have to pay a few extra pounds for your meal in a local pub, especially nearer the loch. The accommodation prices vary from £30 to £250, depending on your desire for luxury.
Getting to Loch Lomond is easy. From Glasgow it is less than an hour on the train to nearby Balloch and then a short walk. If you are travelling from Edinburgh, you can take a train to Stirling and carry on with a bus. If you decide to take a rental car from Edinburgh you have two options: to take the main road A811 and enjoy a set of spectacular sceneries, or the slightly longer detour through the town of Kippen that provides exquisite views of vast crop fields meeting majestic hills in Scottish countryside. Either way the journey to the Loch Lomond alone provides guaranteed amazement for a landscape enthusiast.
By making Loch Lomond a part of your trip to Scotland you just might end up having a perfect all around holiday, with a mixture of sunbathing, adventuring, visiting magnificent castles and culturally rich cities nearby. Scotland is much more than rainy moors and mystical monsters hiding in lakes. All you need is a bit of luck with the weather and an open mind to shake off the stereotypes.
Other Voices you might like