Lunching with Llamas in New Mexico
Llama love by facebook.com/llamatrek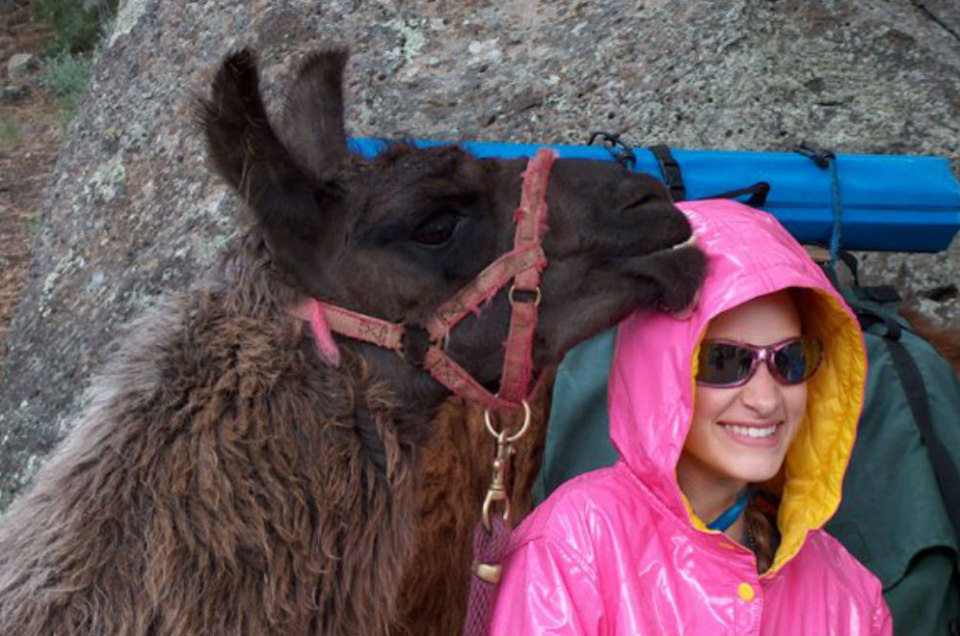 Llama love by facebook.com/llamatrek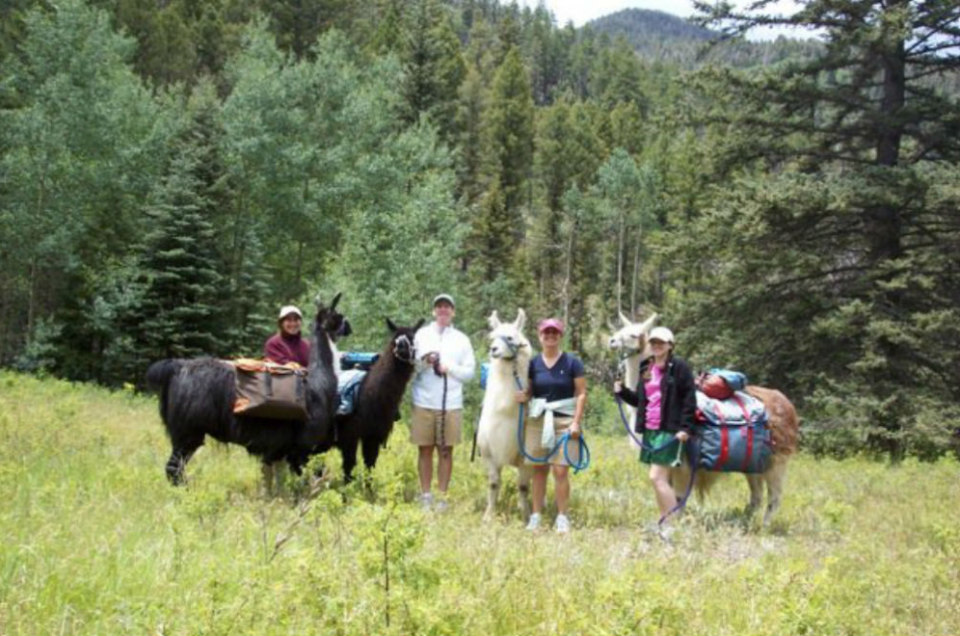 Out in the wilderness by facebook.com/llamatrek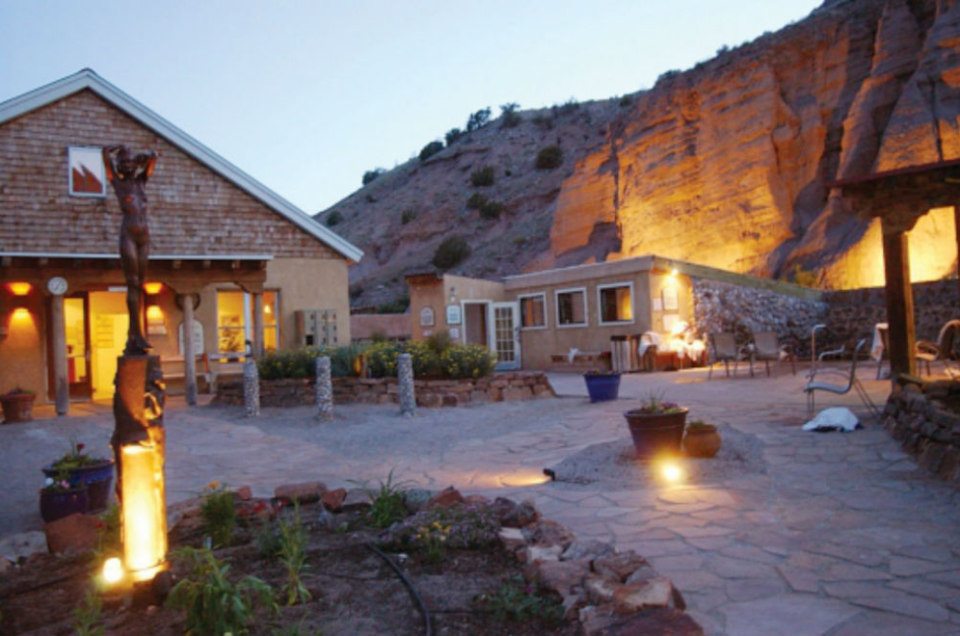 Ojo Caliente Mineral Springs and Spa by ojospa.com
Stuart Wilde of Taos' Wild Earth Llama Adventures pulls up in a high-sided flatbed truck. After unloading the five llamas he begins getting the animals ready for the day. He puts saddle bags and a lead on each llama. They will carry our lunch, water (much needed in New Mexico's arid climate) and our personal stuff. We're about to go "llama trekking" and no, you don't ride them, you lead them.
We start making friends with the boys (female llamas are not used for trekking). They are both aloof and friendly. I am assigned to a café au lait-colored male named Raja. One look into his chocolate brown eyes and I fall in love.
The llamas are ready and our group of six, including Wilde, is off to climb up the mesa behind Ojo Caliente Mineral Springs and Spa, where we are staying. Our destination is Posi Ouinge, the remains of a historic pueblo. (Pueblo, "village" in Spanish, is the name these first European arrivals gave to the permanent communities of native peoples they found when they arrived in the southwest.)
It's a cold winter day so we start out all bundled up. Climbing in the sun warms us and we begin to shed clothing, stowing it in the saddle bags after a few minutes on the trail. As we walk, Wilde identifies the scat on the ground, fresh bear (surprising to me in winter), coyote and deer. He also identifies the plants along the way, many of which attract the Lamas' attention (they like to forage as they walk). Wilde encourages us to let them. It's much easier than having a tug of war with one of these determined animals.
Panoramic views greet us atop the mesa, rewarding us for our trek. We tether the llamas, as they aren't allowed on the pueblo's sacred ground and go off to explore the site. Inhabited from around 1200 A.D. to the early 1500s, Posi is believed to have been the home to the ancestors of the current day Ohkay Owinge Pueblo. Archeologists believe it was the largest pueblo in the area. Its three storied buildings contained almost 3,000 rooms.
The ground is littered with pot shards. We leave them where they are. This is a sacred site and there are stories about people removing pottery pieces only to return them saying their luck abruptly changed for the worse. Fact or legend, we leave the site undisturbed.
We return to our llamas ready for lunch. Wilde picks a spot sheltered by trees and sets up a portable kitchen to prepare our meal. He puts up a table with a small camp stove and begins heating soup. While it's heating, he puts out sandwich makings. Our consummate host, aided by our trusty llamas, even brought camping chairs for our comfort.
We ask Wilde how he got into the llama trekking business. It was an accident. In his early 20s, this wilderness buff became a single father to an eighteen month old boy. He discovered that camping with a toddler necessitated bringing a lot of equipment. He got two llamas to help him transport his gear. Somehow the word got out that he had llamas and people started calling him when they had animals in needed of rescue. There he was with a bunch of hungry boys (he doesn't take females) to feed. Wild Earth Llama Adventures was born.
Lunch over; we pack up our "camp" taking everything with us. Wilde has a strong commitment to the environment. "Take only Pictures, Leave only Footprints," is a motto found on his website.
Wilde tells us Llamas love to hum. On the way down the trail, Raja begins to vocalize. My spontaneous response is to hum back at him and down the trail we go, sounding back and forth. It's wonderful! As we near the bottom, he picks up his pace. Wilde explains that the boys know there are treats for them at the end of the trail. For me, the treat was taking a llama to lunch.
Other Voices you might like