Live Like Royalty at The Savoy in London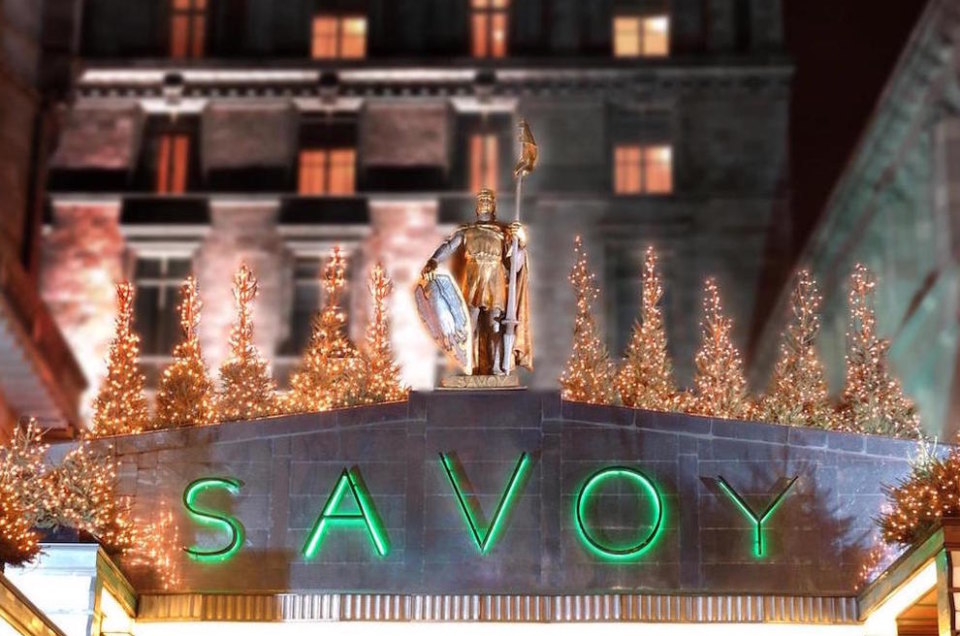 Content Produced in Partnership with Fairmont Hotels & Resorts
Ahh, London… The British capital of cobblestone, double-decker busses, and teeming with history. The architecture, culture, and museums have been the setting for uncounted plays, books, and movies, making it a highly romanticized destination for many. You won't find anywhere that better reflects this rich British heritage than the Savoy.
An institution cemented in time, the Savoy is one of the most respected luxury hotels in the city. Established in 1889, the Savoy has hosted the world's most important musicians, writers, businessmen, actors, and politicians. With views of the River Thames and within easy walking distance of distinguished art galleries and shopping, it's the way to live like a celebrity in London.
London has some incredible restaurants, but guests of the Savoy don't even have to leave their hotel for a delicious bite. Kaspar's Seafood Bar, Gordon Ramsay's Savoy Grill, Simpson's-in-the-Strand and Knight's Bar all offer gourmet dining with a traditional English twist.
For those seeking a proper nightcap, the Savoy has several bars and lounges to take a swig. The Beaufort Bar is known for "pushing the boundaries of mixology" with bartenders who have an encyclopedic knowledge of drinks. For a bit of history, the American Bar is the oldest surviving cocktail bar in London and will take you back to the era of prohibition.
The Thames Foyer is the heart of the hotel. It's the place to treat yourself to one of London's finest afternoon tea services. A must while in England, sip on a variety of flavors while noshing on traditional treats like finger sandwiches, scones with clotted cream and jam and homemade pastries.
A prime location to explore, rooms are granted sweeping views of the River Thames, while the ballet, opera and theatre are just steps away. The designer shops of Knightsbridge and Mayfair within easy reach by taxi, but you'll want to take in the charm of the Covent Garden neighborhood on foot.
Luxury, comfort, culture, and Edwardian flare. There are few places in London that offer as much in the way of British luxury. The hotel has been around for 127 years, cementing itself as part of the city's rich history. Make sure you get to experience this magical place at least once in your lifetime.
Other Voices you might like