Live Like Gatsby at The Plaza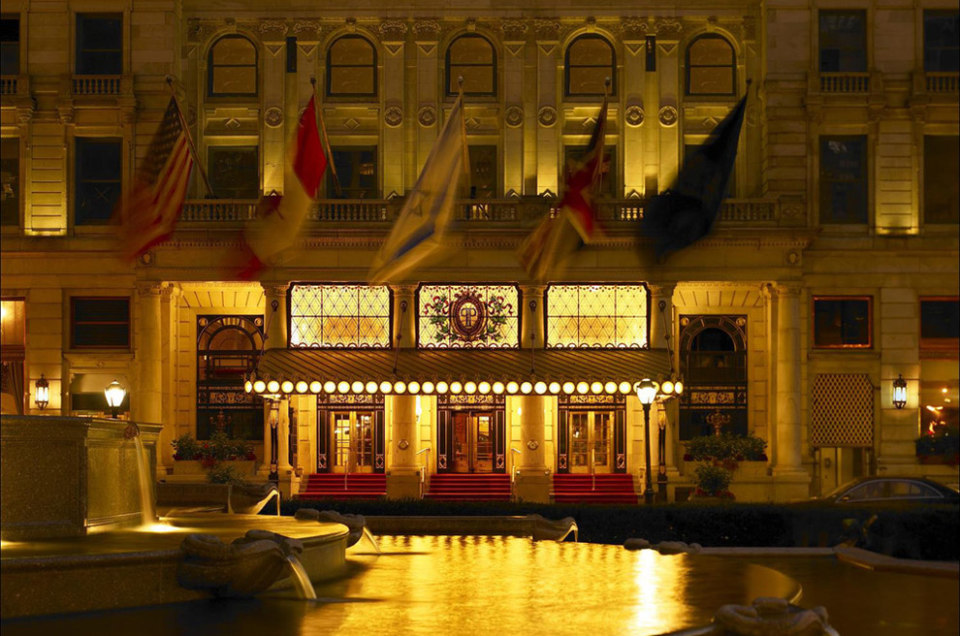 Content Produced in Partnership with Fairmont Hotels & Resorts
The Big Apple is home to plenty of luxury hotels, but few can match the charm and opulence of the Plaza. The iconic institution has been around for more than a century with every element designed to ensure the experience there is completely unforgettable.
Fine dining, five-star spas, 24-hour butlers, and a car service are just a few of the reasons it is one of the most sought after properties in New York. While the hotel itself is furnished like Jay Gatsby's mansion, you won't find anything outdated. The Plaza seamlessly blends old world charm with modern touches, balancing a rich past with contemporary elegance.
Inside the hotel you'll immediately notice how attentive the service is. The concierge, valet, and butler go above and beyond to make their guests feel comfortable, at home, and taken care of. Afternoon tea is a strongly upheld tradition and with the gorgeous setting, it's an incredible place to quiet the hustle and bustle of the city.
There are 102 luxury suites at the Plaza, the newest collection being the 29 Legacy Suites. Recently added to the majestic reserve, each is appointed to emulate an Upper East side mansion. Their enduring decor reflects the rich spirit of New York glam.
The Champagne Bar was established in 1907 with breathtaking views over Fifth Avenue and the Pulitzer Fountain. Adorned with magnificent crystal chandeliers, it was recently restored to reflect the grandiose of the Champagne Porch, the venue's original name. At night, this is the prime location to indulge in high-end champagne, wine, and caviar.
A cherished venue that once played host to musical legends like Miles Davis and Duke Ellington, The Rose Club still carries on those rich traditions. It is a sumptuous place to have drinks, and upholds the practice of jazz with live performances every Wednesday. The menu offers a variety of signature cocktails and gourmet food that will satisfy any expensive taste buds.
The Plaza was the first hotel in the world to offer in-room iPads. Guests are able to control every aspect of their experience from making restaurant reservations to requesting a wake-up call at the touch of a button. The devices are pre-loaded with newspapers and other apps for easy accessibility.
Poised between the expansive greenery of Central Park and ritzy 5th Avenue, the Plaza is the perfect base for exploring the City that Never Sleeps. Whether you find yourself in New York catching a Broadway show or are visiting on business, a stay here is more than just another night at a hotel. Part of the city's rich heritage, the Plaza simply must be experienced at least once in your lifetime.
Other Voices you might like