Kayaking the Harpeth River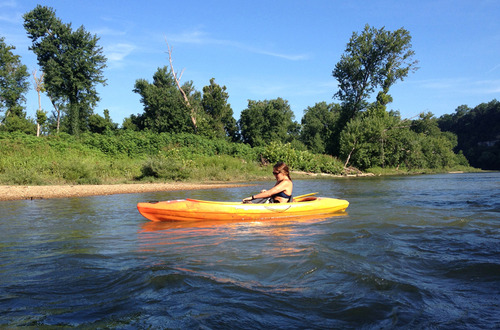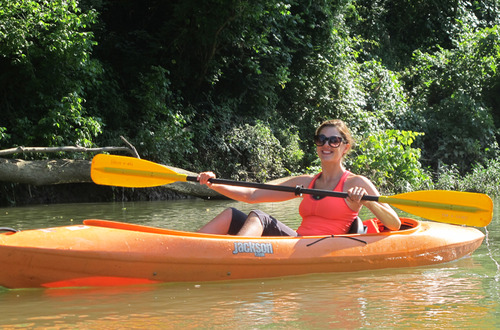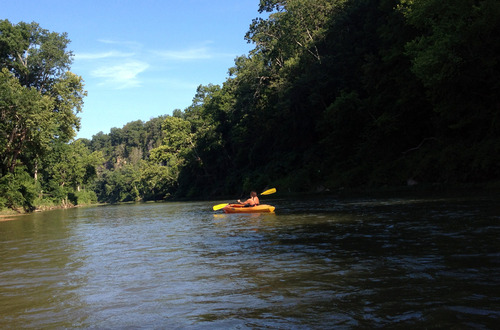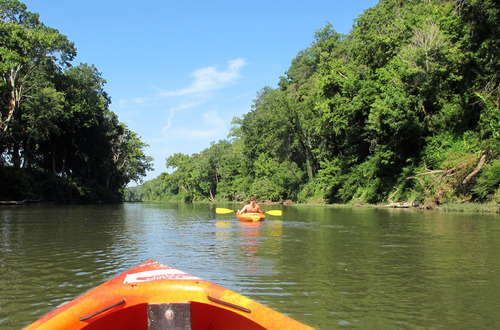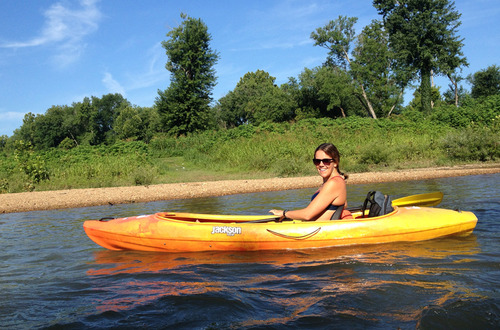 Nashville Road Trip Part 2: Jessica Quirk, from the popular fashion blog WhatIWore joined seven other bloggers on road trips from Atlanta to different areas of Tennessee. Jessica's first stop was Arrington Vineyards, for wine tasting near Nashville. Here is her second stop, kayaking the Harpeth River.
If there's one thing that's not to be missed on a Tennessee vacation – it's experiencing the natural beauty of the great outdoors. We opted to book a kayaking trip down the Harpeth River to take it all in.
Our kayaking adventure started bright and early at 8am on a Tuesday morning.
We booked a two hour, seven mile trip but made it into a workout and completed it in around 80 minutes.
The river is relatively shallow with no major rapids, which makes it a great option for novice kayakers or canoers.
Once we arrived at our rental location, we packed our paddles and life vests into a van that dropped us off up river. The guides handle all of the loading and unloading of the kayaks so all you need to do is step right in and start paddling. The natural current of the river provides a leisurely pace or you can speed things up like we did with interval sprints for a nice workout.
To make a day out of it, pack a picnic to be enjoyed on one of the many stone beaches that line the banks of the river or opt for a longer tour (tours can range from three to twenty four miles long.)
The bonus to booking early on a weekday? Not a soul in site between our drop off and pick up locations! Locals told us it can be quite a bit busier on the weekends, so if you're looking for a solitary adventure early and on a weekday might be the best option.
Prices are by the boat and vary depending on the estimated time on the river. Our two hour trip was around $30/person.
Tip-A-Canoe
1279 Highway 70
Kingston Springs, TN 37082-9288
800-550-5810
For more kayaking adventures in Nashville, check out TNVacation.com for recommendations.
Other Voices you might like