How to Buy a Moroccan Berber Wedding Blanket
Buying a Moroccan Berber Wedding Blanket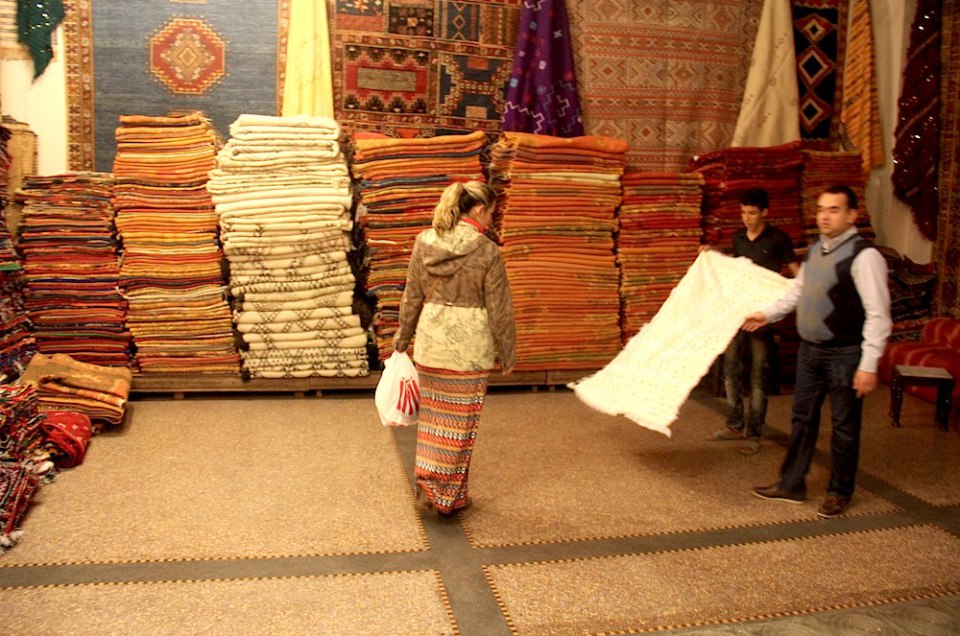 Buying a Moroccan Berber Wedding Blanket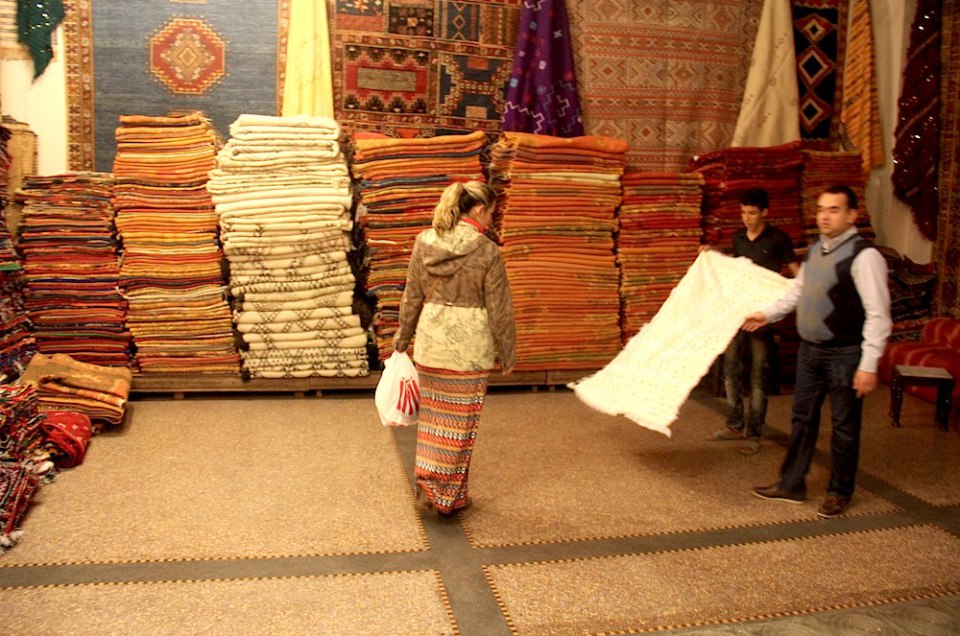 Buying a Moroccan Berber Wedding Blanket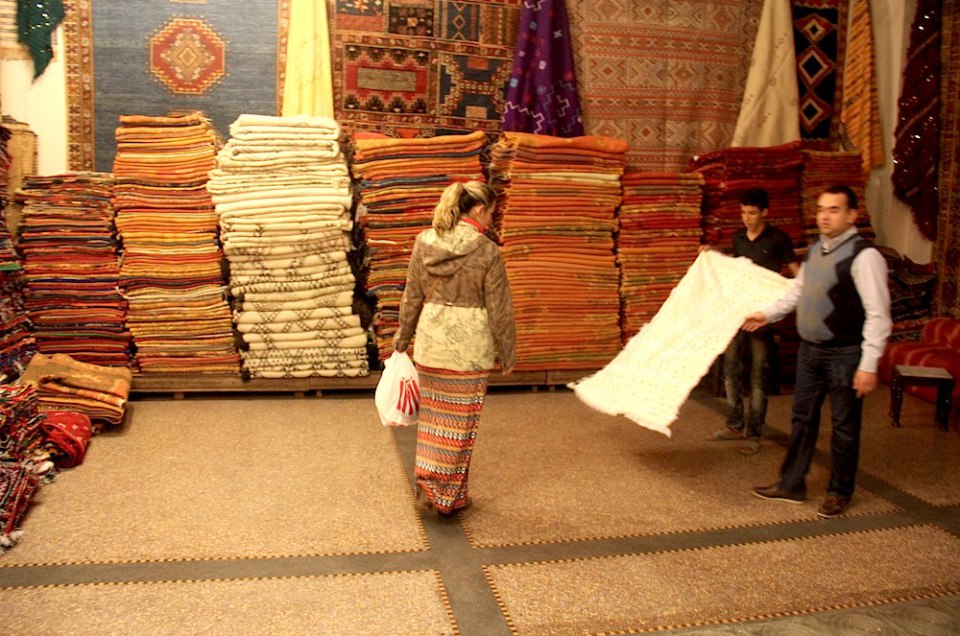 Buying a Moroccan Berber Wedding Blanket
For years before I ever traveled to Morocco, I knew I wanted a Moroccan Berber Wedding Blanket. Famously featured in Pottery Barn magazines and homes of hippie celebrities, I loved the look of the pretty white wool blankets with bits of sequins and sparkles.
When we arrived at our hotel in Marrakech, our suite had a similar blanket hanging on the wall and it was gorgeous. Immediately, I told my husband that a Berber Wedding blanket was the only souvenir I wanted to bring home with us. He loved the idea of only having to shop for one thing and when he learned the story behind them, liked it even more.
An authentic Berber Wedding Blanket, a handira, is traditionally made by the wife to be and her female family members to show the grooms family that she has weaving skills. The blanket is then used throughout the wedding ceremony and ultimately is used as the blanket the couple sleeps under after their first night of being husband and wife. Afterwards, the wife will wear it around her like a cape while traveling to her new home (which could have been a chilly ride).
As newlyweds, we felt like this was something that spoke to us on a deeper level than just some ordinary travel souvenir. During our wedding we included a lot of traditions from other cultures and this felt like the perfect item to bring into our home that had meaning for our first year of marriage.
After ten days in Morocco and seeing hundreds of handira's in dozens of shop windows, we finally decided to buy one on our last day.
We walked into a big shop in the souk in Marrakech that had a lot of handira's hanging on the walls. We asked the seller if they had any others not hanging up and that is when the ceremony began. Just as intricate as a wedding, perhaps, the seller brings out and displayed dozens of them, unfolding and presenting each one in the same wonderful and exaggerated way.
He described in pretty good English the difference with each one, how the wool was and whether or not it was an authentic (as in actually used in a wedding ceremony) blanket or just made to sell. We noticed one wool blanket that still had the strings on the side; the strings would have been used to tie around the wife as the cape. The shop owner said this was a very special blanket.
There are many designs, but the ivory and white striped with simple sequin detailing spoke to me the most. While the other ones with much more detail and many more sequins were pretty, it was almost too much, and looked like something premade and not as special.
We picked two that we liked and starting haggling. We asked how much. His first response was 3200 dirham, about 380 dollars. The blanket was about 5 foot 8, and compared to Pottery Barn, a total steal for the real thing. But we were in Morocco; we knew we could get a deal.
So my husband countered with 800. The shop owner laughed, as did my husband. He didn't really know what he was doing. We were instructed by a local to start way under asking price, that way you had tons of wiggle room.
The shop owner came back with 2200. 1000 dirham less. We were shocked, but tried not to show it. We knew this guy was in a bargaining mood.
One tip that I'd suggest if you have the time: Go to the shop about an hour before or two closing. This way you might be the last buyer that day and the shop owners are really trying to make a deal and sell one last thing.
We countered with 975. My husband was set on paying about 1000 because we had seen others in the city go for that price. The seller came back with 1800. Final price, final price, he said.
We looked at the blanket for a few seconds and then said no. It was good and thank you for his time, but we'll keep looking.
The seller cracked a smile. 'You're too good, you're too good.' He repeated. Okay, okay. How about 1500. Final price, final price.
My husband was quick, saying our last offer was 1200. The seller didn't want to budge. He said no, no, no. Can't do it for that price.
So, again, we got up, thanked him for his time and started walking away. He patted my husband on the back and said, okay- you win.
Sold! We pulled out our money (which I had previously separated into different pockets with different amounts of small bills) and he carefully folded up and packaged our blanket. He was sweet, laughing the whole time about how hard of a sell we were. He was laughing though, which made me think he was still happy with the money he made off us.
We returned home and I proudly displayed our blanket over a chair in our living room. It's gorgeous and a total interior design statement. While it might just look like a blanket to some people, every time I walk by it I'm reminded of our trip to Morocco and of our wedding, two special moments in my life that always make me smile. And that's the perfect souvenir.
Sponsored by Morocco Tourism
Other Voices you might like