Exploring Chicago from the Hotel Felix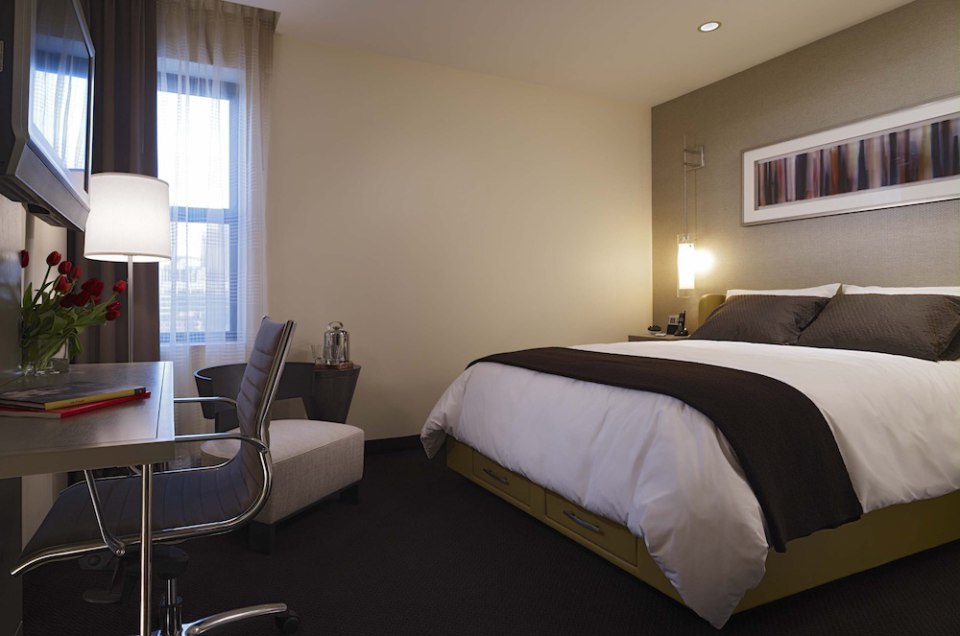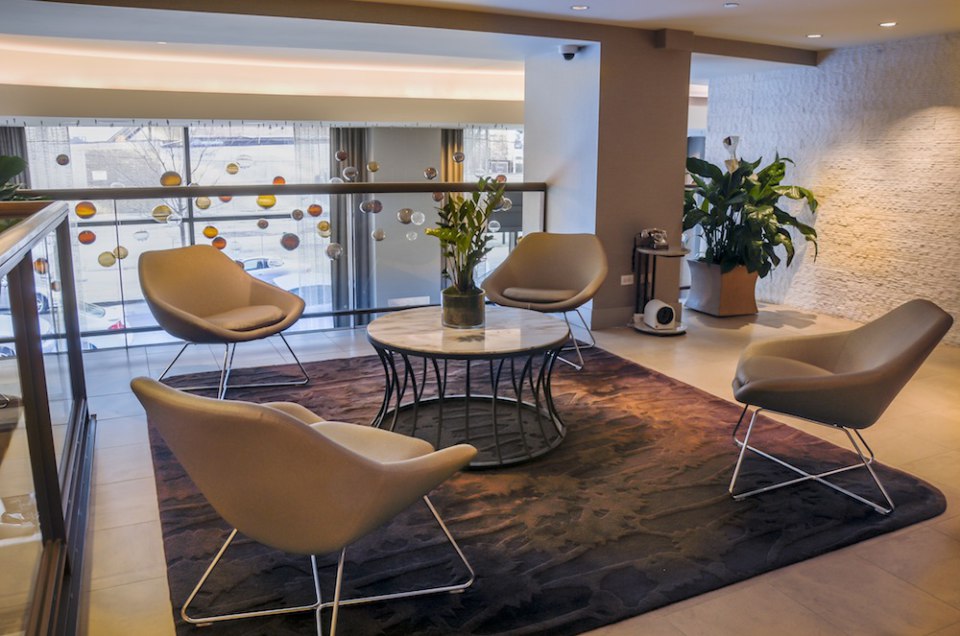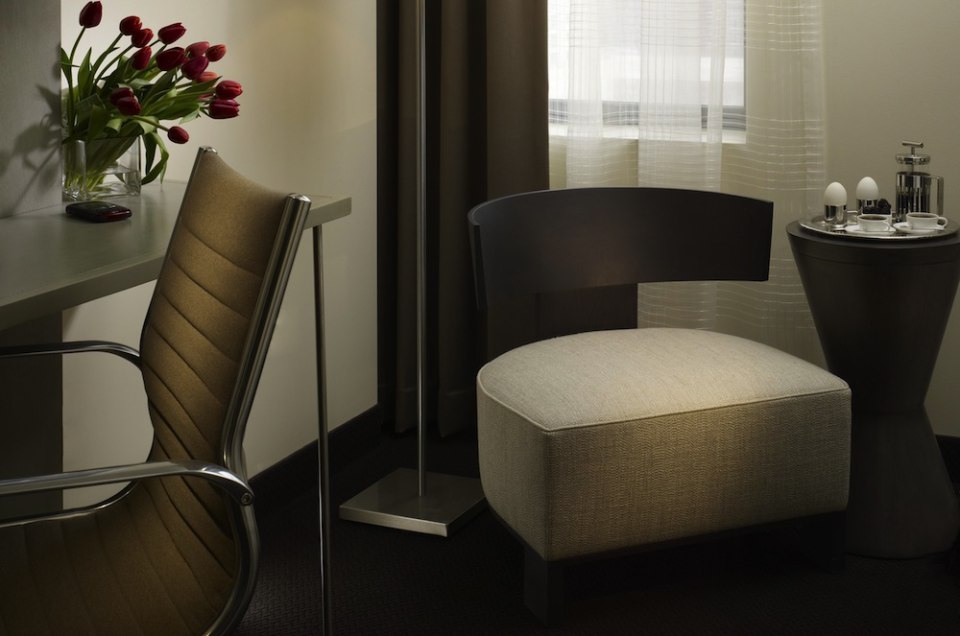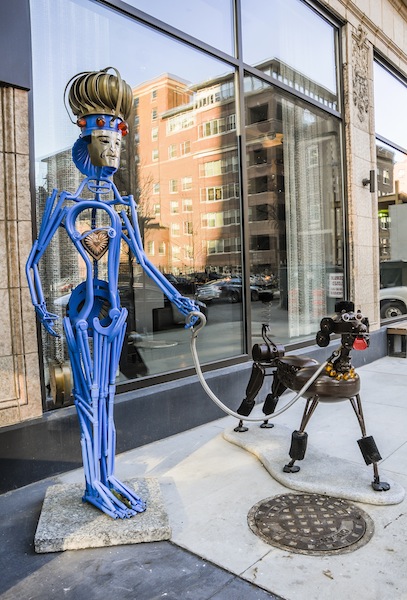 Sustainable Artwork Loren and Scrappy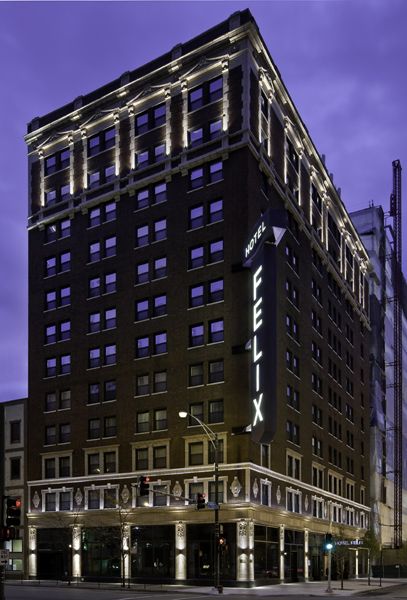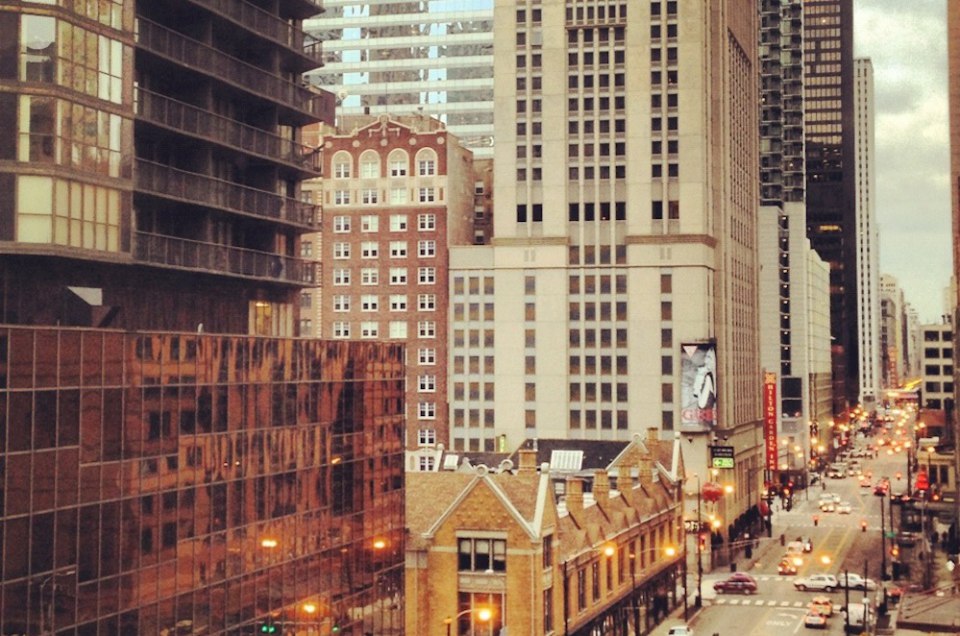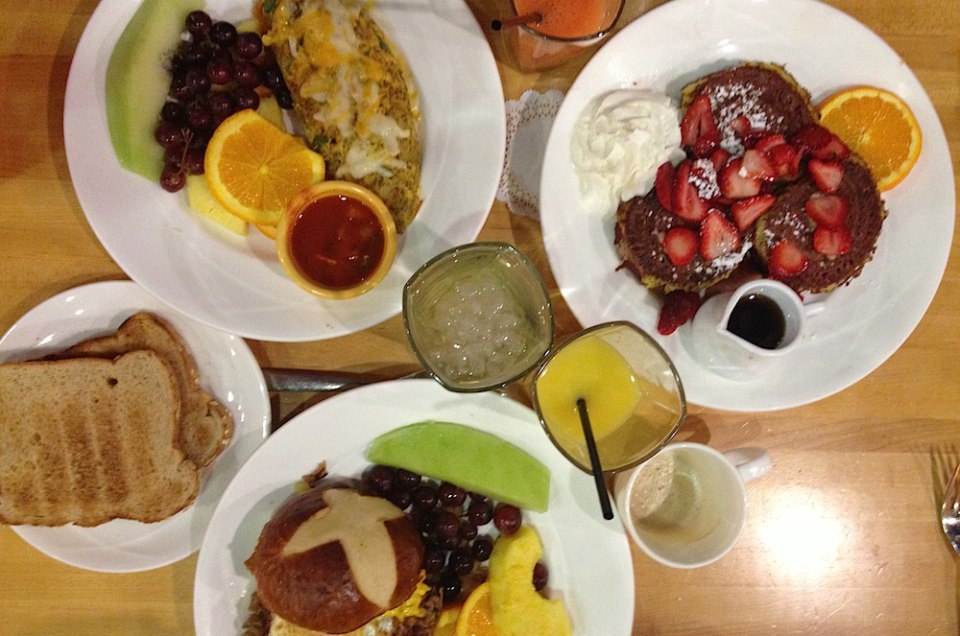 Traveling to Chicago is on many people's bucket lists. And, it's easy to see why. With art galleries and high end shopping on Magnificent Mile, gorgeous outdoor spaces with many beautiful parks and the Lincoln Zoo, world famous sports with the Chicago Bulls and the Wrigley Field and the Cubs, architectural history and culture tours to biking tours, there is really so much to do for families and couples alike.
This vibrant city could take years to explore all the different areas of town, there's that much to do, but one weekend I decided to explore the River North area, using the Hotel Felix as my home base.
The Hotel Felix is located in a trendy area of downtown Chicago, within walking distance to many tourist and historic sights. I checked in on a weekend night and was greeted by the gorgeous lobby with a beautiful but modern chandelier that leads to a sleek bar area.
The check in process was easy and the staff was very polite, answering my many questions about the surrounding area and even offer suggestions of places to have brunch the following morning.
Opening the door to my room, I was immediately impressed with the sleek, clean design. The room had everything you could need in a hotel room- a desk, closet, flat screen TV and, my favorite part, lots of pillows on the bed. The room was comfortable, which is something I look for in any home away from home.
One of the best parts about the hotel, though, is definitely the location. You would never have to take public transportation to any of the nearby sights. You can easily walk to most attractions and on this visit that was exactly what I was going to do.
We started our walk by heading towards Lake Shore Drive and Lake Michigan. After a short 13-minute walk, we arrived at the Hancock Observatory for unbelievable 360 views of the city. At 1,000 feet high, this was a viewpoint that I hadn't seen of Chicago before and one every visitor should do. After your skywalk, consider having a cocktail at the Lavazza Espression Café and try the drink devoted to the Blackhawks winning the Stanley Cup.
Afterwards, we walked to Prosecco for dinner. After reading about the luxury service and interesting food pairings, I know I had to try this for myself. We ordered several courses, excited to get a little taste of a lot of the foods they offer. We started with Granchio d Riso, which is a risotto crab cake in a red pepper aioli sauce, and the Polpetti d Calamari Alla Grigliati, which is grilled octopus and calamari with potato, string beans, roma tomatoes, topped with garlic, sweet pepper oil and a balsamic sauce. Having traveled to Italy many times, this food tasted as if I had taken the 12 flight over the Atlantic and was sitting in some local Italian restaurant.
For entrees, we ordered one seafood dish and one lamb dish, again tasting a little of both sides of the menu. The prawns were topped with a pistachio crust with caramelized onions and roasted Brussels sprouts. The full rack of lamb was on a bed of spinach and topped with a simple but delicious red grape and balsamic reduction. Both entrees were sublime.
After dinner, we headed to nearby Redhead Piano Bar for a nightcap and some live music.
The next morning we woke up fairly early to join a bike tour around the North end of Chicago. Working off all the food and drinks we had devoured the night before was easy on the 7-mile bike ride. This was definitely an interesting and fun way to explore this areas parks and nearby attractions, including city parks, Oprah's House, the Playboy Mansion, Lincoln park zoo, North Avenue beaches and the lake front.
After working off the food, we headed back to Hotel Felix to ask for a brunch recommendation. They steered us towards Yolk, which is famous for the many different ways to prepare eggs. Besides the eggs, we watched as several tables around us ordered the Red Velvet French toast, and decided we had to order one too. The thing was huge and delicious, tasting much more like desert than breakfast food. While I do highly suggest ordering one, don't be afraid not to eat the whole thing. We were totally stuffed and absolutely satisfied with this selection.
Before we departed, we scheduled a massage and facial at Hotel Felix's spa, Asha. Featuring Aveda products, we easily closed our eyes while being pampered, easily the perfect way to end our River North Chicago experience.
Other Voices you might like