Ghost Hunt and Hike in Hocking Hills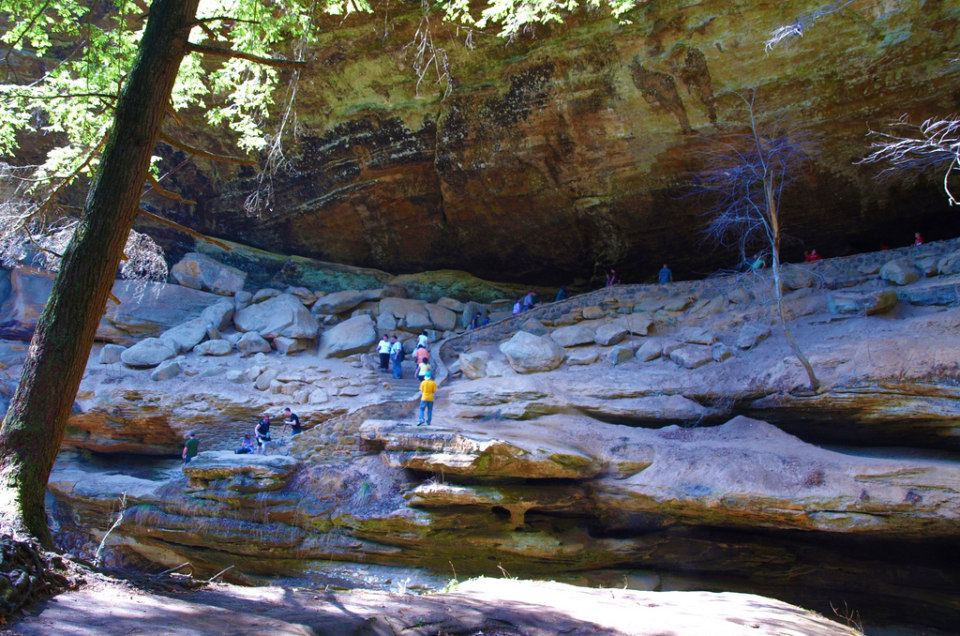 Hocking Hills State Park, Ohio by ohiostate on Flickr.com
Outdoor lovers, it's time to add another place to your travel wish list. And yes, it's in the picturesque state of Ohio.
Smack dab in the center of the state — about an hour south from Columbus — is an oasis of rolling hills, incredible recessed caves, and rugged terrain only Ohio could have. Called Hocking Hills, the six state parks that make up the area are full of legends you can literally walk right into.
Hear the Legends of Old Man's Cave
The name of this famous cave may not leave much to the imagination, but the local tales about the old hermit who lived here and is buried nearby are just a few of the reasons it's the most popular attraction in Hocking Hills. The real draw is the spectacular Devil's Bathtub, a unique tiered waterfall made of Blackhand sandstone. Avid hikers will enjoy using Old Man's Cave as a starting point for a jam-packed day of adventure as the trail connects to the park's other main attractions — Cedar Falls and Ash Cave — for a vigorous five-mile hike each way. Spoiler: Your legs may feel like rubber afterward.
Discover a crook's hideout
A little farther afield from some of the bigger attractions in Hocking Hills, the folklore and stories surrounding Rock House make it a must-see in it's own right, especially since it's the only true cave in the region. Legend has it crooks and outlaws used Rock House as a hideout back in the 1800s and before that, Native Americans used it as a home. Visitors can still spot the small cavities in the walls they used for ovens.
Get spooked at Conkle's Hollow
Offering breathtaking 360 views of the gorge, Conkle's Hollow trail passes through several recessed caves — caves found above ground — with plenty of ghost stories attached to them. Locals swear Horsehead Grotto is haunted. If you go on one of the park's ghost tours in October, you may find some truth to the stories. It's the perfect Halloween adventure!
Other Voices you might like