How to Explore Snowmass on 2, 4 or No Wheels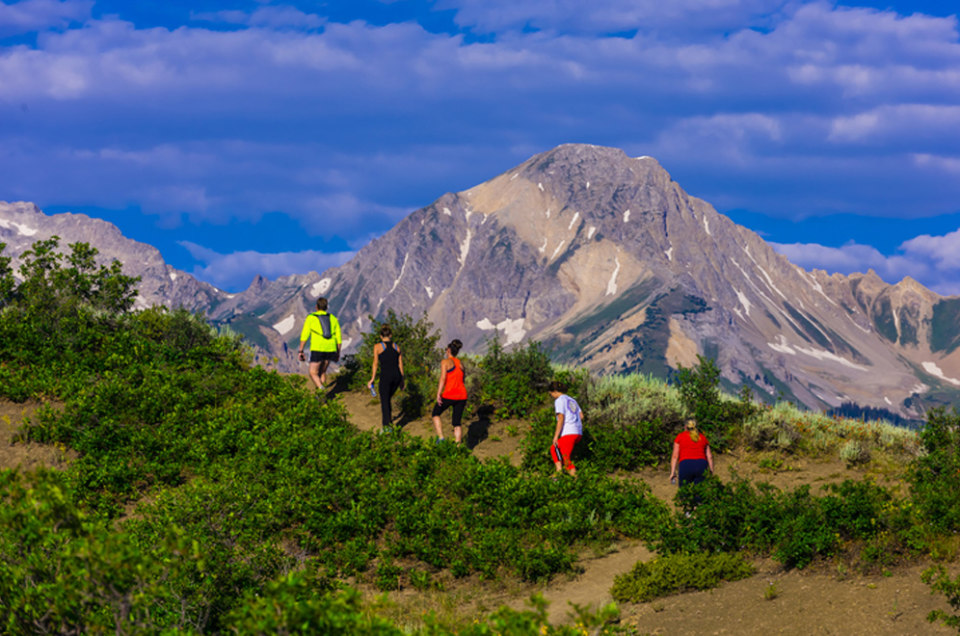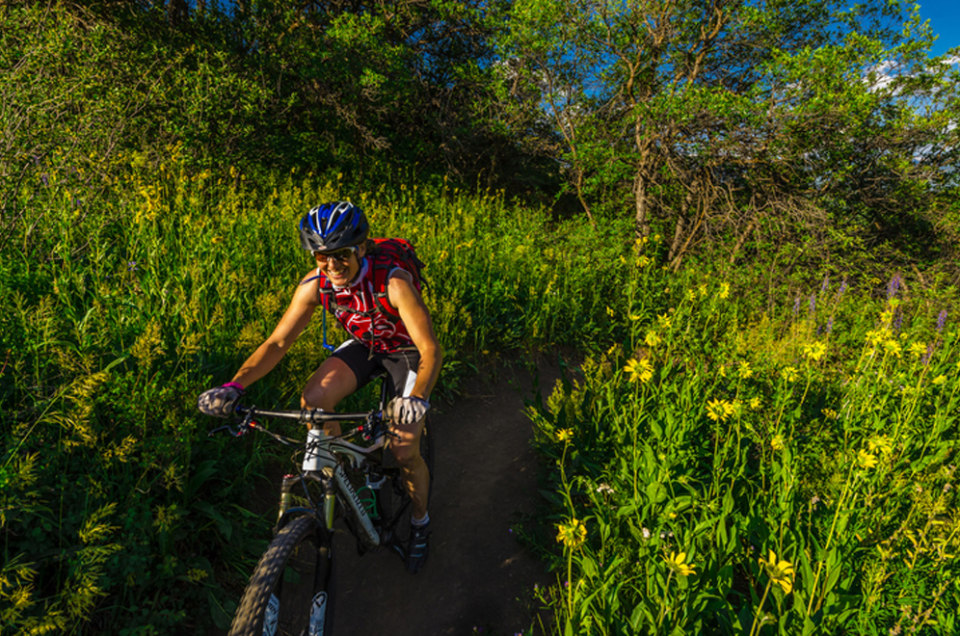 Just you and the wildflowers.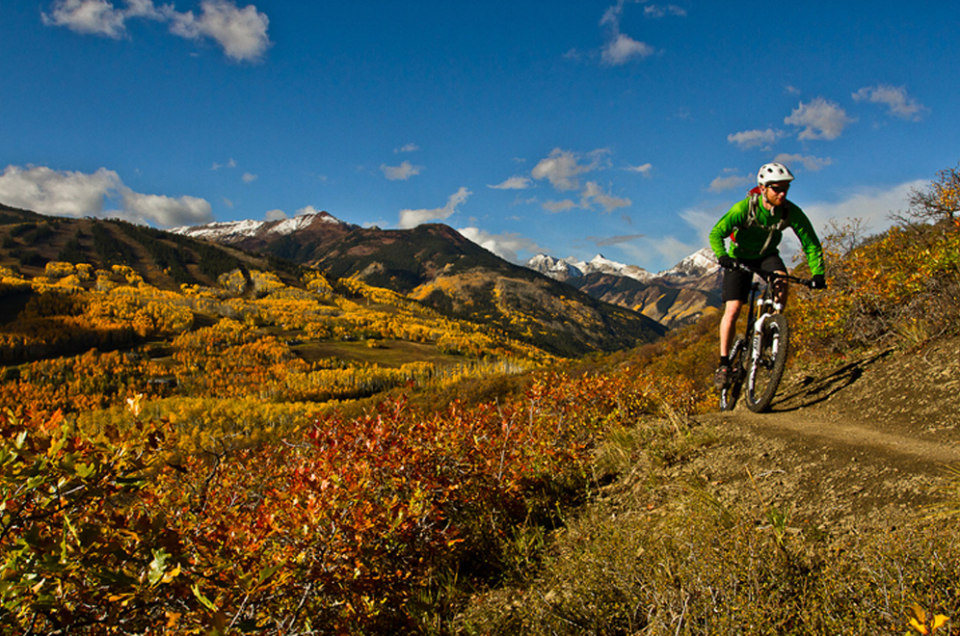 Trails for beginners to advanced, enjoy a leisurely ride or the wind whipping through your hair.
You can explore Snowmass on foot, bike, horse, raft, or car. But by our estimation, the best ways don't involve a vehicle (unless you count the bus tour of the Maroon Bells).
With lift served terrain and over 50 miles of designated trails to explore, however you choose to adventure you won't be disappointed. And since summer is all about spontaneity, just throw the gear in the car and figure it out when you get here. There's no wrong turn to take.
Surrounded by 2.3 million acres of the White River National Forest, Snowmass is a hiker and biker's paradise.
It's the place to lose yourself in a dreamy aspen grove as you stare up at the seemingly unconquerable terrain enveloping Snowmass Village. Feel the rush of gratitude as you impress yourself with each new ascent, looking down at the towering landscape below, forever reaffirming just how incredible nature can be.
For those looking for a leisurely stroll to take in the scenery, head out on the Ditch Trail. An easy, flat walk leading around the backside of the mountain, you'll be treated to spectacular views of Snowmass Creek Valley with gentle grades.
For a more challenging workout, you have to bike Rim Trail. This fast rolling single track is not technically difficult, but is rated advanced for its steep climbs and aerobic demands. Almost 8-miles along a ridge that overlooks Snowmass Village, it's also broken into North and South segments that both offer breathtaking views of the sites below. From the beginning of the trail, take a 30-minute hike up to the "Yin-Yang," a marble viewing platform which offers 360 views of Snowmass, Mt. Daly, Mt. Sopris, Capital Peak, and Ziegler Reservoir, where ancient Ice Age fossils were discovered. It's a great place to pause for a picnic lunch or practice your best yoga pose before continuing on. For hikers, this is a great easy/intermediate hike that has zero steep climbs.
If you'd rather explore on two wheels, well, hold on to the handlebars because there's 50+ miles of trail to explore, many downhill. There's nothing like the 2.75-mile lift-served Valhalla or Vapor Trails. With jumps, bridges, tabletops, walls, drops, bowls, and other obstacles to maneuver along a 1,400-foot drip, it's the ultimate adrenaline rush. But don't worry, there are plenty of beginner downhill tracks or leisurely cross-country rides through the wildflowers, too. Whether you're looking to defy gravity or go for a mellow afternoon pedal, Snowmass is primed for adventure and it's all accessible right outside your door.
Other Voices you might like