A Helicopter Tour Over Sevierville – Memorable Family Travel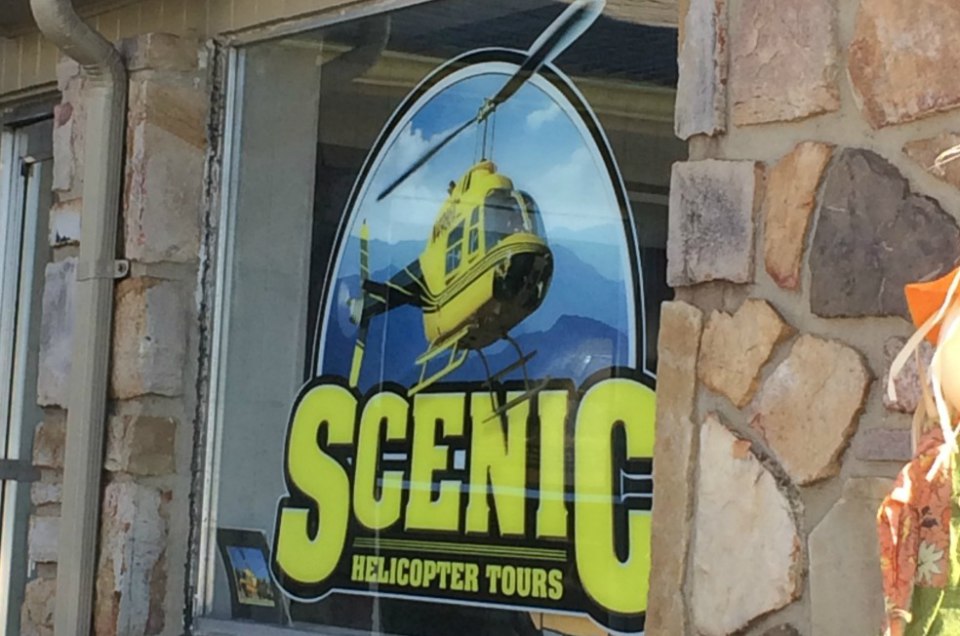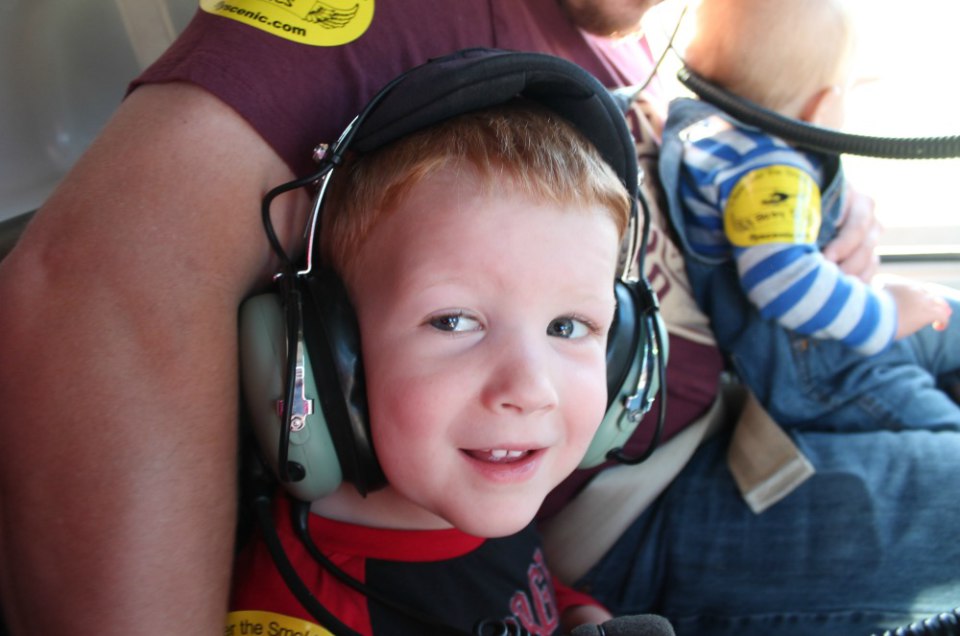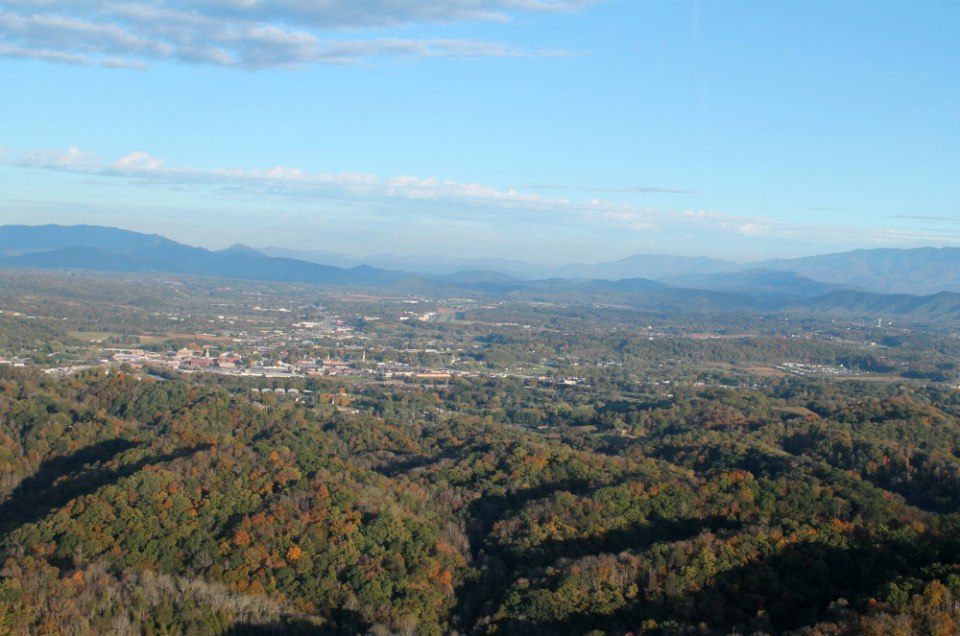 America's most visited national park, the Great Smoky Mountains is a beautiful forested region that straddles the border of North Carolina and Tennessee. World renowned for its diversity of plant and animal life, most people head to Pigeon Forge or Gatlinburg to experience the Southern Appalachian mountain culture, but the neighboring city of Sevierville has a lot to offer, as well, virtually untapped by tourists. We spent a weekend in the area, enjoying all the food, fun, and shopping this charming little town had to offer.
To make the weekend especially memorable, we decided to take a helicopter tour. A first for my husband and boys, my 10-month-old can now say (when he's old enough to talk) he was in the air before his first birthday!
Scenic Helicopter Tours were our trusty guides and they gave us a family experience we won't soon forget. The back wall of their ticketing office is a large map with the various routes you can choose, each broken down by landmarks and airtime.
We opted for the Mountain Valley Tour, 24 miles through the beautiful foothills of the Smokies. It is quite the experience to see Sevierville and the surrounding towns from above. If you do only one helicopter tour of the area in your lifetime, go during the fall. The changing leaves allow for photo opportunities that you won't get any other time of the year.
For our 12-minute ride, we were given headsets to communicate with one another and cut out the noise. When our flight time arrived, the five of us followed Gavin, our boarding assistant, to the helicopter and climb aboard. He was very straightforward with what to do and what not to do in order for things to run smoothly.
While onboard, Adam, our pilot pointed out several well-known locations, cities, and attractions. Having only lived in Sevierville for five months, the man knew a lot about the area! He explained which peaks we were seeing and even how Bluff Mountain was formed. A pilot since age 14, we felt completely safe in his hands, soaking up the aerial views.
My four-year-old son couldn't get enough of the landscapes. He enjoyed talking through the headset and pretending to be a real pilot. It made my entire weekend seeing him experience something so magnificent!
Once the tour was over, we all exited the helicopter for a photo opp. The photographer was skilled, taking a family shot with the pilot and then getting us all as we walked away. I love that there were both posed and candid shots – the perfect way to remember the day!
Sponsored in partnership with Sevierville.
Other Voices you might like