Fall Festivals in Halifax
Playing dress-ups at Hal-Con. Photo by Lola Augustine Brown.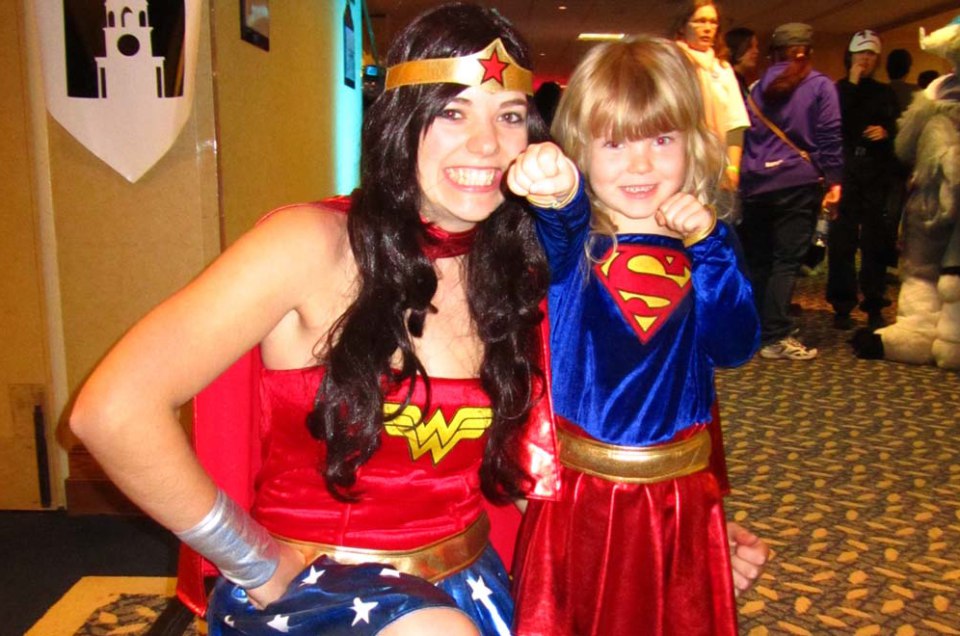 Playing dress-ups at Hal-Con. Photo by Lola Augustine Brown.
One of the wonderful things about Nova Scotia in the fall is that often the weather is just beautiful, with high temperatures and sunshine lasting long into October. Some years, visiting in the fall will give you the nicest weather you can get in the province. Here's how to make the most of fall in Halifax this year:
Eat, Drink and be Merry
– The Nova Scotia Fall Wine Festival runs through September and October. There are fun and boozy events happening every day, and many of them start in the city, take you out to a local winery (or in some cases brewery), and then end back in the city with a gourmet meal and more drinking.
– On September 21st, celebrate Halifax Oktoberfest with Garrison Brewing and the German Canadian Association at Pavilion 20 (next to the Garrison Brewery). From 12pm until 12am (19+ only after 8pm) you can feast on authentic Bavarian cuisine, beverages, music, fun and games. "Last year, the event attracted over 800 people and this year we have our sights set on 1000, so long as Mother Nature decides to cooperate with us. There are games for the kids, a fine selection of local beverages for the adults, and music and dancing for everyone to enjoy," says René Botzenhardt, President of the German Canadian Association of Nova Scotia.
Culturally Connected
– The Atlantic Film Festival runs from September 12th through 19th, so you've still got plenty of time to catch a movie or short film that you might not otherwise get to see in this part of the country. The festival features a carefully curated program of International, Canadian, and locally made film.
– On October 19th when the sun goes down, art takes over the streets of downtown Halifax for the 5th Nocturne: Art at Night event. Every year there are more art performances and installations to enjoy, and the festival gets bigger and better. Download a program from their website, or use the Nocturne app for your iPhone.
Cool, and Geeky
– Music lovers rejoice, the Halifax Pop Explosion starts on October 22nd and runs through the 26th. See the best in new music from Canada and around the world, fused with the best in art and pop culture.
– Hal-Con, Atlantic Canada's biggest sci-fi, fantasy and comic convention hits the World Trade Centre from October 8th through 10th, and this event is a lot of fun for the whole family. Go dressed up as your favorite sci-fi character, or just enjoy watching everyone else parading their geeky best.
Other Voices you might like