#MontanaMoment: Driving Going to the Sun Road at the top of the Continental Divide in Montana
Red Bus near the Wild Goose Island Overlook on St. Mary Lake. Photo: David Restivo, NPS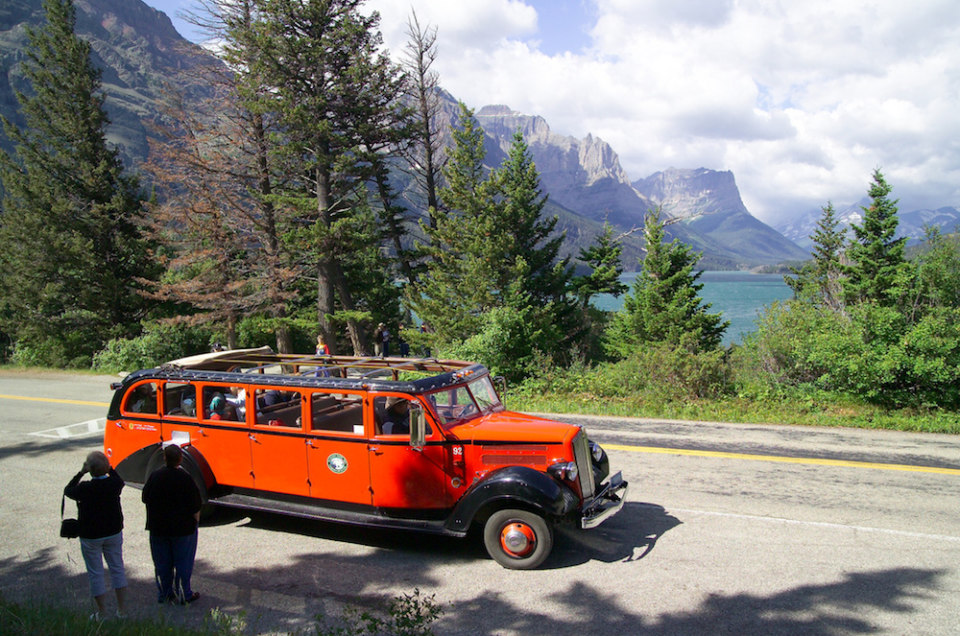 Red Bus near the Wild Goose Island Overlook on St. Mary Lake. Photo: David Restivo, NPS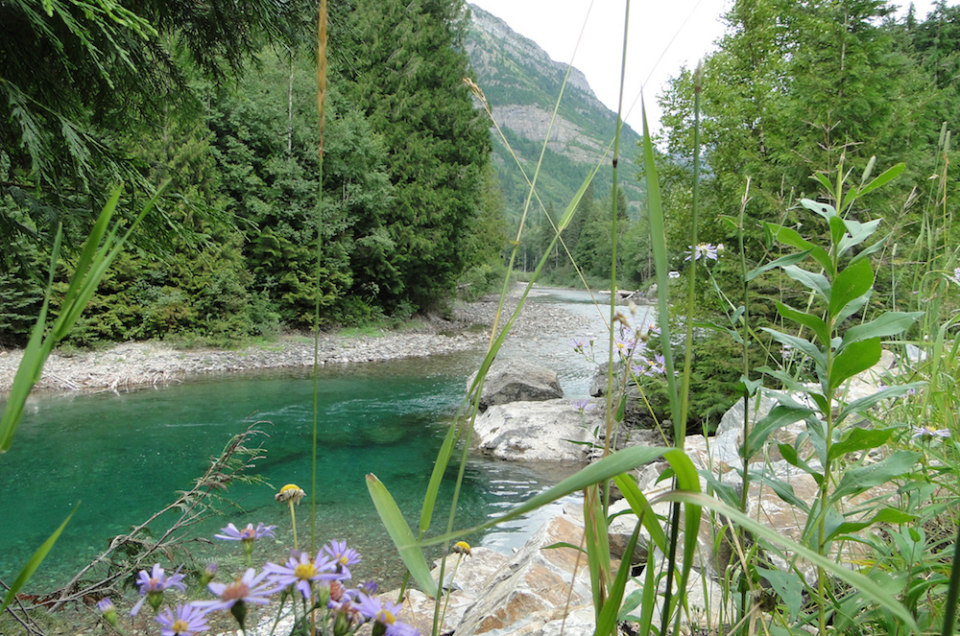 Going to the Sun Road, Amy Meredith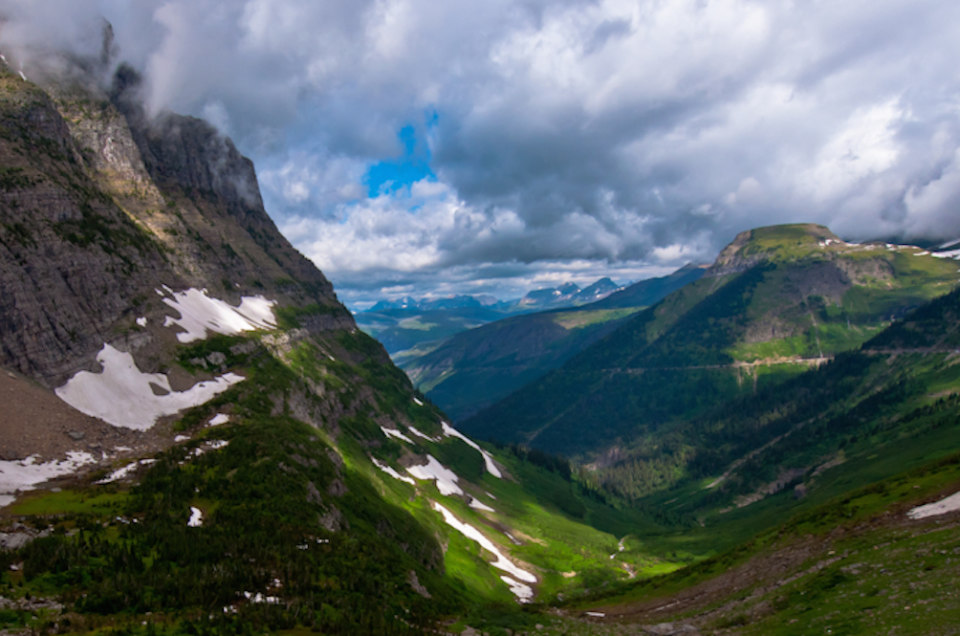 Looking down from the Continental Divide, photo by Ron Kroetz
My father and I both enjoy gold mining having taken many trips within our home state of California. However, on this particular road trip we planned to combine our shared interest in gold mining with outdoor sightseeing through several Western States before winding up in Montana.
We started our search for the elusive metal in Idaho, but after a few days became discouraged and were soon on the road to Montana – trading our dreams of finding nuggets for a desire we both shared on these kinds of trips – to keep moving.
I was most impressed by the countryside near the steep mountains prominently jutting out as we drove the narrow path along Going-To-The-Sun Road in Glacier National Park. Spanning just 50 miles total, this unique alpine road has somehow been engineered on the slopes overlooking glacier carved canyons and valleys hundreds of feet below. This road seems to hang precariously off the edge of cliffs at times with small pull offs designed to offer breathtaking vista views.
This is not a road you want to rush through – it is narrow with steep drop offs and parts that appear to cling to the cliffs so you want to stop to take in the scenery. Eventually you'll reach a lower elevation where you'll be able to look back up in awe at the narrow strip of pavement where you zig zagged your way down through the sheer rock walls. If there ever was a moment to reflect on the raw power and beauty of nature, this would be it.
Montana is blessed with so many natural attractions it's hard to pick a favorite, but Glacier National Park is certainly one of the most memorable.
I remember hiking at Logan Pass in white out conditions until gaps in the fog began to open up, exposing meadows of colorful wildflowers. The highest point on the Going-to -the -Sun Road at the top of the Continental Divide, if you continue East, the highway eventually becomes even narrower and guardrails are almost non-existent, destroyed by avalanches during the winter season.
Just west of the pass is a stone wall next to the road where you can view cliffs that extend down towards the valley hundreds of feet below. Two beautiful lakes anchor both ends of the Going -to -the -Sun Road, Lake McDonald and St. Mary Lake.
After moving south from Glacier National Park toward Flathead's pristine waters, we stumbled upon another memorable natural attraction, Flathead Lake, where we'd learn about a long undulating creature (the Flathead Lake Monster) with dark skin that supposedly lives in the lake. Despite numerous claims of sightings over the years, we were not fortunate enough to catch a glimpse of the mythical creature but appreciated the tall tales nonetheless.
I remember my time in Montana vividly – the abundance of natural beauty, the wildlife and the open roads. We took turns driving from Glacier National Park to Missoula so we could both get a chance to admire the scenery.
Continuing onward I remember being impressed by the wide open spaces the state is known for until we reached Missoula – a college town surrounded by pretty hillsides. We visited both Missoula and Helena (one of the smallest state capitals in the country) which makes an excellent stop for those interested in learning about the state's rich history. A trip to Montana is as much about the outdoors as it is the urban pursuits, and is a great place to appreciate everything from the rural sprawl to the cities.
In Partnership with Montana Tourism. Plan your #MontanaMoment now!
Other Voices you might like