Bring the Gals – We're Going to Sevierville!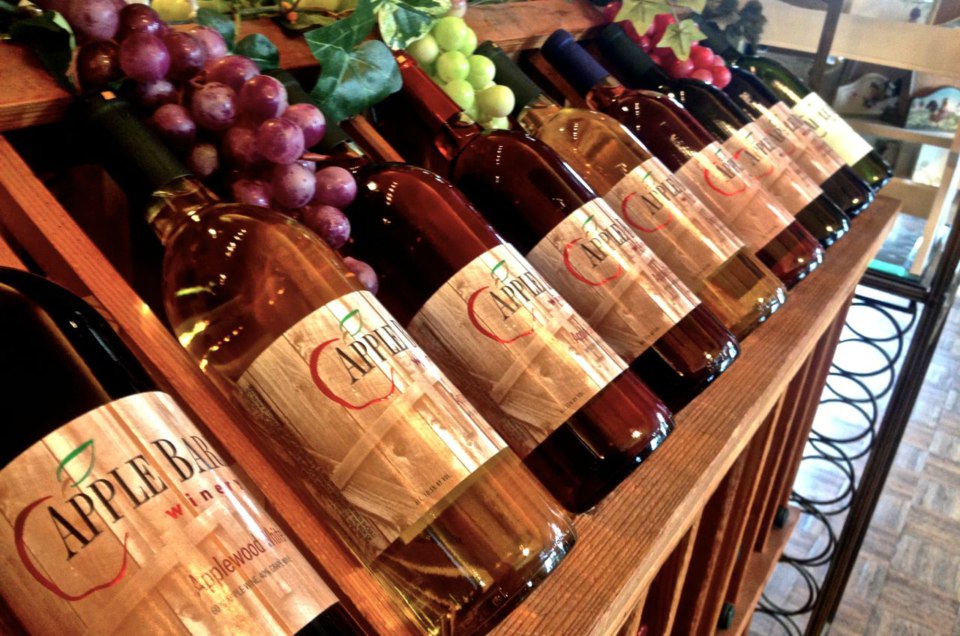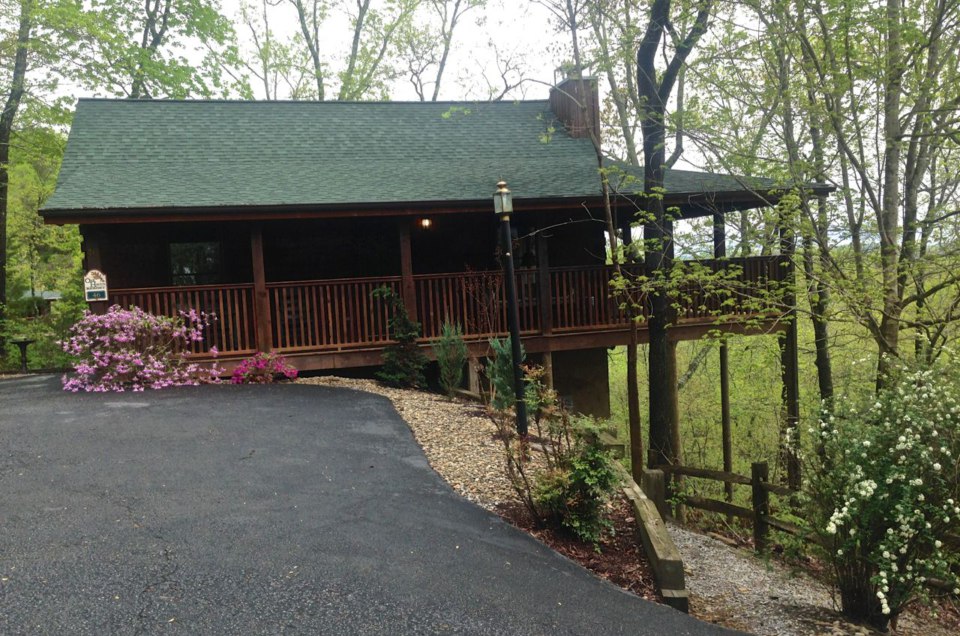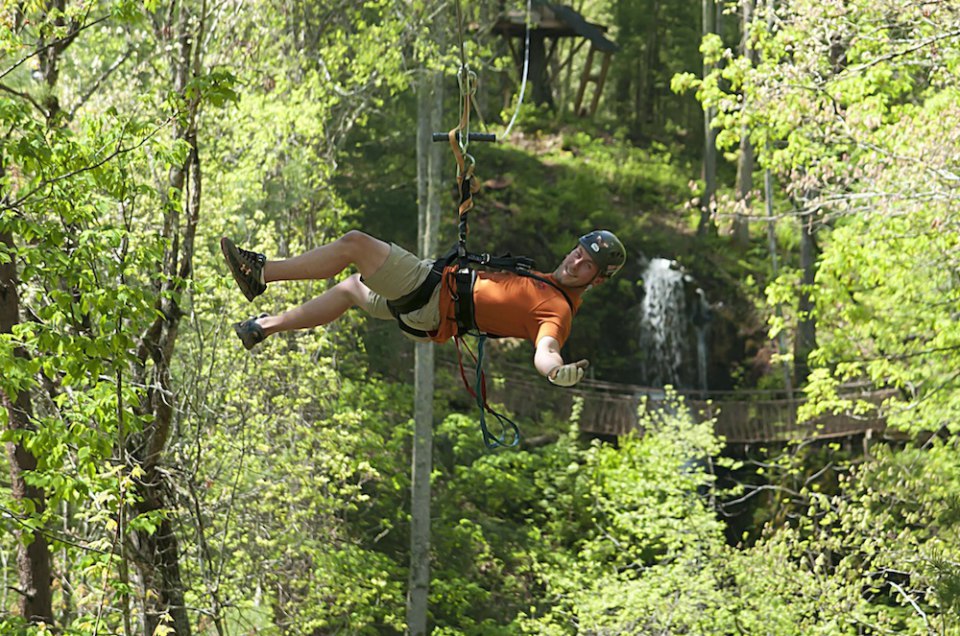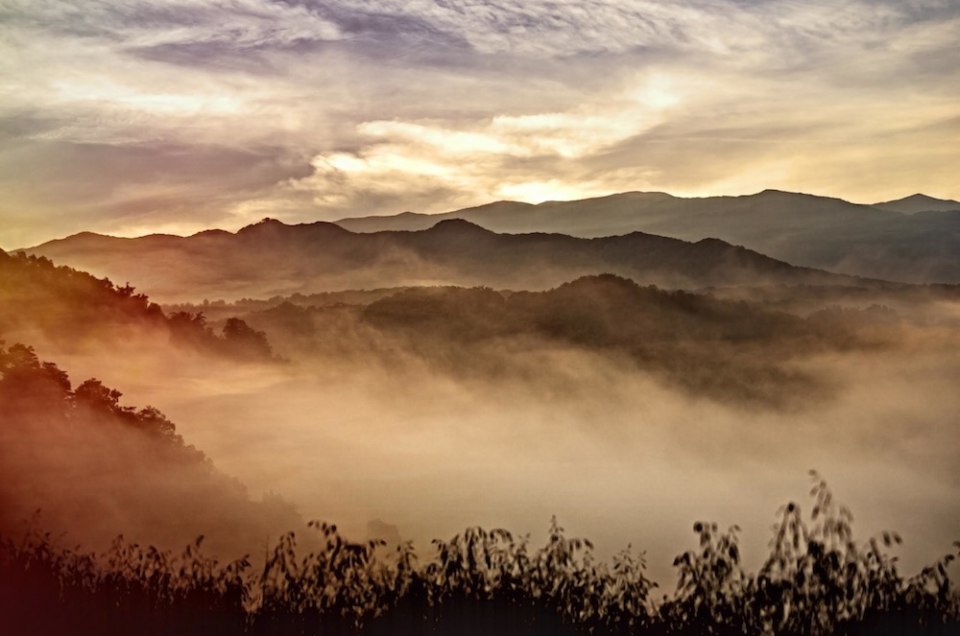 Sevierville, Tennessee, and the surrounding areas are ideal for a girl's weekend, but which girls? Here are three suggested itineraries I developed after my recent visit to the area. Grab your gals, pick and choose what fits, book a cabin and have fun!
Relax & Indulge
For a girl's trip that's all about decompressing and enjoying some R&R, Sevierville has an abundance of low-key options.
Shopping. Sevierville is home to the Tanger Outlet Center Sevierville, an ideal spot to kick off a day of shopping with the most recognized brands in the world. Specialty shops in the area offer local goodies like apple butter and baked confections, Pigeon Forge's famous woodworking and downtown Sevierville's handmade furniture.
The Rocky Top Wine Trail. There's no more relaxing way to unwind after a day of shopping than with a wine tasting extravaganza. There are five distinctive wineries on the trail with more than 60 varieties to sample — for free! Pick up a Rocky Top Wine Trail Passport at the first stop and you'll get a free gift along the way, like a logo wine glass to commemorate your journey. The tour is self-guided, but if no one wants to volunteer as the designated driver, you can hire a limo to complete the circuit & drop you off at your cabin afterward.
Spa. Well, maybe there's something even more relaxing than the Wine Trail – the spa! At Oak Haven Resort & Spa, not only can you get a gorgeous signature Almost Heaven massage, but as a guest, you can pop up to your treetop cabin for a dip in a private Jacuzzi afterward. If you're not relaxed after an indulgent day like this, nothing will help.
Bachelorette Selfie Scavenger Hunt
Sevierville, Pigeon Forge and Gatlinburg offer so many options for over-the-top fun, it's no wonder bachelorettes and their bridesmaids flock here to celebrate one last "fling before the ring." Many groups create itineraries with a scavenger hunt theme. Here are some options.
Meet Dolly Parton. Or, her bronze statue. Since 1987, a photo with Dolly has been a staple of any bachelorette weekend. Bronze Dolly can be found at the Sevierville courthouse, so pack your hairspray and a few hundred sequins, get dolled up and snap the perfect selfie with Sevierville's most famous star.
Wildlife spotting in Great Smoky Mountains National Park. While taking selfies with native black bears in the park isn't advised, it is fun to cruise around the Smokies with the goal of spotting some of the local wildlife. Keep an eye out for white-tailed deer, woodchucks and elk, especially in open areas like Cades Cove, a scenic drive within the park's boundaries.
Lumberjacks, Hatfields & McCoys. For a raucous evening of food and fun, check out one of the many themed dinner shows in Pigeon Forge. Lumberjack Feud features log-rolling, chainsaws, a ton of flannel and plenty of muscled bravado, or try another famous feud, a comedic continuation of the long-standing drama between the Hatfields and the McCoys. Snap a photo of the bridal party and some handsome lumberjacks or feuding Appalachian neighbors after the show for a great story to take home.
Blowing Off Steam Adventure Weekend
For an escape from the daily grind, a weekend of adrenaline-pumping activity might be just the ticket.
Sky surf on an epic zip-line. Foxfire Mountain Adventure Park is more than just a zip-line – it's 5 extreme lines sprawling across 150 acres of outdoor adventure wonderland. A 335-foot-long swinging bridge reaches across Foxfire Gorge and there's also an impressive 60-foot rock wall.
Catch a wave while white water rafting. Head on down to Hartford, Tenn., to USA Raft, an outfitter that offers extreme rafting trips on the Upper Pigeon River, or tamer journeys on the more relaxed Lower Pigeon. Prices are reasonable and the hilarious, friendly guides will keep you laughing – and safe.
See it all at once with Scenic Helicopter Tours. For a bird's eye view of Sevierville, Pigeon Forge, Gatlinburg and the Smoky Mountains, a helicopter ride is a must. Scenic Helicopter Tours offers flight options to accommodate every budget, but The Gatlinburg encompasses all the in-town highlights as well as the Great Smoky Mountain National Park, Cades Cove, Clingmans Dome and Mt. LeConte.
Other Voices you might like