Exploring Gatlinburg: Moonshine, Mountains and ManCaves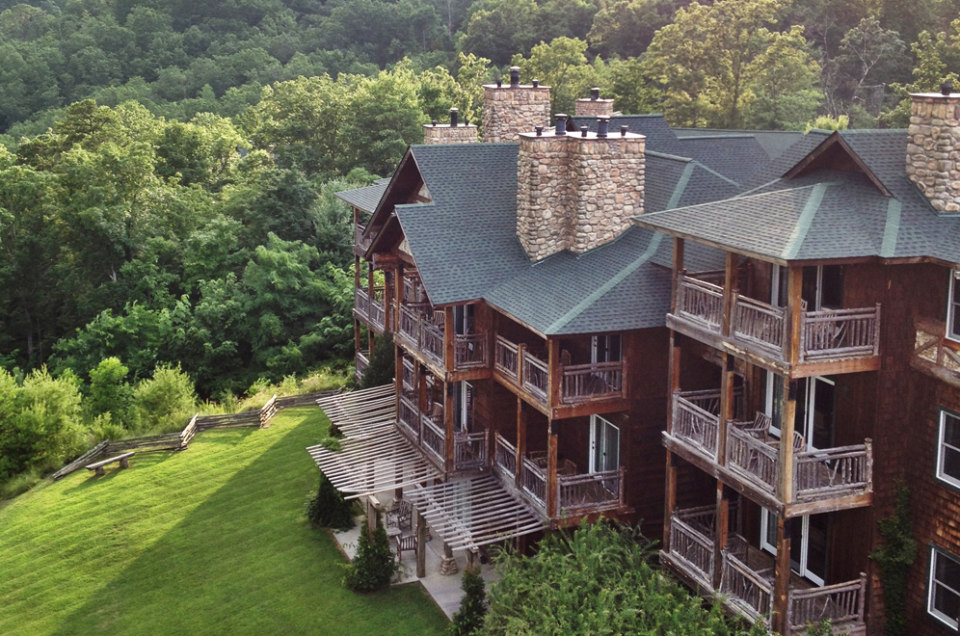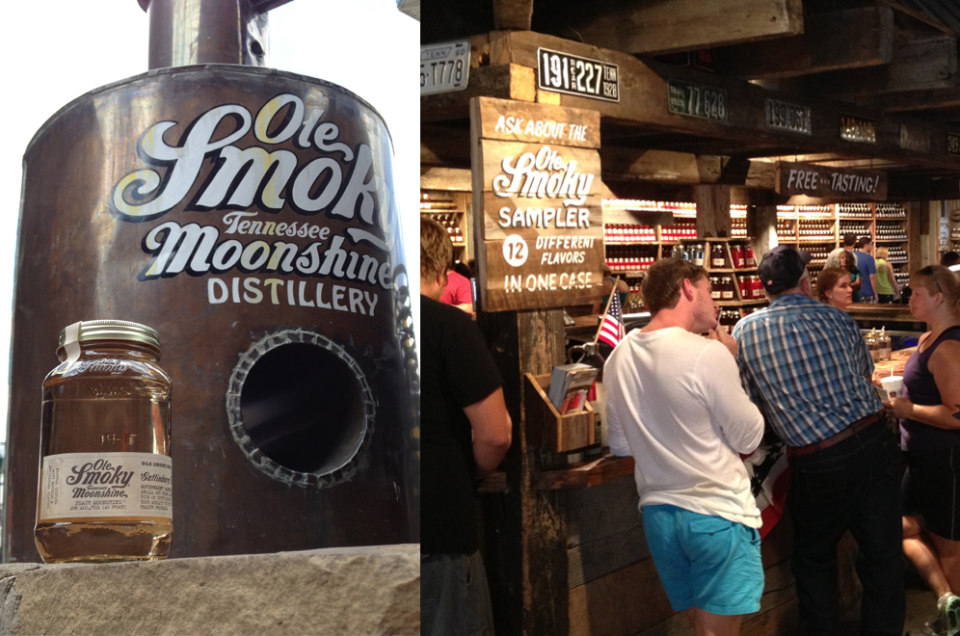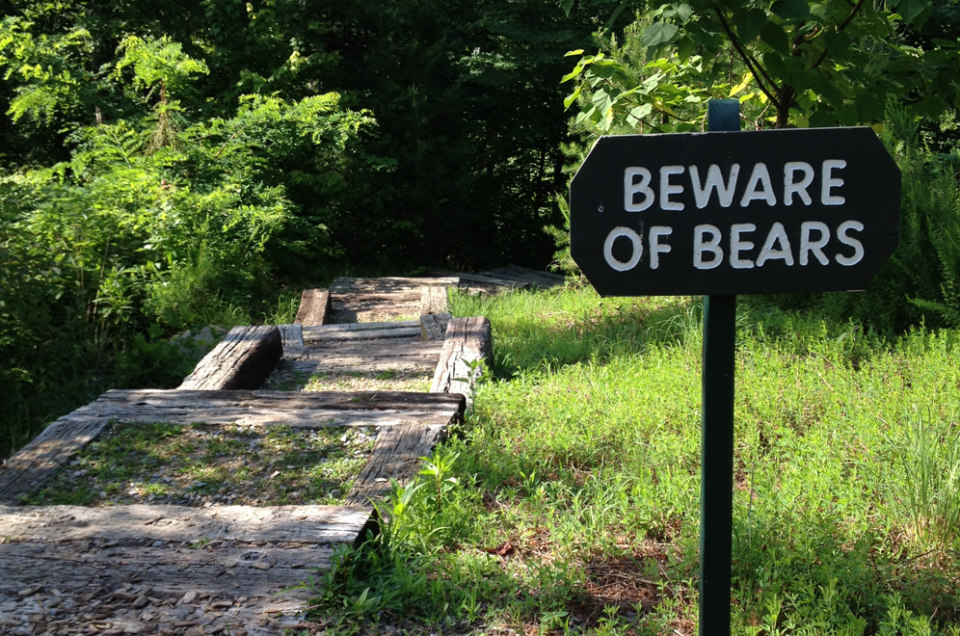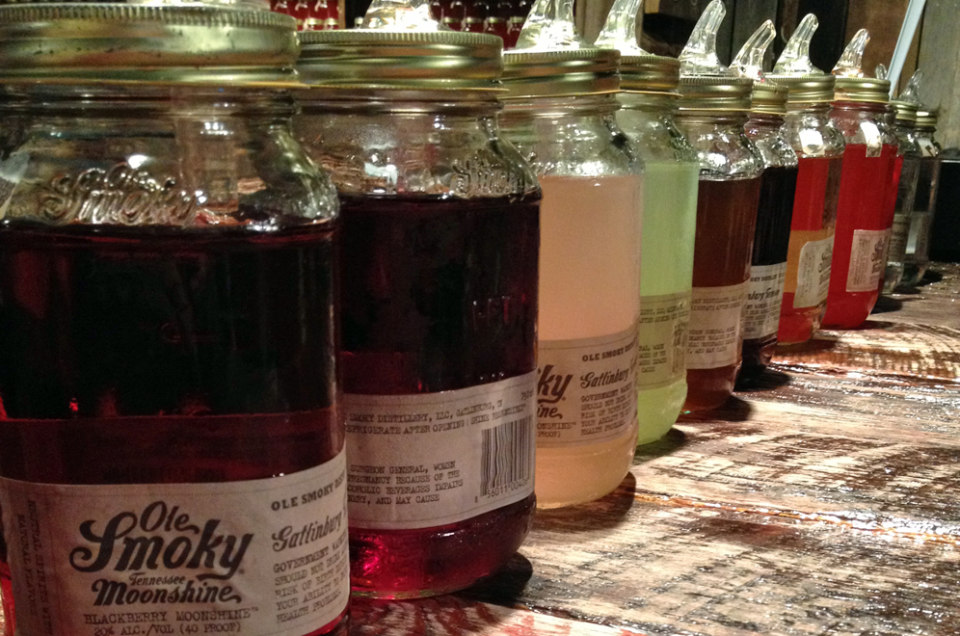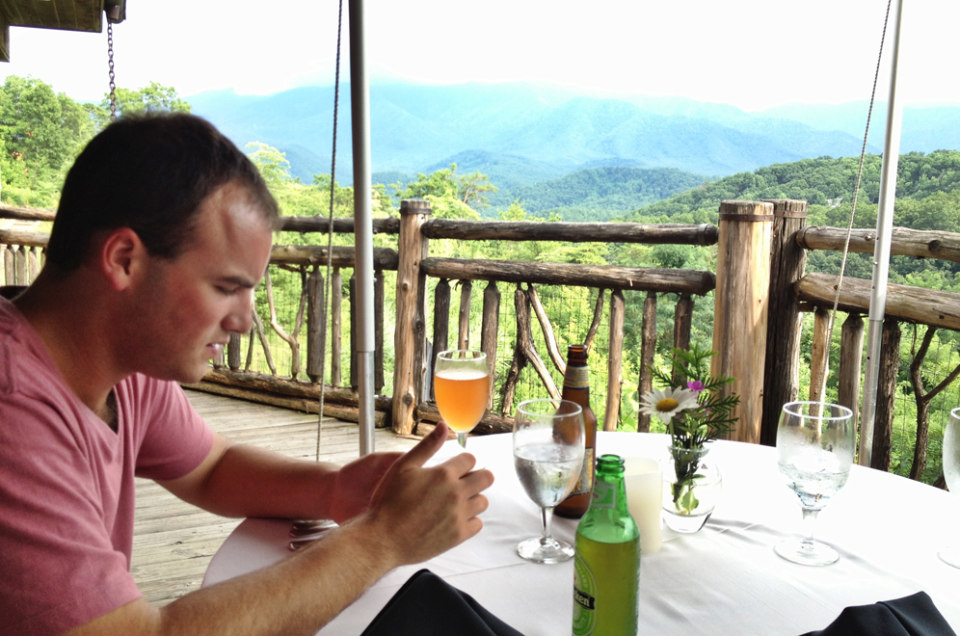 Tucked into the scenic Smoky Mountains in East Tennessee lives a town that thrives on tourism and kitsch. Walk down the strip that cuts right through the center of this town and you'll be surrounded by stores filled with tchotchkes and air brushed t-shirts. I tried to get travel companion & best friend Tyler to buy a men's neon pink tank top with "YOLO" plastered on the front. He wouldn't. His loss.
But this isn't all that Gatlinburg has to offer. Mixed in with the collection of touristy shops are several gems that'll round out the perfect experience. When we arrived in town, we had a few hours to kill before we could check into our hotel so we made a b-line directly to Ole Smoky Tennessee Moonshine Distillery.
East Tennessee is the epicenter of moonshine in the South and Ole Smoky makes it so you don't have to rely on buying some from a sketchy man selling it out of the back of his trunk at a gas station.
The tasting room at the distillery is a site to see. A large bar stretches through the center of the space where mason jars filled with flavored moonshine literally lines every available section of wall space in the store. Bartenders encourage you to step up and try all 12 varieties for free. Tyler and I found our spot and began the tasting with a very friendly family of Malaysians. We each received a communion cup and started off with a taste of "White Lightinin.'" It tasted like rubbing alcohol & pain. Our bartender guaranteed that we were starting with the strong stuff and that it was only downhill from there.
One by one, we made our way through their delicious assortment. They ranged from the smooth & fruity apple pie to the tart lemon drop. By the end, you've had over three full shots of booze. In the back of my mind, I knew that they were just trying to liquor us up so that we'd buy more moonshine. And it worked—we walked out with two mason jars filled with Blackberry and Peach. We posed for pictures with the Malaysian family and headed off to walk the strip.
If a boozy buzz isn't what you're looking for, perhaps a sugar rush is more your thing. Candy shops dot the strip offering every type of homemade confection imaginable. We ducked into Aunt Mahalia's, a shop that's been in operation since 1939. I got a box of Heavenly Hash which was a rocky-road fudge concoction. Instead of using those tiny wimpy marshmallows, these fudge slices had giant cross sections of the giant fluffy variety. I normally stay away from buying candy, but Tyler and I's mantra for this trip was "Treat yo' self." And treat myself I did.
It was time to check into our hotel, so we drove up a short 10 minute drive up into the Smoky Mountains. We were staying at The Lodge at Buckberry Creek, the only 4 star hotel in the city. Y'all, it's time for some real talk. This hotel is hands down one of the nicest experiences I've had. Inspired by the ritzy cabins in the Adirondacks, this décor was ruggedly swanky and the views from every angle took our breath away. Even though we were a short drive from all the attractions the town has to offer, we felt completely secluded.
When we checked in, we were asked if we'd like to make reservations at the fine-dining restaurant on site, which is creatively named "The Restaurant at the Lodge at Buckberry Creek." After taking a look at the menu, we enthusiastically said "Heck yeah!" Chef Ian Krystik whips up a fresh menu daily, relying largely on what's in season. We were escorted to a table out on the deck with 180 degrees of views over the Smoky Mountain. I stuffed myself on parmesan crusted grouper over a bed of perfectly seasoned orzo and julienned summer veggies.
The lady we spoke with when we checked in recommended that we hike the trail located on the property that lead to Buckberry Creek. "I have to give you a friendly warning, there's a momma black bear and her cub that live on the premises. You might see her." I hardly saw that as a deterrent. If anything, the chance of seeing a bear was an incentive. We walked the trail before coming to the creek nestled in a deep valley.
We were told that there was a pavilion for entertaining at the end of the trail, but the description hardly did it justice. Here in the middle of the woods was a brilliantly decorated pavilion complete with bear skins & canoes hanging from the ceiling and a giant fireplace in the corner. Camp fire circles surrounded by adirondack chairs dotted the creek, firewood set up and waiting for guests to sing kumbaya.
Our Gatlinburg adventure was a blast. This mountain town delivers on big fun and big scenery. Definitely worth a weekend getaway to East Tennessee.
Sponsored by Gatlinburg Convention and Visitors Bureau
Other Voices you might like