Girlfriend Getaway to Gatlinburg, Tennessee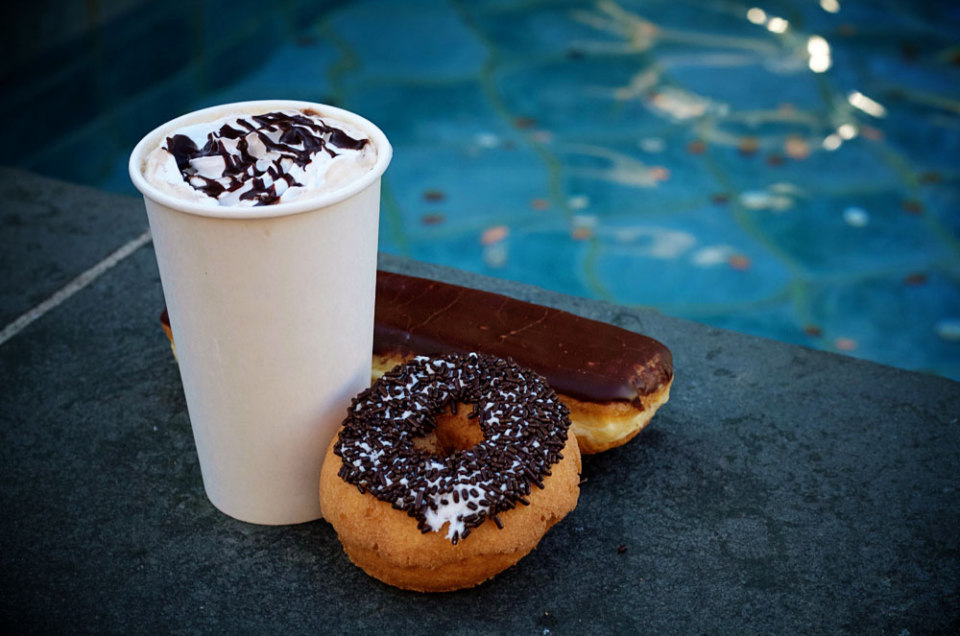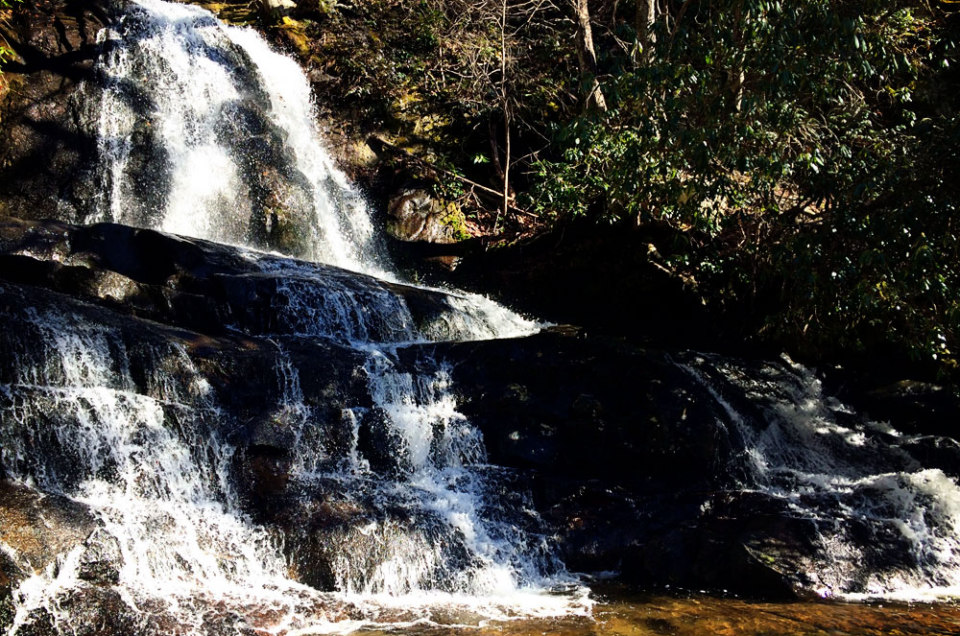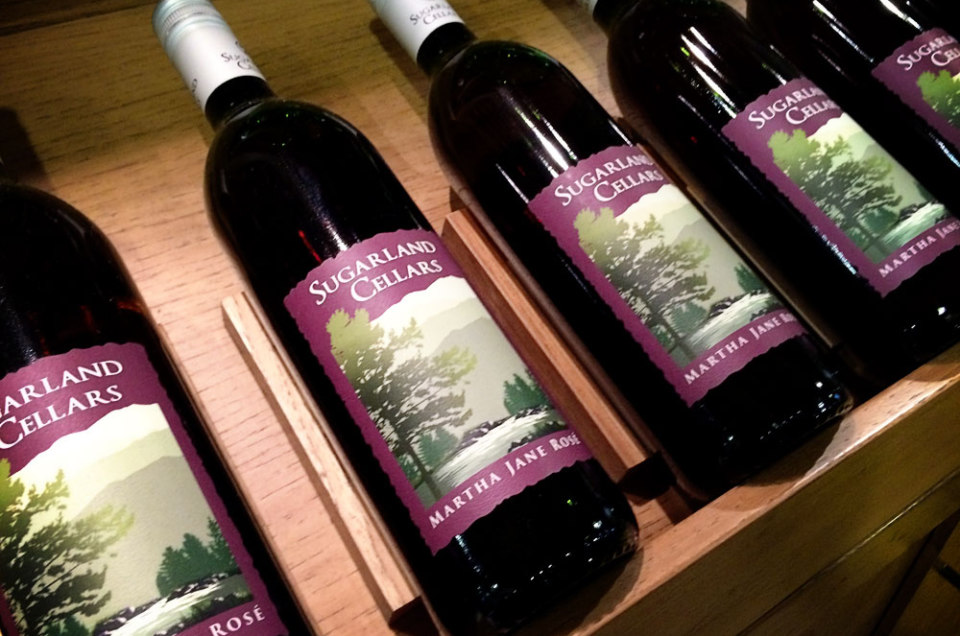 Sipping on a peppermint mocha after a run on a chilly Tennessee morning just before the shops open is the perfect way to recharge. If you happen to wake up in Gatlinburg, chocolate éclair in-hand and a friend by your side, you know you are in for the getaway of a lifetime.
Gatlinburg is full of families, couples and retirees throughout the year, but you will see a few groups of girlfriends popping up here and there, and for good reason. It's a haven for those looking to relax, enjoy a few drinks by an outdoor fire pit, shop at local artist studios, and eat yourself into a food coma that you can lazily sleep off well past dawn the next morning.
For those who feel the need to stay active even when you're on vacation, you can start the morning with a brisk stroll through town to earn your calories. There is a great little path that runs along the river just past traffic light 10 (all directions from locals are cited this way). Walk back through town and snag a seat at the Pancake Pantry, a breakfast institution serving up enough pancake options to make your head spin (and a few healthy options if you're looking to stick to your diet). If you'd prefer breakfast on the go, just around the corner in the Village, you will find Coffee and Company where you can grab the best cup of java in town and a donut from the Donut Friar next door.
Once you've fuelled up, it's time to do some window-shopping. There are plenty of traditinoal souvenir shops on the main thoroughfare, but if you want to bring home something extra special, Doc Colliers Moonshine is only available in Gatlinburg. Just around the corner from the Greystone Lodge on the River, the shop lets you taste all their flavors Goldilocks-style until you find one love. Ole Smoky Moonshine is also in town, and if you covet a nice Kahlua, you will want to pick up a few jars of the Ole Smokey Shine Nog. It's smooth and mixes well with eggnog or hot chocolate for a delicious winter treat. Continue exploring the local brews, and pop into Sugarlands Winery for splash of vino. The bar gets busy, but you can browse the shop until a spot at the bar opens up.
One thing Gatlinburg has that not everyone knows about is a thriving arts and crafts community. Hop on the town trolley for a dollar or drive yourself around the eight-mile loop of the Great Smoky Arts and Craft Community, which features over 100 artists, many of whom are part of long family bloodlines of artisans. David at Ogle's Broom Shop is a third generation broom maker, while the ladies at the Cliff Dwellers Gallery can give you the inside scoop on the area along with gorgeous woven scarves, painted gourds, ceramics, and baskets. Don't miss the Jim Gray Gallery, which is a must for any art lover. If you aren't familiar with his work, you'll soon want one of his Smoky Mountain watercolors or European sketches for your wall. Shop for leather goods and wallets at Country Cobbler Leather Craftsman, or pick up one of the most unique items you will find anywhere—a claydirondack chair at Treasures in Earthen Vessels. Their spin on the classic Adirondack chair is a piece of art all on its own, but also a functional piece of furniture.
You really can't go to Gatlinburg and not head into the Great Smoky Mountain National Park, even if your main goal for the weekend is to eat, drink and be merry with your friends. The hike to Laurel Falls is easy enough for a toddler to do, but challenging enough that even seasoned hikers will enjoy the brisk stomp up to the falls. Grotto Falls is even more stunning if you are up for a bit more of a workout, but leave some time to drive up to Cades Cove to explore the old mountain settlement and get a taste of life in the Smokey's for the town's early settlers.
Once the sun sets, twinkling lights fill the streets with visitors looking for a bite to eat and a bit of fun. Loco Burro serves up pitchers of Sangria and mojitos in a variety of flavors (try the passion fruit!) and fish tacos with just enough spice to wake up your taste buds. Ask to be seated on the outdoor patio kept warm all winter long with cozy fire pits. If Mexican isn't on your mind, The Peddler Steakhouse serves some of the best cuts in town, along with an epic salad bar that is sure to have something for everyone. End the evening with a bag of s'mores popcorn from Yukon Heath's Popcorn (watch out, it's addictive!) and snuggle up on the couch for an evening of movies and gossip.
Gatlinburg has plenty to keep even the most motivated shoppers busy, but it's the pace of life that makes it the perfect destination for girlfriends looking to reconnect. Sleep in late and you won't miss much. Head into the mountains for long walks and talks and catch up on life after months consumed with work and the kids. Shop for that perfect present for your mother-in-law, best friend's dog, teacher, or yourself. Every woman deserves to be spoiled, and Gatlinburg knows just how to do it with a little moonshine, nature, art, and eats.
Sponsored by Gatlinburg.com.
Other Voices you might like