Gallery Hopping in Halifax
Service with a smile at Argyle Fine Art, photo by Lola Augustine Brown.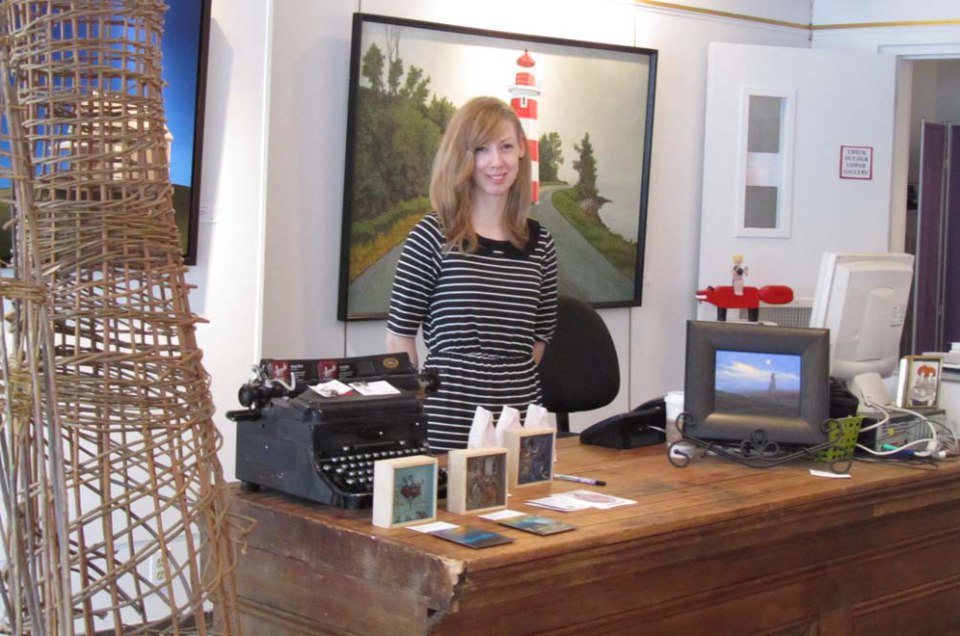 Service with a smile at Argyle Fine Art, photo by Lola Augustine Brown.
Halifax has an eclectic and artistic population, and the fabulous gallery scene here reflects that. The vibrant arts scene is partially thanks to NSCAD (Nova Scotia College of Art and Design University) being located here. A lot of students come here to study then fall in love with the city and never leave. If you love browsing galleries, or want to pick up a special souvenir to take home, check out one of these excellent local establishments:
Argyle Fine Art
If you're interested in low-brow and unique art, you'll find it here, as well as a great selection of more traditional paintings and sculptures. Argyle Fine Art likes to showcase unusual and fun local artists (such as local designers Yorodeo who specialize in band posters and 3D prints). You could spend a heap of money here, but you're also able to pick up fun little pieces that won't cost a mint.
Seeds Gallery
This gallery showcases work from NSCAD current students and alumni. Seeds Gallery is a great place to pick up incredibly good art on a budget, as well as textiles and crafts. You'll get everything here from paintings and prints to ceramics and small items like buttons and greetings cards. As it is located just next to the Halifax Seaport Farmers' Market and Pier 21, be sure to pop in if you are down that way.
Page and Strange
This is probably the city's most exclusive art gallery, with prices to match. The shows are brilliant, showcasing art from all over rather than just local talent, and the presentation is flawless. A truly lovely gallery.
Hydrostone Gallery
Walk through to the back of the Lady Luck Boutique (located in the historic Hydrostone Market) and you'll find a small gallery space dedicated to showcasing local up and coming artists (as well as a few established ones). There is a new show every month, and the styles of art showcased here vary a great deal.
Other Voices you might like