The Five Senses: Chicago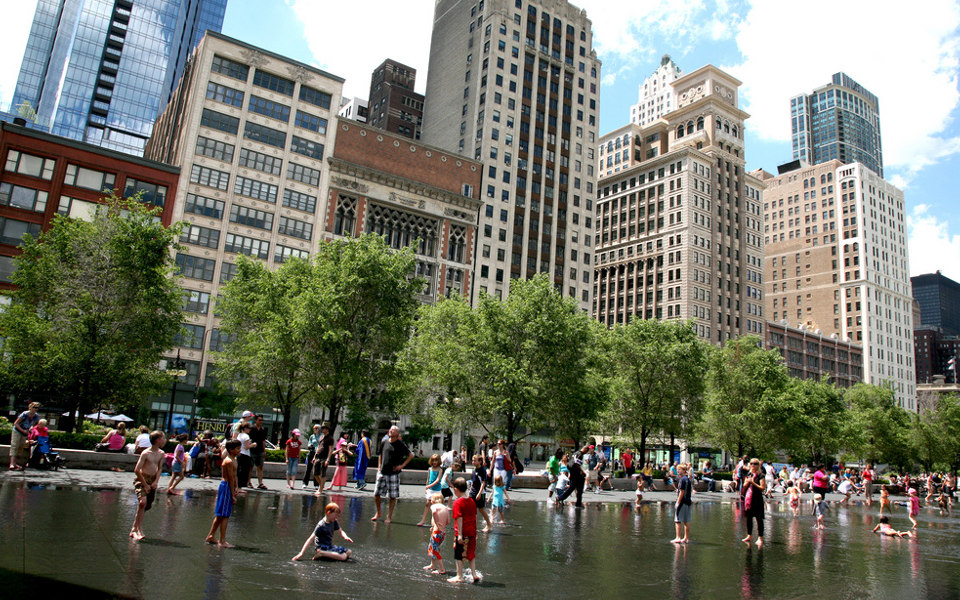 The cultural hub of the Midwest, Chicago offers everything from amazing art and architecture to fine and varied dining options to a thriving and lively music scene. With all that is available within an arm's (or an "L" ride's) reach, the Windy City is sure to stimulate all five of your senses in a way not many metropolitan areas can match. Here's what you can expect to see, hear, smell, feel and taste in Chi-town.
SMELL:
While strolling around downtown, you might suddenly notice a sweet scent wafting on the breeze and wonder if you've either officially gone insane or passed on to a candy-coated afterlife. No, you're not crazy; it's simply the fudgy fragrance of the West-Loop-located Blommer Chocolate Factory, imbuing the Chicago atmosphere with its cocoa powder cologne. A favorite feature of the city, the sugary aroma is sure to put a smile on your face and a rumble in your belly. I mean, who doesn't want to live in a world where the air smells like chocolate? No one. The answer is no one.
TASTE:
A better question than what will you taste is what won't you taste on a visit to this foodie mecca. A mini melting pot of cultures, Chicago has become a veritable culinary hub over the years, offering authentic cuisine from every corner of the globe, from Indian to Italian, sushi to sausage. The beauty of the Chicago culinary scene is that independent establishments abound, and countless aspiring restaurateurs are opening trendy, innovative new foodie spots all the time, so chains are out of the question when planning your dining itinerary. Skip the deep dish pizza (many locals will tell you it doesn't deserve all the hype) and try one of the buzzing, locally owned nosh spots, such as Alinea, Girl and the Goat, or Longman and Eagle, to really get a taste of what Chicago is all about.
HEAR:
Chicago is a mecca for music, from national acts to local bands, and any artist that you could ever want to see is sure to eventually pass through. There is a myriad of concerts to be found on any given night, whether you're looking for a mid-sized venue like Lincoln Hall or an intimate little dive like The Empty Bottle or The Hideout. If you're visiting in the summer, be sure to check out Millennium Park for the Downtown Sound series, which is free to attend and takes place at the architecturally stunning Jay Pritzker Pavilion.
SEE:
Soaring skyscrapers reflecting the surrounding atmosphere in their shiny facades, the sparkling waters of Lake Michigan stretching as far as the eye can see, a plethora of people and cars hustling and bustling through the busy streets—these are the sights you can expect to be met with when visiting the vibrant city of Chicago. Our favorite spots are the J. Parker, the rooftop bar and patio at the Hotel Lincoln. This bar and restaurant is where you want to be come sunset- bring your camera for incredible pictures of the city below.
TOUCH:
"Beachy" is not exactly the adjective that first comes to mind when you think of Chicago, but this lakeside city has miles worth of sandy beaches where visitors and locals can simultaneously enjoy the feel of the sand between their toes and the cool breeze wafting off the lake while taking in incomparable skyline views. There are not many cities in the U.S. that you can say that about!
Other Voices you might like