Getting Wild in Kenya — The Fairmont Way
Peacock roaming the grounds? Check. Photo courtesy Fairmont Hotels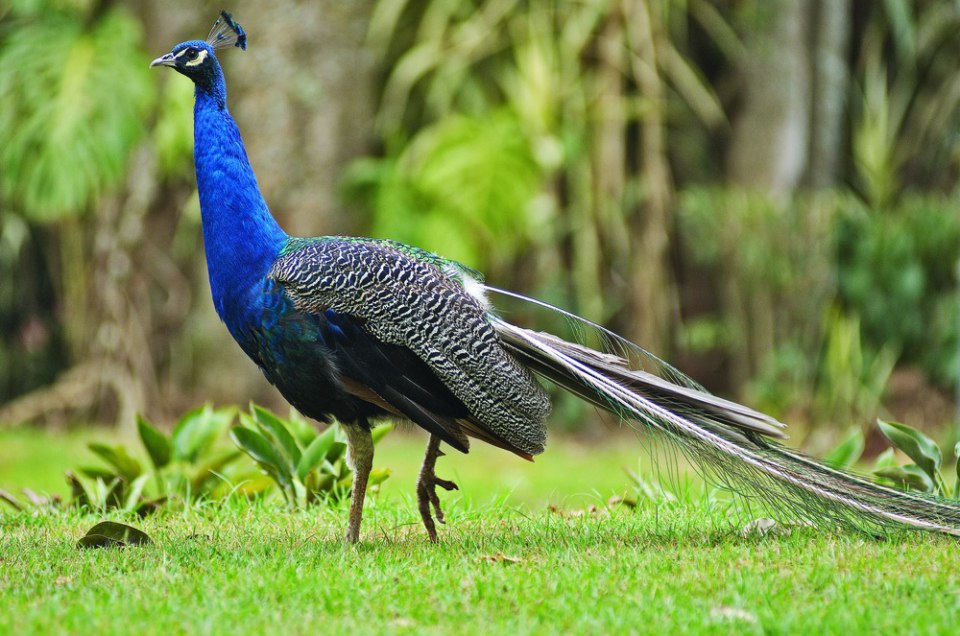 Peacock roaming the grounds? Check. Photo courtesy Fairmont Hotels
A movie star getaway
Welcome to romantic Africa, where every day feels like it's the straight out of a 1950s movie. Situated along the base of the second highest mountain in all of Kenya, the glamorous Fairmont Mount Kenya Safari Club highlights the best of Kenya from a pristine setting unlike any other on Planet Earth.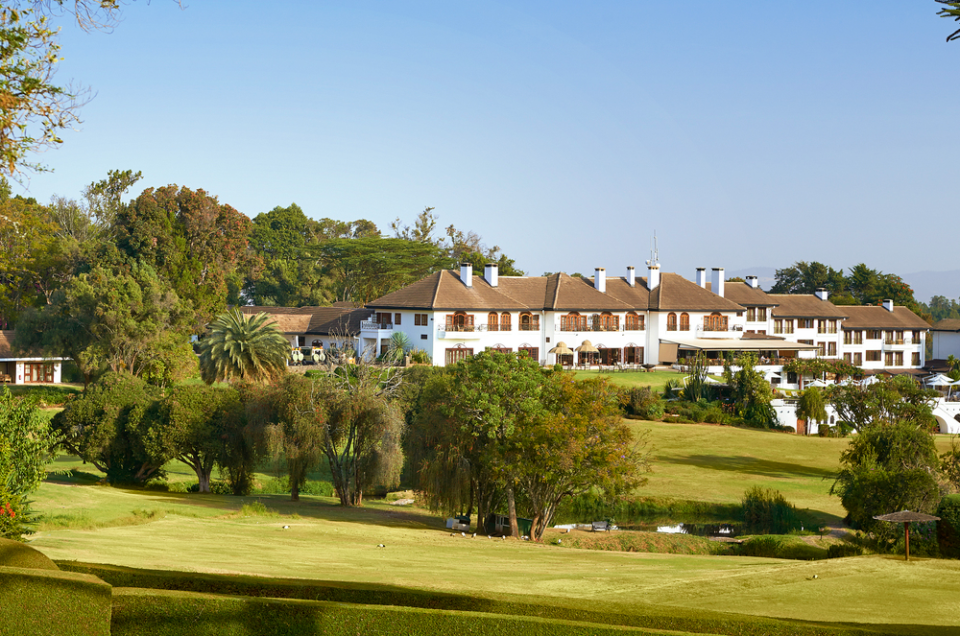 Not your average safari camp. Photo courtesy Fairmont Hotels
The perfect setting
At the Fairmont Mount Kenya Safari Club life is just a little bit sweeter — and a whole lot wilder. This five-star resort and its stunning cottages are located just a few minutes from Mount Kenya National Park, a UNESCO World Heritage site, so you're guaranteed to see wildlife virtually every minute of your stay.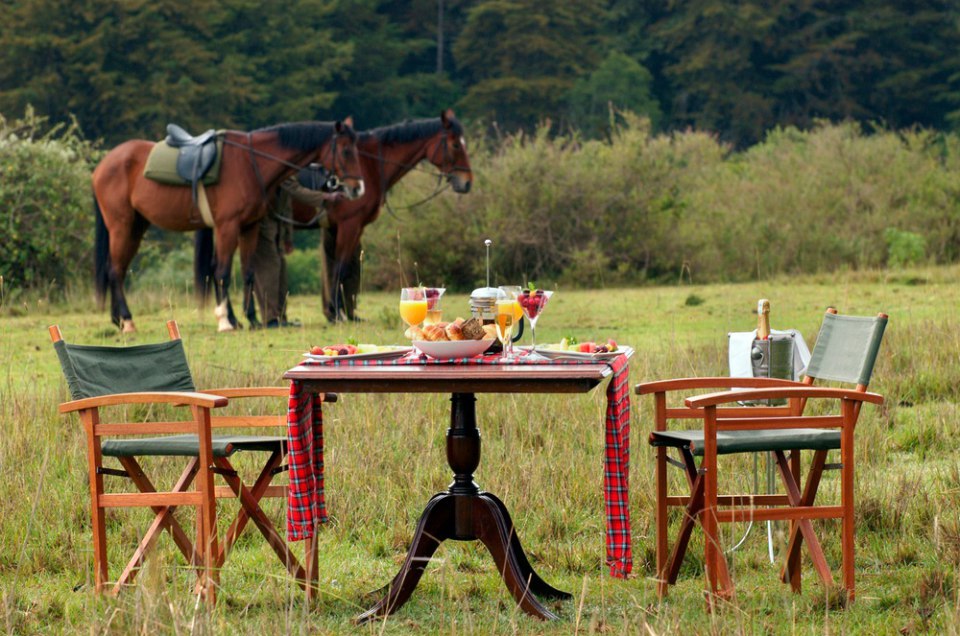 The best seat in the house, guaranteed. Photo courtesy Fairmont Hotels
Adventure begins at sunup…
Get in the mood for a big adventure with a big breakfast and a fantastic view to accompany it. Fairmont staff will guide you by horseback to your private dining location and then help you plan out the day's activities, including nature walks with a pro.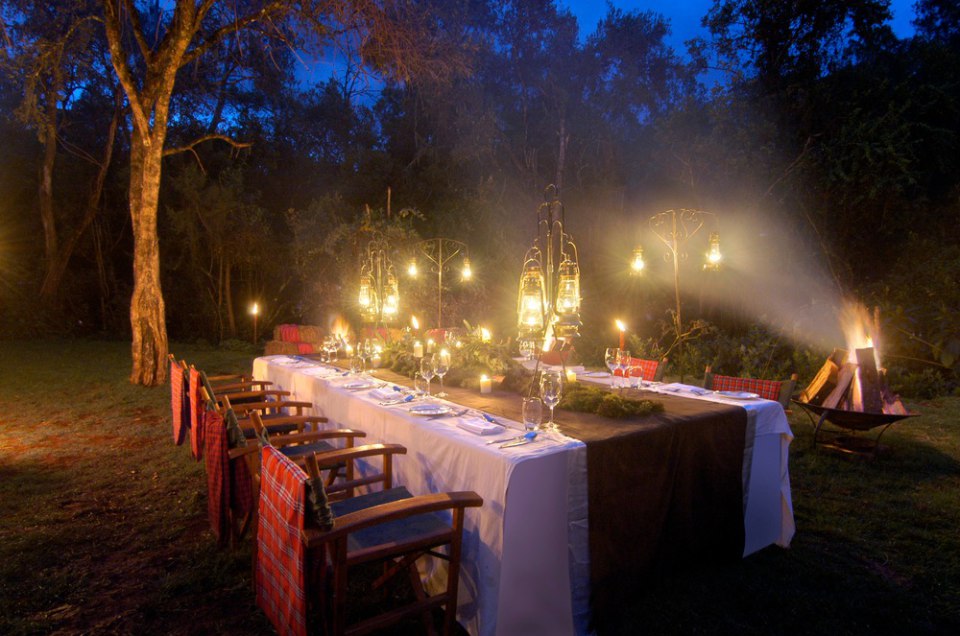 Winner, winner, river dinner? Photo courtesy Fairmont Hotels
…And lasts until sundown
Wrap up a full day with one of the resort's premiere dining experiences: a bush dinner. You can just from a group to a private setting, depending on your mood, and even select a location.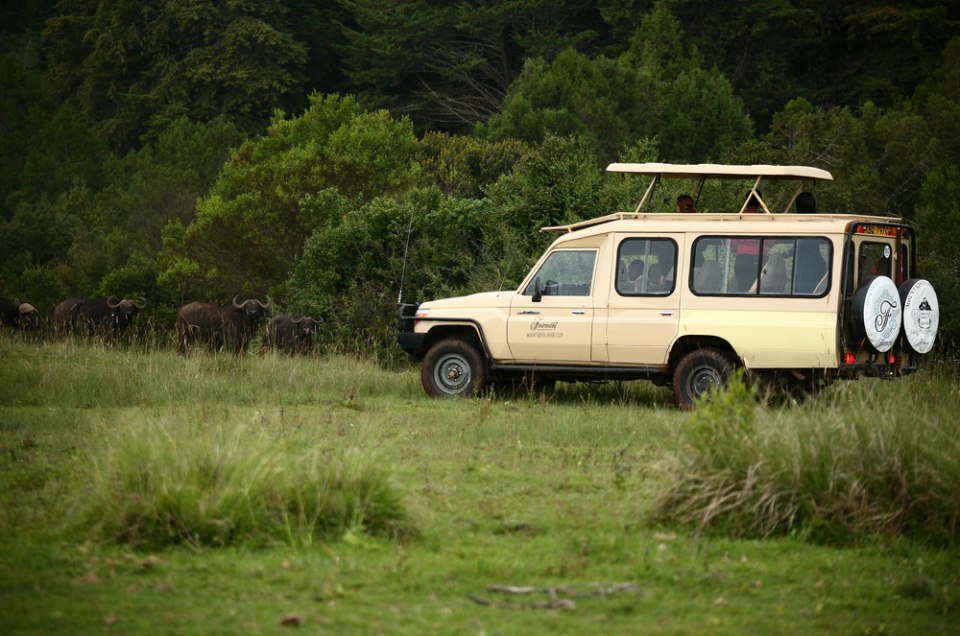 How many safaris is too many for one vacation? Photo courtesy Fairmont Hotels
See the Big Five up close
Africa's Big Five — lion, leopard, rhino, cape buffalo, and elephant — can be scouted out during a safari tour of the Samburu Game Reserve. Zebras and giraffes can also be seen in a LOOOK AT THIS neck of the woods, so to speak. The animal encounters don't stop there, though. Safari tours are available through Solio Game Reserve, Aberdare National Park, and Sweet Waters Game Reserve as well.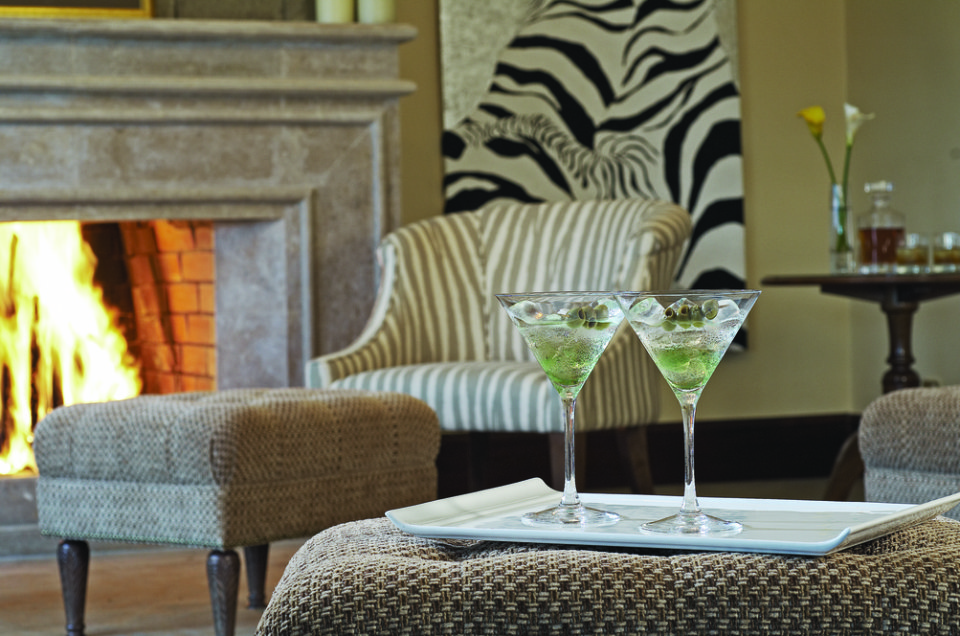 Bucket List Item: Have a drink on the Equator. Photo courtesy Fairmont Hotels
Be in two places at once
No, really, the Zebar restaurant really is located smack dab on the Equator. The hotel boasts it's one of the few places in the world where, "your server will have to cross from the southern to the northern hemisphere to retrieve your order."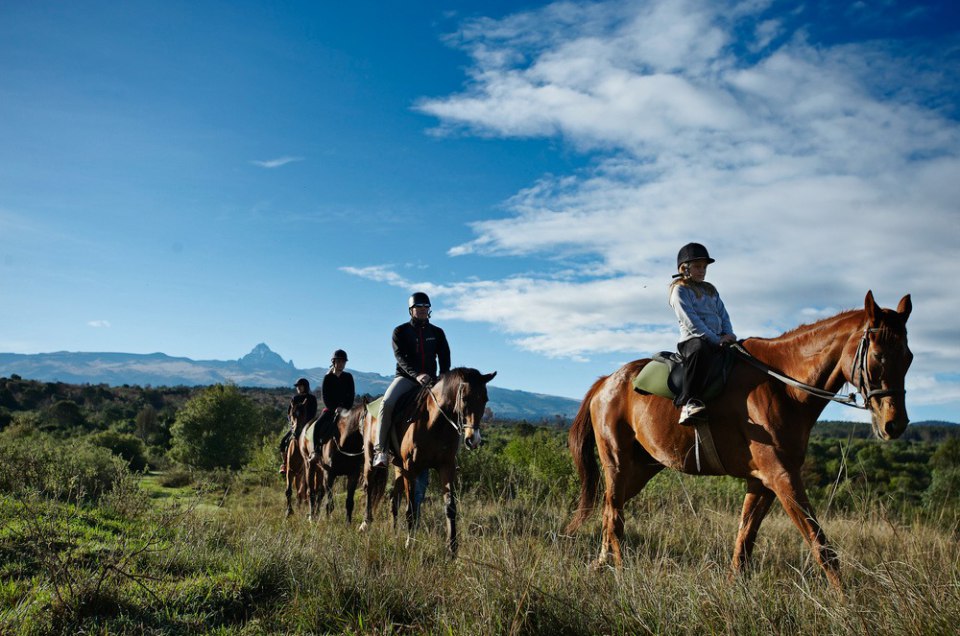 Royal Treatment: Luxury Safari Style. Photo courtesy Fairmont Hotels
It's all about you
The Mount Kenya staff know a thing or two about treating guests like royalty. Originally the luxurious retreat for movie star William Holden, the Fairmont Mount Kenya has played host to modern-day celebs and even dignitaries like Winston Churchill.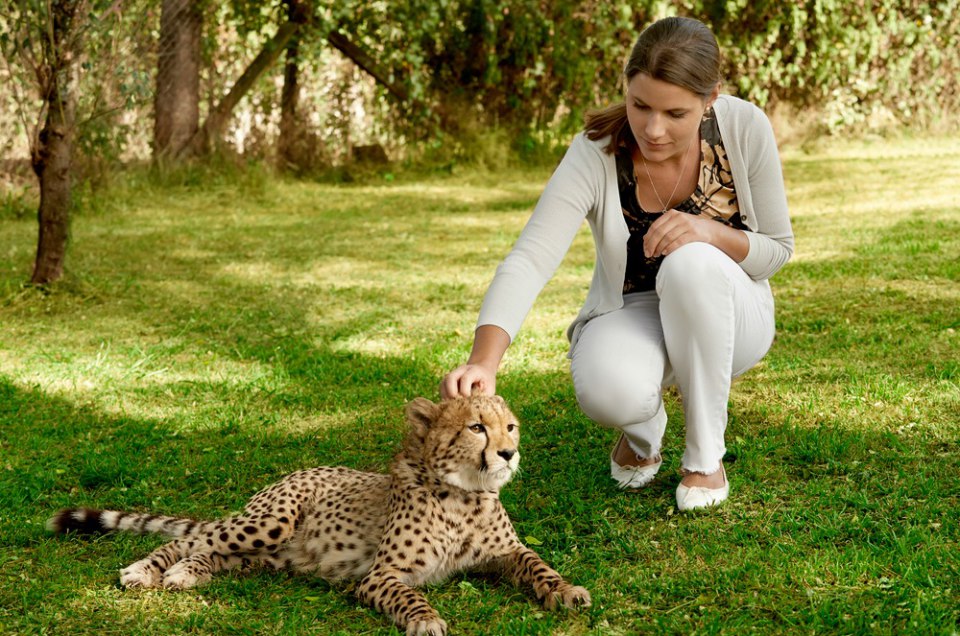 You can't do this in the wild, but you'll want to. Photo courtesy Fairmont Hotels
Fun inside and outside
The resort may be nestled on 100 acres of perfectly manicured lawns, but that doesn't mean there isn't fun to be had on site. You can come face to face (and even pet!) animal royalty at the Mount Kenya Wildlife Conservancy, the resort's second-chance home for abused or orphaned animals.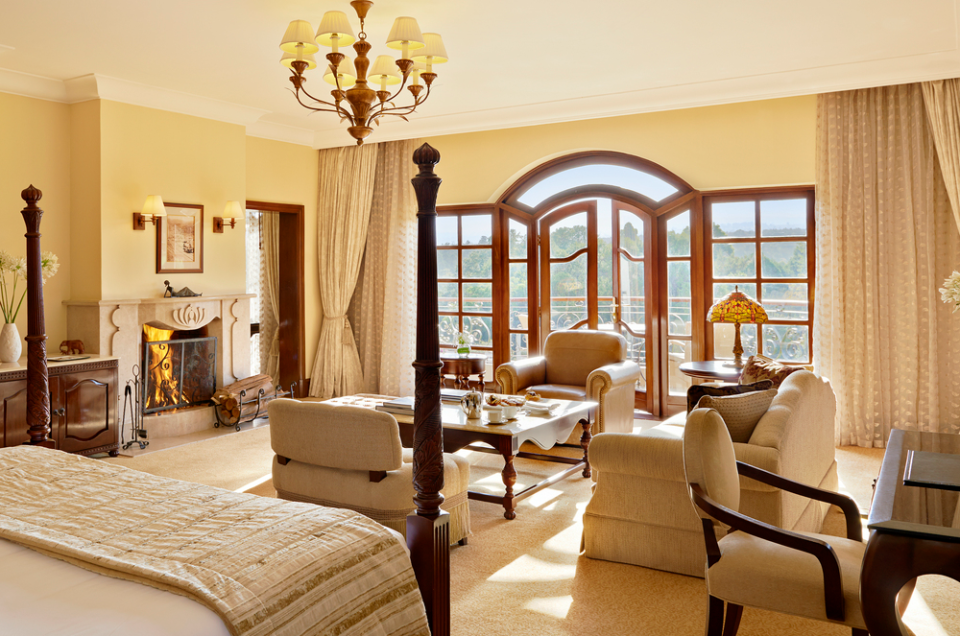 No monkeying around in here. Photo courtesy Fairmont Hotels
Home away from home
The 120 guest rooms, suits, and cottages are some of the most unique and luxurious accommodations in all of Africa. They're a far cry different from the digs Tarzan and Jane used in the jungle. Ranging from cozy cottages to lavish suites, the spaces seamlessly blend African culture with modern amenities.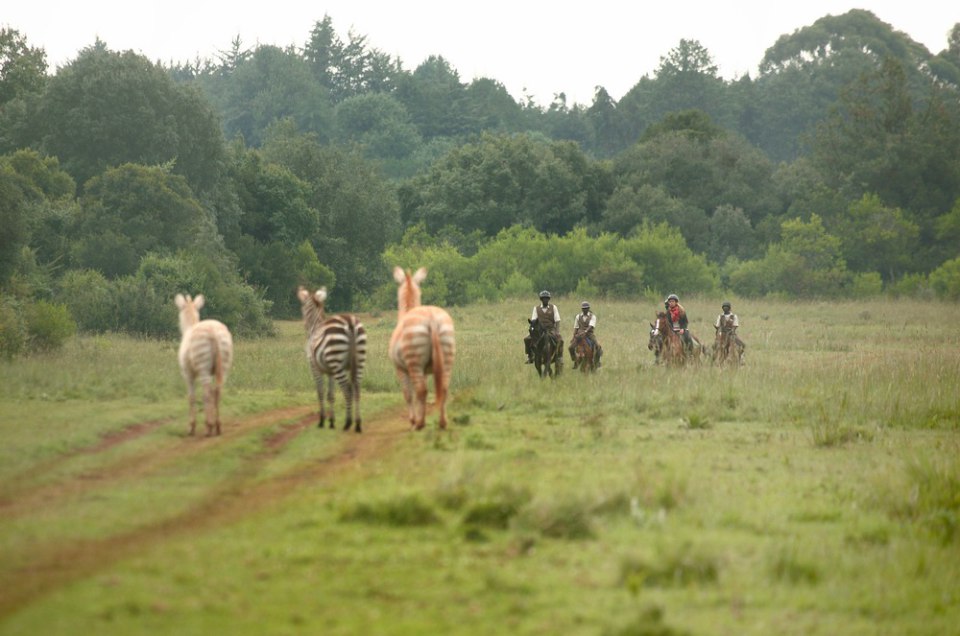 Now this is a real adventure. Photo courtesy Fairmont Hotels
All you have to do is ask
Take your vacation to new extremes in a continent very few venture to. Adventure is just as simple as walking outside when you stay with Fairmont Mount Kenya Safari Club.
You've never seen a place quite like this.
Other Voices you might like