Extreme Adventures in Mt. Hood
Extreme kayaking for the win. Photo courtesy Mt. Hood Territory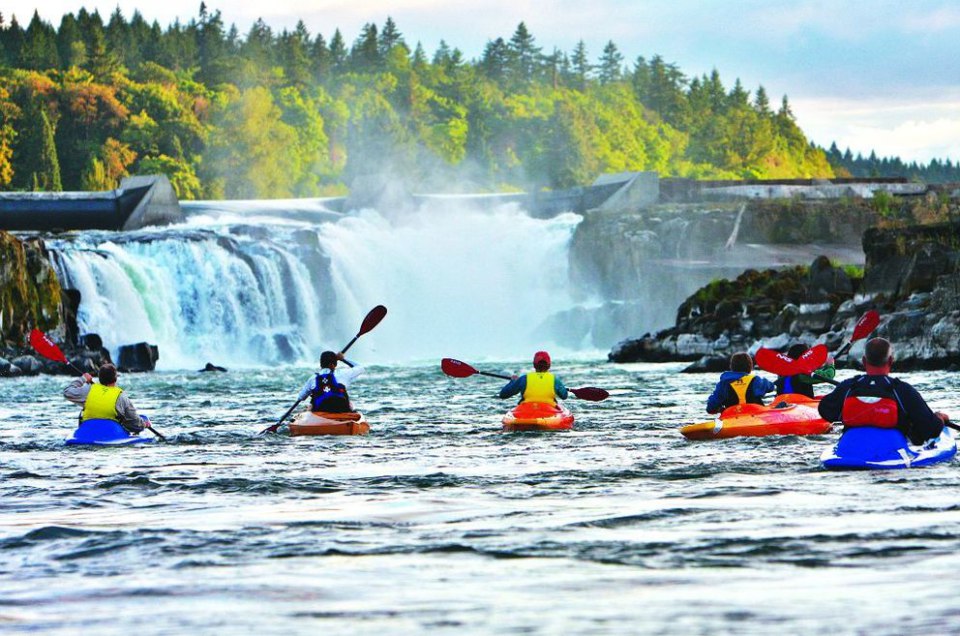 Extreme kayaking for the win. Photo courtesy Mt. Hood Territory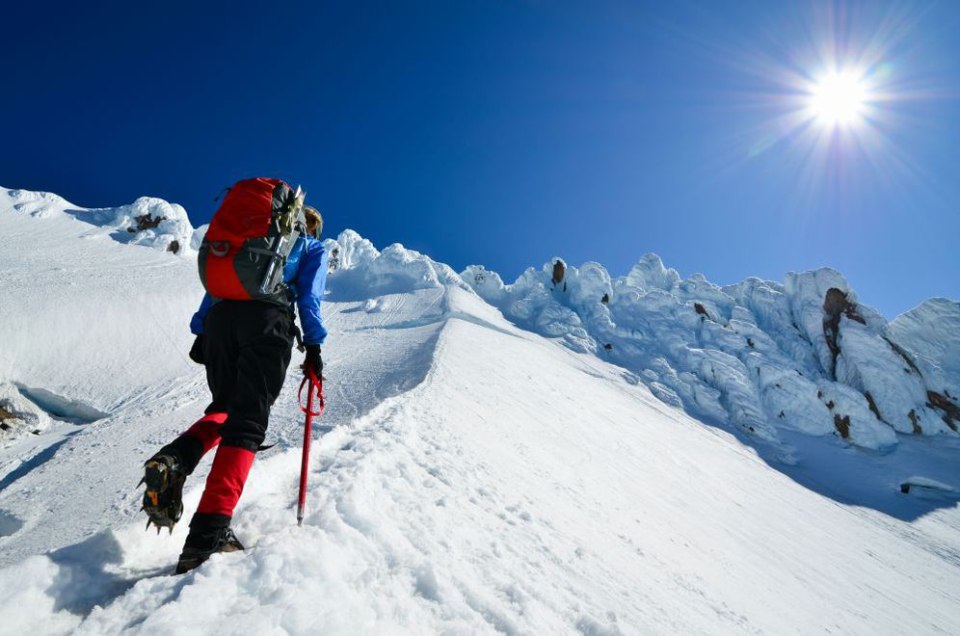 Cool even in the summertime. Photo courtesy Mt. Hood Territory
At first glance, Mt. Hood seems so calm and peaceful. Then you get a little closer to it and you realize you're actually in the heart of the adventure capital of the Pacific Northwest.
Everything becomes a bit more thrilling in Mt. Hood Territory. It's like your adrenaline starts to pump the minute your plane touches down in Portland. My theory? There's something in the air that makes you come alive.
Whether you're looking for water adventures or you'd prefer to tackle the mountain peaks for yourself, finding adventure in this part of Oregon is as simple as one…two…three…
Hit the water
From Trillium Lake to the winding Columbia River to the serenity of Willamette Falls, Mt. Hood Territory is a treasure trove of gorgeous rivers, lakes, and streams. Fly-fishing, kayaking, and rafting don't sound very extreme at first, but, then again, eNRG Kayaking has a gift for transforming the ordinary to the extraordinary. Pontoon rafting, extreme SUPing, and, yes, even kayak fishing become a whole lot more exciting with them.
Take it to the skies
Sure, you could take it easy and soar above the mountain in a peaceful hot air balloon ride, but we prefer to see that as a reward after a day jam packed with adventure. Go ahead and try sky diving for the first time or even try bungee jumping. If you can't decide just what you want to do first (I don't blame you – there's a lot!), head over to The Adventure Park at Mt. Hood Skibowl, pick up an adventure pass, and scream ,"YOLO!"
Go big on the mountain
Towering over all those lakes and rivers at a height so tall it seems to be touching the sky, Mt. Hood is obviously the crown jewel of the area. I mean, they do call it Mt. Hood Territory after all. Nothing is more extreme than climbing to its highest peak at 11,240 feet. Have no mountain climbing experience but still want to try it? Talk with the folks at Timberline Mountain Guides who can help you reach your goal, every step of the way. Go ahead, tiger, show them what you're made of.
Plan your Mt. Hood Territory adventures atwww.MtHoodTerritory.com
Other Voices you might like