Embracing the Spirit of Memphis with The Blog Abroad
EP's Bar and Grill at the Guest House at Graceland. Photo courtesy Gloria Atanmo.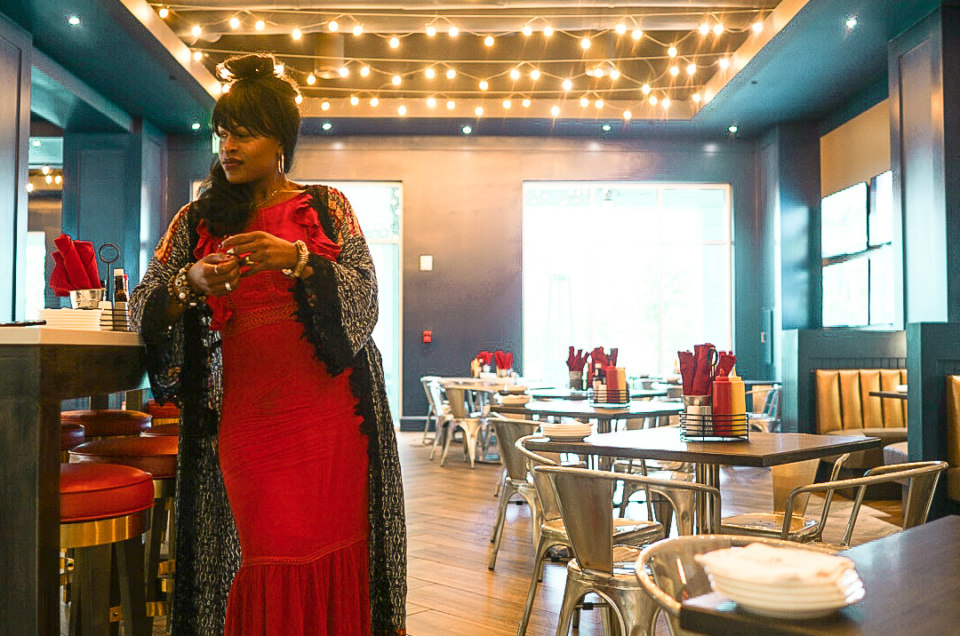 EP's Bar and Grill at the Guest House at Graceland. Photo courtesy Gloria Atanmo.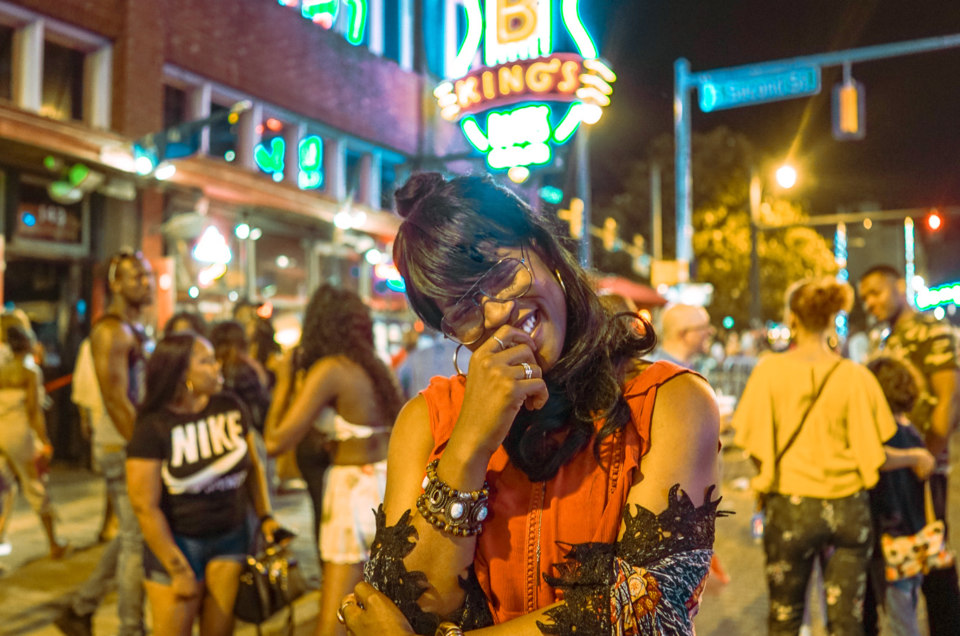 The World-Famous Beale Street. Photo courtesy Gloria Atanmo.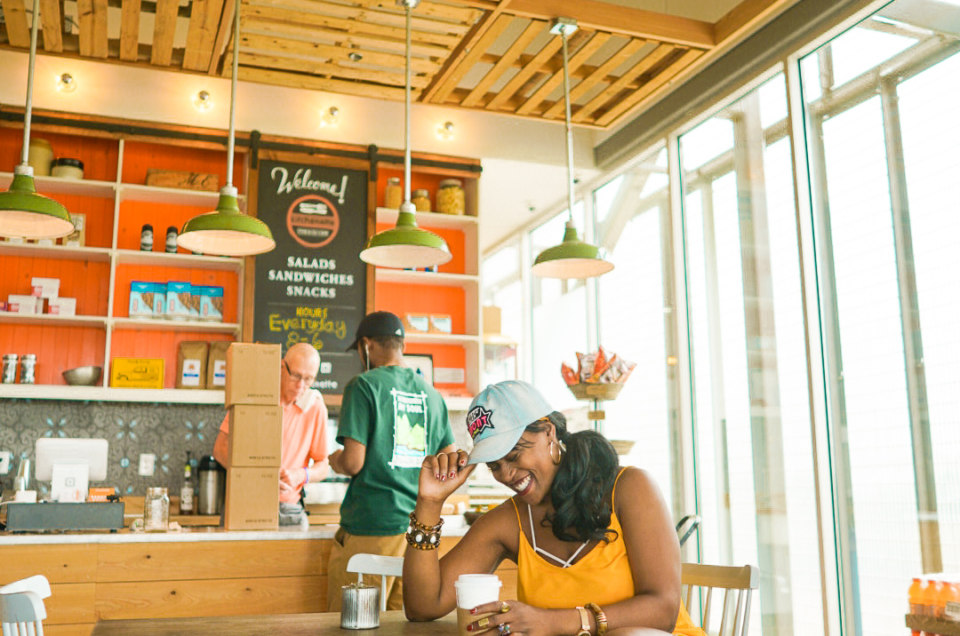 The Kitchenette at Shelby Farms Park. Photo courtesy Gloria Atanmo.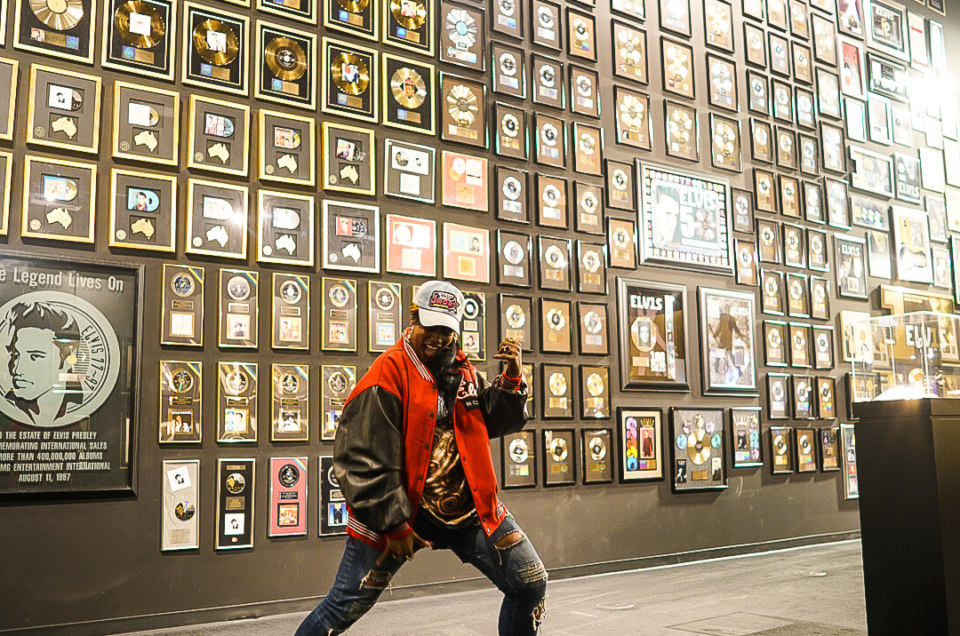 Elvis Presley's Memphis. Photo courtesy Gloria Atanmo.
Gloria of The Blog Abroad has been traveling the world nonstop for the past five years and counting. She's not trying to tick destinations off her bucket list though. Instead, she's aiming to truly experience and embrace them all and becoming a true citizen of the world as a result. That sort of mentality is important for experiencing the American South, especially for a place like Memphis. The funky, colorful city is best experienced at a slower pace, so visitors can soak up everything it has to offer. That means spending extra time perusing the area's many museums, especially at the Rock 'N Soul Museum, savoring every bite of every meal, and really listening to rhythms and riffs on Beale Street. Gloria did just that on her recent trip and is sharing her favorite moments with us today.
Hey there, Gloria. Thanks for joining us! Tell us about yourself and how you got into this wonderful world of travel blogging.
Hi! Thanks for having me! Blogging in general, I've actually been doing since I was 11! So needless to say, it's a big part of my life and I've always loved sharing my thoughts, stories, and journey with others. So when I set out on an indefinite journey to travel the world back in 2013, it only made sense to create a new blog where I focused on traveling! And voila, five years later, it's somehow become my full-time job. Life really comes full circle!
How would you describe your travel style?
Though there is no right or wrong way to travel, because some people prefer all-inclusive resorts, others only know the life of backpacking. I'd say I fall somewhere in between. I love to scope out a new destination through the people mostly. Then I love to explore the nightlife or music scene. After that, I devour the food, and then try to burn it off by hiking to a nice view for sunrise or something. I've recently started getting into more safaris and wildlife, so that's also been a fun change of pace!
You've traveled to many places all across the globe and you actually came to Memphis from Oman(!). What do you think makes Memphis so unique?
The south is known for its hospitality and nurturing spirit from locals, and without a doubt, that was the first thing that stood out.
I went for a bike ride at the Shelby Farms Park and when my bike broke down, a father and son saw me struggling, immediately came over to help, and had the son get on all fours trying to see if he could fix it. Eventually they alerted a staff member and a new bike was brought to me a few minutes later! That type of warmth was felt all throughout my time. Memphis isn't a city where you keep to yourself. Just doing grocery shopping, women would make a joke out loud in such an inviting way that I just felt a part of everyone's conversations. It's truly a special place, and I felt so welcomed.
We saw you had the opportunity to experience the music scene that the city is known for. What are your top three rock and roll moments in the home of the blues?
The music scene is magnetic, and all throughout Beale Street, there's a multitude of spots to check out depending on your music taste. I started at Alfred's for some live music, then ventured down to Rum Boogie Cafe for some jazz and blues, then finally ended at B.B. King's Blues Club! I loved how uninhibited people were to get up and dance. Often time on my travels, I'm the only one on the dance floor, but in Memphis, it was so nice to always share the stage with other music-lovers!
Memphis has quite a unique history. What museums are worth a visit?
Definitely check out the National Civil Rights Museum! And give yourself at least four hours to truly experience every room and stage of history. It's an emotional place, and as hard as it was to get through it, it was such a humbling and necessary reminder that our worst days are behind us, but there's still so much work to do.
My second favorite was the Stax Museum, and I recommend it for any music lover, because you really get a chance to contextualize how much the south birthed some of our favorite genres in music today.
And of course, a visit to Graceland is a must to catch a glimpse into the life of Elvis Presley and his legendary career and legacy. If you have more time, also check out the Pink Palace Museum, The Rock 'n' Soul Museum, and the Cotton Museum. It's a museum-lover's heaven, honestly! So many amazing places to check out!
A trip to Memphis isn't complete without barbecue or fried chicken. Where were the best eats around town?
Correct! And I don't think anybody would've let me leave Memphis without stopping by the well-known Central BBQ spot for the best barbecue in town! I also highly recommend Alfred's on Beale, Corky's Ribs & BBQ, The Rendezvous, A&R Bar-B-Que, Leonard's Pit Barbecue, and Cozy Corner Restaurant.
Not gonna lie, I may or may not have gained 5 pounds on this trip, but I look at it as a souvenir and investment in my overall happiness, ha!
You have an eye for capturing details. What were your top Instagram-worthy spots?
Shelby Farms park is filled with luscious greenery, a lake, and a cool bridge that all make for instagrammable content. But I think my favorite shot came from Beale Street, because you can really see how much life is happening below me, as I was looking down from the balcony on Alfred's.
It sounds like you had the ultimate Memphis experience! Do you have any special tips you'd like to share?
Embrace, engage, and have fun with the culture! The south, and specifically Memphis, is such a unique region of the U.S. It's a microcosm of the charm, warmth, and beauty in this nation, and it was so great getting to come back to the States and get to know a place on a personal and community level.
Special thanks to everyone at Travel Mindset and Memphis Travel for making this trip so special! Bring your best friend, your partner, or your children down to Memphis, and get ready for a rock and roll of a good time!
You heard Gloria – it's time to head to Memphis this year! Check out the content on Gloria's blog for all the tips, tricks and hacks to the area's local attractions and hidden gems (especially those museums!) so you can craft the perfect itinerary! Don't forget, you can even stay at the same hotel as Gloria. Click here for more information about the Guest Hotel at Graceland. It's Elvis approved, baby.
*Interview conducted by Corinne Edmiston
Other Voices you might like