East Tennessee Bro-Trip (A Twist on the traditional Road Trip)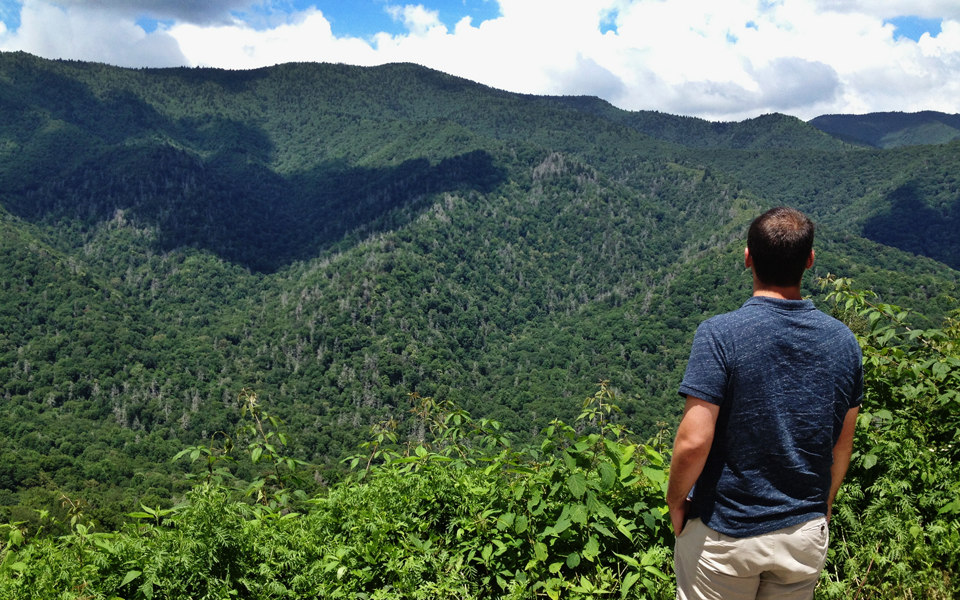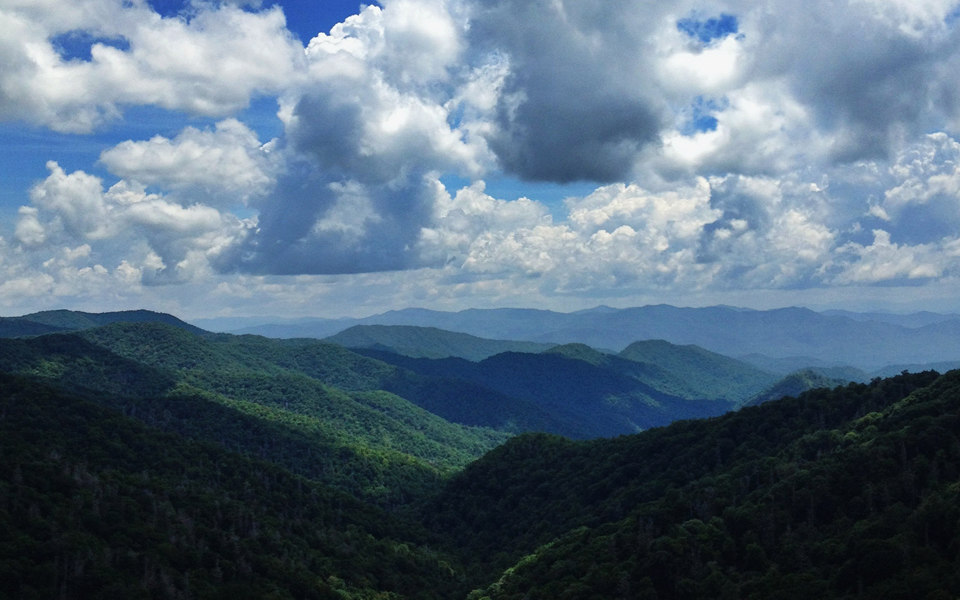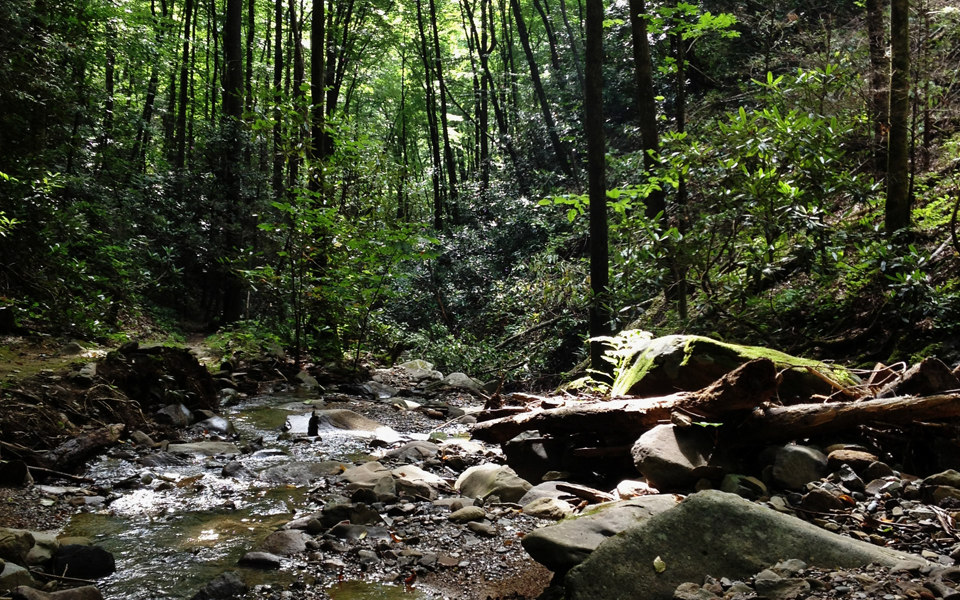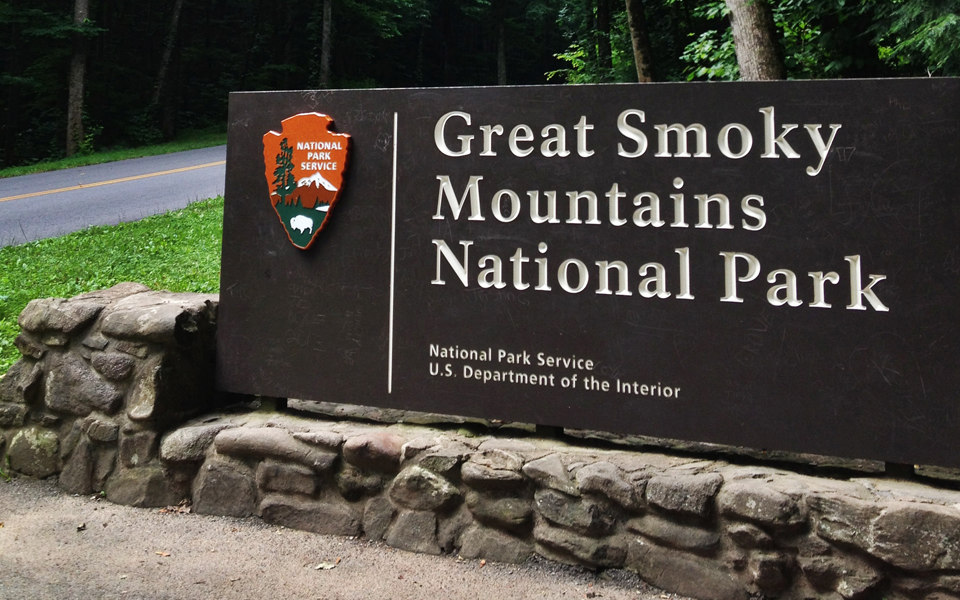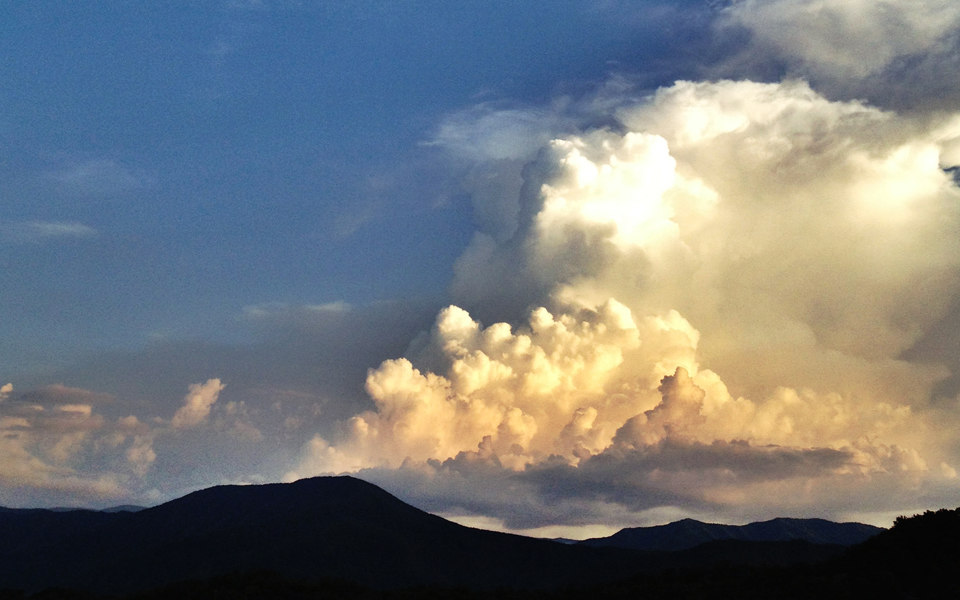 A few days off can do more for your mind than you can imagine. An old college buddy of mine, Tyler, and I set off to take a break from our lives and explore the nature around East TN.
A "bro-dtrip," if you will.
Our first destination was Gatlinburg. Part of the experience of the city is the land that surrounds it, so I've got to strongly recommend you find a scenic route to bring you in. We were driving up from Atlanta along HWY 441. The first town we came to after crossing the state line was a Native American tourist town called Cherokee, TN. I have a theory—if you see large groups of bikers, you've probably stumbled onto a scenic route that'll kick ass. And Cherokee was packed with leather and Harleys. Score.
The biker theory panned out—the beauty was breathtaking. The roads wound tightly next to the mountains with a thick canopy of bright green summer vegetation overhead. The trees would clear and reveal these epic views of the Tennessee mountains. There are overlooks all up and down that road. Be sure to stop and snap a few pics. We road with the windows down and the radio off, the only sounds were the wind rushing past our ears and the occasional, "Woah. Dude. This is beautiful." (I promise that my use of "bro" and "dude" is limited to use only in front of a select few of my college buddies. I digress.)
We took a detour off HWY 441 to drive to Clingmans Dome. At an elevation of 6,643 feet, this is the highest point in Tennessee. There's an overlook tower on the top of Clingmans dome that offers a full 360 degree view of the vast landscape that surrounds you. The climb is only half a mile, but it's steep. Another tip. Bring a jacket—while Gatlinburg was a toasty 90 degrees on the day of our visit, Clingmans Dome was a frigid (relatively) 60 degrees at 11 AM in July. Tops. The views are unbeatable, though. We read that you can see for over 100 miles on a clear day.
We drove into Gatlinburg (a short 25 miles away from Clingmans Dome,) dropped our luggage off at the hotel and headed out for a bit of exploration. We'd planned to go horseback riding, but learned that the weight limit was 225lbs. I'm 6'6" and Tyler is 6'3" and we were a bit too big for the horses. We heard from many that this was a fantastic way to see the nature, so I'll go ahead and pass on that recommendation.
Tyler and I were set on going rafting, so we trekked west of Gatlinburg 45 minutes until we reached Hartford, TN. Here you can raft the Pigeon River. The upper section is for the daredevils looking for an adrenalin rush with class III & IV rapids that cut through the mountains. The lower section is a slower paced rafting trip that still shows off the beauty of the scenery without the threat of being involuntarily thrown from your boat. Being the adventure chasing guys that we are, we opted for the more exhilarating experience.
We were outfitted with our gear, loaded up onto a bus, and dropped off up river. Our guide told us about how river rafting first began. Moonshiners in the Smoky Mountains wanted a way to transport their goods down the rivers but the treacherous water conditions made the trip to risky. Several fearless entrepreneurs took to the water to learn paths in the rivers that could allow safe transport of the moonshiner's precious cargo. Now this guide was trusted with getting another kind of precious cargo down the river. Me.
We took the first ¾ of the rapids like seasoned champs. I was confident. This was only my 4th time on a whitewater adventure but I was obviously a pro. Another class 4 rapid? Yolo. Our rafting guide asked us if we wanted to try "surfing," a move where you positioned yourself on a type of current that allowed your boat to stay stationary while water rushed over the front. "It'll feel like our boat might flip, but I promise it won't."
He lied. We totally flipped.
The guides went into full crisis aversion mode. It was evident the amount of training these guys had gone through to handle these types of situations safely. I was quickly pulled back into another boat in our convoy and watched as the rest of my soaking wet boat mates were yanked up to safety. Talk about an adrenaline rush. We finished out the journey on the river without a hitch and made it back to dry land intact and on a high. If you're looking for adventure, I doubt you'll find anything quite this speed in the area.
The Great Smoky Mountain Forest has to be one of the most scenic places in the states. And the beauty was everywhere. Tyler and I hiked down the trail located at our hotel high in the mountain. Tyler, a scientist with a keen eye, kept stopping me to check out a unique plants and groupings of brightly colored mushrooms that dotted the trail. At the end of the trail, we stumbled on a rushing creek that ran through the forest.
We got our feet wet, laid back on the rocks, and stared at the giant rock face that stretched high into the sky across the creek. We hadn't seen a person in hours and the solitude combined with seemingly endless forest made us feel small in the best way possible.
Other Voices you might like