Drink Your Way Around Nova Scotia
The sole still at Ironworks Distillery, photo by Lola Augustine Brown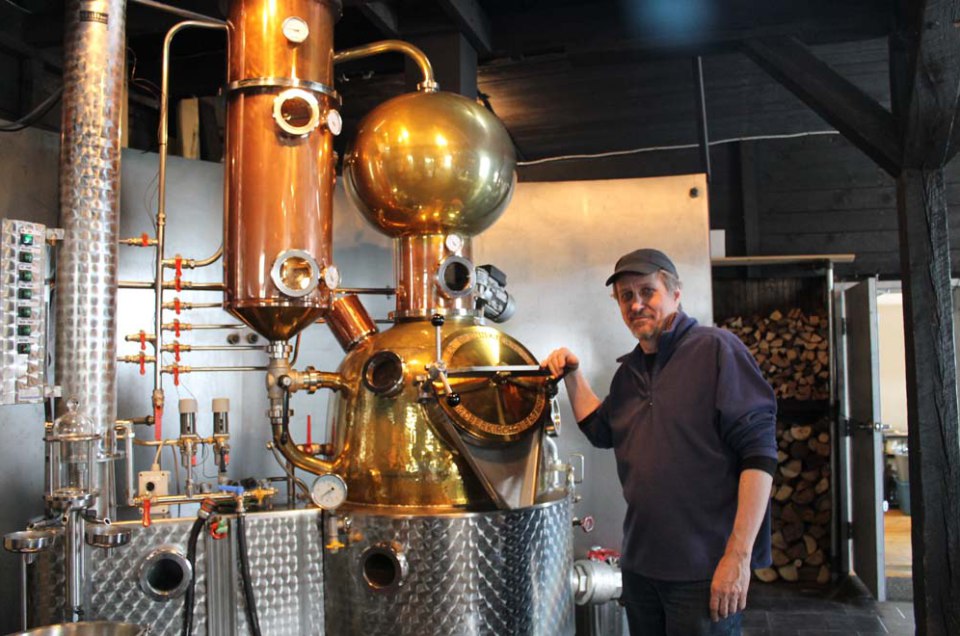 The sole still at Ironworks Distillery, photo by Lola Augustine Brown
Maritimers know how to party, and with that comes a serious amount of respect for booze and enthusiastic support for all that is brewed and distilled locally. Here's where to find some of Nova Scotia's finest local manufacturers of alcoholic beverages:
The Glenora Distillery, Cape Breton
Locals are very proud of the fact that Canada's only single only malt is produced at the Glenora Distillery, and it's a pretty damned good dram that they make too. Nestled into postcard pretty countryside by a babbling brook, the distillery has a charming little inn, bar and restaurant on site (which is grand, because if you over-indulge, you're not too far from a bed). The food on site is excellent, and most nights there is a fiddler and piano player serenading dinner guests with Celtic tunes. A night at Glenora is a warm and authentically Cape Breton experience. Tours and whisky tastings run every hour.
The Glenora Distillery is located at 17 Macdonnell Lane, Inverness, Nova Scotia
The Alexander Keith's Brewery, Halifax
Although they don't actually brew on-site anymore, the historic themed tour offered at the old Alexander Keith's Brewery is pretty fun and does culminate in a theatrical rendition of a party in an 18th century beer hall. This was one of the first breweries in North America, operating since 1863, and the tour has actors guiding you through the city's history from then to present day (which is interesting, but they make you wait to get to the beer). Tours run every 30 minutes in the summer, and every hour in the winter months.
The Keith's Brewery is located in the Old Brewery Market, 1496 Lower Water Street, Halifax.
Ironworks Distillery, Lunenburg
Since 2009, Ironworks has been producing very fine small-batch liquors and spirits in an old blacksmith's shop in historic Lunenburg. Batches are made using one still at a time, and incorporating local ingredients wherever possible. Regular products are vodka and rum (both very tasty) and then they have specials such as apple brandy and cranberry liquor. There are no tours, but the still is right there by the cash register and staff will happily pour you healthy sized free samples so you can taste test all their products.
Ironworks Distillery is located at The Blacksmith's Shop, 2 Kempt Road, Lunenburg.
Jost Vinyards, Malagash
This multi-award winning winery has a store and gift-shop open year round, and between June 15th and September 15th offers complimentary winery tours. There's a deli in the winery store, and in the summer they have a BBQ set up. Jost Vinyards holds events for wine lovers throughout the year, check their website for details.
You'll find Jost Vinyards at 48 Vintage Lane, Malagash.
Garrison Brewing, Halifax
Located down by Pier 21 and the Seaport Market, the Garrison brewery is pretty cool and an intimate location. They do have brewery tours that are more like parties – you need to get a group of ten people together willing to chip in $12 each, then they open up after the store closes for your own personal tour group (they even encourage you to bring your own CDs). If you're a microbrew fan, it's worth getting a gang together for a boozy soiree.
Garrison Brewing is located at 1149 Marginal Road, Halifax.
Other Voices you might like