Discover the Soul of Memphis with Oneika Traveler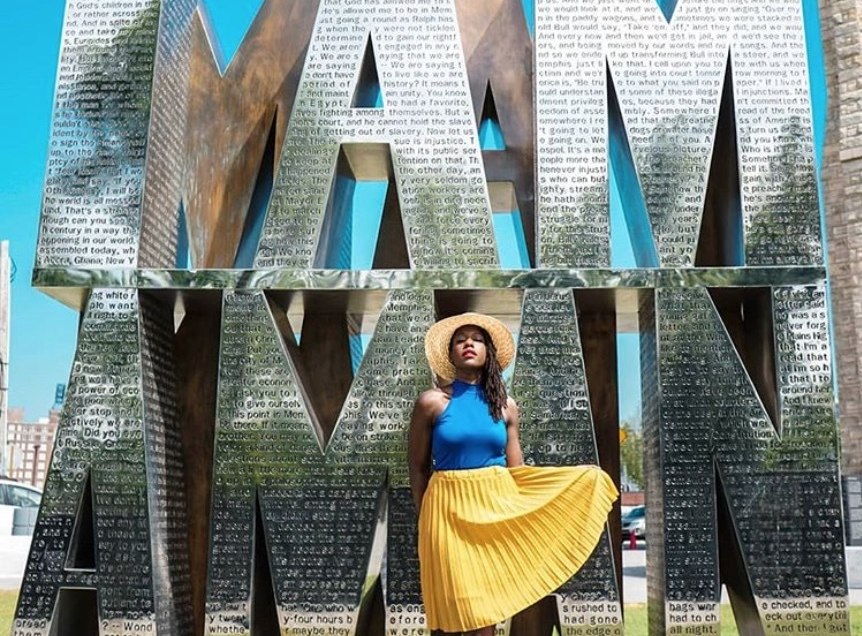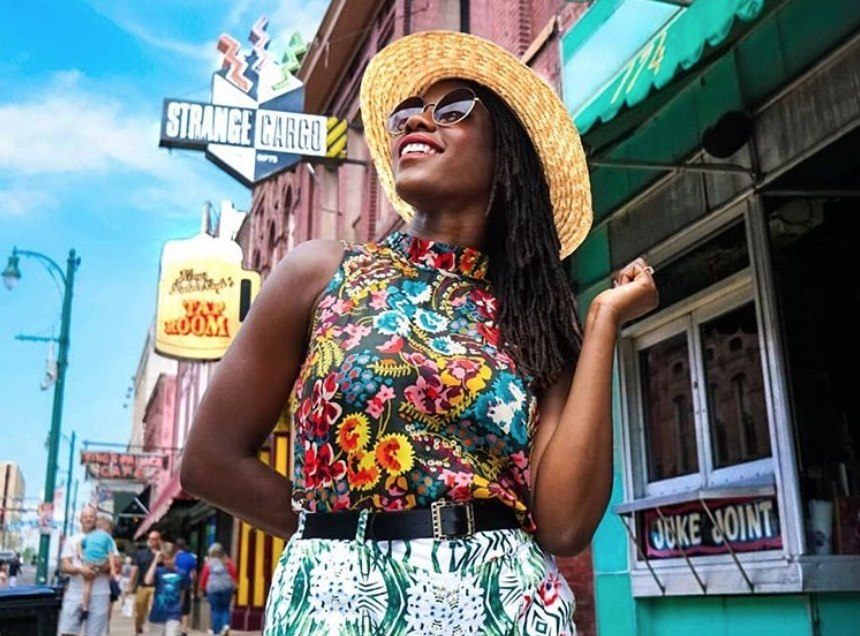 If you want to discover the full scope of a city but only have a few days to do so, Oneika Raymond can help you out. The former full-time educator turned Travel Channel host is a master at uncovering the best of a city — anywhere in the world, so it was a no brainer to send her to Memphis, Tennessee. With only 48 hours in the city, Oneika managed to find the best museums, finest restaurants and coolest music venues. In fact, you could even say she found the city's soul along the way.
Hi Oneika! Thanks for joining us today! Can you tell us a bit about yourself and how you got into travel writing and photography?
Thanks for having me!  I was born and raised in Canada, but my parents are from the beautiful island of Jamaica.  I caught the travel bug when I did a year-long study abroad in France. I loved it so much that from there I went on to spend another nine years overseas, living in France for a second year, then spending eight more years in Mexico, England, and Hong Kong.
While I had a full time gig in education, I always kept up a travel blog.  While it started as a way to keep family and friends updated about my travels, it soon became a passion project which allowed me to chronicle my travels as well as develop my skills in writing and photography.  It also began to attract a following and generate income, so by the time I relocated to New York City two years ago, I was able to leave my career in education and pursue travel writing and photography full time.
How would you describe your travel style? Has it changed over the years?
I love meeting people and exploring a destination through culture (and to a lesser extent, food). My travel style is fairly relaxed— I rarely have a set itinerary because I like to see where my encounters and explorations lead me.  While I've always done this, I've become even more relaxed about trip planning in recent years.  I like to absorb a place naturally, whereas in the past I was more invested in ticking attractions and experiences off mental checklists.
You recently got back from a quick weekend getaway trip to Memphis, Tennessee. What were some trip highlights?
Memphis is rich in music and black history— both are things that I love!  A big highlight for me was going to the National Civil Rights Museum.  While it was painful and raw to see the atrocities African Americans have faced in (such recent) American history, the museum was an important building block in my understanding of what it means to be black in America.  I also enjoyed indulging in soul food at Alcenia's.  It was divine!
Memphis is a city that loves to celebrate just about, well, everything with music. What were some of your favorite music venues you found around town?
Bar DKDC was popping!  Marcella & Her Lover performed the night I was there, and I was hypnotized by her voice.  She's so talented! I'm not familiar with the "swamp soul" genre of music she plays, so I enjoyed getting to experience it firsthand.
You cruised around town a couple of different ways: by trolley and by bike. How easy was it to explore Memphis that way?
It was extremely easy to get around Memphis using their trolley and bike systems.  However, I was surprised at how easy it was to get around by foot, too. Walking is by far my favorite way to explore a city, so I did that whenever possible. However, the new Explore Bike Share program in Memphis makes it incredibly easy to get around the city.
For first timers to the area, what are some not-to-miss museums?
 The National Civil Rights Museum and the Memphis Rock 'n' Soul Museum are not to be missed!
What about places to grab a bite? What are your top recommendations for travelers?
Alcenia's gives a good intro to soul food and is exceptionally good value as the portions are MASSIVE.  Gray Canary shows the upscale, new American cuisine side of Memphis that most travellers are likely not familiar with.  And of course, no trip to Memphis is complete without having barbecue!  I had some at The Rendezvous, and it was finger lickin' good!
As a photographer and videographer, you have an eye for catching some great spots around town. What are your top five Instagram moments in Memphis?
 Memphis is surprisingly scenic.  In no particular order, here were my fave photo spots:
The colourful murals on South Main
Along Beale Street with all the neon signs in the background
In front of the I AM A MAN monument
At Beauty Shop restaurant in Midtown
At Railgarten
Are you ready to discover the soul of Memphis like Oneika did? Check out the content on her blog for all the tips, tricks and hacks to the area's music venues, vegan delights, and hidden gems so you can craft the perfect itinerary! 
*Interview conducted by Corinne Edmiston
Other Voices you might like