Paris Then and Now – 5 Places, 5 Photographers
Paris by Robert Doisneau: Yu-min Wang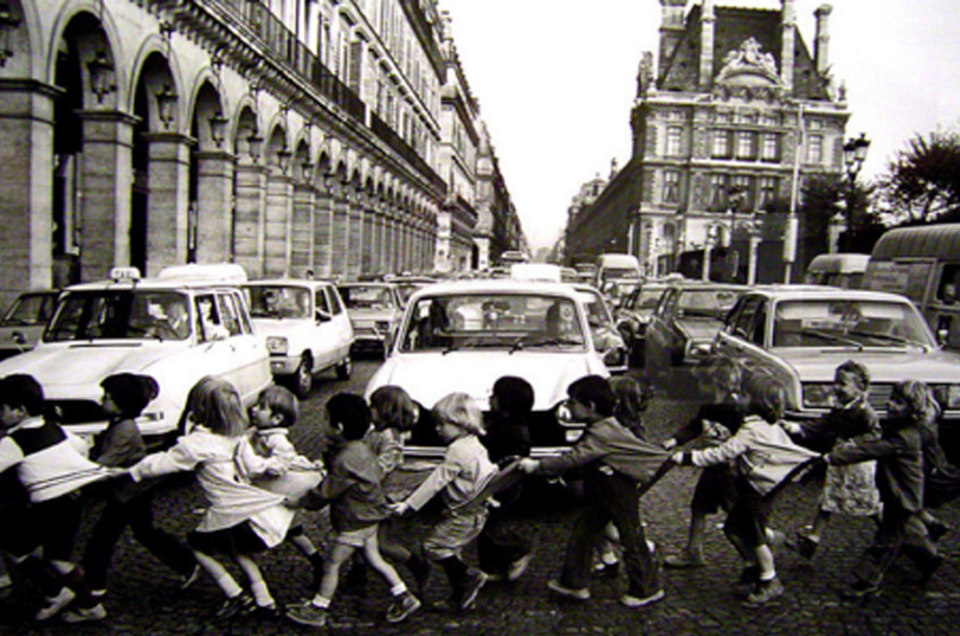 Paris by Robert Doisneau: Yu-min Wang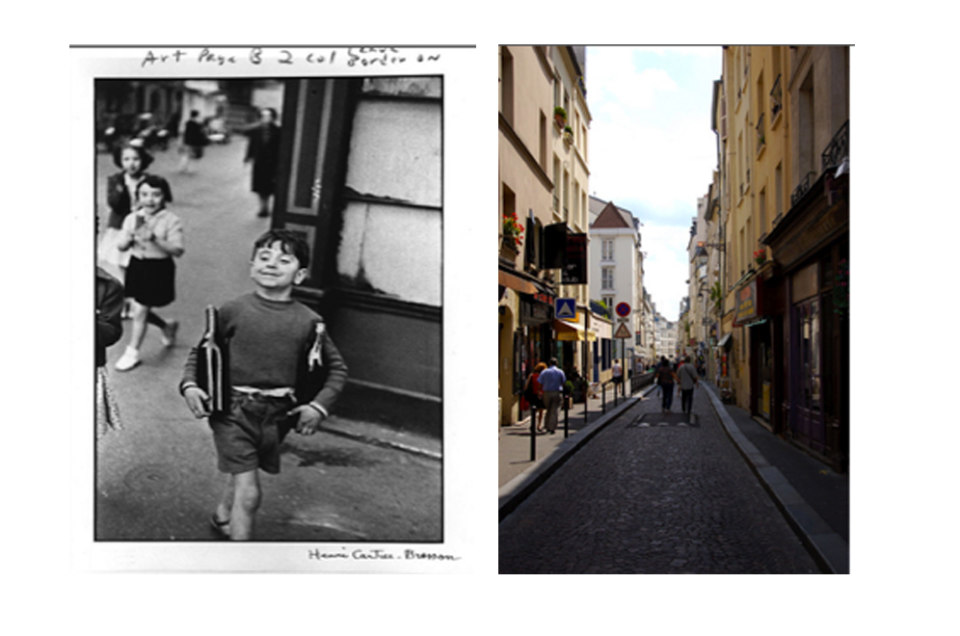 La Rue Mouffetard (Cartier Bresson): Shimona Carvalho, Florian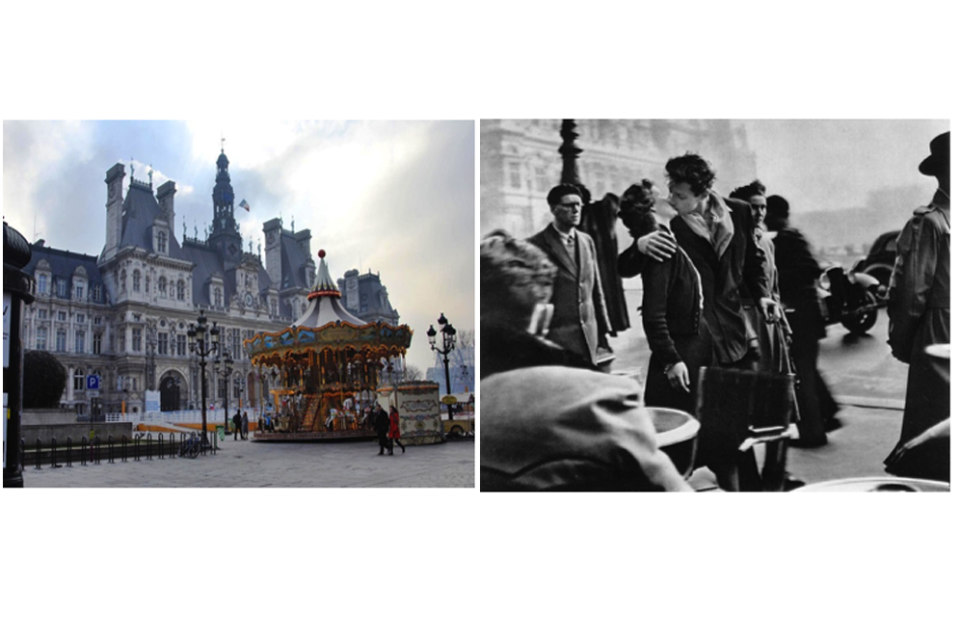 L'Hotel de Ville (Robert Doisneau): Fernando Mandujano, Kait jarbeau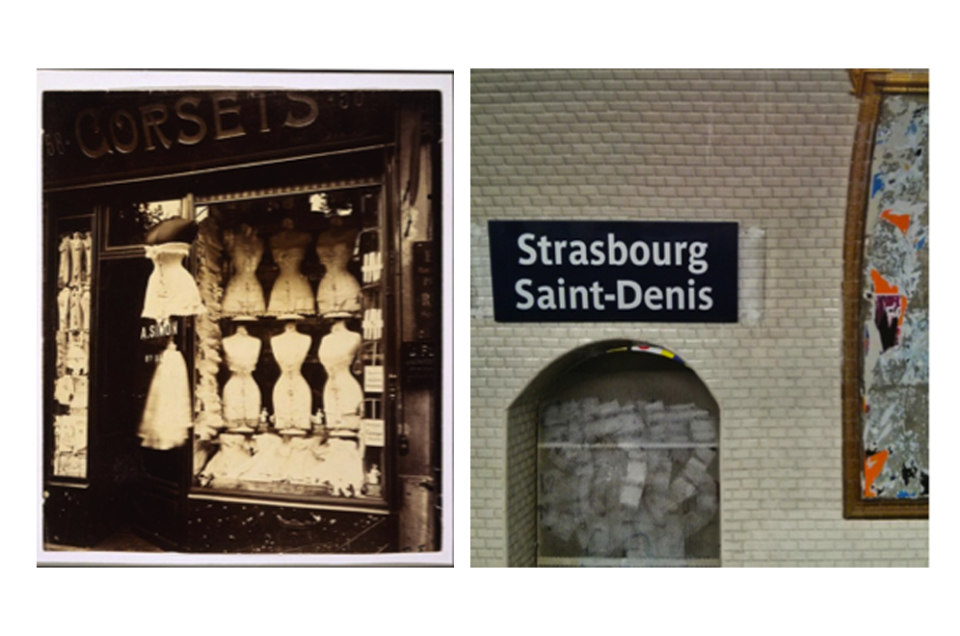 Boulevard de Strasbourg: George Eastman House and Hubert Figuiere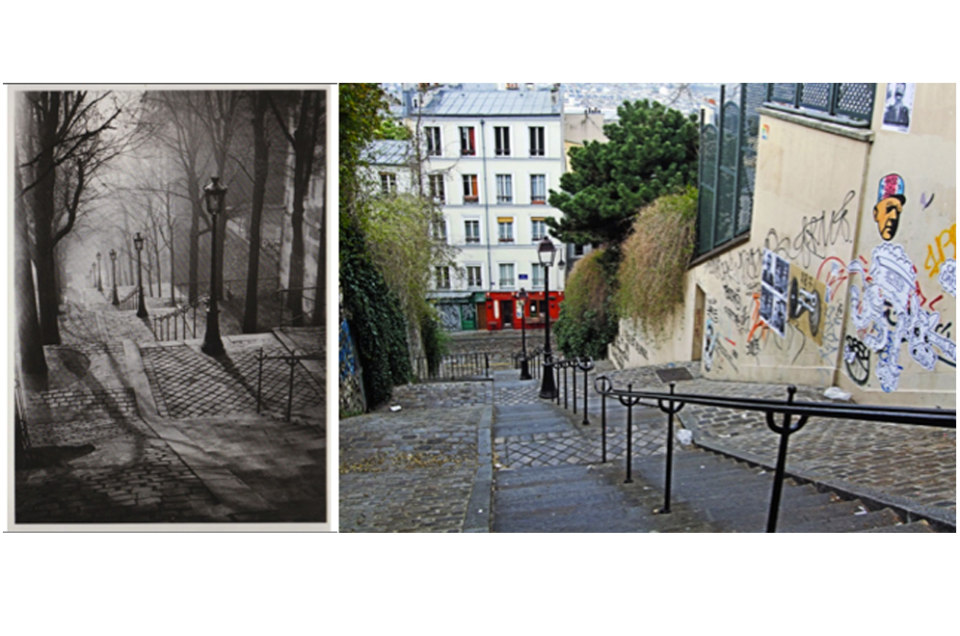 The Steps of Montmartre (Brassai): Michelle B and Jim Linwood
Paris is probably one of the most photographed cities of all time. The City of Light was the perfect setting for many of the photographers from the 1920s to the 1950s, who were commissioned to capture kisses, everyday scenes and corners of the city. From the beautiful Belleville to the bohemian and narrow streets of the Quartier Latin, here is a tour to explore Paris "then" and "now."
Cartier Bresson: The Streets of Paris
Henri Cartier-Bresson travelled the world and captured some of the most romantic spots of French society. He was a member of the famous photography organization, The Magnum Agency, capturing important artists such as Picasso or Henri Matisse. One of his most famous photographs was taken at the lively Rue Mouffetard, on the left bank of La Seine. In this image we can see a little boy carrying a bottle of milk, a great example of his quest to capture the "everyday moments" that Cartier Bresson wanted to communicate through his work. He was considered the father of the Photojournalism and today, any Photography enthusiast can visit his foundation at 2, Impasse Lebouis.
Going to La Rue Mouffetard? Don't forget to visit Hemingway's house, not too far from this old street. (74, Rue du Cardinal Lemoine)
Robert Doisneau: Romantic Paris
Robert Doisneau became famous for capturing a couple kissing across from L'Hotel de Ville. He was the expert at immortalizing kisses on the streets of Paris and took the genre Poetic Realism to another level. His photos encourage us to live out our romatic fantasies everyday. It is said that Robert Doisneau took photographs with his heart and tried to show that Paris was not necessarily real life as indicated by his statement, "The world I was trying to present was one where I would feel good…" Today, a visit to town hall square in Paris will be likely result in a young couple pretending they are standing in front of Doisneau's camera trying to recreate that special moment.
Going to La Rue de Rivoli? Don't hesitate to pop in at Le Pompidou.
Eugene Atget: The old Paris
It is said that Eugene Atget failed at painting, which is why he decided to have a go at Photography. His images convey stories of great sensibility as he captured the Parisian morning light in most of his work of old Paris. If you get the chance to visit the chaotic Strasbourg Saint-Denis, which runs from La Place de Republique to La Gare de L'Est, will can enjoy a landscape of discount stores and hundreds of African hairdressers spicing up life. Not far from there, you can also get to Grands Boulevards, the epicentre of life during the 18th and 19th centuries, full of hubub and cafes.
Going to Strasbourg Saint- Denis? Avoid the touristy center of Parisand by staying at hotel Alane, (72, Boulevard De Magenta), not too far from this lively, surreal street.
Brassai: Paris by night
Parisians really struggle to answer the following question: Is the city more beautiful by day or at night? For Hungarian photographer Brassai, the dark skies of Paris inspired many of his collections. Among his images we can find shots of interiors of hotels, beautiful spots such as la Place de La Concorde and extravagant street graffiti. The night, the narrow streets, the brassieres, and the couples in love were the basic ingredients for his success, who captured the different angles of Paris and the spirit of each quarter: the elegance of the Rue de Rivoli and the magnificence of main attractions like the Eiffel Tower or The Arc de Triomphe. But if there is one photograph of Paris that left Brassai´s mark on the world, it is Les Escaliers de Montmartre (1930), perfectly depicting the charm of the bohemian streets of Paris by night.
Going to Montmartre? Don't leave Montmartre without visiting Le Musée de la Vie Romantique (Hôtel Scheffer-Renan, 16 rue Chaptal, 9e – Free entrance)
Other Voices you might like