Wining and Dining in Gatlinburg, Tennessee
WineFest Gatlinburg, Tennessee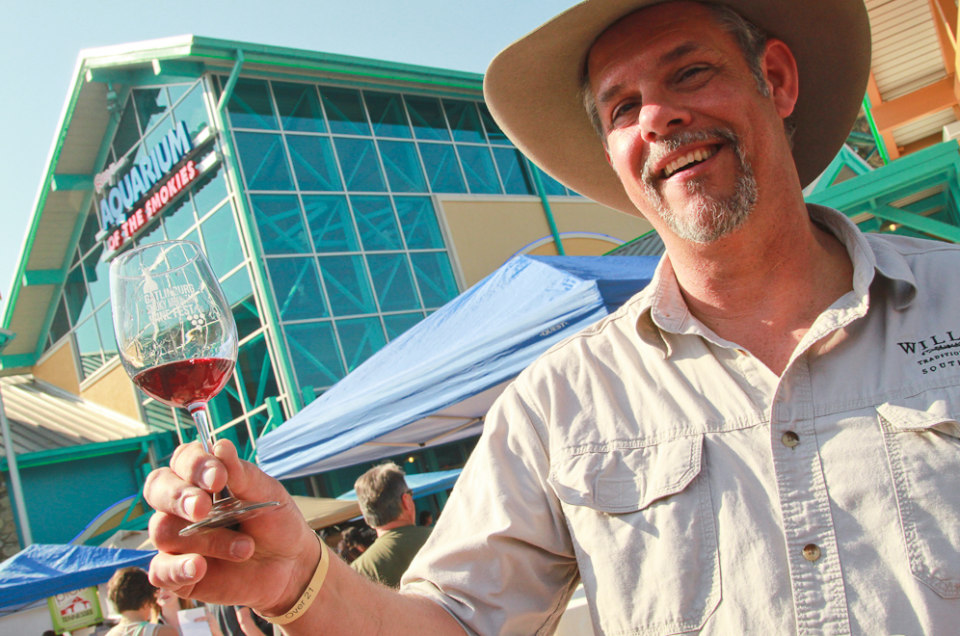 WineFest Gatlinburg, Tennessee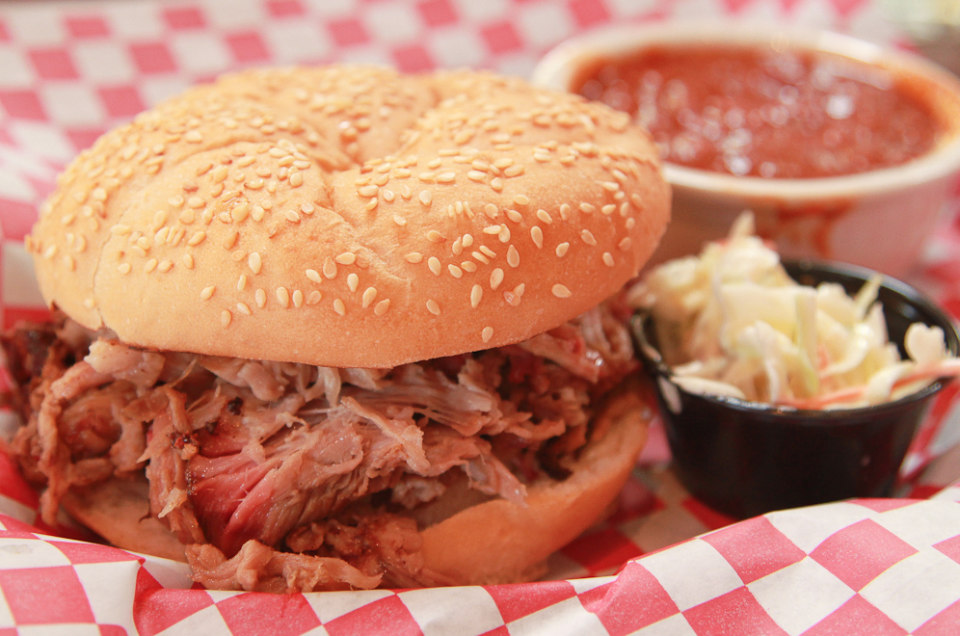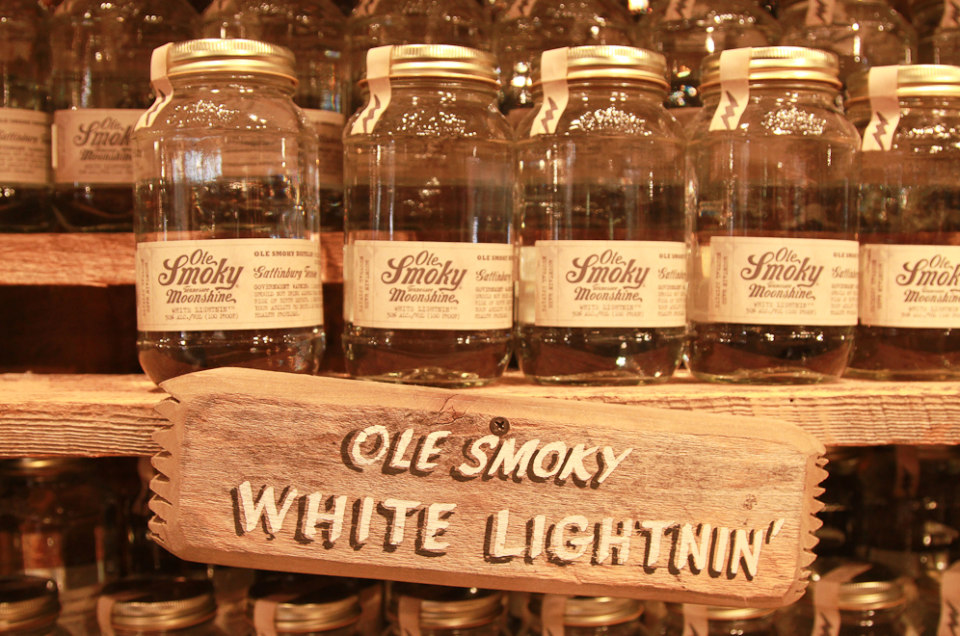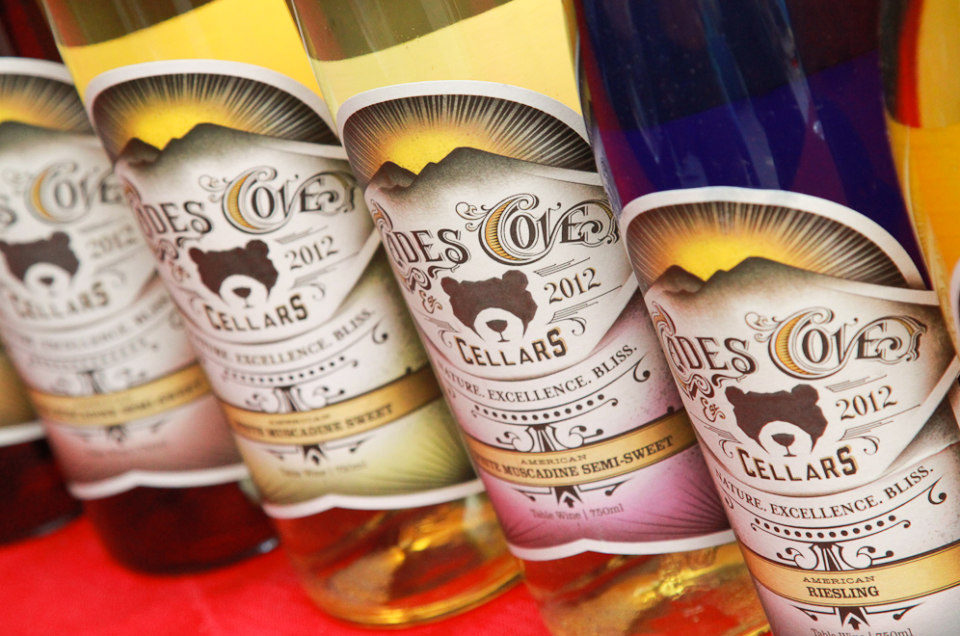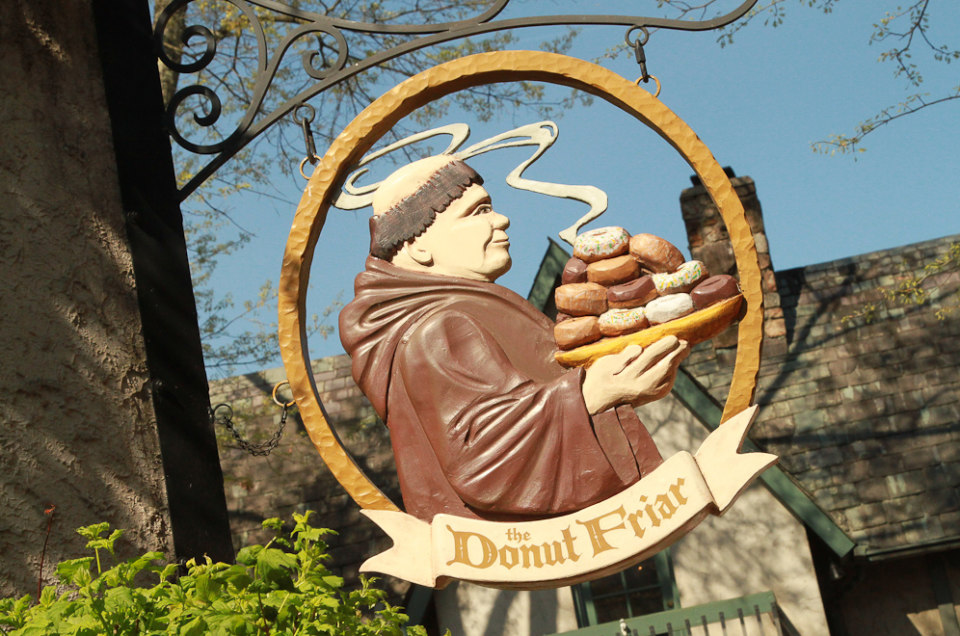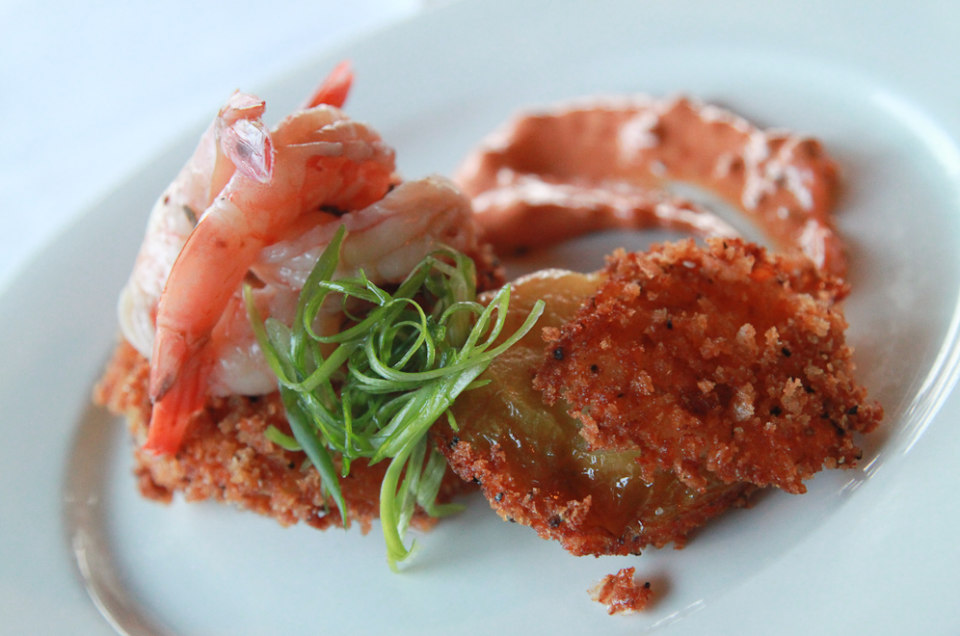 Dinner at Buckberry Lodge, Shrimp topped with fried green tomatos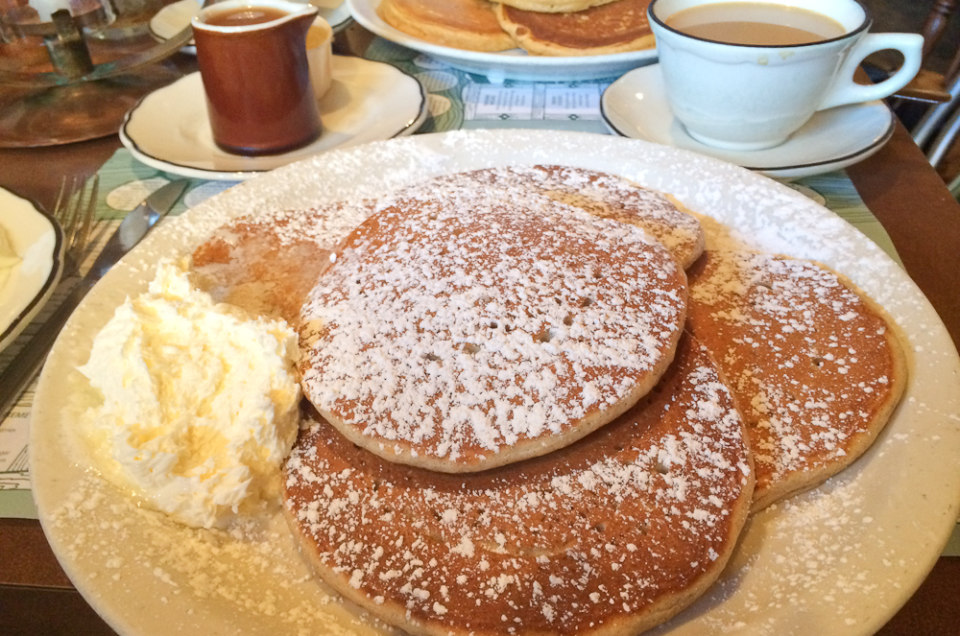 Pancake tasting at Pancake Pantry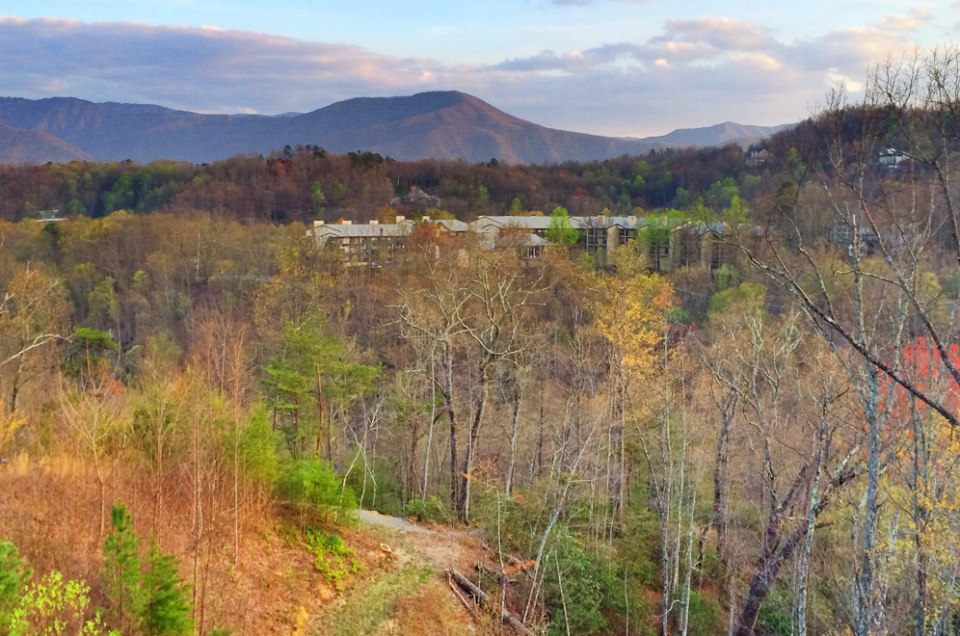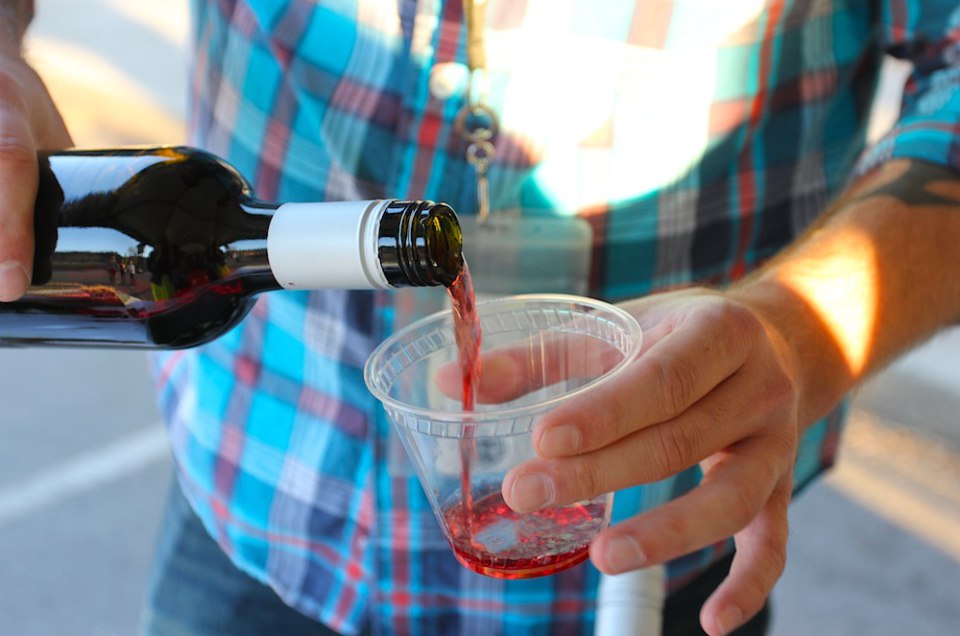 As a child growing up in Tennessee, I always envied my friends whose parents frequently packed them up in the family SUV and headed to Gatlinburg for a long weekend away.
In the summer, they'd go for the hiking and biking in the expansive Great Smoky Mountains National Park. In the fall, it was always for the foliage, a kaleidoscope of autumn hues peppering the hilly terrain. Winter was reserved for skiing, ice-skating and other cold-weather fun atop Ober Gatlinburg.
Don't get me wrong: We took a lot of vacations, too; we just tended to migrate to the coastal areas instead. But the great thing about being an adult is the ability to go wherever the heck you please—and on your own terms.
A few weeks ago, my friend Jade and I did just that: Thirty-something, Southern-born gals with a love for food and vino, we made our base in the 4,000-person town for the Gatlinburg Smoky Mountain Wine Fest, during which we sampled dozens of varieties from all over the state in one afternoon (and tasted plenty of small bites, too). But we didn't stop our epicurean adventures there: We made it our mission to cram as many meals as possible into the remaining 48 hours.
First stop: good old-fashioned Southern barbeque at Calhoun's. While technically a chain, Calhoun's opened its first outpost in nearby Knoxville the year I was born, and a return visit brought to light so many fond college memories of eating pulled pork down by the river beside Neyland Stadium. I was happy to discover that the food is every bit as tasty as I recall from my undergrad days, and the service just as friendly.
When we were full of smoked meat, we headed next door to Smoky Mountain Brewery, a favorite spot among locals. That particular day, the brewery featured 10 regional beers on tap, so Jade and I ordered a flight in order to taste as many as possible (we needed to be able to make an informed opinion, after all!). That night, dinner at Three Jimmy's continued our culinary journey through Gatlinburg: A full rack of ribs and a peach moonshine margarita had me ready to change into my fat pants and go to bed.
The following morning, we got high on sugar at the The Donut Friar, tucked away from the main drag among the European-style buildings of The Village Shops, and fueled up on caffeine, as well, because it was time to get our shine on. The latest trend to sweep the region, (legal) moonshine is plentiful in this East Tennessee corridor. Gatlinburg boasts four distilleries and three wineries, so we paid visits to Ole Smoky Tennessee Moonshine and Davy Crockett's to sample delights like apple pie and sassafras shines and even whiskey-soaked cherries, all packaged appropriately in Mason jars. Locally, there's also Doc Colliers and Sugarlands Distilling Company, that we are saving for a return visit. (Hey, you can't cram everything into a single weekend, though we certainly tried!)
If you're hungry after all those libations, there's no dearth of good places—like Cherokee Grill & Steakhouse or Hungry Bear BBQ—along the Parkway, the bustling street which bisects the town. There are also plenty of sweet spots like Kilwins or Fudge Shoppe of the Smokies to satisfy any indulgence. We, however, wanted to save room for the ultimate feast: dinner with a view at The Lodge at Buckberry Creek.
Just three miles outside of town, the mountain lodge and its 44 suites are perched high upon the mountain; the restaurant patio—open to non-guests, as well—offers incomparable views of the Smokies. It's definitely one of the priciest meals in town, but also the finest. We started with the fried green tomatoes topped with grilled shrimp, then Jade tucked into the beef tenderloin served over a bed of cheesy grits, while I had no trouble polishing off the pork loin. Dessert was a lavender crème brulee and chocolate molten cake with cinnamon ice cream.
Of course, you can't truly say you've been to Gatlinburg until you've had breakfast at the Pancake Pantry. While the lines are never short, we saved this experience for the final morning on our way out of town and found ourselves seated immediately when we arrived just before 9am on a Sunday (by the time we left at 10, the place was bustling). The jury's still out on whether the sweet potato pancakes trump the sugar and spice, but Jade and I agreed on one thing: Gatlinburg may have a plethora of pancake houses, but this local institution—the first such establishment in town, dating back to 1960—reigns supreme.
Sponsored by Gatlinburg Convention and Visitors Bureau
Other Voices you might like