Learn how to Cook Moroccan Food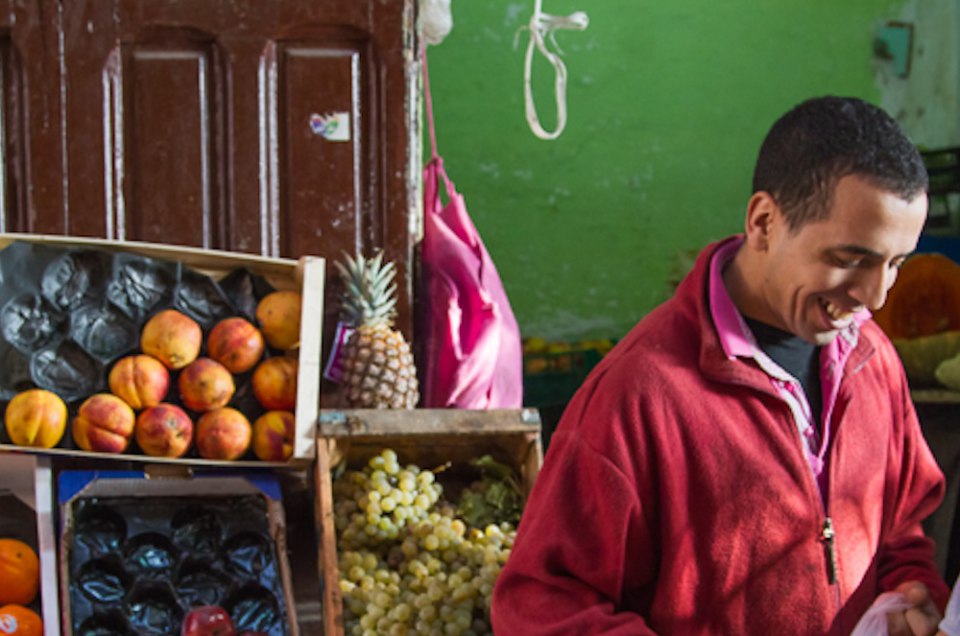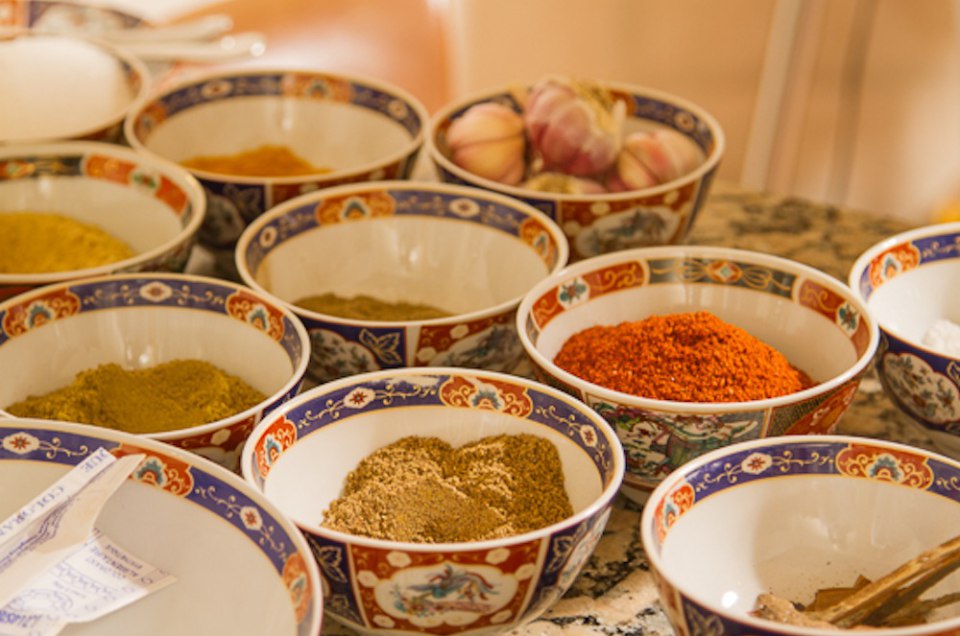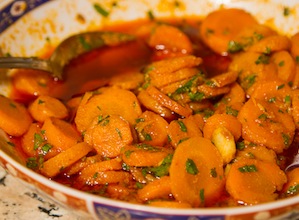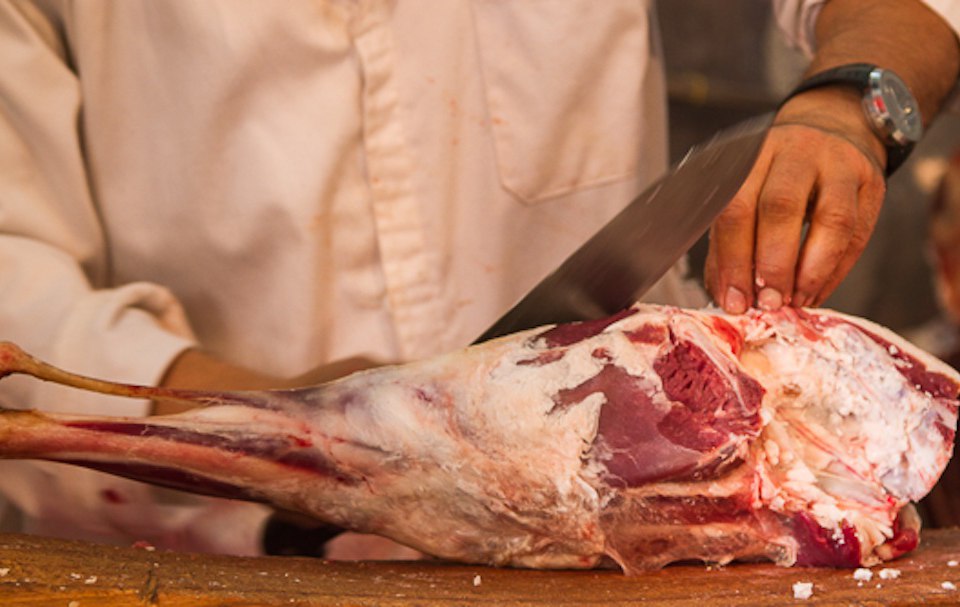 Butcher slicing up the lamb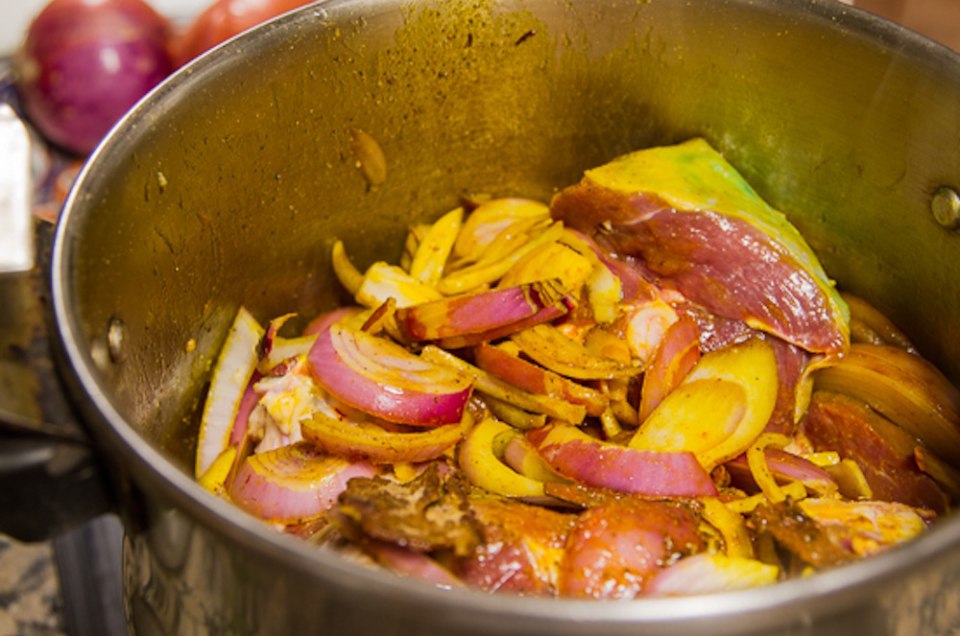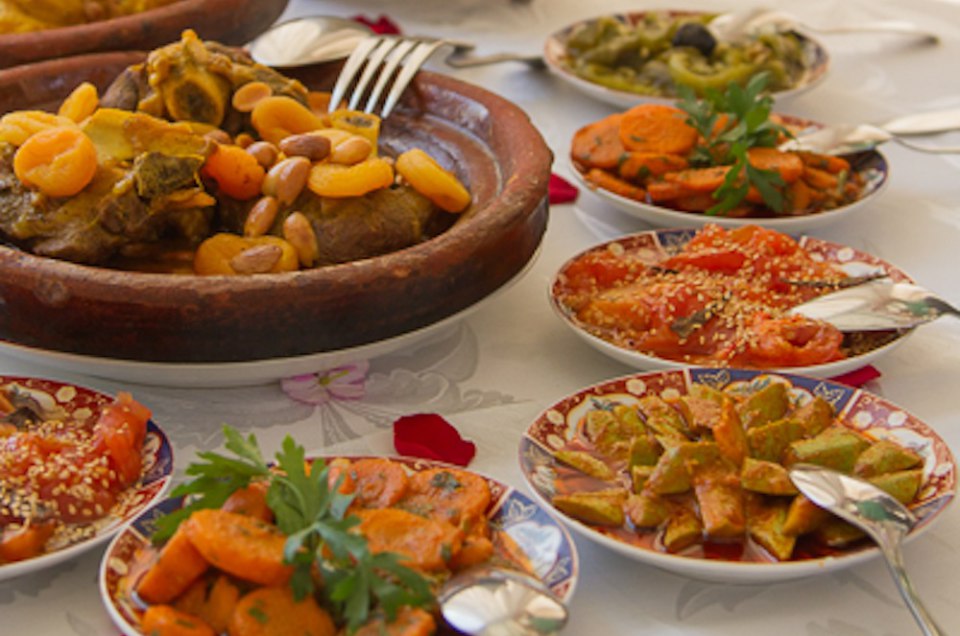 All our hard work paid off with this feast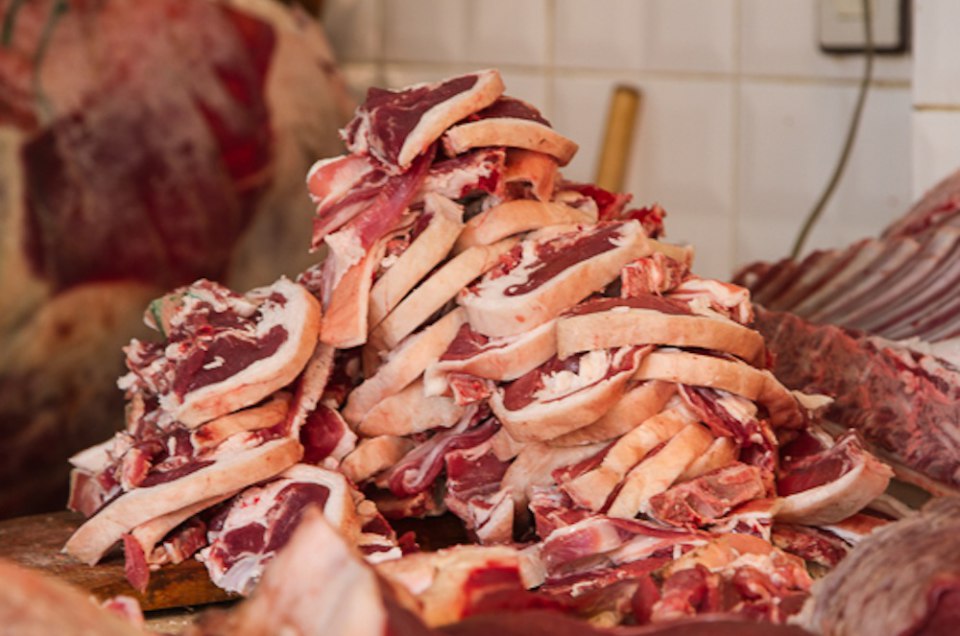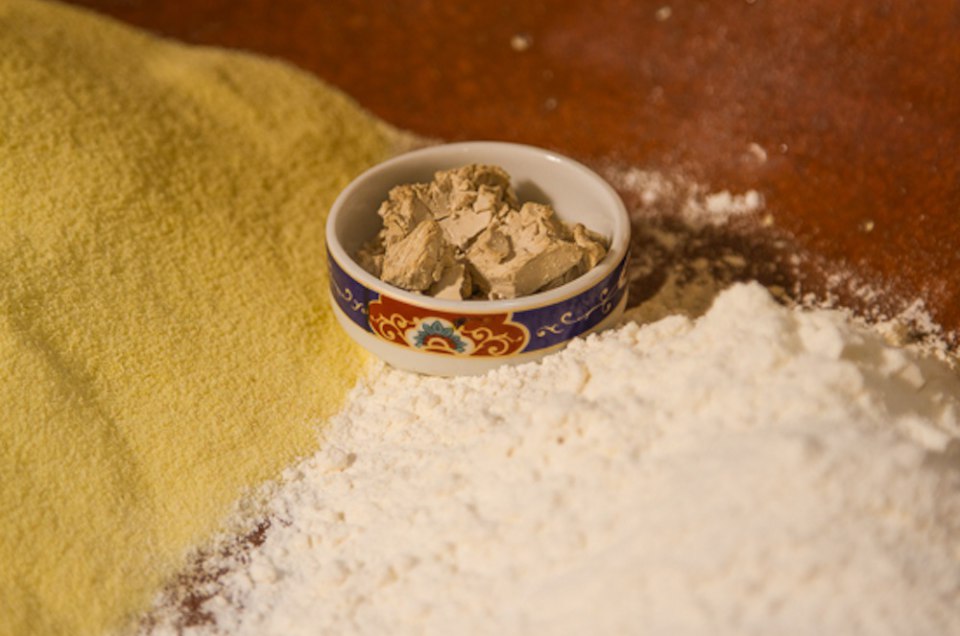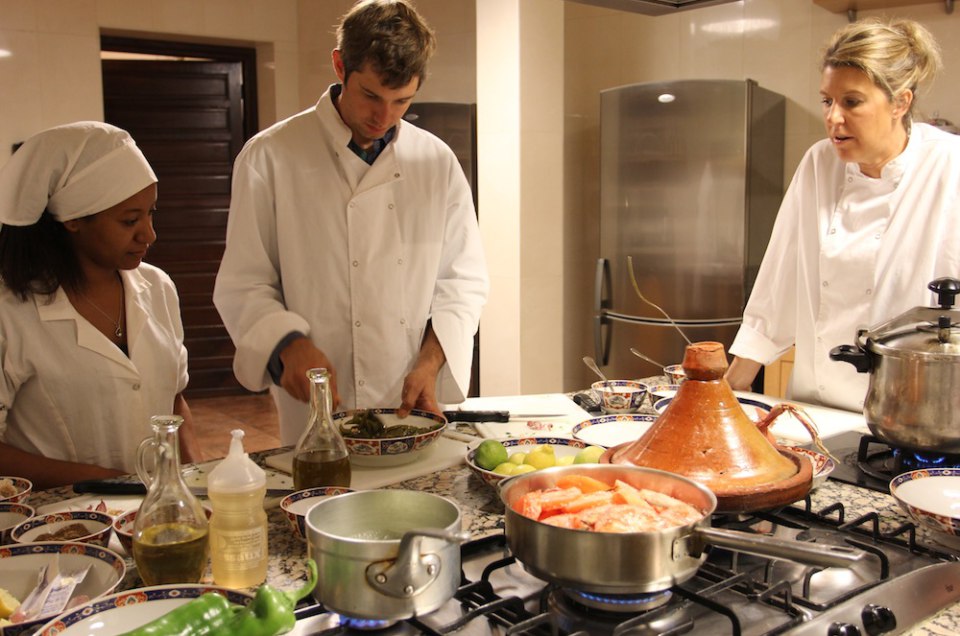 Getting instructions from the head chef
Winding your way through the streets of Marrakech is thrilling and especially so once you've made your way to the narrow alleyways of its souk, the central section of the old city where the shopping and bargaining portion of your trip will begin. Filled with small shops selling everything from scarves to trinkets to fresh produce and meats, the souk is where you will see first-hand how many of the people of Marrakech make their trade.
As a chef, I was most interested in the stalls filled with freshly ground spices and dried herbs, the butchers with fresh meats and the wagons and stalls overflowing with colorful produce.
Being so far from home, I anticipated purchasing only a few spices that would carry well in my bag and would sadly have to forgo the rest. What I didn't know at the time was that just a few streets away, a chef was waiting for our team to arrive to personally take us into the souk and guide us while we gathered the ingredients needed to prepare a delicious lunch for ourselves.
It was a cooking class through the Riad Kniza, a gorgeous Riad in the heart of Marrakech. I've taken many cooking classes in my day – and have taught even more – but this class was unique and unlike any I'd ever experienced. Our chef led the four of us into the souk where she first had us choose the spices and herbs we would use to prepare our meal. Cumin, turmeric, cinnamon and saffron; Moroccans don't hold back when seasoning their dishes. Next we purchased our produce – peppers, tomatoes, carrots, lemons, onions and more. And finally, we visited the butcher. We chose chicken and lamb for our main courses, two common meats used in Moroccan cooking.
Once we returned to our kitchen at Riad Kniza, we donned aprons and got to work chopping produce, charring peppers and cleaning and seasoning the meat. We learned how to cook using a traditional tagine – a pot made of clay with a dome-shaped lid that allows for any condensation to fall to the bottom, keeping meats and vegetables tender during cooking. We simmered apricots with cinnamon sticks, stewed tomatoes with sugar and prepared the dough for bread. Our chef was a wonderful teacher and shared many of her trade secrets with us.
Once our meal was prepared, we were led to the rooftop where we were seated at a table adorned with rose petals and gorgeous Moroccan tableware. We drank mint tea while we waited for our meal to be delivered to our table – and when it arrived, we couldn't believe that it had been our very own hands that prepared something so beautiful. Our main courses were tagine with chicken, lemons and olives as well as lamb with apricots, all served in the base of the same tagine we'd used to prepare it. Carrots with vinegar and herbs, charred peppers with olive oil and sea salt and sweet tomatoes with sesame were my standout favorites. All were delicious, made more so knowing that we'd prepared them all ourselves.
If you enjoy cooking and learning about different world cuisines, this is an experience I urge you not to miss! I purchased a tagine to bring home and, using the techniques I learned in our class, have already prepared several delicious and healthy Moroccan meals at home.
Sponsored by Morocco Tourism
Other Voices you might like