10 Things to Know About Travel in Colombia
Cano Cristales | Photo Credit: Mario Carvajal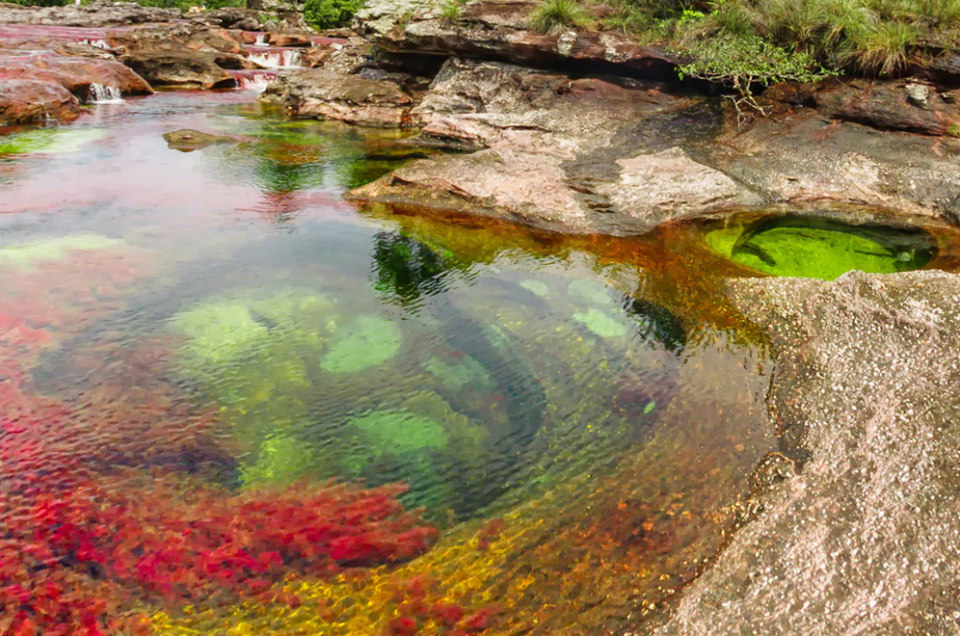 Cano Cristales | Photo Credit: Mario Carvajal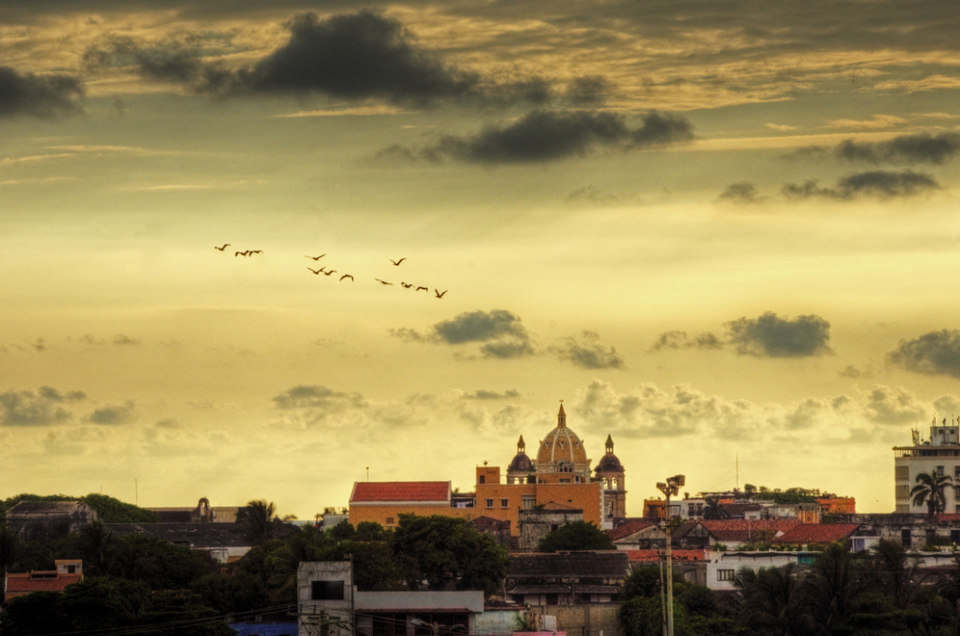 Cartagena | Photo Credit: Mariusz Kluzniak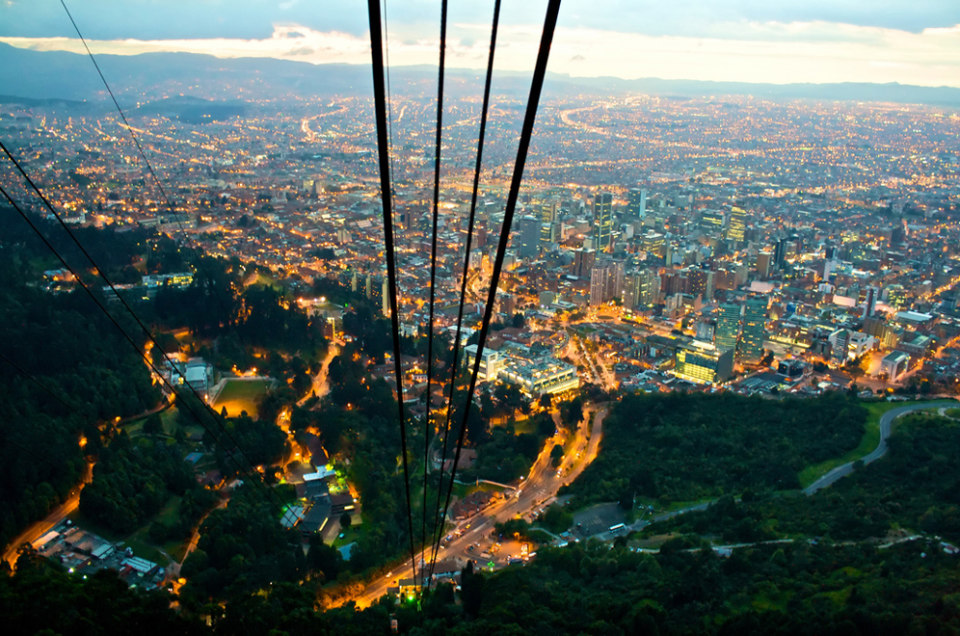 Bogota | Photo Credit: Tijs Zwinkels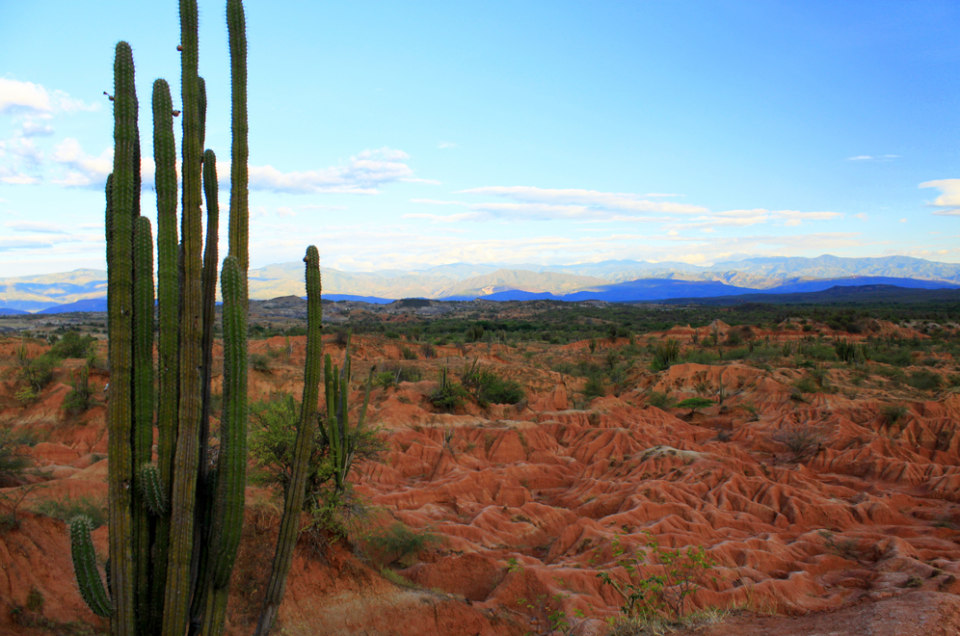 Tatacoa Desert | Photo Credit: Johnathan Hood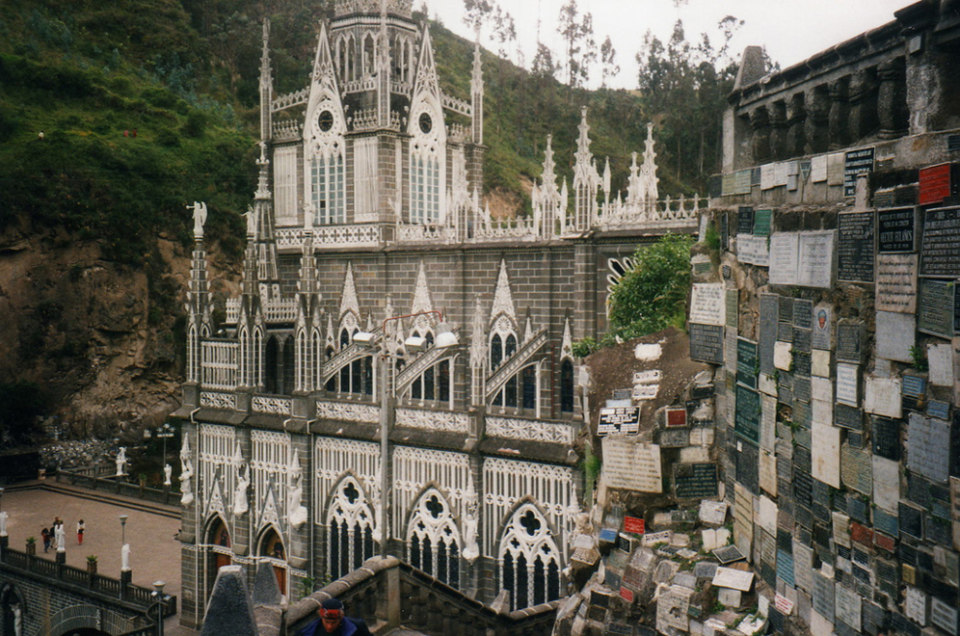 Las Lajas Sanctuary | Photo Credit: David Holt
Over the past ten years Colombia has been moving full-steam-ahead away from decades of internal conflict. Safer and more accessible than ever, Colombia is finally becoming a more mainstream travel destination. The country's major cities of Bogota, Cartagena and Medellin each have their own draws, but here are ten things to know about Colombia as a whole that will help you decide where to go and what to know when you get there.
1. Prize winning inspiration
Colombia's only Nobel Prize winner is author Gabriel García Márquez whose work, including One Hundred Years of Solitude and Love in the Time of Cholera, was greatly influenced by his homeland. García Márquez died in 2014 but there are a number of ways travelers can still see and experience his inspiration. True fans won't want to miss the tours offered by Tim Buendia (a Dutch expat who changed his last name to reflect the book character) in Márquez's hometown of Aracataca. He offers three-day guided tours of the area, workshops and accommodation at Gypsy Residence, a guesthouse he also runs. For a more immersive experience, the Legend of Gabriel García Márquez tour is a customizable two-week itinerary which starts and ends in Cartagena and includes García Márquez related sites before traveling on to Barranquilla, Santa Marta, Tayrona National Park, the Guajira region, Palomino, Minca, and Aracataca.
2. Wave hello to the roadside soldiers
Not too long ago was it unsafe to drive the roads and highways of Colombia because of the risk of a run in with violent rebels or drug traffickers. These days, young soldiers are posted at intervals along many of the main roads to ensure the safety of locals and tourists. In addition to securing the peace, these soldiers are on a public relations mission and nearly everyone will offer friendly thumbs up to passing vehicles.
3. Java break

Despite growing and exporting more than seven million tons of the world's highest quality Arabica coffee every year, most coffee served inside Colombia is terrible. It's called tinto and is available from street vendors plying weakly brewed, super sweetened concoction out of thermoses. Pass on that and head to one of the newer, more highbrow coffee shops popping up. The Colombian chain Juan Valdez Café (which also has international outposts) is especially good, but if you want to stay small batch and local, find a shop in one of the big cities like Pergamino. If you have your heart set on bringing home a pound of authentic beans, head to the country's amply named coffee triangle and book a tour at a working coffee farm called a finca. You'll learn how the beans are grown and processed and have the opportunity to take home some great souvenirs.
4. Small town charm
You may have only heard of the big cities, but Colombia has many more off the beaten path towns to explore. Some are so well preserved that the government actually granted 12 towns special status, declaring them part of a network of Pueblos Patrimonios ("Heritage Towns"). Any traveler interested in colorful Colonial architecture, cobblestone streets, and small town charm should plan a visit to one or all of them.
5. Natural wonders
There are over 50 designated National Natural Parks in Colombia, but stunning natural beauty is not relegated to the boundaries of protected lands. Caño Cristales is a river in the Los Llanos region that's been called the Most Beautiful River in the World. Known as the "Liquid Rainbow," an aquatic plant unique to the area blooms in a spectrum of hues a few months every year. The 125-square mile Tatacoa Desert delivers an arid, eroded landscape and epic night sky because of the lack of light pollution. Yet another must-see is Chicamocha, Colombia's version of the Grand Canyon. Formed more than 46 million years ago, it spans 108,000 acres and is more than 6,500 feet deep, making it a popular place to go paragliding.
6. Get spiritual
Ornate, historic churches are a mainstay across Latin America but Colombia has two of the most unique places of worship. Near the Ecuadorian border, travelers will find Las Lajas Sanctuary, built between 1916 and 1949, that rises 330 feet from the bottom of the canyon. The Guáitara River rages below the Gothic revival structure, which is accessed via a 160-foot-long stone foot bridge. Built on the site of where a miracle encounter with the Virgin Mary is said to have taken place, thousands make the pilgrimage to this Roman Catholic Church every year. Then there's the Salt Cathedral in the town of Zipaquirá near Bogota. While not technically a church since it has no bishop, thousands of people head deep underground into an abandoned salt mine for services every Sunday. The Salt Cathedral is open daily as a tourist attraction and visitors can explore dimly lit walkways past niches and alcoves featuring religious iconography carved out of the salt walls.
7. Made in Colombia
More celebrities and personalities than you think call the country home. The reigning Miss Universe, Paulina Vega, Sofía Vergara,Shakira, and actor John Leguzamo are all bursting with Latino pride as international ambassadors of Colombia.
8. Eat well
Though everyday Colombian food consists of a cheap plate of rice, grilled meat, salad and the artery-clogging bandeja paisa (the national dish, a platter of beans, white rice,chicharrón, carne en polvo, chorizo, fried egg, ripe plantain, avocado, and arepa), the gourmet dining scene is booming. Bogota is the foodie capital of the country and has plenty of places to eat well whether you want authentic BBQ (La Fama Barbecue), French-inspired cuisine (Criterion) or North American comfort foods (Ugly American Bar & Grill). Bogota is also home to Leo Cocina y Cava where lauded chef Leonor Espinosa runs one of the country's most acclaimed and splurge-worthy affairs.
9. Drink up
Colombians love beer and some common brands you'll see are Club Colombia, Aguila, Pilsen, Poker, and Costena. However, more and more Colombians are getting into the craft beer scene and small batch producers are proliferating in Medellin and Bogota. The biggest of the microbreweries is Bogota Beer Company, which has outposts all over the country. In Medellin look for Cervezeria Libre, Apostol, Hellreigel Beer Company, and 3 Cordilleras, while in Bogota seek out Cerveceria Moonshine, Chelarte Casa Cerveza, Cerveceria Statua Rota, and Cerveceria Tomahawk.
10. Spelling counts
It's Colombia, NOT Columbia. Locals are so sensitive to the spelling that they launched an international social media campaign to correct mistakes with the hashtag #itscolombianotcolumbia. Amidst a huge global rebranding effort, we should all make an effort to respect their identity.
Sponsored by LAN Airlines
Other Voices you might like