Chasing Sunsets in Monterey with Travel Photographer Callum Snape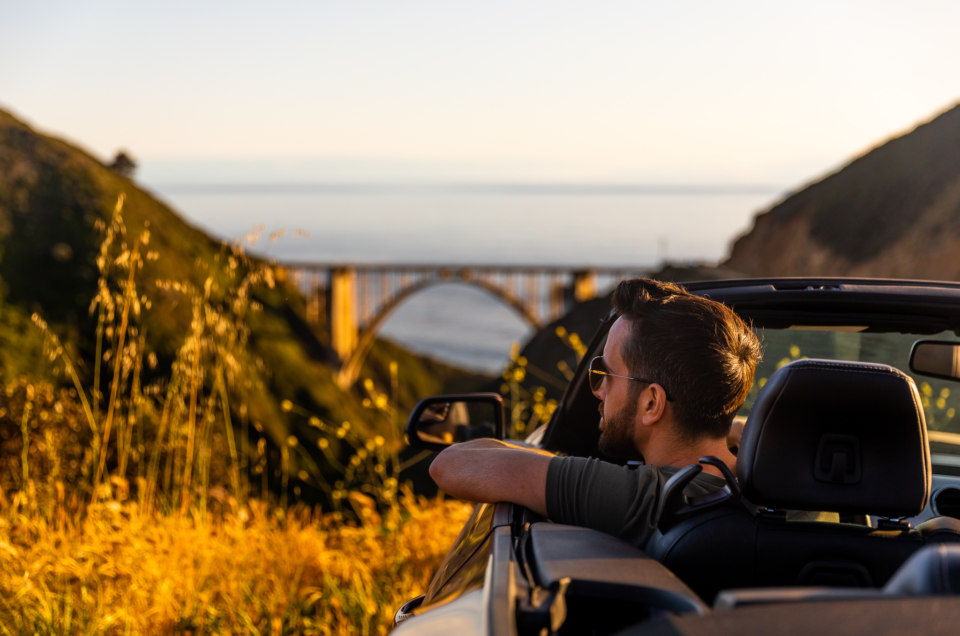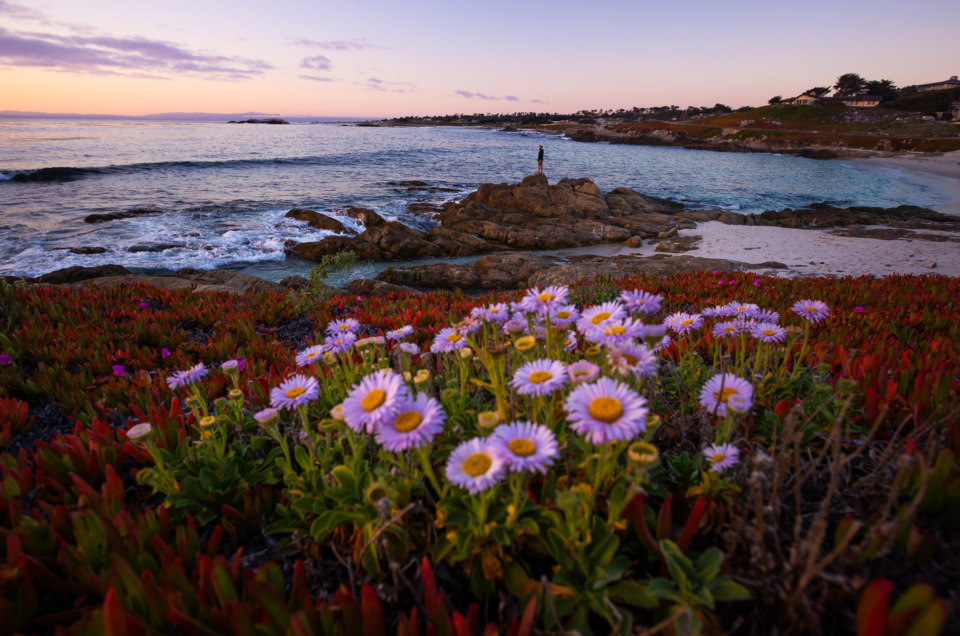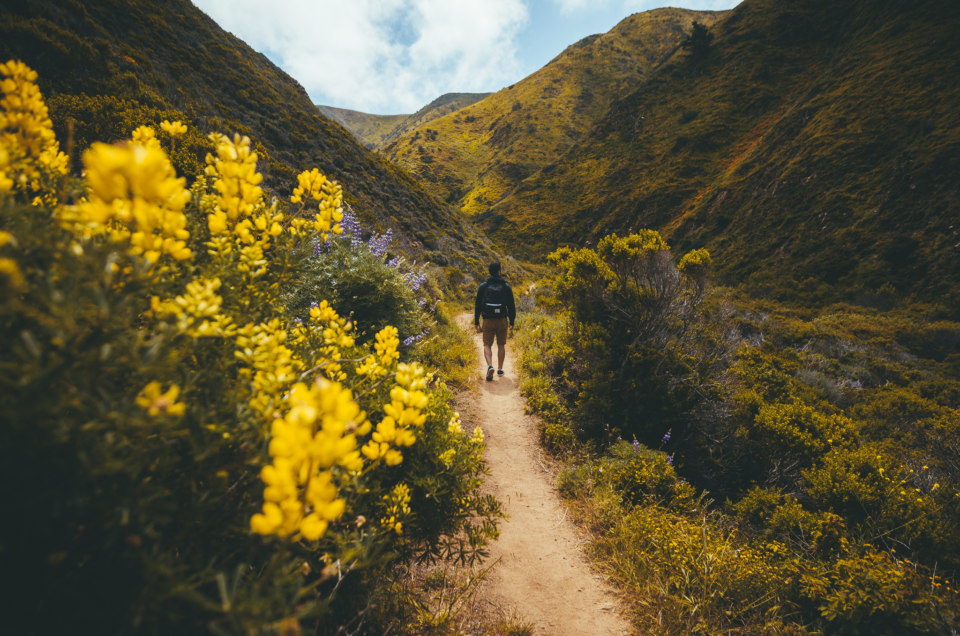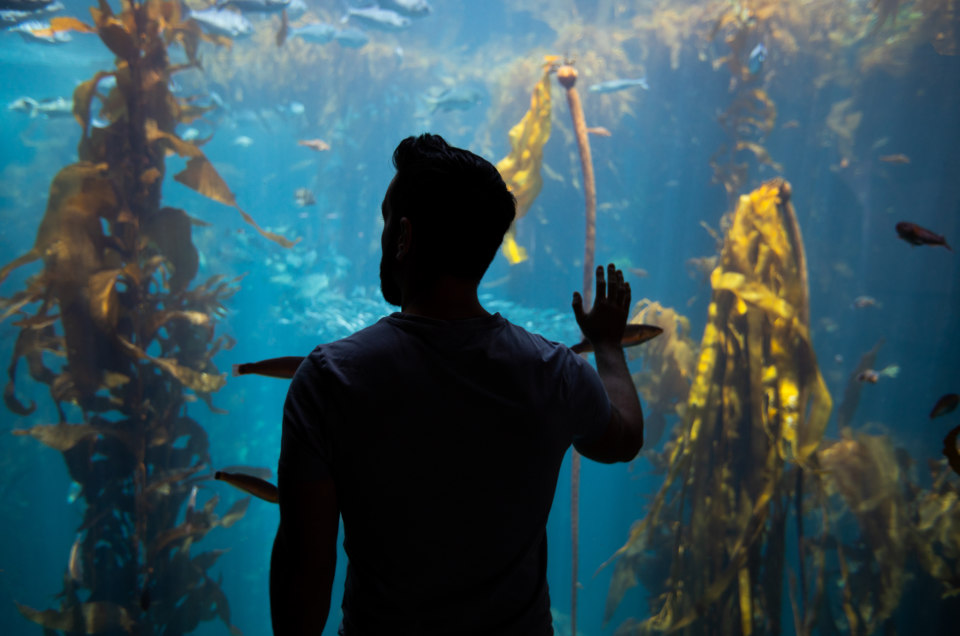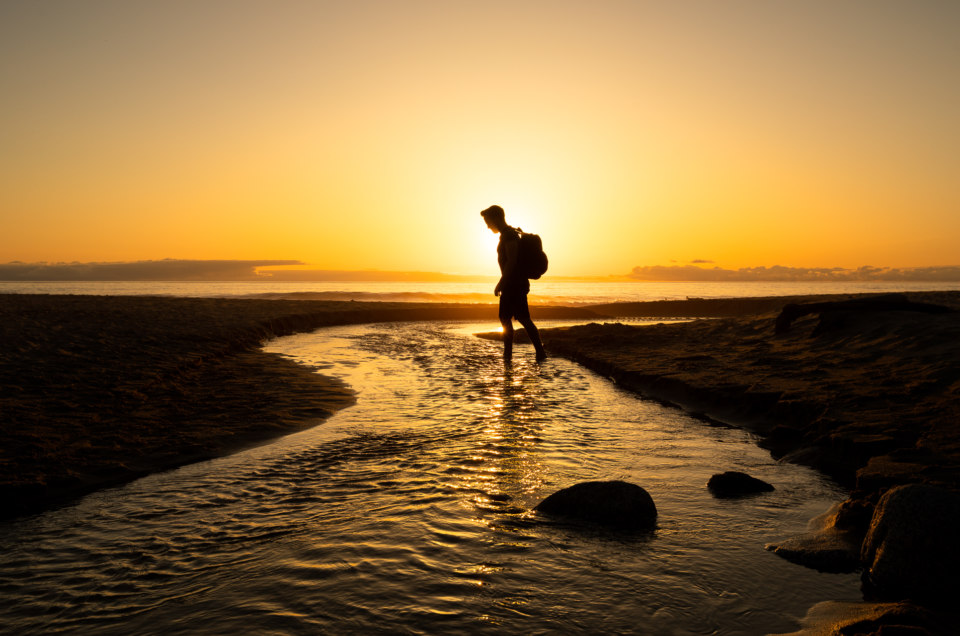 Travel and adventure photographer Callum Snape has a knack for tracking down the prettiest viewpoints and scoring a front row seat to the finest sunsets. So, of course, when it came time to begin planning a trip to Monterey, California, we knew we had to get him involved. After a smooth direct flight into Monterey, Callum was on his way to exploring the best outdoor experiences the area has to offer. Lucky for us, Callum agreed to share the highlights from his trip plus a few tricks so you too can capture an amazing sunset (or two) along the coast like he did.
Hi, Callum! We're so excited to have you join us! Tell us about yourself and how you got into travel photography and blogging.
Hey Corinne, my name is Callum Snape, and I'm a travel and adventure photographer from Vancouver, Canada, with a passion for hiking and other outdoor sports. My side passions are finding great coffee spots and local eateries wherever I am in the world. I got into travel photography and blogging when I immigrated to Canada from England when I was eighteen. I fell in love with exploring my local region and that love for exploring took me further and further afield. As the years went by, I wanted to learn about other cultures and see places all over the world.
Last time we talked, you were adventuring across Northern England. What have been some travel highlights from 2018 so far?
I had an incredible time over in Northern England, and I've even been back since we last spoke for a personal visit with my family. 2018 has been a wild year for me so far. I've been hiking through the Andes down in Argentina, snorkeling through the crystal clear waters of the Cook Islands, running through the streets of Seoul with the Olympic Torch, and I recently returned from an expedition to Everest Base Camp led by Peter Hillary, son of Sir Edmund Hillary. My trip to Monterey is definitely a highlight of this year as well.
We saw the dreamy photos on your Instagram from a trip to Monterey County. Can you tell us about your trip?
My recent Monterey trip was a lot of fun. I've passed through the area a few times but never taken the time to stop and enjoy it. I flew via Phoenix directly into Monterey Regional Airport, which was conveniently located on the outskirts Carmel-by-the-Sea and Monterey. My partner and I stayed in 'The Getaway' on Ocean Avenue, a newly opened hotel that had the look of a classic motel but the feel of a beautiful shabby-chic, quirky modern coastal hotel. We divided our time there exploring the road south to Big Sur, hiking in Garrapata State Park, and walking along the piers of Monterey and through the charming streets of Carmel. Monterey definitely looks like something out a fairy tale.
We couldn't agree more! Where were your favorite spots to photograph? Any places in particular that are great for an epic sunset?
The Monterey area has seemingly endless opportunities to take photos. Pebble Beach on 17-Mile Drive is a stunning drive with lots of pullouts to stop and snap a photo or two but Pebble Beach is the real gem of this drive. Succulents and other beautiful flora line the beaches, leading down to the golden sand and deep turquoise water lapping gently on the shore. Garrapata is another gem of this region and was my favorite place to watch the sun set over the ocean. High on the cliffs the plant life glows in a dreamy orange and down below on the sand, we photographed surfers soaking up every last moment of daylight.
California is teeming with beautiful hotspots. What makes Monterey so different from the rest of the state?
California has some beautiful places, but to me, the Monterey area is very special. The pace of life is slower here, locals welcome visitors with smiles and "secret" recommendations. Every morning is crisp and refreshing, and there's a certain sleepiness and calm before the rest of the city wakes. Teeming with fresh locally owned eateries, great wine and delicious bakeries, it's a place where people appreciate fresh local produce and the finer things.
Scoring the perfect light is so important for the right photograph. For amateur photographers looking to score amazing photos of the Monterey area, what would you recommend? Is there a great time of day to go? A certain trail?
Monterey is very fortunate in that morning pastel skies create great light until midday, so it's the perfect time to drive down to Big Sur. It's not so much a sunrise location because land blocks the sunrise to the east, but it is the perfect sunset spot. You really can't go wrong anywhere along this part of the coast, but you'll want start capturing that golden light about an hour before sunset all the way through to dusk. When the sun sets, beautiful dark even light overwhelms the landscape — its my favorite time to take photos, especially with the sky holding on to pink hues long after the sun has gone down. I can't recommend the Bluffs Trail enough because it really is a spectacular place, but take care to stay on the trail to avoid damaging the fragile vegetation there.
Any other memorable experiences or tips you'd like to share?
One of my favorite experiences was at the Monterey Bay Aquarium. It's the perfect mixed weather day activity, and I was completely blown away by the installations there. I've traveled to quite a few aquariums around the world, but Monterey has been the best so far. Plus, it's also a great place to take some photos. The gigantic windows into the underwater world make you feel like you're really underwater with thousands of fish and other sea creatures!
Want to start planning your own trip to scenic Monterey this year? Check out the content on Callum's blog for all the tips, tricks and hacks so you can craft the perfect itinerary!

*Interview conducted by Corinne Edmiston
Other Voices you might like