Canyoneering in Southern Utah: 5 Insider Tips Straight from the Horse's Mouth
Photo Credit: Paragon Adventures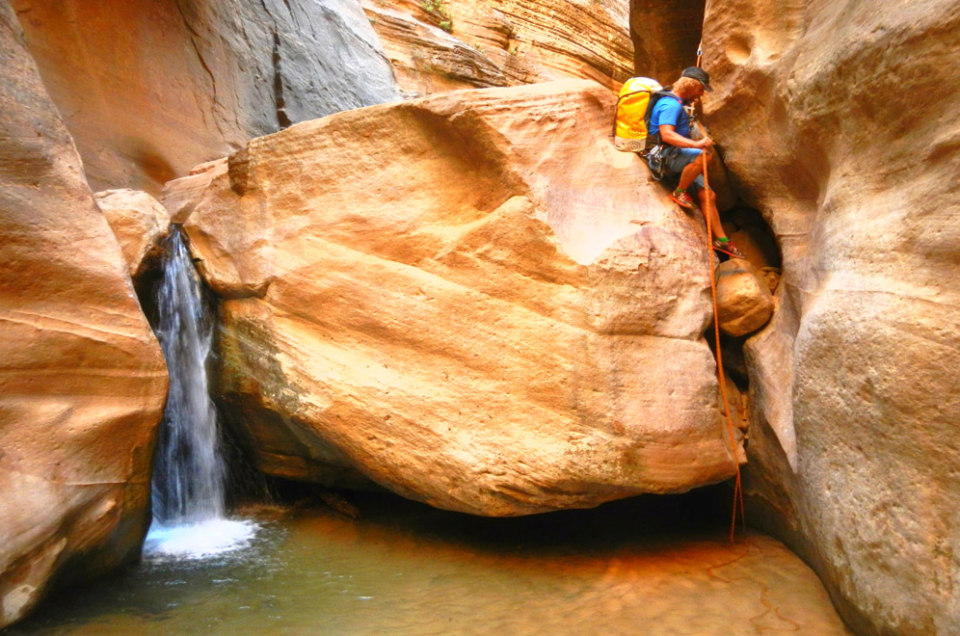 Photo Credit: Paragon Adventures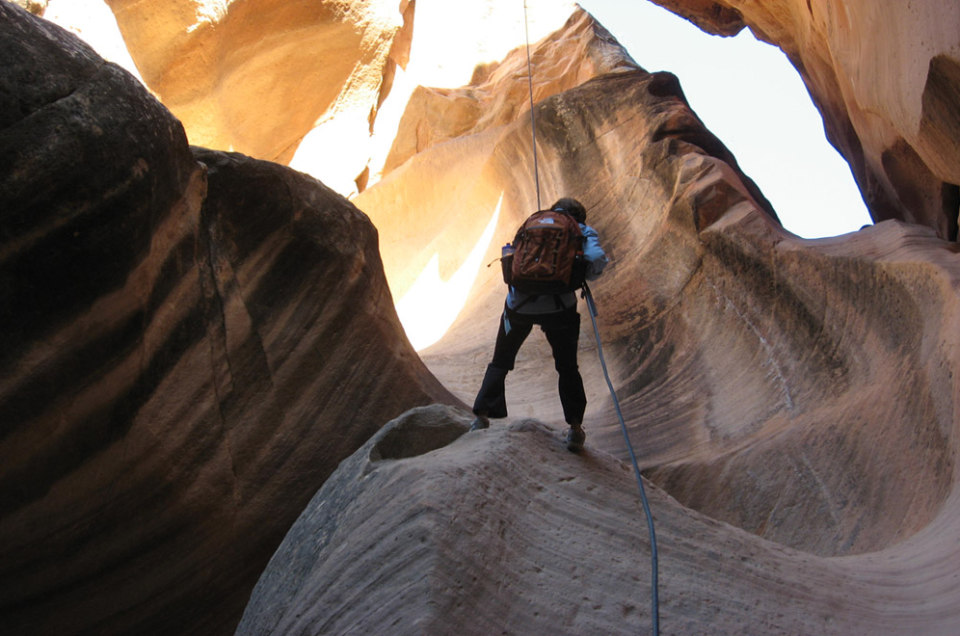 Photo Credit: Paragon Adventures
Unique to the southwest, slot canyons are nature's canvas. A way to go beyond exploring on two feet, canyoneering allows you to embrace every nook and cranny as you feel the soft sandstone and run your fingers over each crevice shaped and sculpted by Mother Nature's delicate touch.
Carved by the erosive forces of rivers, wind, and streams over the years, the region features the greatest concentration of technical slot canyons in the world. They're the longest, deepest, most convoluted, and contain the greatest number of obstacles on the planet. If that gets the adrenaline junkie in you twitching, here are a few insider tips to know before you go:
1. Canyoneering, while less physically challenging than a lot of other sports, can be more dangerous as you have to commit and trust the environment. Most routes are only one way so once you've started; you're going for it. It's a mental game, yet still a very approachable soft adventure for beginners.
2. Most Zion/St. George visitors should not be canyoneering on their own, if not for inexperience, for unfamiliarity with the weather of Southern Utah. Flash floods can happen at in an instant even the sky looks clear overhead. For piece of mind, always at least consult with a local guide company who can give you a lay of the land. Technical rope skills and rappelling techniques are as important as backcountry competencies and a good level of fitness and stamina.
3. Guides are not permitted to lead canyoneering trips within Zion National Park so to conquer the Keyhole or Subway, you must be comfortable on your own. There are guide companies that can prep you with classes beforehand, but the main event is all you. If you'd feel more comfortable with a guide, there are plenty of canyons outside park grounds to get a taste of the territory.
4. Completely addictive, you'll want to challenge yourself with higher and higher rappels. When you're ready for an advanced excursion, aside from height, consider the topography of the canyon — bigger cliffs, and obstacles like waterfalls to challenge you.
5. Pack appropriately for the season. Tank tops and short shorts are discouraged due to harness fit and coverage. T-shirts and knee length shorts work great during the hot months. Lightweight hiking shoes are appropriate, but you should always expect to get at least a little (if not a lot) wet. Always remember to bring plenty of water, a waterproof camera or phone case, and your sense of adventure!
Special thanks to local guide companies Paragon Adventures, Zion Outfitter and Red Desert Adventure for all their insight!
Sponsored by St.George Tourism
Other Voices you might like