Canyoneering 101: What Goes Up, Must Come Down
Photo Credit: Shelby Willeitner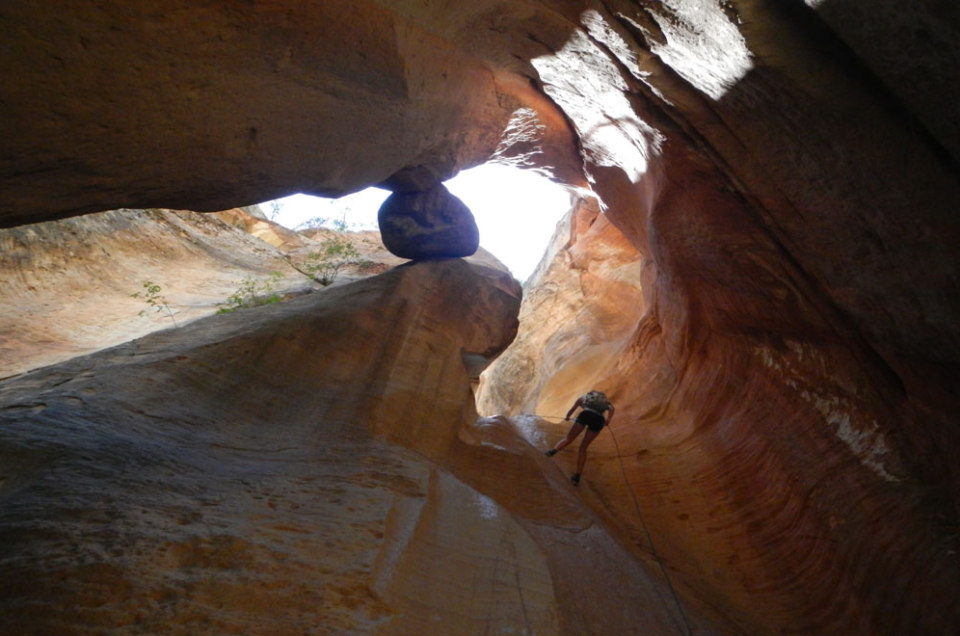 Photo Credit: Shelby Willeitner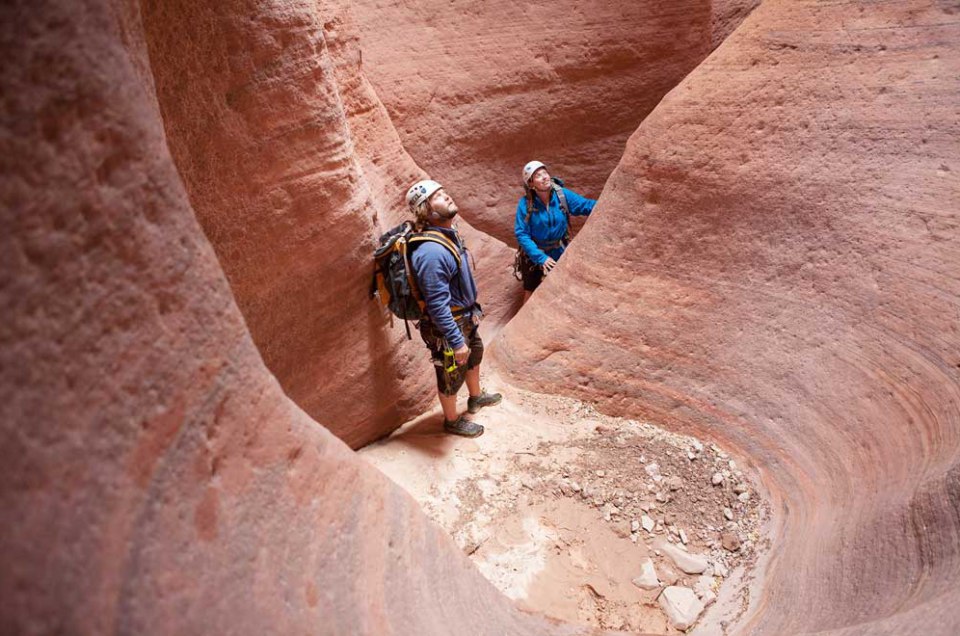 Photo Credit: Red Desert Adventures
Canyoneering is a relatively new sport that is specific to areas with slot canyons.
The entire Colorado Plateau (including Southern Utah) is covered in sandstone, which is easily carved by flowing water. An art form crafted by nature, the canyons are as photogenic as they are vast. Canyoneering in Zion is special because it allows you to see the inner workings and intricate portions of the national park that few annual visitors ever see.
What is Canyoneering?
Simply put, if rock climbing is going up, canyoneering is going down. More of a mental sport, it requires problem solving and flexibility. Routes are typically one-way and once you start, you may not be able to turn back around, which is part of what makes these trips adventurous. Canyons have different levels of commitment, which is part of how they're rated in addition to other obstacles like water that make them more difficult. Guide services offer different levels of trips depending on fitness and ability with everything from beginner canyons to multi-day expeditions. Rappelling and/or vertical drops is involved on all trips. Wading and/or swimming is possible depending on the route and weather conditions.
Go with a Guide
Any person who is interested in canyoneering should understand that the canyons are no place for beginners to enter by themselves. In fact, most people should not be canyoneering on their own. Once you pull the rope from your first rappel, you are completely committed to the route and 100% dependent on your own skills and abilities to get yourself out safely. The park search and rescue responds to an enormous number of calls to rescue people who simply don't understand what they are getting themselves into. But, that being said, it's a perfectly safe and accessible entry-level outdoor activity. If you are interested in canyoneering then go with a guide! If you decide that you want to get into the sport after going with a guide then take a class. There are many companies and organizations in the area that provide great instruction for beginners.
In addition to technical skills; one of the main aspects of canyoneering safety is understanding the weather in Southern Utah. You should never enter a slot canyon when there is even a chance of rain. Flash floods can rage through a canyon in just minutes, even when the sky directly above you is clear. All local guide companies actively monitor the conditions to keep you safe and keep a pulse on the landscape.
Special thanks to local companies zionoutfitter.com and reddesertadventure.com/ for all their insight!
Sponsored by St.George Tourism
Other Voices you might like