Cabin Fever is a good thing in Sevierville
Cabin Bedroom. Photo by Broderick Smylie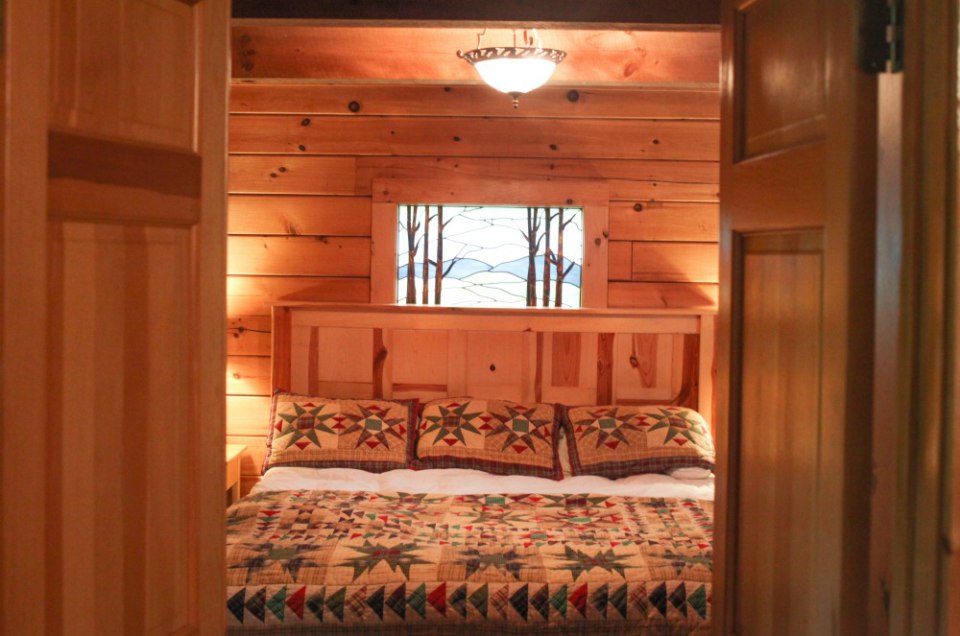 Cabin Bedroom. Photo by Broderick Smylie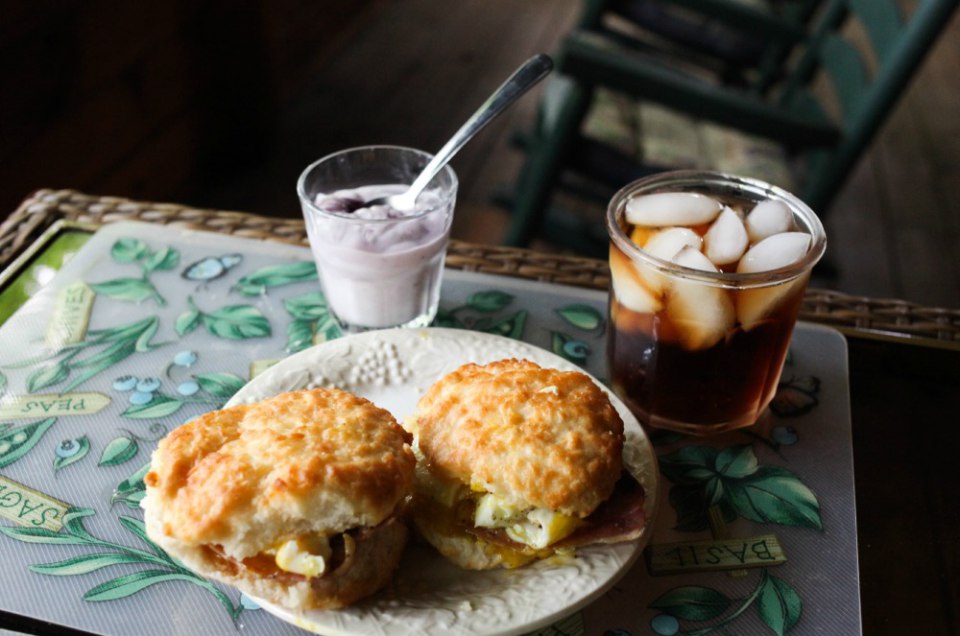 Cabin Breakfast. Photo by Broderick Smylie
Unlike most travelers, I don't like to finalize my plans until I touch down and get a feel for the destination, letting the location dictate my itinerary. With an active travel style, I tend to run around, packing my schedule with things to do and places see, leaving finding a place to stay until the very last minute. On my latest trip to East Tennessee, my accommodations were so spectacular they became the main attraction.
My destination was
Sevierville
, the gateway to the Smoky Mountains just outside of Knoxville.
And that perfect hideaway: Hidden Mountain Resort. Located just off of the main parkway into town, it's full of hilly, heavily wooded private cabins, which would be my home for the next three days. Striking the perfect balance of a quiet place to recharge yet still maintaining access to all the creature comforts of city living, there were plenty of 24-hour stores for when you've accidentally left your phone charger at home and grocery stores to pick up the essentials for a hearty country breakfast.
Even the neatly laid out towels on the Jacuzzi were labeled with my mantra for the weekend: "Relax!" The owners had thought of everything from the breakfast nook on the front porch to the comfortable rocking chairs overlooking the lake and the abundant cookware I put to good use as
I indulged in my leisurely morning routine. An unexpected treat was wireless Internet, faster than most hotels I've stayed at recently, so you're off the grid without actually being disconnected.
The days and nights were peaceful, and the aforementioned hot tub was a godsend at the end of a long day exploring Dolly Parton's hometown. My cabin, Whippoorwill's Call, was true to its name as the sounds of nature enveloped my home in the hills. From the moment I landed at nearby Knoxville Airport throughout my time exploring Sevierville, the hospitality that Southerners are known for was well represented.
I enjoyed reading the past guests' recommendations for things to do in Sevierville and the nearby towns of Pigeon Forge and Gatlinburg, with highlights including area attractions like Dollywood in Pigeon Forge, Smoky Mountains National Park in Gatlinburg and wineries and distilleries spanning the Parkway that connects all three cities.
Whether you're looking for a peaceful weekend respite, a long hike through the Great Smoky Mountains, a feast of fried chicken and barbecue, or thrilling amusement rides, Sevierville is a perfect home base for your Tennessee vacation.
Other Voices you might like