The Ultimate Summer Bucket List for Quebec
Quebec is treasure trove of beauty, photo by ©TQ/J.-P. Huard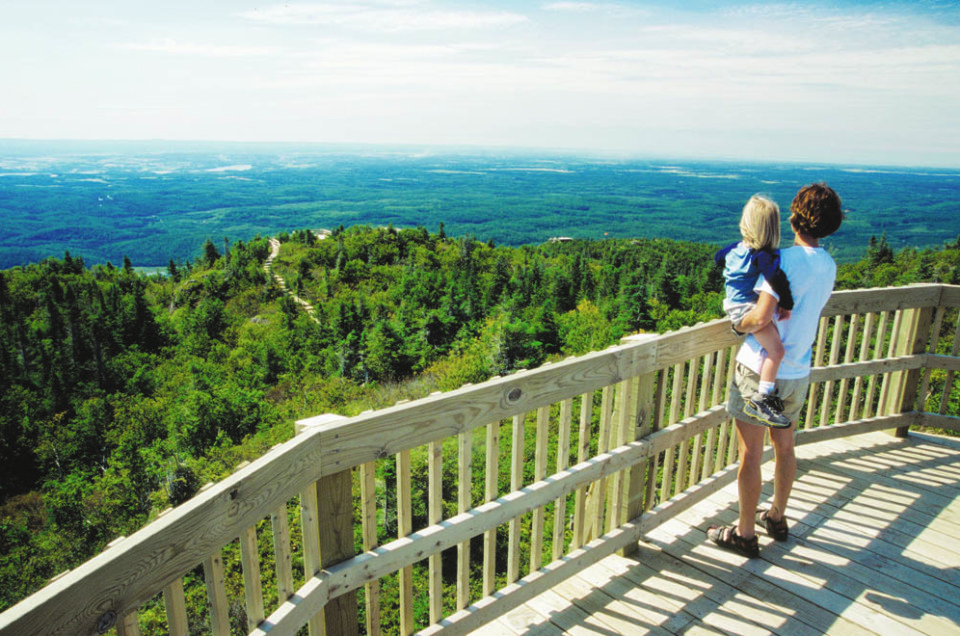 Quebec is treasure trove of beauty, photo by ©TQ/J.-P. Huard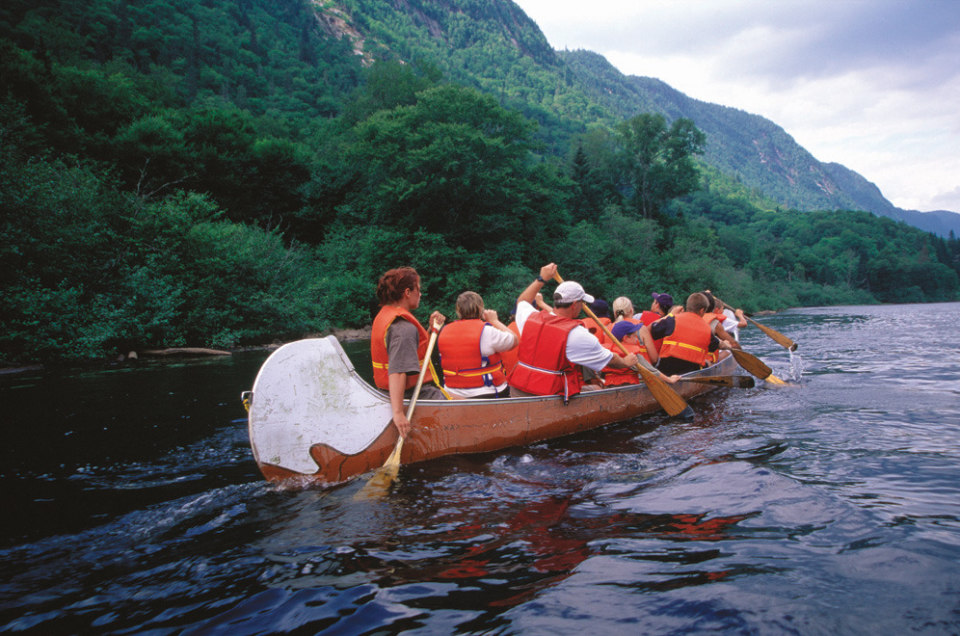 ©TQ/J.-P. Huard Caption: Rabaska in Parc national de la Jacques-Cartier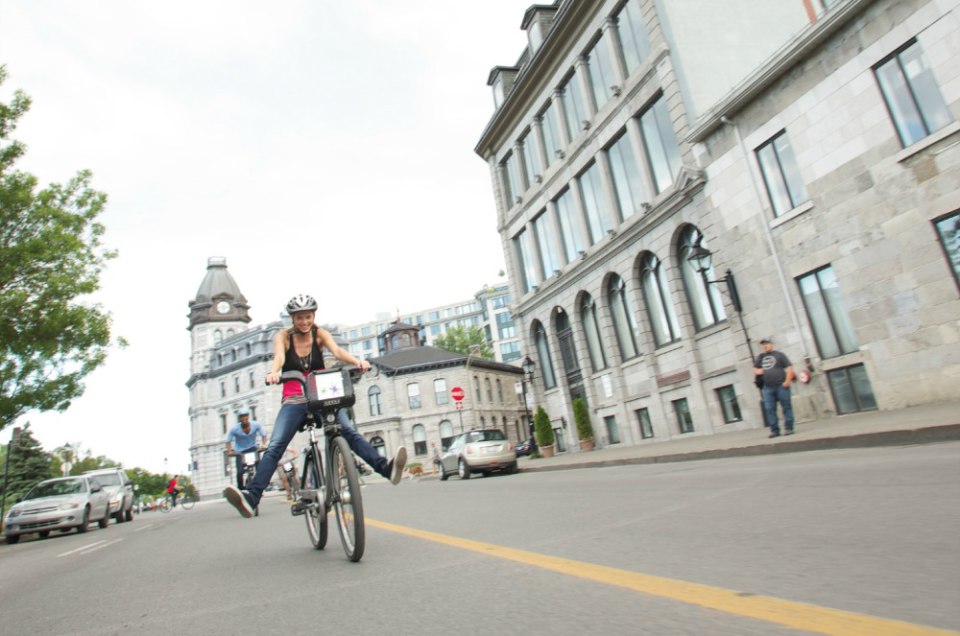 ©TQ/C. Savard Caption: Montréal by bike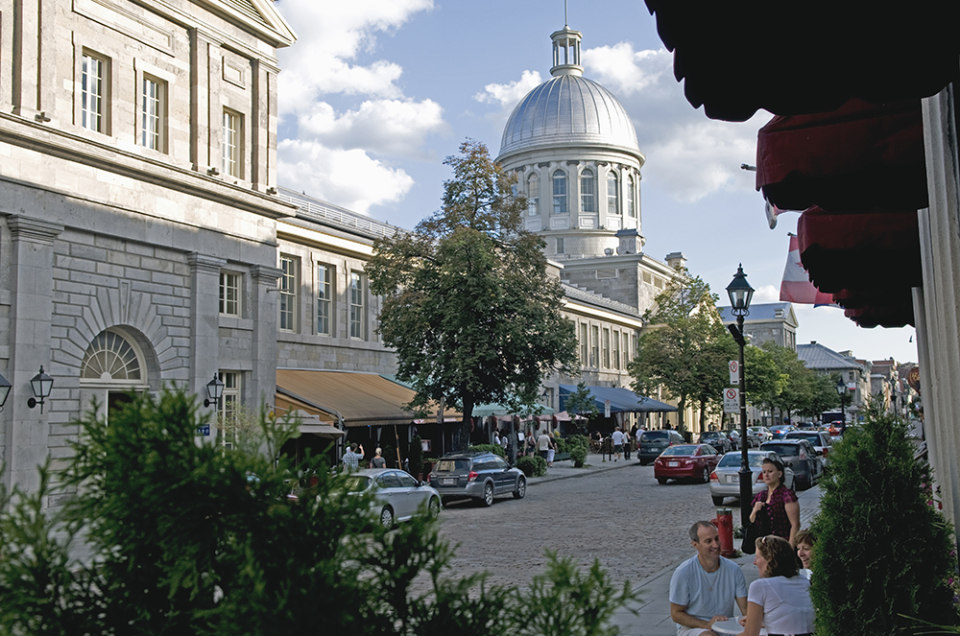 ©TQ/B. Cecile Caption: Old Montréal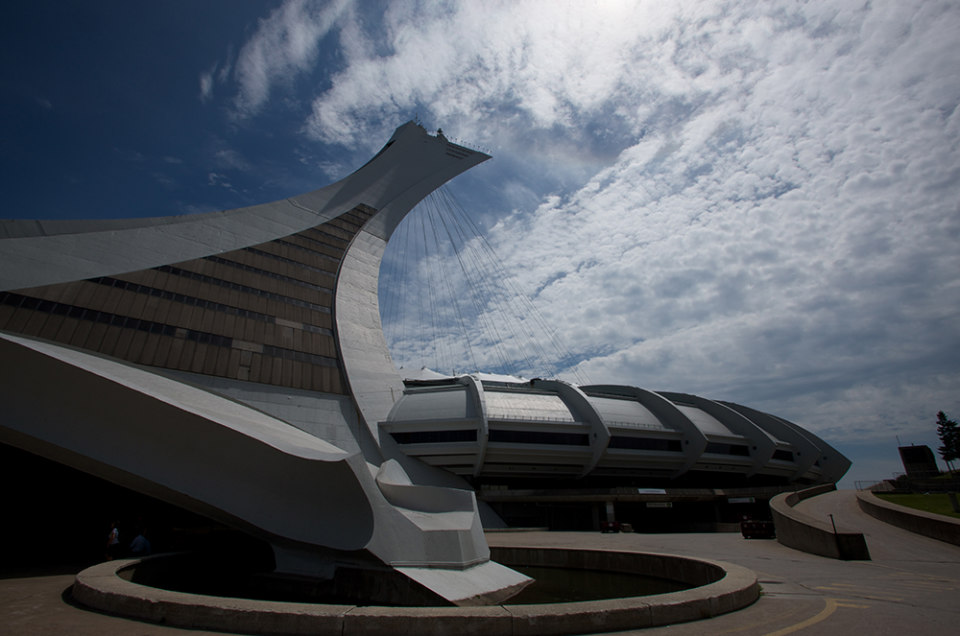 ©TQ/C. Savard Caption: Olympic Stadium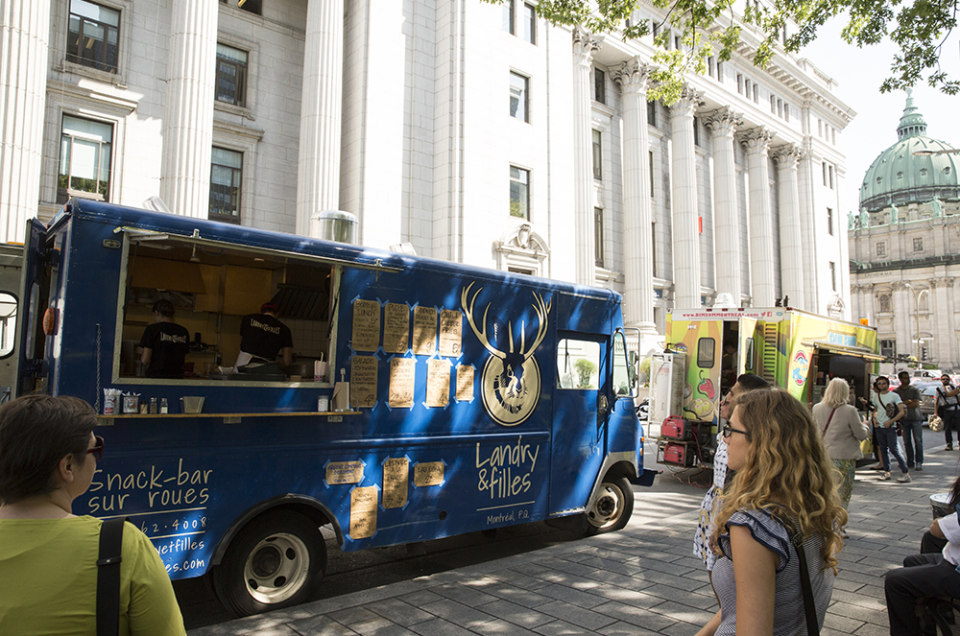 ©TQ/D. Lafond Caption: Montréal's food trucks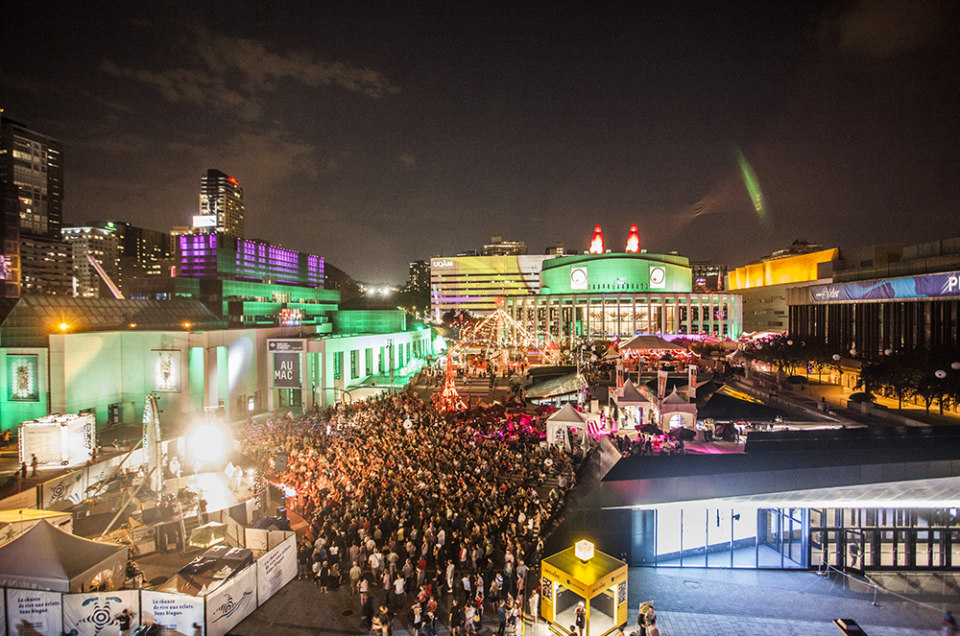 ©TQ/J.-F. Hamelin Caption: Just For Laughs Festival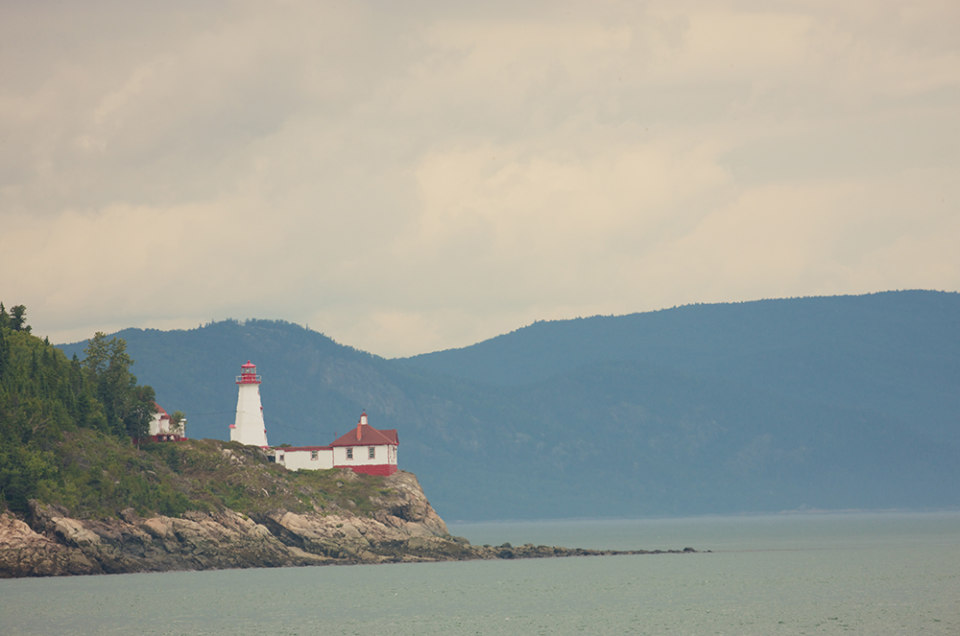 ©TQ/C. Savard Caption: Fjord Route
The largest Canadian providence by landmass and the second most by population, Quebec is a treasure trove for travelers. From food to festivals and everything in between, discover the best of what the province of Quebec has to offer this summer with 150+ suggestions of things to do for adrenaline junkies, families, nature lovers, and anyone keen on a vacation to the Great White North.
Festivals
Reach Amazing Speeds at the Grand Prix de Trois-Rivières and Formula 1.
See a real live enchanted forest at the Foresta Lumina light show in Coaticook.
See the best of the best light up the night sky at Feux Loto-Québec, Montreal's International Fireworks Festival.
See the third-oldest tennis tournament of all time, the Montréal's Roger's Cup.
Get your house music fix on at PikNic Électronik, which showcases some of the world's best DJs, in Montréal.
Listen to Montreal's famed Symphony Orchestra, the Orchestre Symphonique de Montréal.
See some of the biggest names in comedy headline the Montréal Just For Laughs Festival in July.
Get cultured at the Montréal International Jazz Festival, a must-see for musical enthusiasts.
Be enchanted by over 100 international circus acts at the Montréal Complètement Cirque Festival.
See today's hottest rock performers at the annual indie Montréal Osheaga Music and Arts Festival.
Get a pass to the Festival d'été de Québec, a premier outdoor music festival in Canada in Québec City.
Explore creative design and culture at the Fashion & Design Festival in downtown Montreal.
Celebrate the first European settlers at the historic Fêtes de la Nouvelle-France festival in Québec City.
Explore folklore from around the world at the Mondial des Cultures de Drummondville, which includes dance and artists.
Indulge in Québec's signature dish at the annual Poutine festival in Drummondville.
Appreciate the arts at the largest classical and symphonic music festival in Canada, Festival de Lanaudière.
Tap into your offbeat side at Montréal Fringe Fest, which has a little bit of everything, as long as it's unorthodox.
Celebrate French culture at Francofolies de Montréal, the world's largest French-speaking music fest.
Hit the streets for Gay Pride week in Montréal.
Experience the Montréal Tam Tam Jam, a hang drum and dance battle on Mount Royal in the summertime.
Food
Give yourself a self-guided beer tour. Quebec has over 3,000 different local brews.
Follow the Wine Route, a four-seasons tour of 21 vintners in Eastern Townships.
Get stamped. The Kava Tours' Wine Country Passport includes a selection of the three best wineries in the region.
Visit an actual Chocolate Museum, the Musée du chocolat de la confiserie Bromont.
See a real-live beekeeping operation at the Les Trois Acres honey farm in Dunham.
Taste some of the most delicious beer in the world at Brasserie Dunham.
Stop at 12 apple orchards along the Cider Route in Montérégie.
Visit three of Quebec's oldest vineyards- Le Domaine des Côtes d'Ardoise, Vignoble de l'Orpailleur, and Vignoble de la Bauge.
Try Ice Cider or apple wine, a popular sweet dessert wine.
Taste both St-Viateur Bagel and Fairmount Bagel and determine for yourself who has Montreal's best bagel.
Visit the world-famous Schwartz's Deli for some delicious Smoke Meats in Montréal.
Chase down Montreal's food trucks for a taste of Canada's best street food.
Try as many variations of Poutine as you can stomach. It is Quebec's signature dish, afterall!
Get your dairy fix on the Route des Fromages, delicious raw milk cheeses produced throughout the area.
Get a traditional Tourtière du Lac-Saint-Jean.
Shop for fresh produce at the Atwater Public Market in Montréal.
Explore the many vendors at Jean-Talon Public Market, a favorite local farmer's market in Montréal.
Try "first nation's cuisine" traditional meals our ancestors prepared like game meats, corn and fish.
Get your creton fix, a cold meat spread made of ground pork and seasonings.
Stop by the oldest grocery store in North America, J.A. Moisan in the Saint-Jean neighborhood of Quebec City.
Check out Le Trou Du Diable Brewery, which literally translates to "the devil's hole," a reference to the whirlpool at the base of Shawinigan Falls.
Visit local gem Dieu du Ciel for great beer and pizza.
Indulge in some of the best sweets in North America at Divine Chocolatier in Montréal.
Road trips
See nature in all her glory as you follow the Whale Route, where over a dozen species frolick along the shoreline.
Drive through the region of Charlevoix along the St. Lawrence Route, the birthplace of resort travel in Canada and a UNESCO bioreserve.
Spot larger than life glacier-formed structures on the Fjord Route, a 146 mile road trip circumnavigating the entire fjord.
Learn about Anglo-American heritage on the Townships Trail, tracing the first wave of settlers from the Loyalists, Scots, and Irishmen.
If you're into incredible landscapes, the Summit Drive in the heart of the first International Dark Sky Reserve is the place to marvel at mountains, lakes and thousands of stars.
The southern shore of St. Lawrence, the Navigator's Route takes you through years of fishing and shipbuilding history.
Don't want to drive? Use the Charlevoix Light Rail Transit.
Drive Chemin du Roy, Canada's oldest highway, linking Quebec City and Montreal.
Drive and Explore the city and country from Montreal to Mont-Tremblant.
Road Trip for your Stomach: Flavour Trails in Charlevoix.
Birdwatching in Gulf of St. Lawrence and Gaspesie.
Culture
Discover aboriginal life in Wendake, an ancestral site full of dance shows and legends.
The creative nucleus of Montreal, the Place des Arts complex encompasses six main venues where you can find music, theater, comedy, visual arts, and many other cultural pursuits.
Take a French lesson. Montreal is the world's second largest city for Francophones.
Explore the shrine at Saint-Joseph's Oratory of Mount Royal, it is Canada's largest church.
Snap a selfie at the impressive Notre-Dame Basilica of Montréal, one the most dramatic examples of Gothic Architecture in the world.
Tour the Place Royale in Québec (Royal Place), to see the seat of the monarchy in its heydey.
Believed to be a place of miracles, the Shrine of Sainte-Anne-de-Beaupré is one of Quebec's holiest places.
An iconic renaissance project in Old Quebec the Château Frontenac is now one of the city's ritziest hotels.
A UNESCO world heritage city, Old Québec is wrought with fortifications and citadels.
Give yourself a self-guided architecture tour of Old Montréal, taking in its exceptional heritage and waterfront location.
See pride on display year-round at the Gay Village in Montreal.
Take a trip to Asia without leaving the country at Montreal's bustling Chinatown.
Shop around Old Montréal. Home to more than 500 businesses and services, explore everything from art galleries to gourmet goodies.
Wander along rue Saint-Jean and rue Saint-Louis, where European charm adds a dash of flair in Old Québec.
Shop with a vengence in downtown Montréal, hitting the department stores on busy Ste-Catherine or browsing the boutiques on Mt-royal.
See over 41,000 works from Antiquity through today at the Montréal Museum of Fine Arts.
Explore mixed media and contemporary design at the Musée d'Art Contemporain de Montréal, including the largest collection from Paul-Émile Borduas.
See 120 celebrities made of wax at the Musée Grévin of Montréal, a tribute to international stardom.
The most popular museum in Quebec City, get hands on with interactive cultural and societal exhibits at the Musée de la Civilisation.
Canada's most-visited museum, learn about archaeology, ethnology and culture at one of the oldest institutions in the country, the Canadian Museum of History in Gatineau.
Tour Montréal Old Port, on land exploring the shops and terraces or from the water.
Gamble the night away 24/7/365 at the Casino de Montréal.
Try your luck at the slots, craps keno, poker, blackjack, baccarat and roulette tables of the Casino Lac-Leamy or Casino de Charlevoix.
Tour the Aanischaaukamikw Cree Cultural Institute, a high-powered fiber optic hub located in the UN award-winning community of Oujé-Bougoumou.
Try one of Montreal's signature spa treatments: a floating bath inside your own private "egg".
Explore the Underground City. 20 miles of passageways are home to 2,000 shops and restaurants right under downtown Montreal.
Go on a shopping spree on Montréal's SteCatherine Street, one of North America's longest and most dynamic shopping arteries.
See the artists hanging outand getting inspired on the shores of Sandy Hook at Havre-Aubert Beach in Îles-de-la-Madeleine.
Explore the bohemian, free-spirited neighborhood of Saint-Roch in Quebec City.
Marvel at the street performers and small town charm of the Haute-Ville section of Quebec City.
Believed to be the oldest commercial district in North America, explore the restaurants and shops of Quartier Petit Champlain in Québec City.
Find some peace among the urban chaos at Parc Du Mont-Royal, Montreal's "Royal Mountain" that's conveniently located in the center of the city.
Tour La Citadelle for a taste of old-world Québec.
Explore the Morrin Centre, the only English library in the entire Quebec City and the first learned society in Canada.
Go on Les Promenades Fantômes, the original ghost walking tour in Québec City.
Walk the elevated La Promenade Champlain for wonderful views of Quebec City and the St. Lawrence River.
Pay tribute to fallen soldiers at the Joan of Arc statue amdist beautiful manicured gardens.
Visit St. Joseph's Oratory of Mount Royal, the largest shrine in the world dedicated to Saint Joseph.
See the beautiful Cathedral of Marie-Reine-du-Monde in Montréal, a neo-classic church modeled after St. Peter's in Rome.
Tour the Pointe-à-Callière Museum, an archaeological site that was also the birthplace of Montreal.
Spend some time on the McGill Campus, Canada's oldest university and the northern equivalent of Harvard.
For hockey enthusiasts, pay tribute to the greats at the Montreal Canadiens Hall of Fame.
Remember an event that shocked the world at the Montreal Holocaust Memorial Centre.
Family
Bounce and jump around on the trampolines at iSaute in Laval.
Reach new heights at SkyVenture Laval, an indoor skydiving facility.
Learn to surf at Maeva Surf's indoor wave pools in Laval.
Catch some waves at Brossard's Oasis Surf, a place for experts to ride their heart out. Experts can take on the barrel!
With more than 20 themed gardens, the Montreal Botanical Gardens is one of the largest and most diverse of it's kind.
Visit the Montréal's Insectarium, North America's leading museum dedicated to bugs.
Explore the universe at immersive space shows at the Montréal Planetarium.
Live out your astronaut dreams at the Cosmodôme's space camp in Laval.
Take the captain's seat at AéroSim Expérience, Canada's only Boeing 737NG flight simulator in Laval.
Get your tan on at Clock Tower Beach, an urban beach right in the heart of the Old Port of Montréal.
Camp at Forillon National Park, one of Quebec's most breathtaking landscapes.
Splash around at Ski Bromont Water Park, where water rides are rated up to double black diamonds like the real slopes.
Spot 13 different species of whales on the St. Lawrence River.
Ride the 35 waterslides at Valcartier Vacation Village or take a hydrospeed ride down the Jacques-Cartier River.
Try to spot Quebec's most common forest dwelling species: deer, moose, caribou, and even the black bear!
With an elevation over 750 feet, Mount Royal looms over downtown Montreal, offering spectacular views to anyone willing to ascend its incline.
Take a horse-drawn carriage ride through Old Quebec to get a feel for old-world glamour.
Celebrate Christmas in summer at the Village du Père Noël, Santa's Village theme park.
Have a safari under the stars at Zoo Granby's night program.
At Omega Park in Montebello, watch deer, elk, bison, wild boar, moose, wolves and other animals from your car as they roam free.
Try kite surfing or play volleyball on the shores of Baie de Beauport, a beachy recreational gathering spot.
See thousands of seals lounging on the shores of the Îles-de-la-Madeleine, migrating from Greenland to give birth and feed their young.
Try to name and spot Quebec's 325 native bird species at the national parks and wildlife reserves.
Learn about ecology flying high above the treetops on a Ziptrek Ecotour in Mont-Tremblant.
Experience America's ecosystems at the Montréal's Biodôme, a variety of natural habitats from rainforests to sub-polar.
Ride the viking alpine coaster at Parc aquatique Mont Saint-Sauveur.
Check out the hands-on astronomy activity center of Mont-Mégantic: AstroLAB.
Walk the Terrasse Dufferin in Old Québec, one of the best boardwalks/promenades in North America.
Unique Accomodations
Stay at the incredible four-star Manoir du lac William, one of the first chalets to be built on the shores of Lake William.
Time travel back to the 20's and sleep in the historic village of Val-Jalbert.
Sleep in a tipi as you learn about Aboriginal Tourism on an ethnocultural adventure.
Spend the night in a cabin on the lake in Mont Tremblant.
Spend the night in a lighthouse in Bas-Saint Laurent.
Rough it in a tipi on one of North America's clearest rivers with Cime Aventures in Gaspésie.
Tour the city by jet boat, Saute-Mouton, one of Montreal's most spectacular rides.
Take a ride on the wild side at Jet Saint-Laurent, the Montréal's Old Port's high speed attraction.
Discover the Parc de la Chute-Montmorency Falls by Cable Car or Via Ferrata. It's especially enchanting at night all lit up.
For the best views, walk the 22-meter high suspended walkway over a giant fault at Parc national d'Aiguebelle.
Try riding a kicksled at Parc national du Bic, a chair mounted on two runners.
Take a zodiac ride around Parc national du Fjord-du-Saguenay to see the fjords close up and captivating wildlife.
Scuba dive the seafloor at Parc national de l'Île-Bonaventure-et-du-Rocher-Percé, where marine species reproduce in abundance.
With six great rivers and 400 lakes and streams, Parc national du Mont-Tremblant is a canoer's dream.
Explore under the waters of Saguenay-St. Lawrence Marine Park without getting wet. Communicate with divers who become your underwater eyes and ears as you watch from the comfort of a big screen.
Explore the 30 limestone formations on Mingan Archipelago National Park Reserve, uniquely formed natural bedrock.
Ride a rabaska, a traditional wooden canoe made to hold up to 10 adults at once.
Go snorkeling at the colorful Forillon National Park and listen to the seabirds and seals play.
Visit the Plains of Abraham in Québec City.
Explore all 27 of Quebec's incredible National Parks.
Bike La Route Verte, one of the greatest cycling routes in the world with almost 2,500 miles of pathways.
Ride the Véloroute des Bleuets, a 256 km cycling circuit around Saint-Jean lake hitting many popular tourist attractions.
Snap a photo of Rocher Percé, one of the world's largest natural arches buried halfway under the water.
Chase some waterfalls at Le Parc de la Chute-Montmorency. You can even take a gondola up.
Scuba or snorkel around the cliffs of Cap-Gaspé.
Camp at Parc National du Fjord-du-Saguenay for the best of both worlds – fjords and a unique aquatic environment where beluga whales and peregrine falcons congregate.
Paddle around the humongous Lac Saint-Jean with summer temperatures great for swimming or sailing.
Go canyoneering over the thundering waters of Gaspésie, Charlevoix, Mont Sainte-Anne, and Mauricie.
Walk part of the Appalachian Trail running up the Gaspé Peninsula.
Take a helicopter tour of Quebec City, a UNESCO World Heritage City.
Embark on a ferry to Levis to get some great shots of Old Quebec and floating ice from the water.
Adventure/Sports
Try via ferrata, a unique type of rock climbing that involves built-in steps, handles, and beams.
Kayak the Sentier maritime du Saint-Laurent, an immense waterway network.
Ride the rapids on an incredible rafting trip with Jacques-Cartier expeditions.
Try a treetop adventure course in the forest of St. Lawrence, with more than 20 sites for beginners and experts.
Explore Quebec's countryside on an action-packed ATV tour.
Challenge yourself at the parc national de la Gaspésie with over 25 summits to hike.
Hunt for deer, moose and the majestic caribou.
Explore the Charlevoix region on horseback.
Mountain bike the renowned Mont-Saint-Anne, or Vallée Bras-du-Nord.
Golf at the world-famous Mont-Tremblant or the luxurious Fairmont Le Château Montebello in the Outaouais region.
Go geocaching at the Parc de la rivière Batiscan.
Photograph more than 62 breathtaking miles of hiking trails at Parc national de la Jacques Cartier.
Walk the suspension bridge above the gorge at the spectacular Canyon Ste-Anne.
Pretend you're an Olympian at the Montréal Olympic Stadium, home of the 1976 summer games.
Climb to the top of the Montréal Olympic Stadium tower, a leaning glass-encased structure with one of a kind city views.
Bike the Le P'tit Train du Nord trail, a scenic ride through 140 miles of hills and villages.
Try to navigate out of the beaver habitat water maze at Éco-Odyssée in Outaouais.
Crawl through small passages to see stalactites and stalagmites in Laflèche cave, Canada's most visited underground lair.
Visit the archipelago of Îles-de-la-Madeleine, made up of a dozen interconnected islands.
Fly down a track in a Skyline Luge at Mont-Tremblant, a 3-wheel-cart from New Zealand.
Stand on the glass platform above the powerful Ouiatchouan Falls and experience water higher than Niagara.
Hike part of the National Trail at the Traversée de Charlevoix, a protected bioreserve and nature area.
Fish for world-famous Atlantic salmon.
Hike or bike the Lachine Canal, an awesome recreation area.
Spa
From fire and ice comes the Spa des neiges.
Get a massage in a room that looks like an Egyptian Tomb at Tyst Spa Lac St-Joseph.
Experience La SPA du Verger- Hotel La Ferme du Massif de Charlevoix.
Take a mental trip across the pond to the Nordik spa-nature in Chelsea.
Get a treatment at the one-of-a-kind Bota Bota floating spa in Montreal.
Stay at Spa Eastman for ultimate luxury.
Sponsored by Tourism Quebec.
Other Voices you might like