Best Craft Beer and Breweries in Los Angeles
Eagle Rock Brewery in LA, photo by Jade Broadus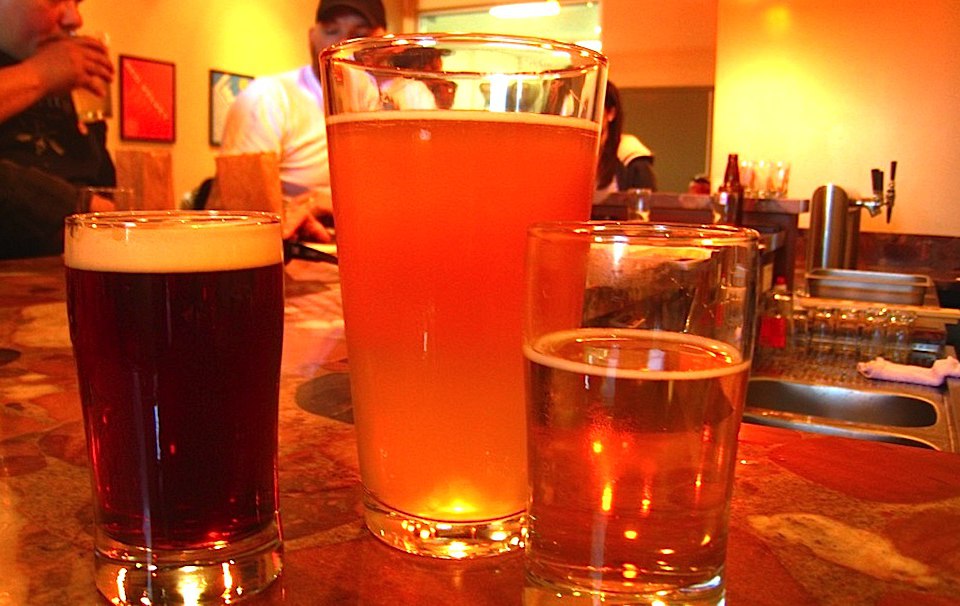 Eagle Rock Brewery in LA, photo by Jade Broadus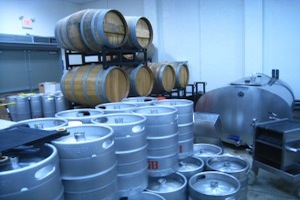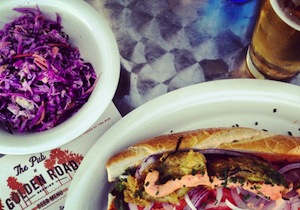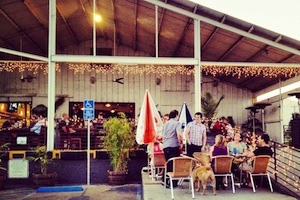 Golden Road Brewery in Los Angeles
Craft beer is huge in LA. I know what you're thinking. "oh, I thought California was known for wineries". Well, yes, you are right. But great craft beer is popping up all over the city.
You could easily plan an entire trip around visiting these breweries, or hop on a brewery tour for just a few hours, whichever peaks your interest. Besides the great beer coming out of these establishments, each brewer and brewery is giving back to the community, trying to use more locally harvested products or using cans over bottles to have less of an environmental impact. All these examples are ways the California spirit is truly invested into each pint of beer.
Eagle Rock Brewery: The first microbrewery to open in LA County in over 60 years, Eagle Rock Brewery is really a homegrown establishment between father and son, Steven and Jeffery Raub. This quirky and small brewery in Glendale sticks to what they know- making quality beers that any type of beer drinker will love. While they don't serve food, they do have food trucks that frequent the parking lots on a near nightly basis. This is the perfect place to catch up with an old friend or bring a new friend to a secret LA hangout.
Angel City Brewery: Located in Downtown LA, this brewery is helping to revitalize the historic area. Brewing two beers, a white brew that is light bodied and citrus flavored and a medium bodied grapefruit flavored IPA, every beer drinker should be happy. With brewery tours, a small bar and event space, the brewery is still under restricted hours until they complete all the remodeling. If you make it downtown, you should definitely add this spot to you itinerary.
38 Degrees Ale House and Grill: Located south of Pasadena, 38 Degrees is a great stop for the drinker on a "beer exploration". With several different beer flights available, from a California only flight to an International flight that includes a Japanese brewery, to a design your own flight, 38 Degrees lets you control your beer education. Definitely stop by during happy hour where select craft draughts are $2 dollars off and the tempura tater tots are only $6.
Tony's Darts Away: "All craft. All draught. All California." The slogan pretty much sums up this tiny little local spot in Burbank. With a dozen tables or so and just as many board games operating at the same time, visitors are able to spend quality time enjoying the different California craft beers. Besides the beer, Tony's also offers a unique menu with mostly locally farmed breads, meats and vegetables. Since they only serve beers from California, they are taking a more eco-friendly approach to serving beer and food. Luckily, the food and beer tastes as good as you feel eating and drinking it.
Golden Road Brewing: The idea behind Golden Road brewing is bringing freshly brewed beer to locals. Opened in 2011 by the same guy who started Tony's Darts Away, Golden Road is a huge warehouse style beer bar/restaurant that has a cool relaxed vibe that begs you hang out for hours. Besides the indoor tables and big screen TVs, making it an alternative to big sports bars, the brewery also has a cool outdoor space with fake grass, picnic tables and lawn games that makes you feel like you're at a friends house hanging out rather than a bar. They serve anytime beers, custom IPAs and limited edition seasonal drafts.
And, just incase you want to take this tour on the road, here are two beer tour options so you don't have to worry about drinking and driving!
LA Craft Beer Tours: This tour company gives private tours of breweries in LA, Orange and San Diego County. Look at their events page to schedule a tour.
LA Beer Hop: Jump in this 15-person van to visit some of the best bars and breweries in Los Angeles. Tour three different breweries, led by a local guide and beer expert and take home your very own LA Beer Hop mug at the end of the trip.
Other Voices you might like